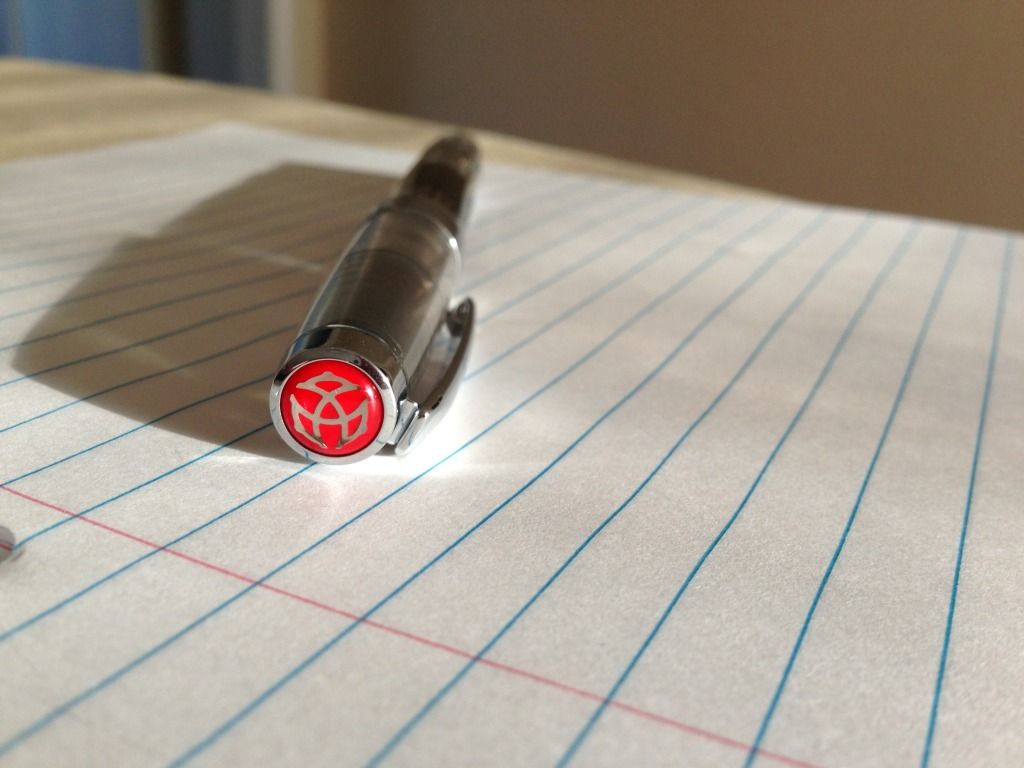 That wonderful logo!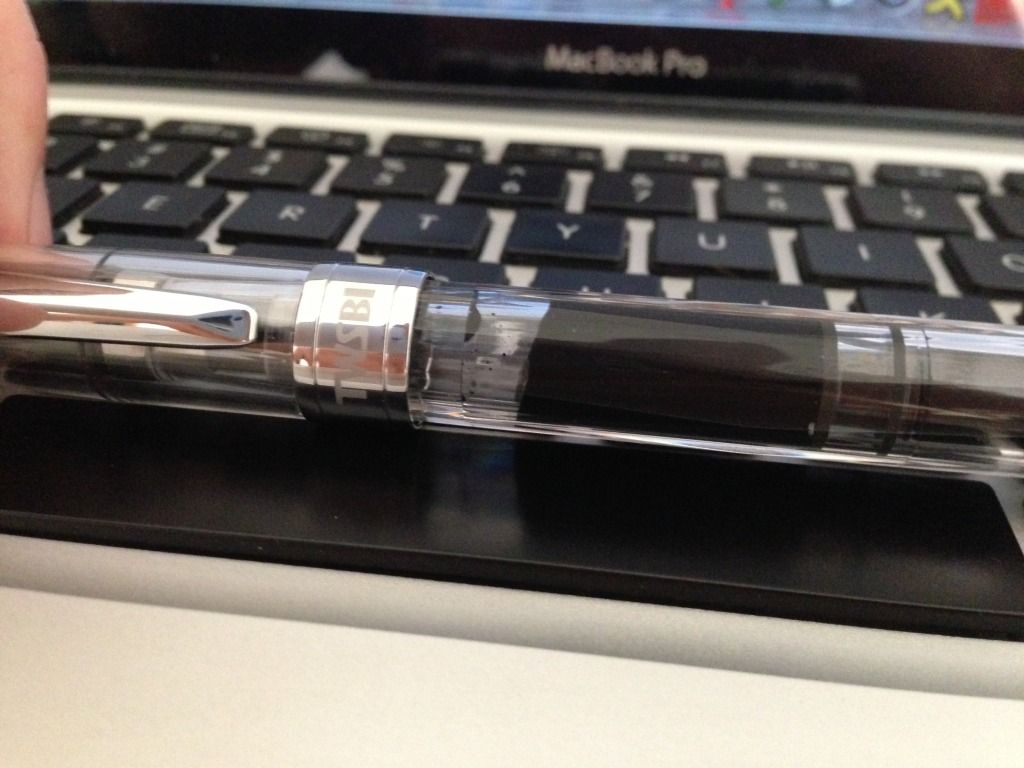 Filled with black noodlers ink now because my con-peki is suppose to arrive tomorrow and I couldn't wait =).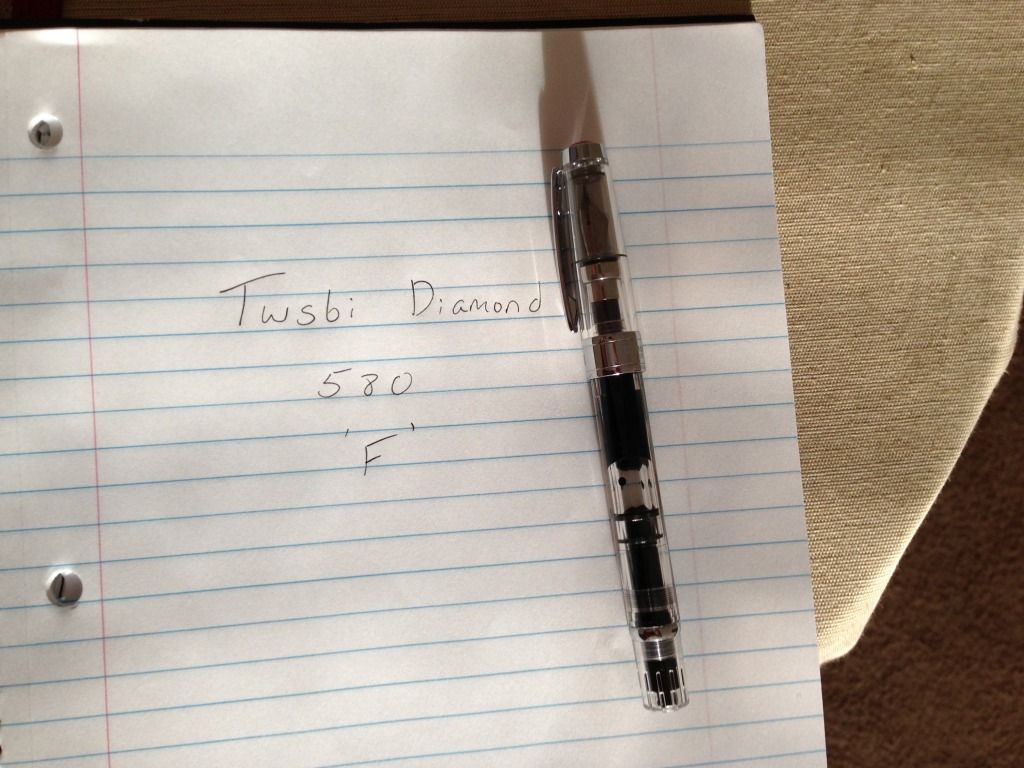 The Fine line that the 580 writes it just how I wished it'd be. Fine but so so smooth!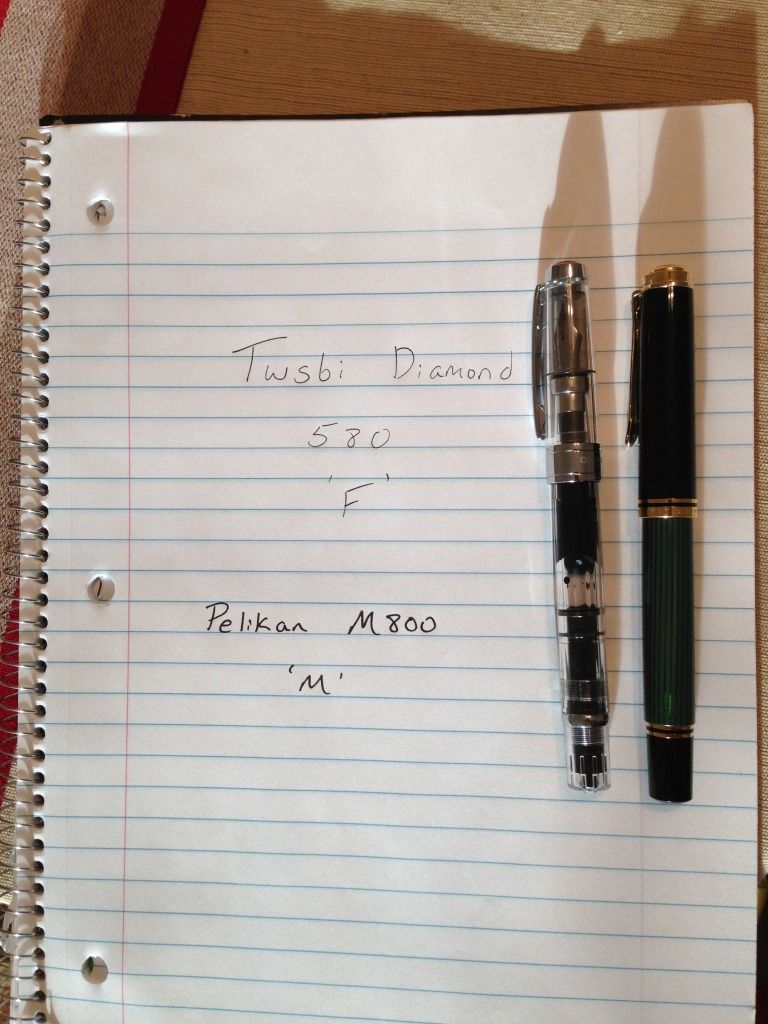 Just a little size comparison between the 580 and the M800.
I love the logo on the TWSBI! So eye catching!
TWSBI - I received the pen in the mail today and it was love at first sight. Then I wrote with it! I can see myself using this pen for the rest of my college days. It writes so fine and still manages to be smooth as butter. This pen is worth twice what I paid.. I'm very happy with this purchase... Lamy Safari watch out, when someone ask me what first fp to get i'm going to direct them to TWSBI!!!
Pelikan - I have had this pen for a couple months and what can I say, it's a pelikan! I love the size and the look of this pen. unposted its perfect! Cannot go wrong with a Pelikan.