NOTE: I will talk some about Naziís in this review (due to history) if you are sensitive skip past the history portions and go straight to the review. I apologize if offend anyone.
This will be a very extensive review of the Kaweco Sport Ice, it will also be very picture heavy so donít be surprised if it takes a while to load.
History:
Kaweco was founded in Germany in 1883 as a wooden dip pen factory (Heidelberger Federhalterfabrik) by the two men Luce and Enβlen. In 1899 though, the company was taken over by businessmen Heinrich Koch and Rudolph Weber, production got moved to a plant near Heidelberger in Handschuhsheim, with the move products start to get marked with the product name of ďKawecoĒ and the initials HF for ďHeidelberger FederhalterfabrikĒ. In 1908 the first safety pen is patented by Kaweco
The most monumental year moving forward is 1912 when the first Kaweco Sport was founded and a few years later the lever pen was introduced in the production (which shipped out about 130,000 pens per year). Even though the success for Kaweco was great the first years, in May 24th 1929 Kaweco filed for bankruptcy, the company ďWoringen and GrubeĒ saved Kaweco from failing and bought all of its factories, patents and machines. With this renewed vigor the most iconic symbol of Kaweco was made the next year.
The year 1935 was the resurgence of the Kaweco name and brand, publicity and public image shot through the roof, Kaweco was back. Timing was poor because as we all know, World War II happened, this ceased all production until 3 months after the war ended and business was booming. In 1951 the company gained a mascot named Alsatian, which quite fittingly is a German shepherd, again sales went up and up but in 1960 tragedy struck. One of the owners of Kaweco, Friedrich Grube passed away (he was one of the men that bought Kaweco when it went under), but this didn't stop the manufacturer, a couple years later they started to make pens with concealed nibs to go with the times.
The Kaweco Sport soon becomes one of the greatest advertising symbols for any pen company at the time, in 1971 the Olympic Games gives permission to Kaweco to launch a new Sport with an Olympic pendant. All goes quiet until 1995 when the Sport gets re launched but only as a cartridge pen, it retains the same design as the pen from 1935, when the company was at its highest, with this remake DIPLOMAT takes up selling and distributing the Kaweco name in 1996 and it lasts until 1999 when DIPLOMAT is sold to Herlitz.
In the 2000ís the Kaweco Sport gets a make-over in celluloid when the AL Sport and ART Sport were launched in 2003, a few limited editions later, along with a 125th year anniversary, and here we are today. Although Kaweco might not be the most recognized name in fountain pen communities, it is one of the oldest and most reliable pen makers out there, German thought and engineering is put to every single pen that goes through its doors today.
History of the Design:
The design of the sport has been ridiculed by fountain pen users since it was put into production in the early 1910ís, and it hasn't changed since. The main art movement in the early 1900ís was the Bauhaus movement, especially in Germany, and this pen is a very good example of that movement, very much so in the time of Nazism, if you do not want to read about it, skip to the review.
The Kaweco brand took off in the early 1900ís and because of that they decided to take after the common architectural style at the time. The Bauhaus School was founded in around the year 1919 by the man Walter Gropius, and it flourished in its history as the main art style and architectural style of the 1900ís due to its simplistic design with a variation of straight lines and modernism. This was very evident in the design of the original Kaweco Sport, which retains its design even today, and later pen models. The Kaweco Sport is a very short pen; unlike many smaller pens which are classified as ďladies pensĒ this is not directed toward one gender. Like the Bauhaus School it is apolitical, it does not favor any one side, or one person to another, it is in a sense very utilitarian in the fact that it is a pen and it does what a pen should do.
Sharp angles and straight lines characterize the Bauhaus School and this pen definitely emits that effect, the straight lines also not only serve as aesthetics but also are for stopping this pen from rolling across the table. As I have stated before it is very utilitarian in its function and form, which brings me to the architecture of the Nazis.
Hitler was a known fan of Neoclassicism and Art Deco and it reflected in his architecture, he was a fan of very large theatres and coliseums, those are very large, round, robust structures and some of them are faceted, like the structure in the picture above. The Kaweco has eight faceted sides, eight sides have been used throughout history in buildings, most commonly in baptisteries and funeral chapels (the start of life and the end of life) these were found. The eight sides were common in Gothic and Romanesque architecture which got its roots in Classical architecture.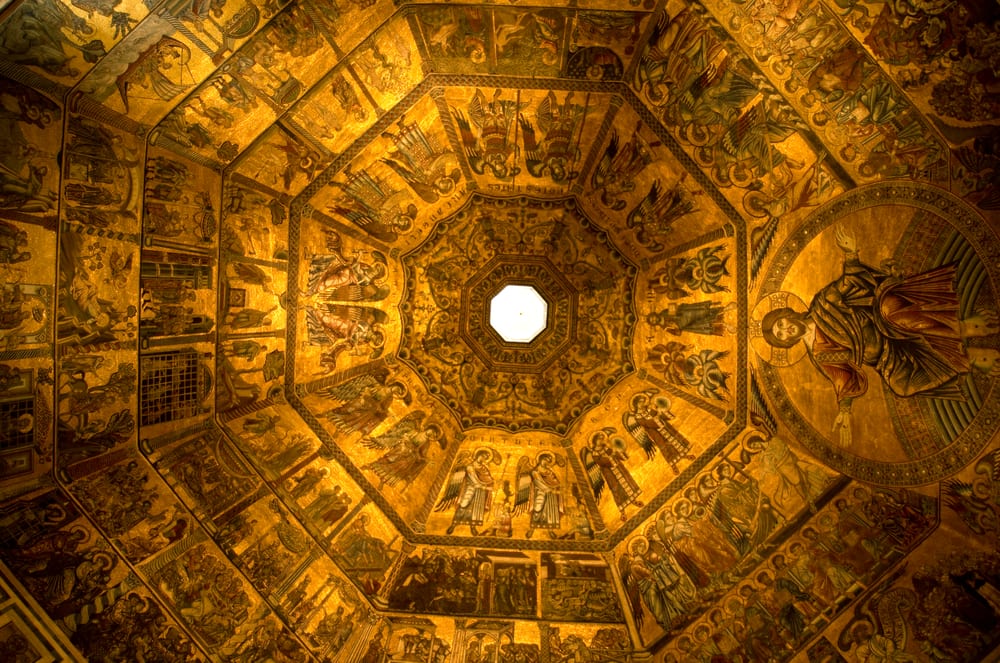 As stated before, Hitler was a fan of Classical architecture and Neoclassicism and many of his ideas and plans incorporated eight sided buildings and buildings which have a very Doric influence, a very simple almost utilitarian style, which was evident in the Bauhaus movement. The Kaweco Sport is an example of a mixture of both the Bauhaus School of art and the Doric style practiced in Classical times, a blend of simple and utilitarian in many ways, which reflected Germany at the time. The Nazi architecture of the 30ís reflected this as well, simple yet bold, and in short I believe the Kaweco Sport (in all of its forms and generations) to be, like Volkswagen, the pen of the people.
First Impressions:
8/10
I received the pen in the post in a padded orange envelope, not a box, so I knew the packaging would be something quite simple. It is. It comes in a small black box with Kaweco written on all sides in gold flourishes. Very unassuming but I like it, it most certainly did not draw attention to itself whilst I was opening it with my roommates around (they think Iím obsessed). The box itself is quite short, so I knew the Kaweco would also be very short and it is, itís a very quaint cute little pen with a simple quaint little box and it definitely works on all accounts. The only thing that brings it down is the quality of the packaging was, wellÖ meh. Thereís no cushioning for the pen, no papers, no anything except the pen, and the box isn't something really to keep. Apart from those little things I really like it!
Design:
9/10
I love the design; the usefulness of it is incredible! Itís small, it doesn't roll everywhere, and itís very reserved in its design. The deep red is very appealing to the eye in demonstrator form, and the silver Kaweco cap on top just Ďtopsí it all outÖ Forgive the lame punÖ The size is very nice too, itís not a silly demonstrator, it looks very reserved and I would and will use it every day because it is able to be used every day.
It sits on my desk waiting to be used and it pains me to not have anything to write, just because it looks fun to write with! It fits in my pocket really easily; I like it without the clip, itís a small cute pen, while some may say itís an ugly duckling I totally disagree and think itís one of the best looking pens I own currently.
The quality of the construction is also very, very nice, with it being a relatively inexpensive pen and all, the plastic does not seem cheap or brittle at all. The only fibble I can find is the grip section is molded and there are fine ridges that show that it is molded, apart from that the grip feels glorious! It doesn't get hot or cold, and when my hands get a little sweaty it doesn't become slippery what-so-ever, all in all a very good design and very good craftsmanship!
Weight and Dimensions:
8/10
The only thing I have wrong with this pen is not the size, but the weight. It is a very, very light. Posted it is more than enough to be sufficient, itís actually the only pen I own that I post!
Cap length: 72mm
Cap diameter: 13mm
Body length: 69mm
Body diameter: 10mm
Full length: 106mm
Length posted: 132mm
Cap mass: NA
Body mass: NA
Nib mass: NA
Itís a very compact pen, but when itís posted it is the size of a fairly normal pen, which makes it fantastic to use! The only thing is the mass, itís just, not enough to feel nice. It is definitely quality for its price so I canít complain but thereís just something lacking.
Nib:
12/15
This is where this pen shines brightest. The nib is very nice, actually nice doesnít cut it. Itís really, really, really, really good! Note that I do not say fantastic or wonderful because itís not that good, oh itís one of the best I own, but it doesnít inspire awe from me. I have the medium nib, which is actually a lot finer than what I had expected, which is totally fine with me!
It has just the tiniest bit of tooth while writing just to remind you that you are, in fact, writing. Other than that it is quite smooth and lays down a nice wet (but not too wet) line. The size of the nib is quite small, compared to any other pen I have it is an itty-bitty little thing; the design is simple, with some vine flourishes stretching from the middle to the edges. One the left it says ďGermanyĒ and the right it says Since 1883, and in the middle it contains the Kaweco logo along with a capital M depicting that it is a medium nib. I canít say too much about it since the nib is so small in its entirety that the designs are almost impossible to see with the naked eye.
Filling and Maintenance:
5/10
I do not have anything against C/C fillers, and since this pen is so small, it has no other way of filling besides this (I have not converted it into an eyedropper, I do not trust myself to do so) except converting it into an eyedropper. Cartridges are fine, but international short cartridges are a pain in the butt, it seems like I run out of ink after every page I write! Thatís where this pen scores the lowest, but it still gets a reasonable score because it canít help being as short and cute as it is, it works with what itís got and I respect that.
Value:
10/10
Man is this pen a great value! Note, I do not say price because price isnít the only thing, thatís like saying buying a rock to write with is good value because itís free. No. Itís a good value because of the performance to price ratio, and the performance of this pen is excellent while the price is also excellent, and in return itís a perfect score! This price differs anywhere from $20-$30 Iíve seen, which for a pen this good is great value. I love this little pen and would not be ashamed to call it the Pen of the People just because it is inexpensive and remarkably good at doing what it is supposed to do, and that is be a pen to the core. It accomplishes that magnificently.
Final Tally:
81% B+
First Impressions: 8/10 (10%) Ė
8%
Design: 9/10 (20%) Ė
18%
Weight and Dimensions: 8/10 (10%) Ė
8%
Nib: 12/15 (40%) Ė
32%
Filling and Maintenance: 5/10 (10%) Ė
5%
Value: 10/10 (10%) Ė
10%
A: 100-89
A-: 88-84
B+: 83-77
B: 76-70
B-: 69-65
C+: 64-60
C: 59-55
C-: 54-51
F: 50-0