Camlin is a very old stationery goods manufacturer based in my city Mumbai in India. The majority stake of the company was sold last year by the son of the founder, to the Japanese stationery giant Kokuyo. Speculation was rife about the future of Camlin, but it appears that under the Kokuyo management, Camlin is going to continue to make more fountain pens. The Elegante is the first new model to come out, and the Sharad Dandekar aka SD pen has also been re-issued with some price adjustments.
The Elegante is a cartridge converter pen, features a plated brass snap cap and can be filled as an ED in addition to C/C, thanks to the fine section threads. The nib is gold plated steel with a nicely finned modern plastic feeder.
The pen comes packed in a simple triangular carboard packing with a slide out cardboard pen tray. i immediately discarded the packing after taking pics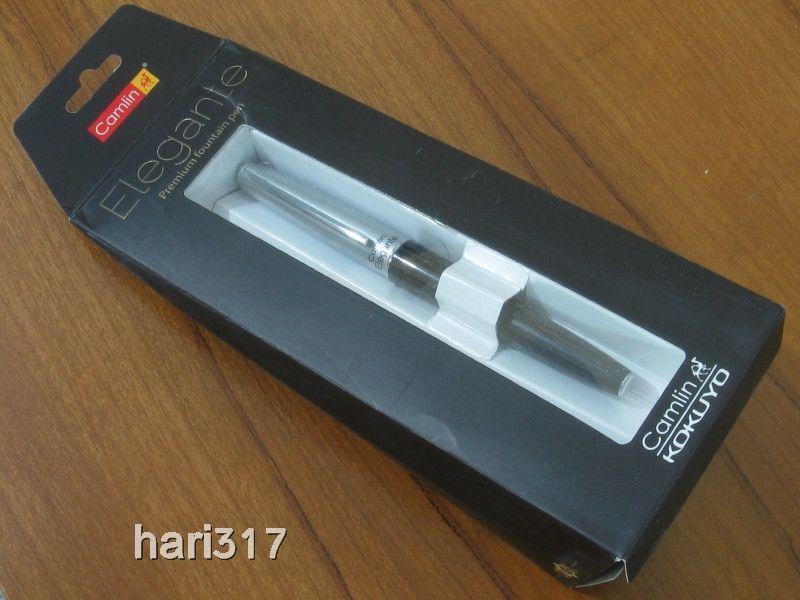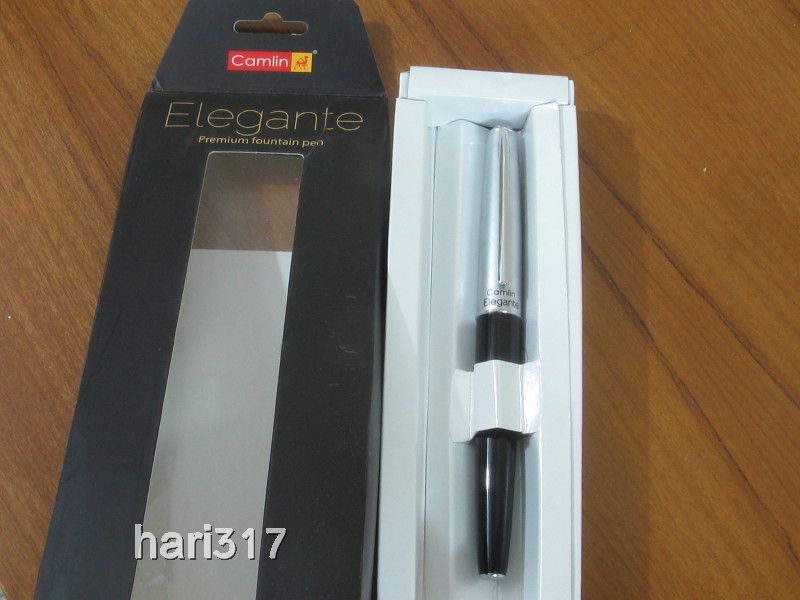 The Pen: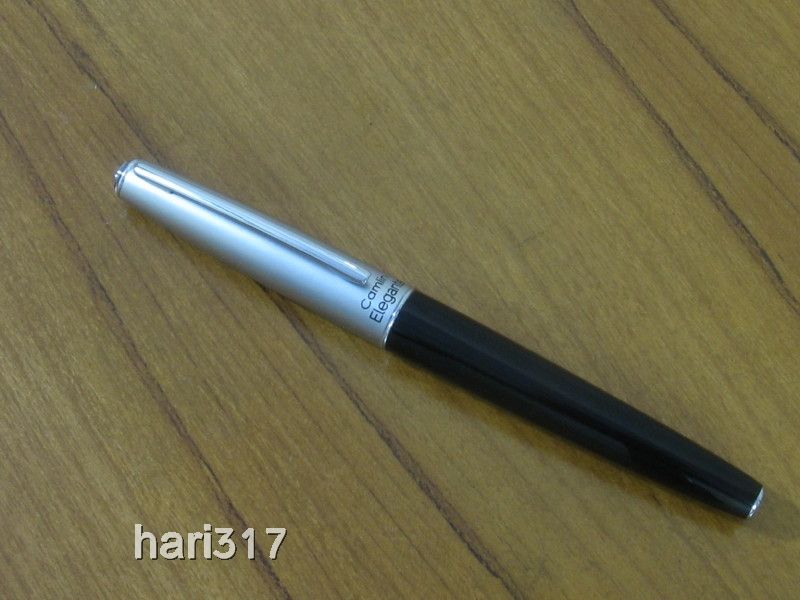 Uncapped: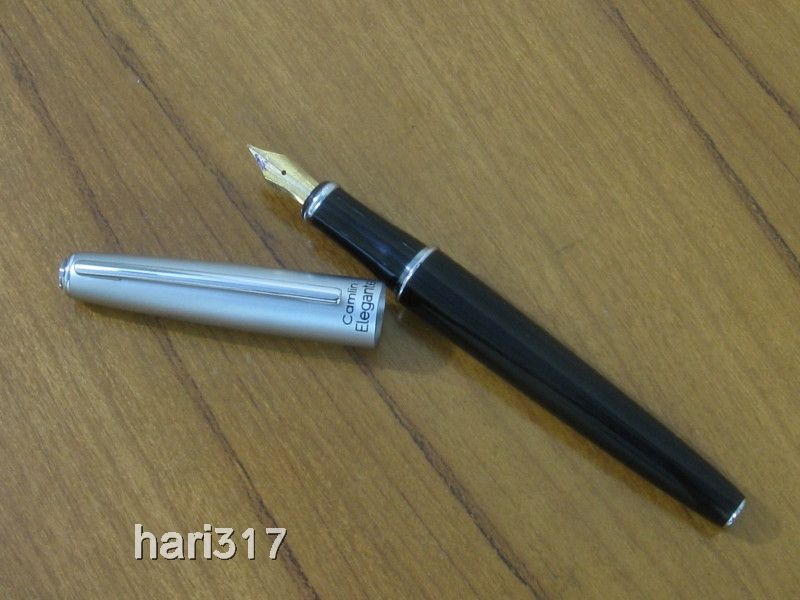 Opened to show the slide converter:
The GP steel nib: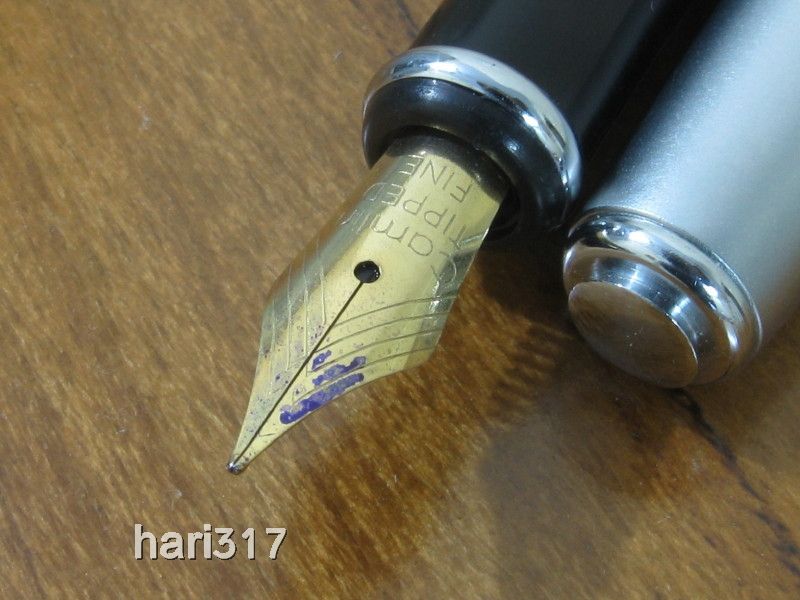 Finned Plastic feeder: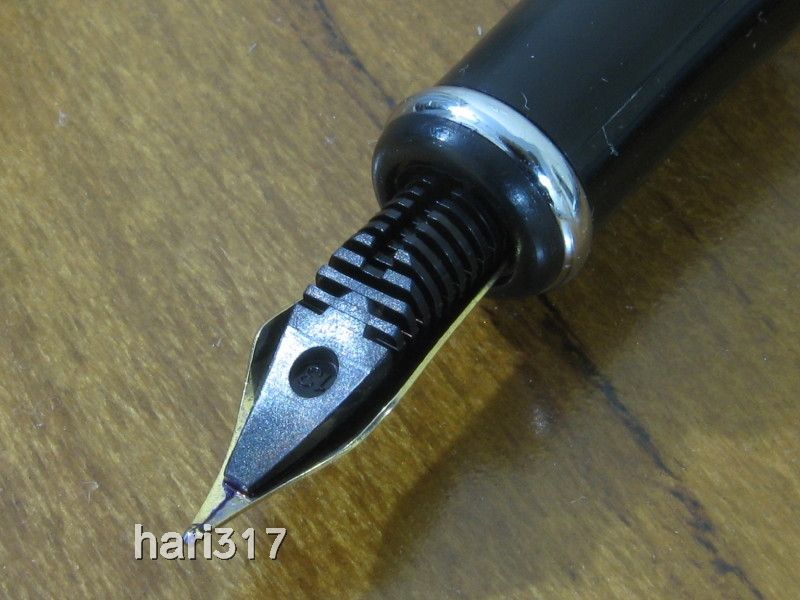 Fine section threads permit use of the pen in ED mode: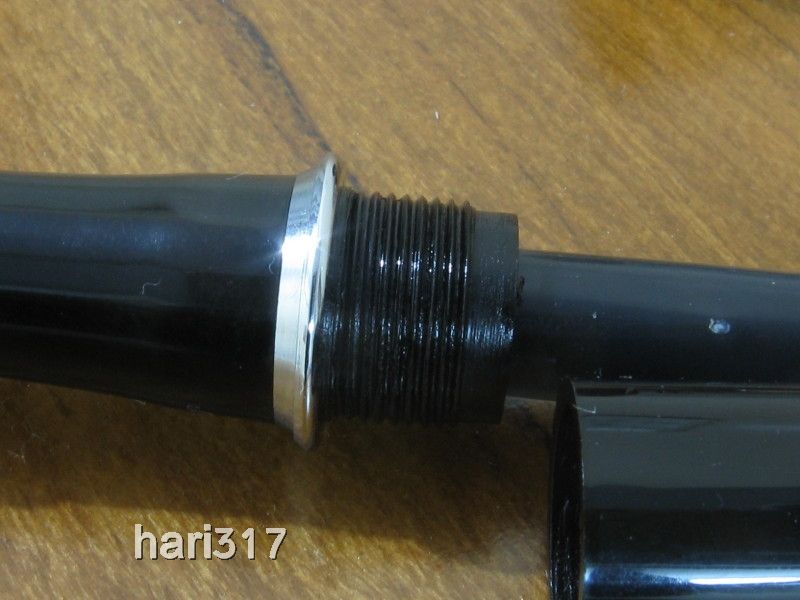 Glamour shot!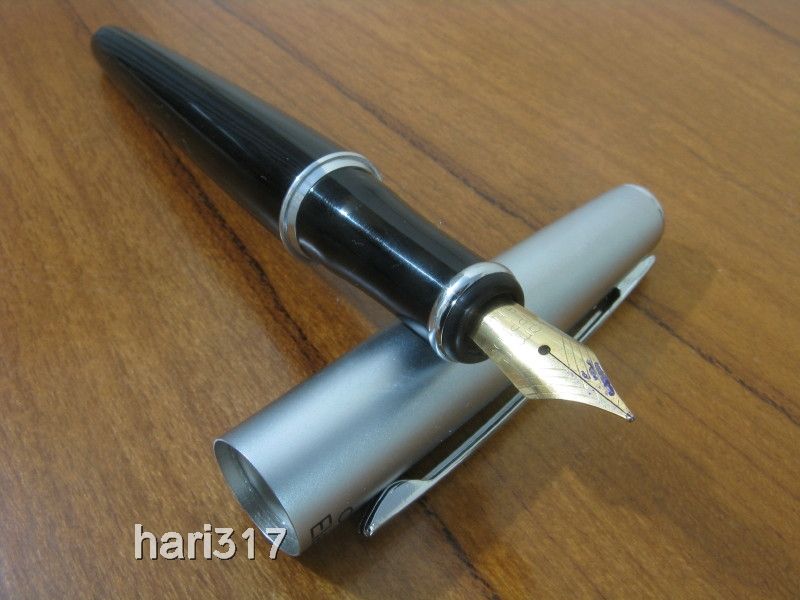 Writing sample: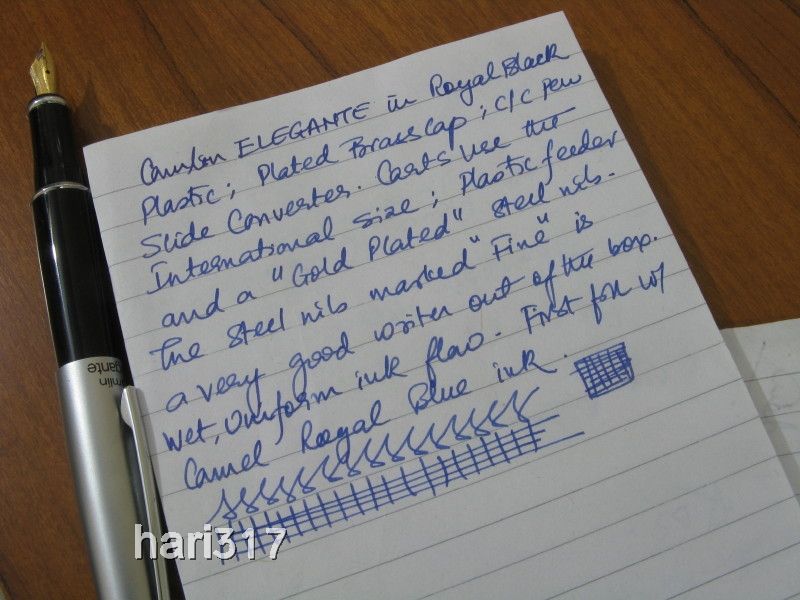 The pen is very well built in my opinion, considering the 180INR (3.5USD approximately) that I paid for it. The pen wrote consistently well from the first stroke itself. Superb achievement Camlin-Kokuyo!
Cheers!
Hari