Here is my review of the New Beaumont Pneumatic Filler.
I'm going to cut to the chase and say I LOVE THIS PEN.
1. Appearance & Design: 10/10: I ordered the Ebonite Black-Blue. Although the pictures do not really capture it's color, the Pen actually looks Black from a distance, but as you move closer you begin to see the very subtle Blue. I love the ebonite feel. It actually "warms" up from the heat of my hand as a write with it. This makes for a nice soft feel. I also like the slightly larger body diameter it really gives me something to hold on to.
2. Construction & Quality: 10/10: This pen feels solid, not flimsy at all. The piston tube looks like its made of Brass, or at least the color is. Very solid.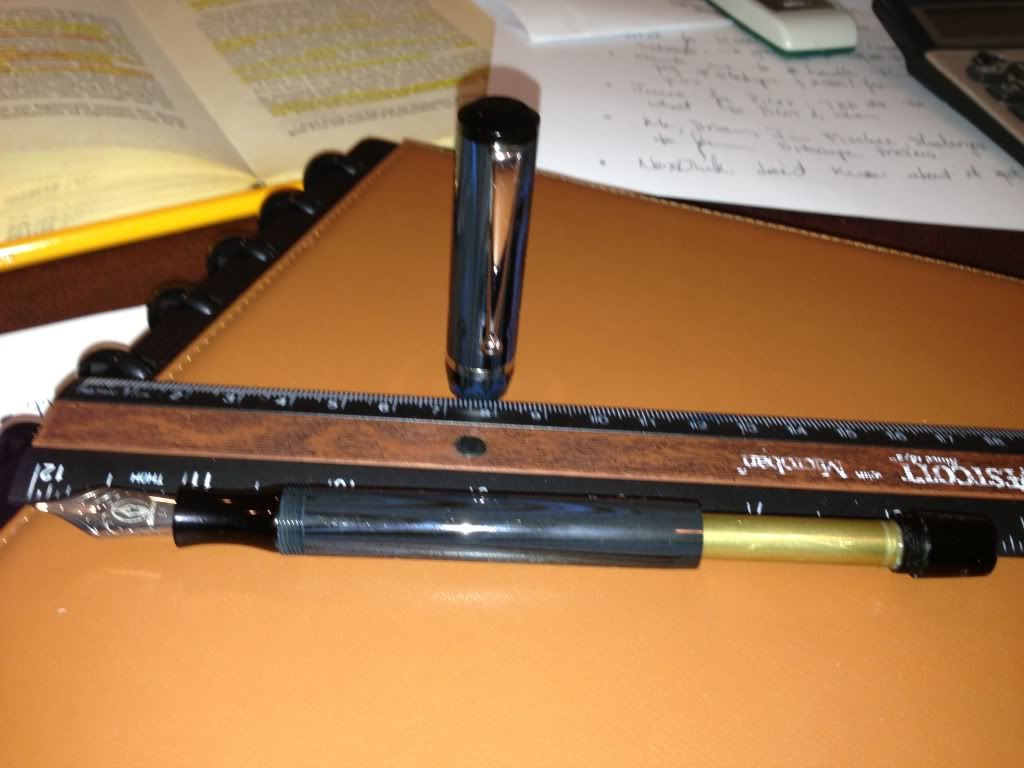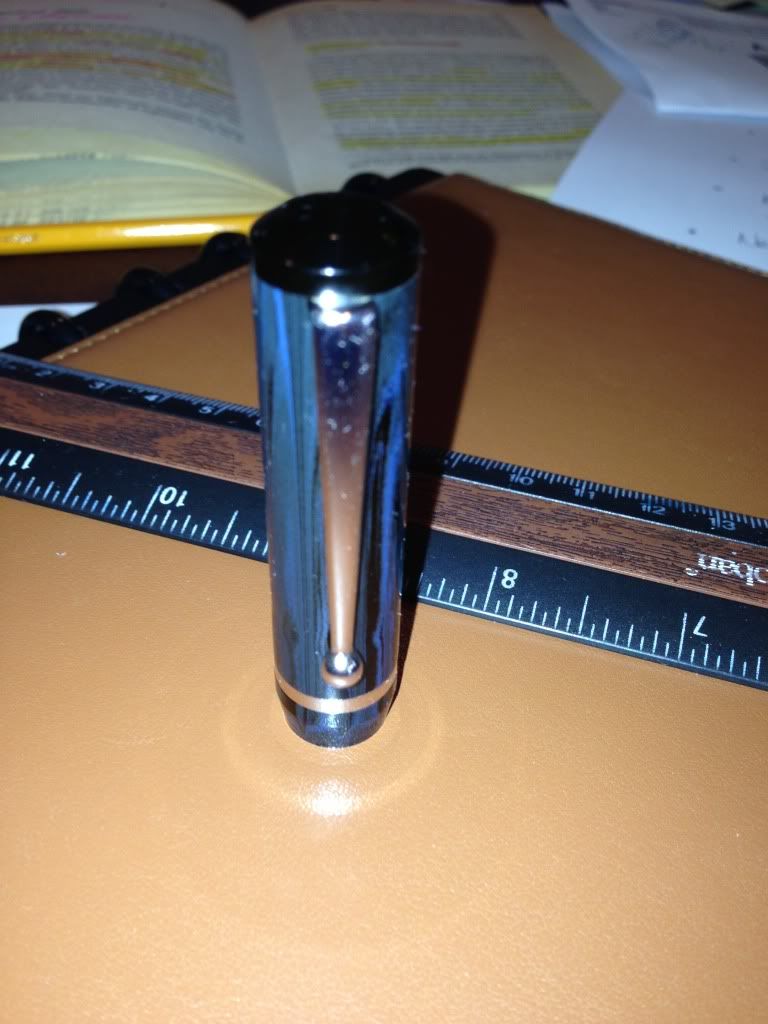 3. Weight & Dimensions: 10/10: it's 5 1/8" capped and 6.5" posted (to the nib. It weighs 20g and has a body diameter of .465" I like the added body diameter. It gives me something to grab on to and makes for a more comfortable writing experience, especially over extended periods of time.
4. Nib Performance and Filing System: 10/10: I ordered an EF Steel Nib. It writes a very smooth fine line, which I prefer. It does'nt gush or "blot" when I stop writing and keep the pen on paper, yet it produces a very nice wet even flow.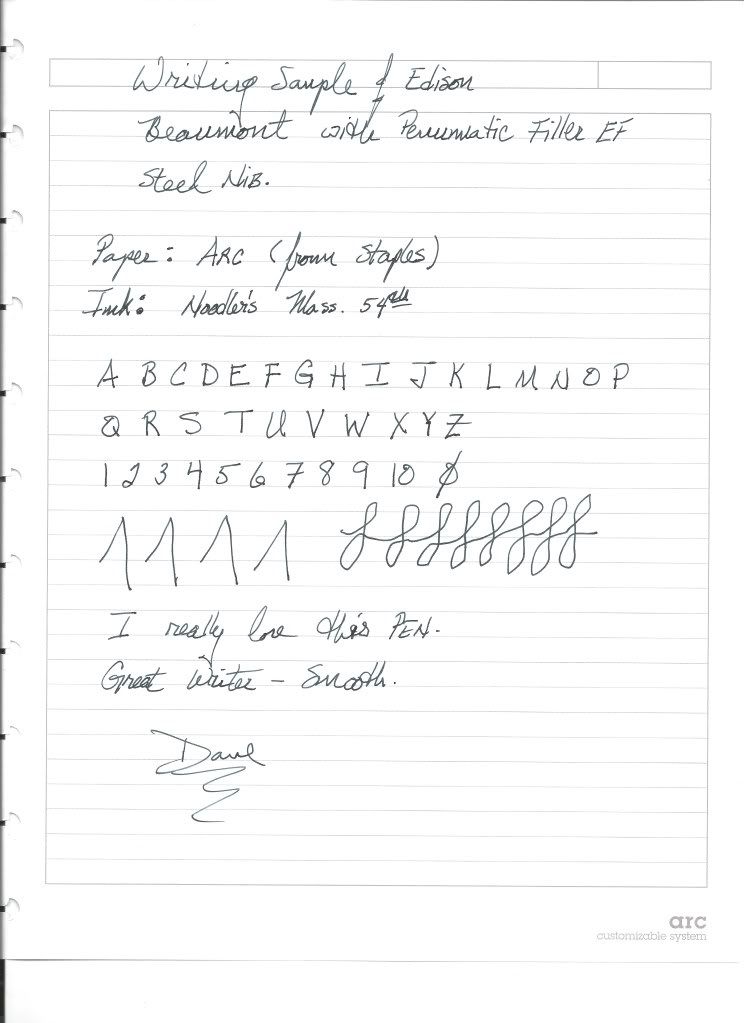 5. Filing System & Maintenance: 10/10: This is where this pen really excels. It uses a Pneumatic Filling System, which is very easy to use. You just simply pull the tube up, place your finger over the hole on the end knob, place the entire nib into ink and remove your finger from the hole, and wait 10 secounds while the sac fills up. Flushing is done in the same manner. There is an entire video on how to do this on Edison's website. It was very easy to flush and get a thorough cleaning from it. I used Noodler's Mass 54th ink which is "sticky" and it flushed right out, very cleanly after sitting in the pen for 3 days.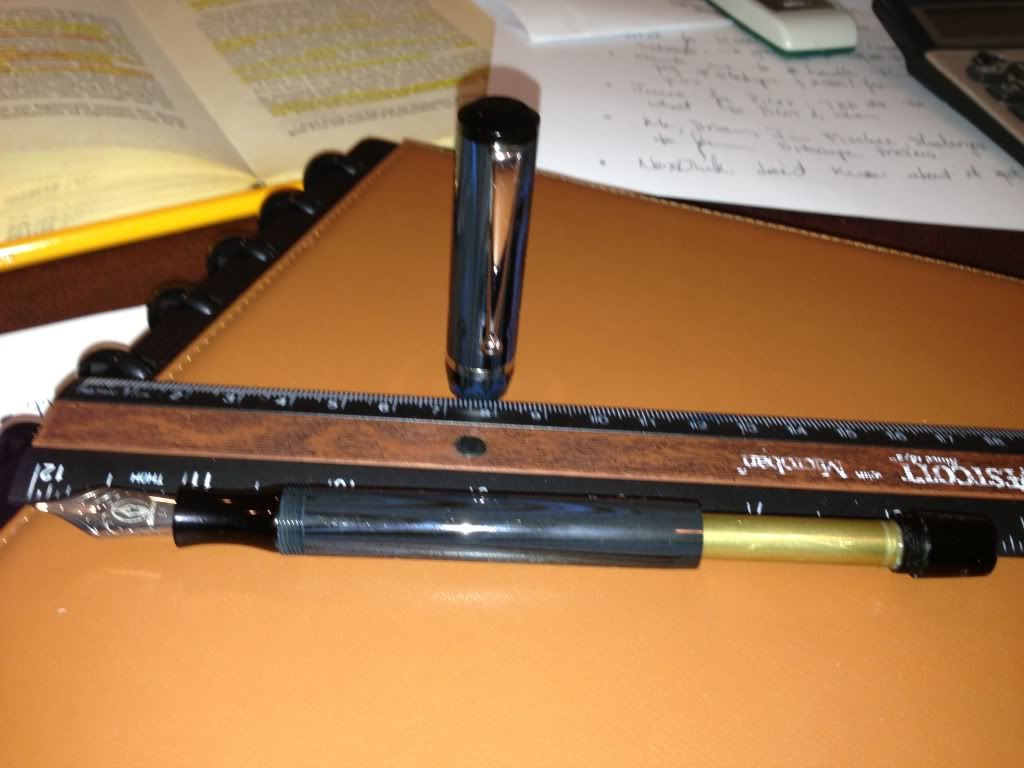 6. Cost & Value: For $350 I would give this pen a 9/10. At this price point for a new pen its got a good cost value. Could it be cheaper, probably but only by maybe $50 to $100. But this is part of their Signature line and is a new pen with more expensive and intricate parts.
7. Final Score: 9.8/10