I have acquired an Omas Extra 620 fountain pen and wanted to share a short review.Thanks to other FPN members,i have obtained some information about it.This pen dates to about the 1980's,maybe early 90's.
I saw the set of both the 620 fountain pen and companion ballpoint for sale at a delicious price. I just could not resist!!
Here are a few of my personal observations:
Apperance/Finish--4 out of 5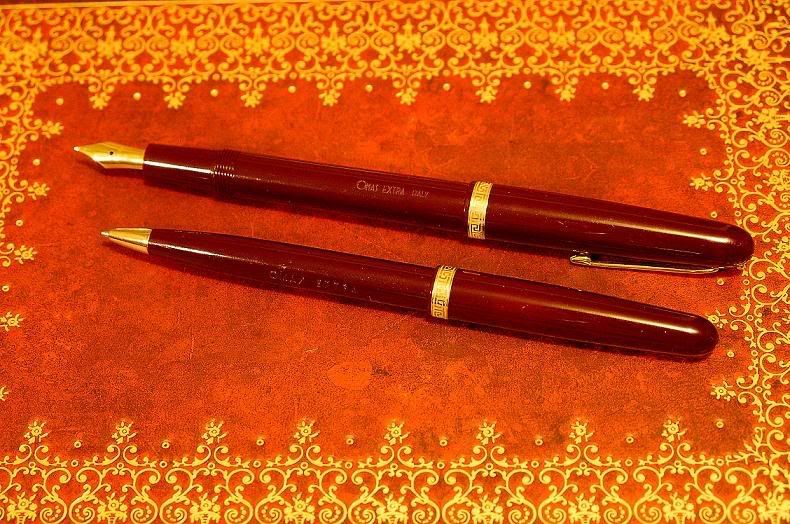 A classic style fountain pen.Omas have produced some amazing pens but sometimes simplicity is best.The usual Omas Greek key pattern band around the middle is the only real adornment on this pen other than the clip.I find this pattern one of the most beautiful on fountain pens today.
In my opinion,much more attractive than the newer gold bands imprinted with the Omas name.Of course,it has the Omas name imprinted on the side of the pen.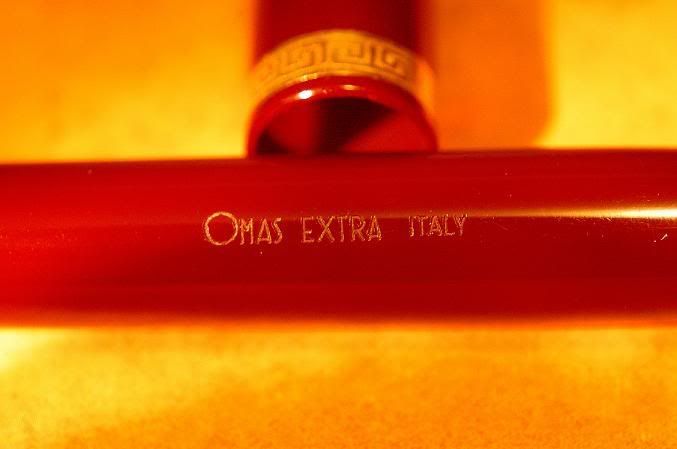 Weight/size-4 out of 5
It is a smaller pen.And very light.Only 5-1/8" long when capped and a mere 1" round in diameter.Fits the hand rather nicely.Might be a bit too small for larger hands though.
A screw on cap as usual with well made pens.Capped it is 5-1/8" long and unposted it measures 4-5/8".Posted it measures out at 6-1/8".My hands are not very large but this pen is a very nice addition.
Nib and writing performance--4 out of 5
Here ,of course,is where the test begins.The nib is a gold plated steel( i believe it is gold-not sure) Omas medium nib.On the smaller side,i wondered how it would do.Not bad at all.Not as smooth as i would like but then again i need to run a few fills of ink through it.This is a first impression.
This medium nib seems more like a fine point to me.
Here is a sample of how the nib performed with a mixture of Private Reserve Black Cherry and Chocolat.turned out a nice brownish red.Forgive the unadorned script.I really wanted to spend more time writing but was in too much of a hurry.Shame on me!!!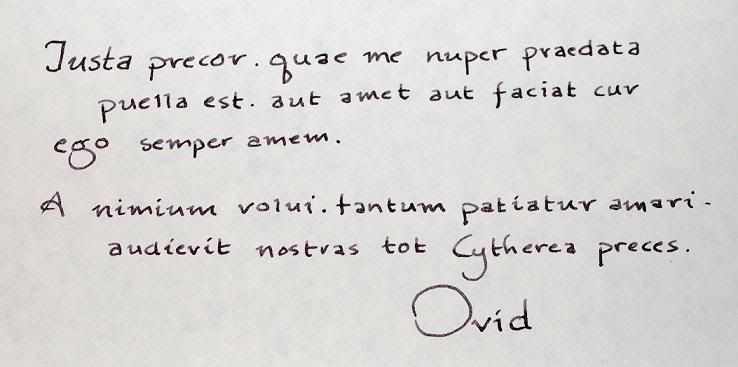 Filling/Ink system-5 out of 5
This pen uses a piston filler and holds quite a bit of ink for it's slim and diminutive size.i was impressed with it's capacity.It needed a bit of prompting to get flowing but once it started there was never another problem.The invisible cap blends in perfect.
Cost/value--5 out of 5
This was an easy one as i paid a little more than $50 for the pair.For an Omas like this i would gladly buy them all the time.I sometimes see Omas pens fetching very expensive prices on auction sites and know why:they are splendid pens!!!
The ball point really needs no review.It it a twist ballpoint and works very fine.My wife claimed this once the set arrived.I feel that the trade off was just fine for me!
To end the review,here is a shot with the pens under a flash unit and not by natural light.It gives a different perspective.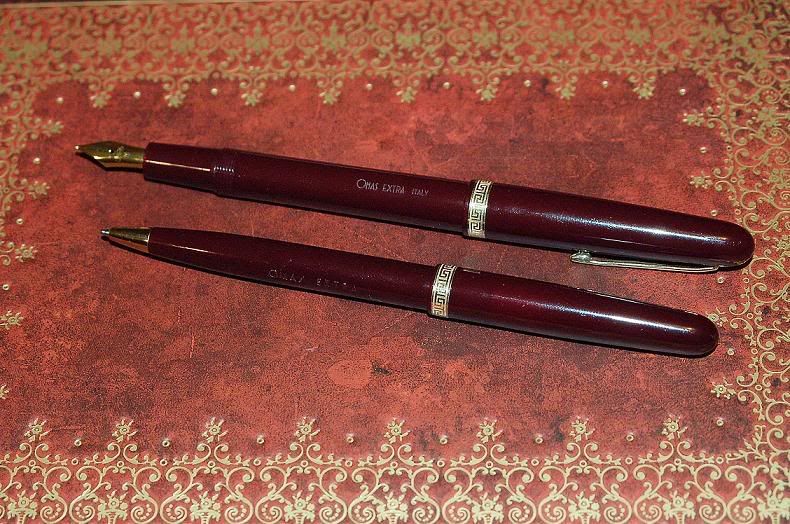 So if you happen to see any finding their way to your local shoppe or the online auction sites,consider them.Well worth the price.
JD in Vancouver,Wa
Edited by handlebar, 19 January 2007 - 04:52.