Here's a fantastic darkish blue ink that has the distinct honor of being the most heavily shading
and
sheening ink on plain copy paper that I've ever used. Great performance with this ink, and the only knocks against it are some smearing issues and less-than-ideal performance with the glass dip pen. Other than that, it's one of my new favorites.
Also it has many parts in its name…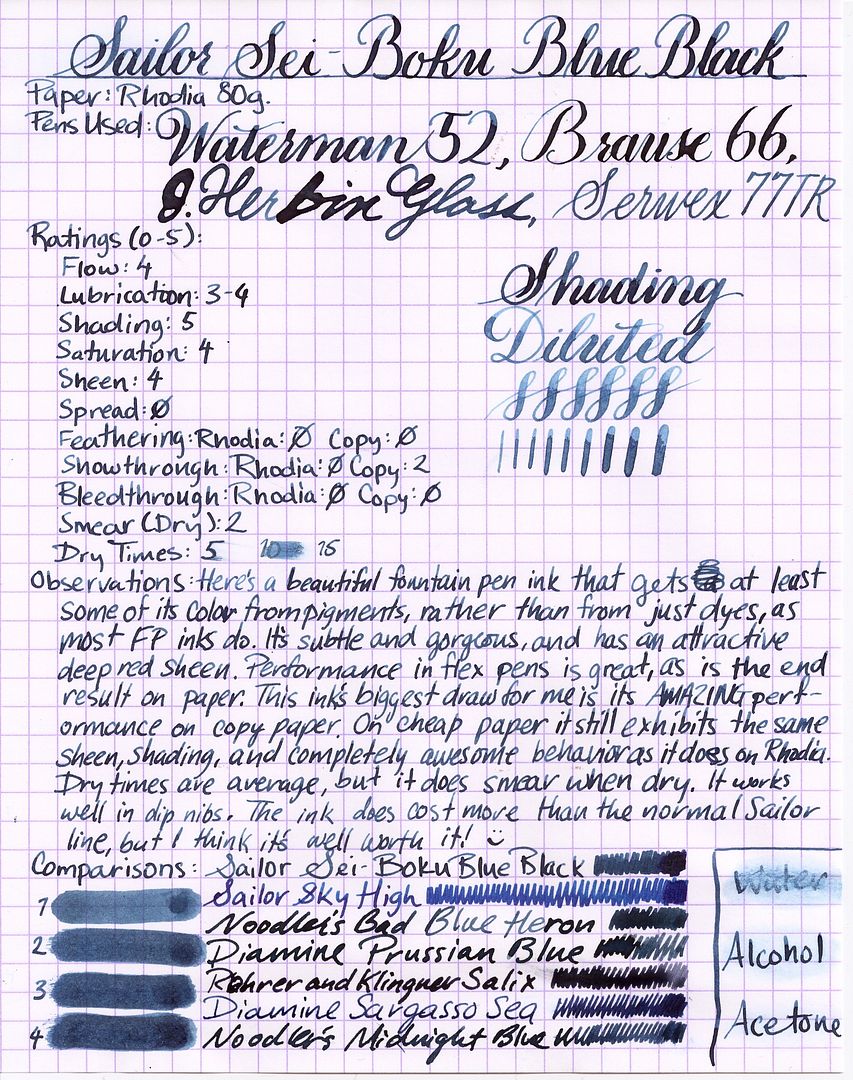 And here it is on copy paper. I didn't have time to make sure the color was accurate, so just I'm just using it to show the great shading on copy paper. And while you can't see it in the scan, it's was
very
sheen-heavy.