I couldn't sleep last night even though I went to bed at 2.30am and got up at 7am to get to work. I was antsy at work, waiting for the morning to come to an end and knowing that I could be seeing many mouthwatering nakayas and meet Mr Yoshida. The morning dragged on until 2pm.... grrr. Finally i could go. I raced to Orchard Ion, where Aesthetic Bay was located and marched straight in. I saw Mr Yoshida. no offense but he's a really tiny gentleman who was bent over a pen.
i moved over to his displayed wares for sale and saw the tamenuris. I think Mr Yoshida brought over some new colour offerings from Nakaya. i spotted a lime greenish (its the pale yellow green in heki tamenuri) , a pale pink and a AO TAMENURI piccolo. Its a dark blue with green accents. Very cool and understated. Ive not seen it on the Nakaya website, so I think its a new colour. But my heart gravitated toward a SHIRO TAMENURI in piccolo form. I knew that I should have it. After what seemed like an eternity, I unwillingly put down the Ao and paid for the Shiro. I said hello to Mr Yoshida and went on explain how I liked my pen tuned. i opted for a rose gold flexible medium nib to match the brownish tones of my new pen.
Mr Yoshida fit the nib into the pen, heated it up in his little steamer machine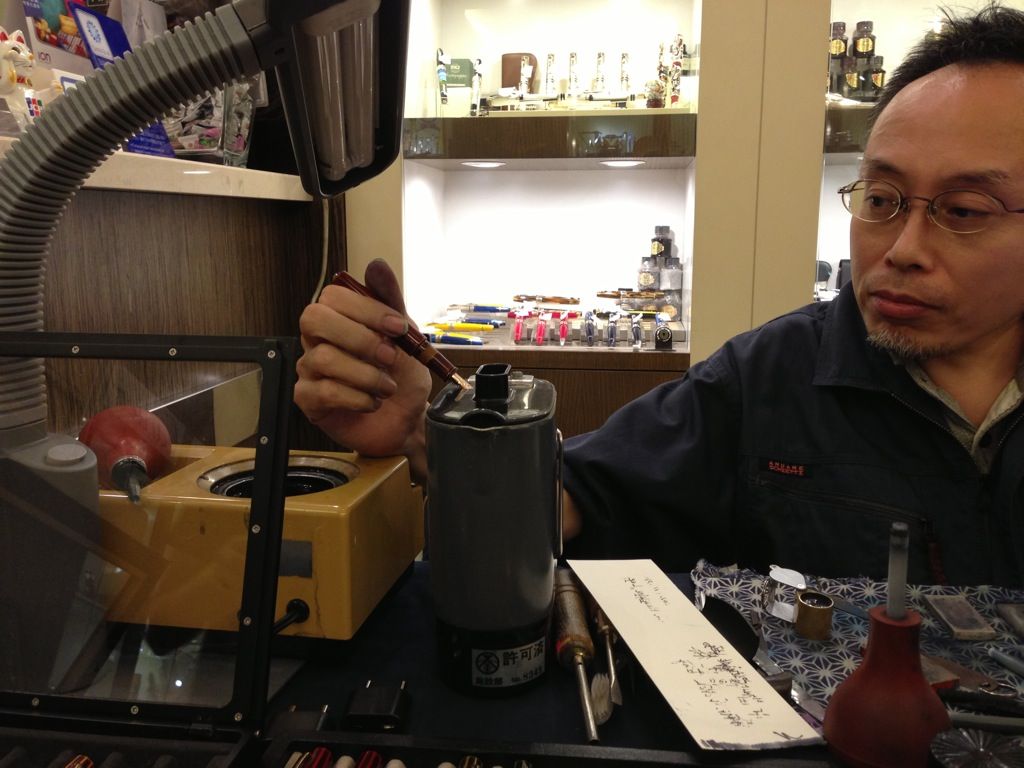 and proceeded to smoothen the nib with a special stone. i can;t remember the name of the stone. Leigh Reyes does. I need to ask her again when i go back tomorrow to watch the master at work.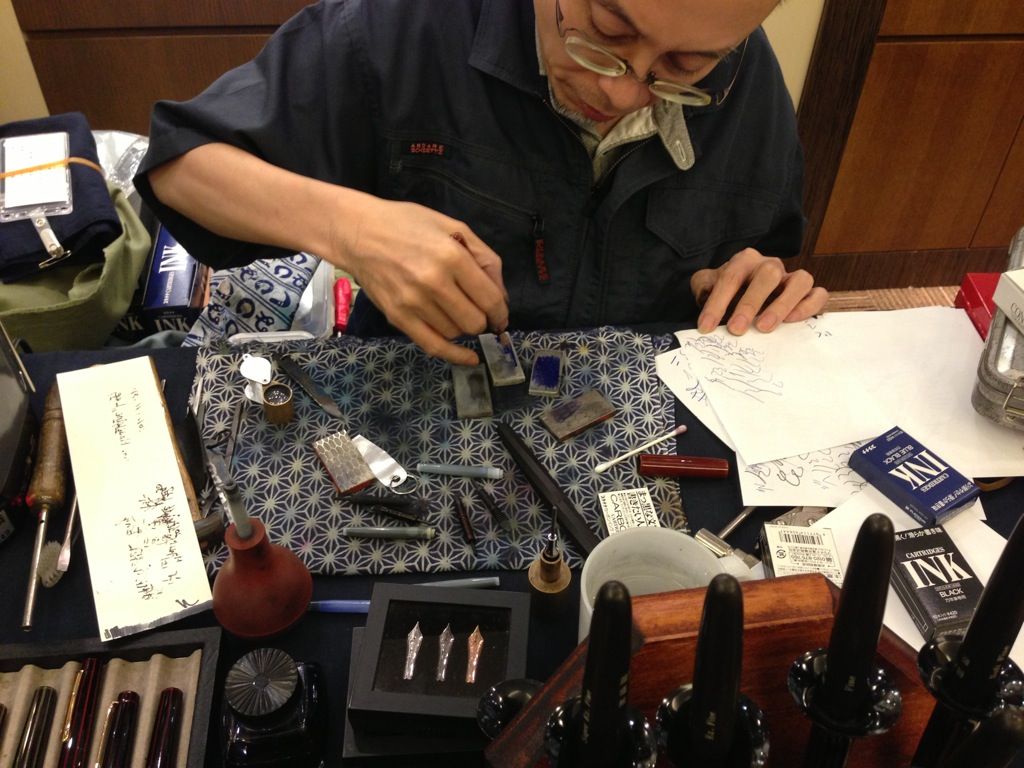 Here are some of the pens on display. I'll take more photos tomorrow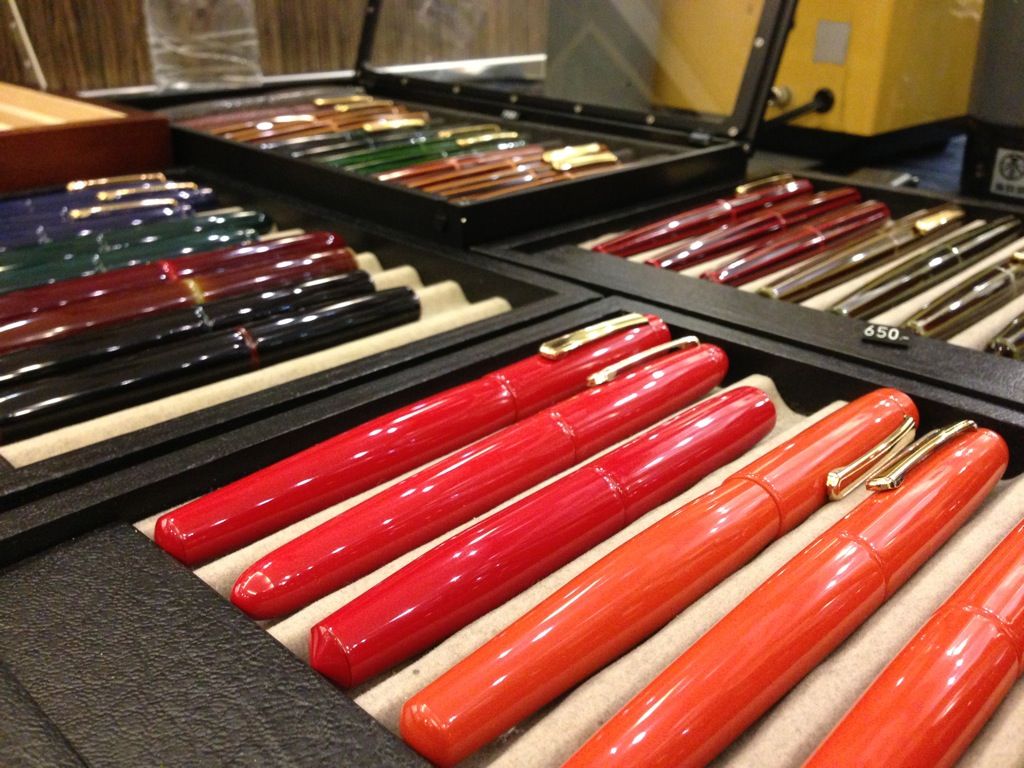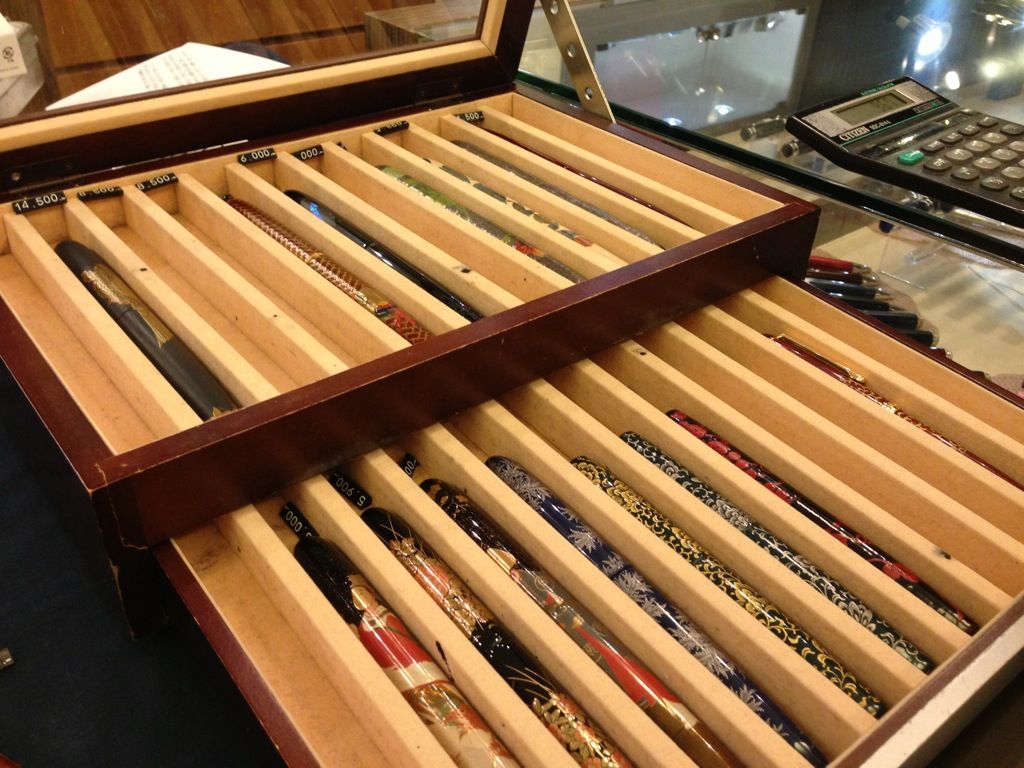 The final product is beautiful and the nib very very "tasty"
. I can;t wait to use it in my clinics on Thursday
I'm hereby attaching some photos of my new shiro tamenuri pen which i'm immensely proud of. i'm still considering if i should also get the ao tamenuri. I think I'll mull about it over dinner
the icing on the cake today was finding my newly ordered danitrio (thanks kevin!!) waiting for me at my doorstep.
oh happy happy days!!!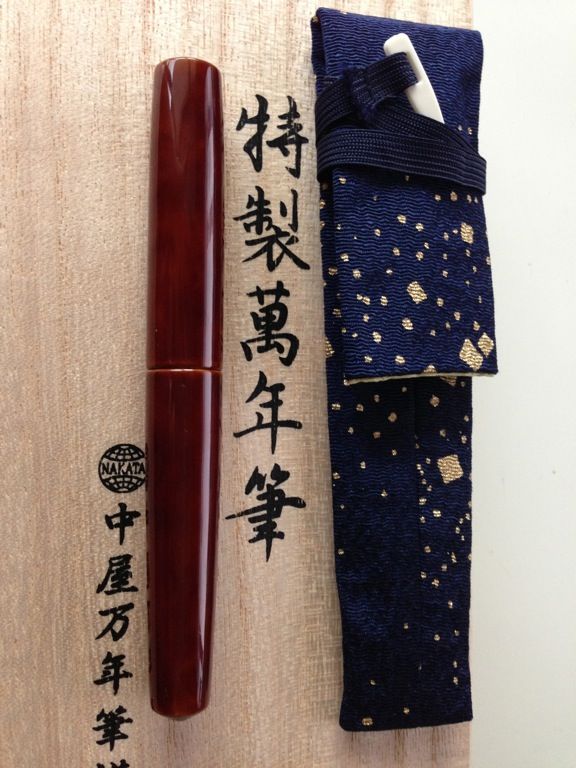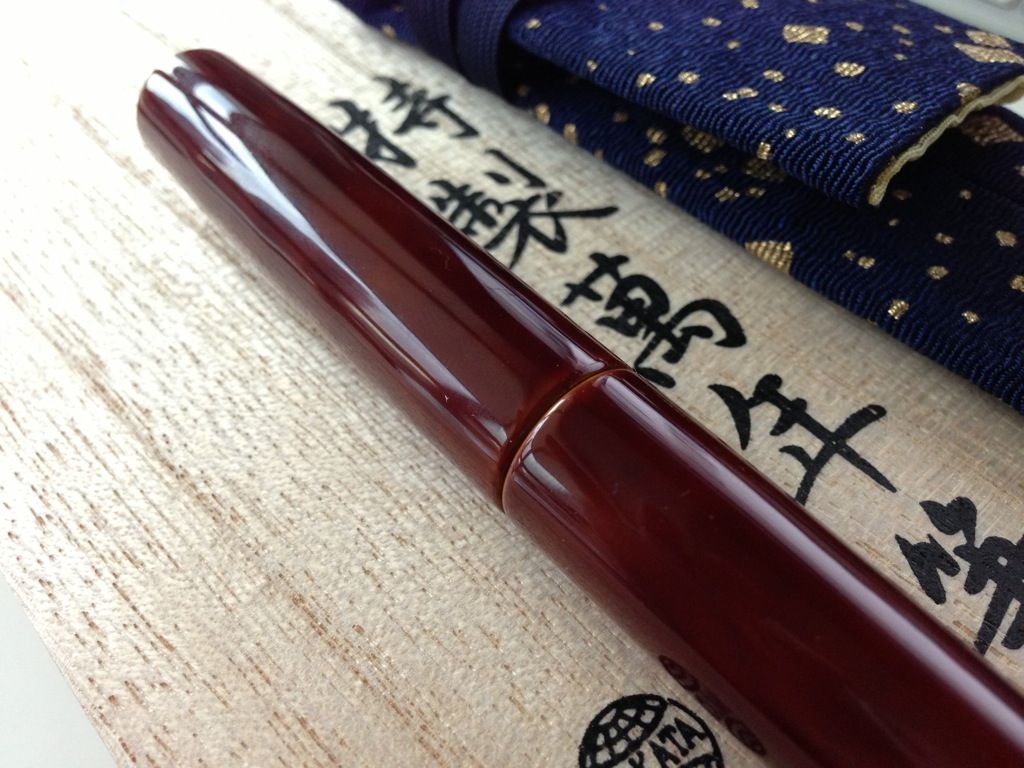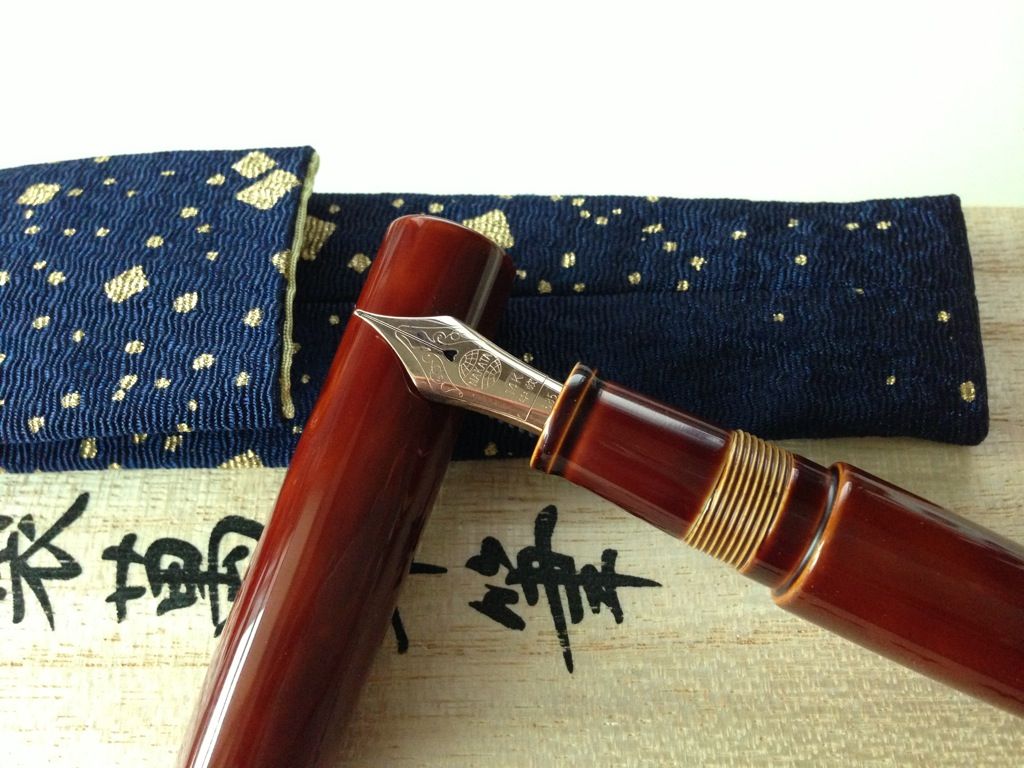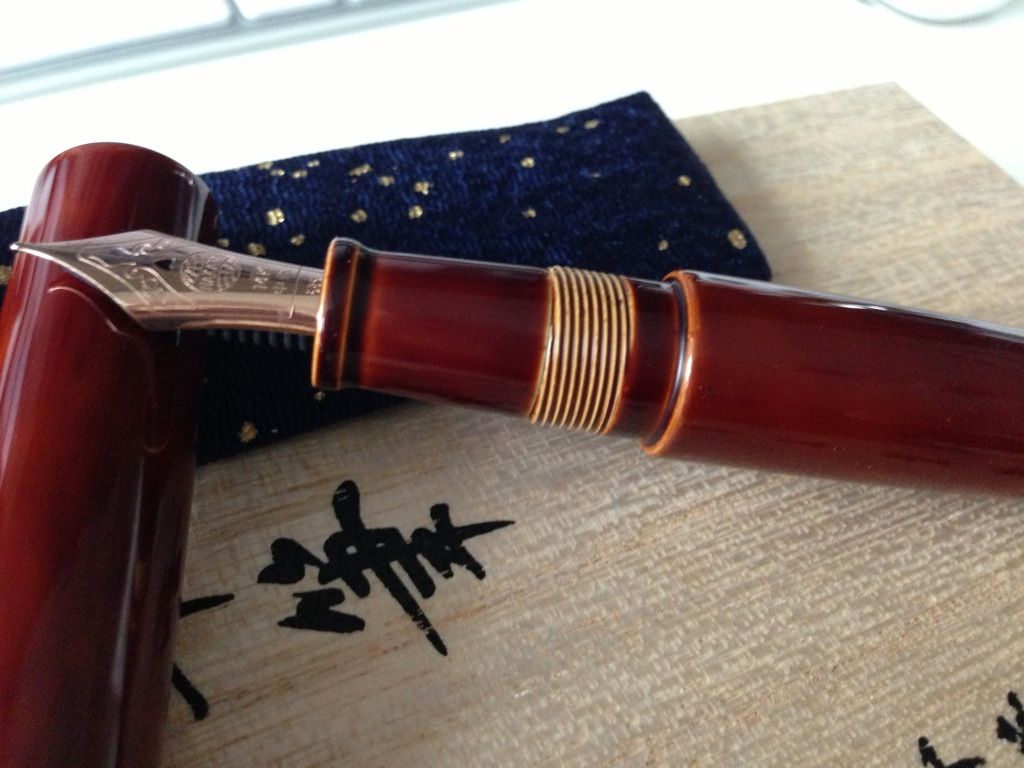 Edited by ychung, 27 November 2012 - 09:52.