Hey everyone, I've just received a new pen today in the mail. I bought a Nemosine Singularity Graphite with an EF nib directly from xfountainpens.com (along with a 99 cent ink sample of Chesterfield Turquoise to get the $15+ reduced shipping). Aside from Amazon, I think you can only buy Nemosine pens directly from their store.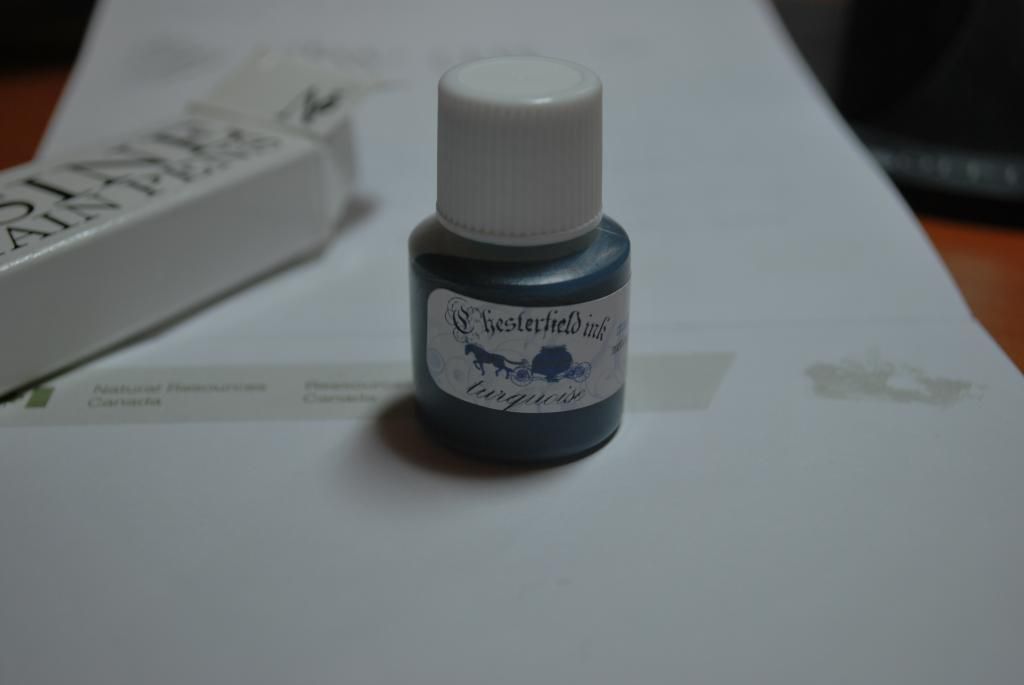 The pen took about one week to get here, which is great considering the terrible response time of Canada Post (any fellow Canadians agree?). The pen came in an ordinary bubble envelope with a receipt and the pen in a white box.
Inside, you'll find filling instructions, along with warranty information and the pen itself.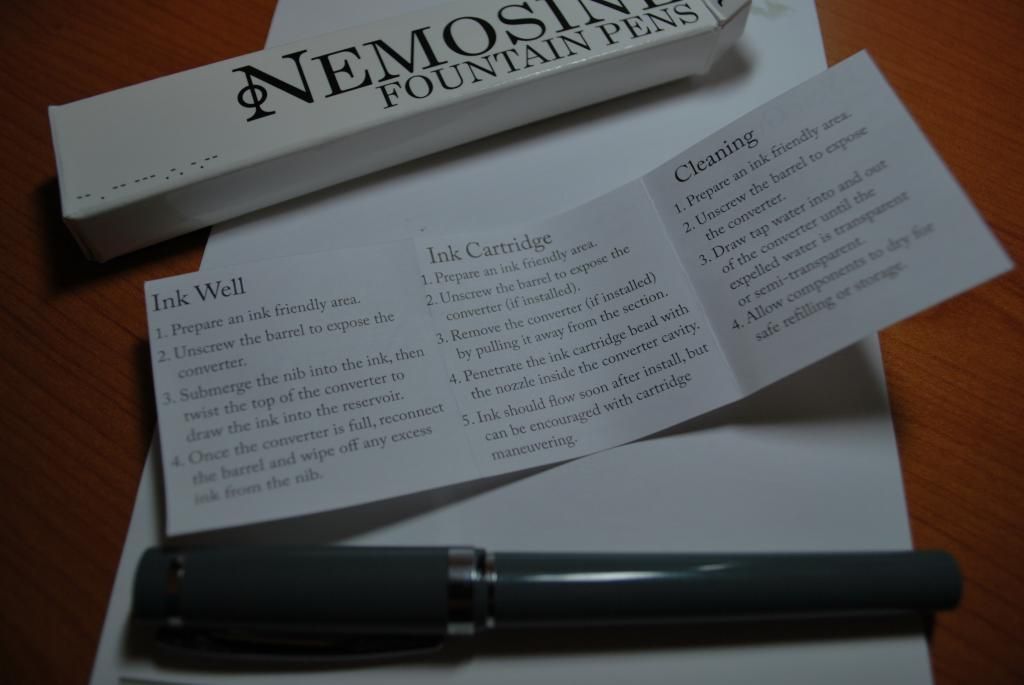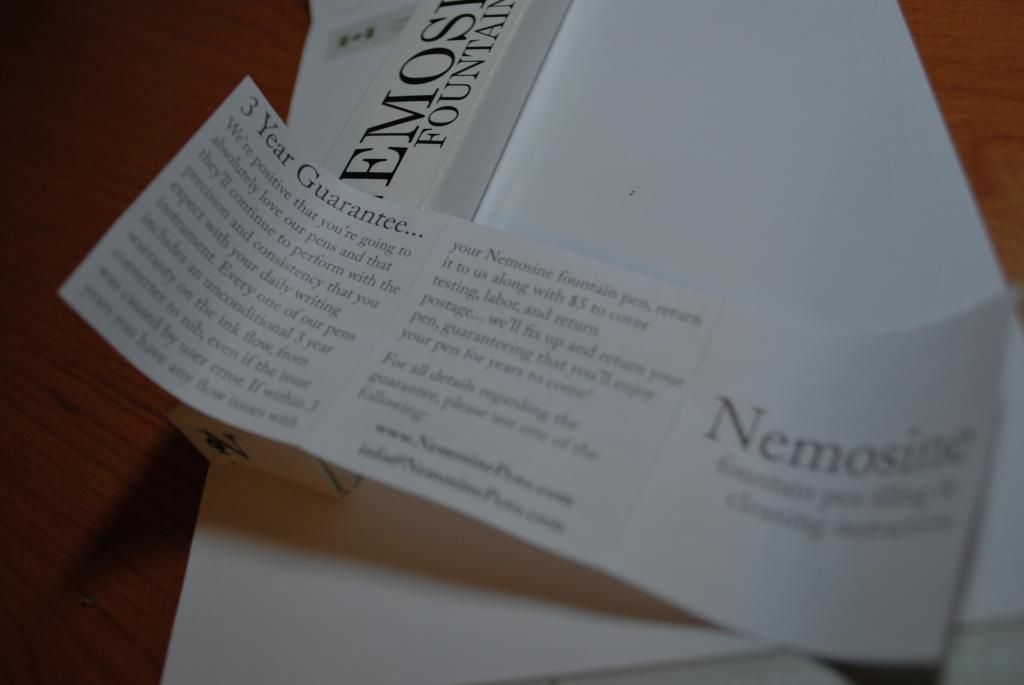 The pen itself is very light but very well balanced. For $15, I can't really complain (other than their decision to get rid of the original gift box > See
Osmaroid's review
). What I did notice was a few loose pieces of plastic in the box. Soon, I discovered that the cap had small chunks missing from it!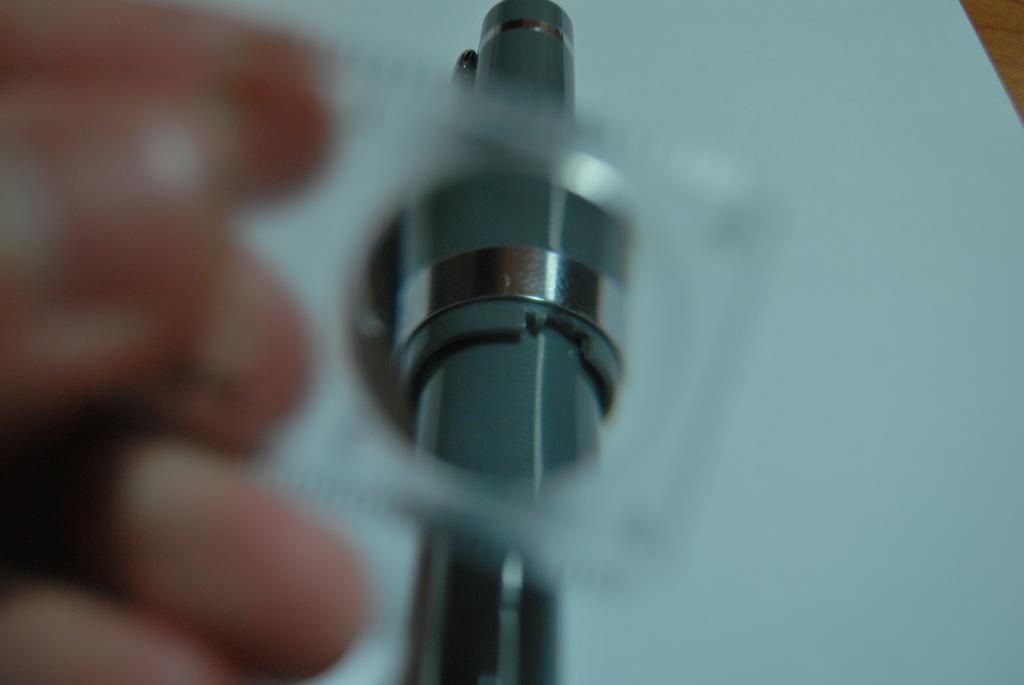 Here's where the story gets interesting. I immediately went on to the xFountainPens website, and there was a LiveChat agent already waiting for me. After telling him/her my problem and giving them my order number, within 5 minutes, they had assured me that a new cap would be shipped ASAP. Now that's what I call good service!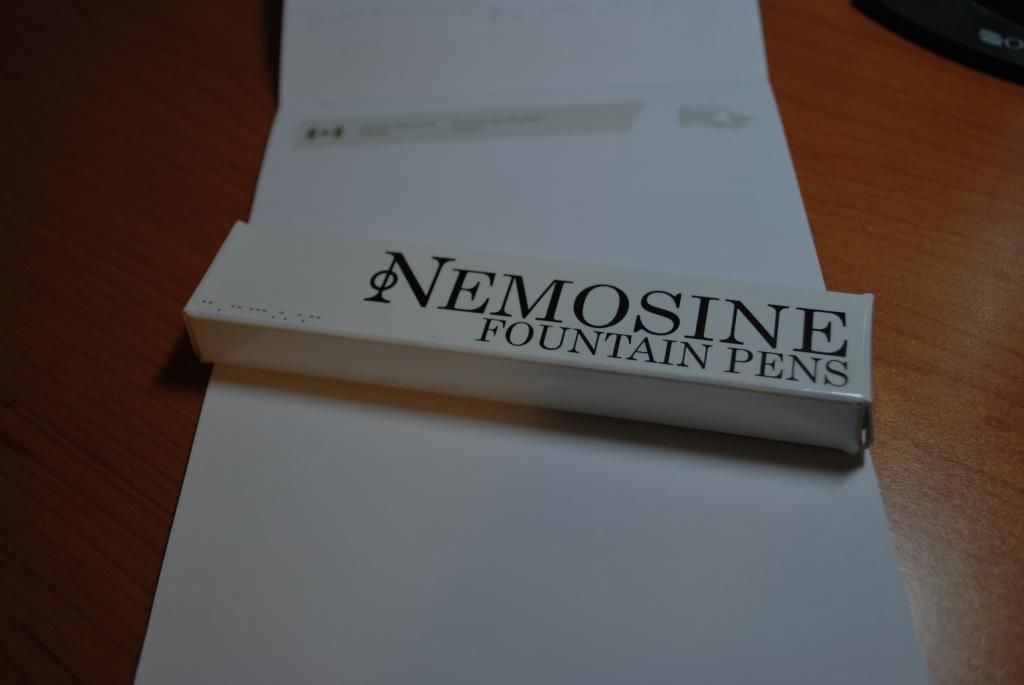 I plan to use this pen for school notes, so I opted for an EF nib, but if I were to get another Singularity (probably the demonstrator), I would definitely go for the 0.6mm italic.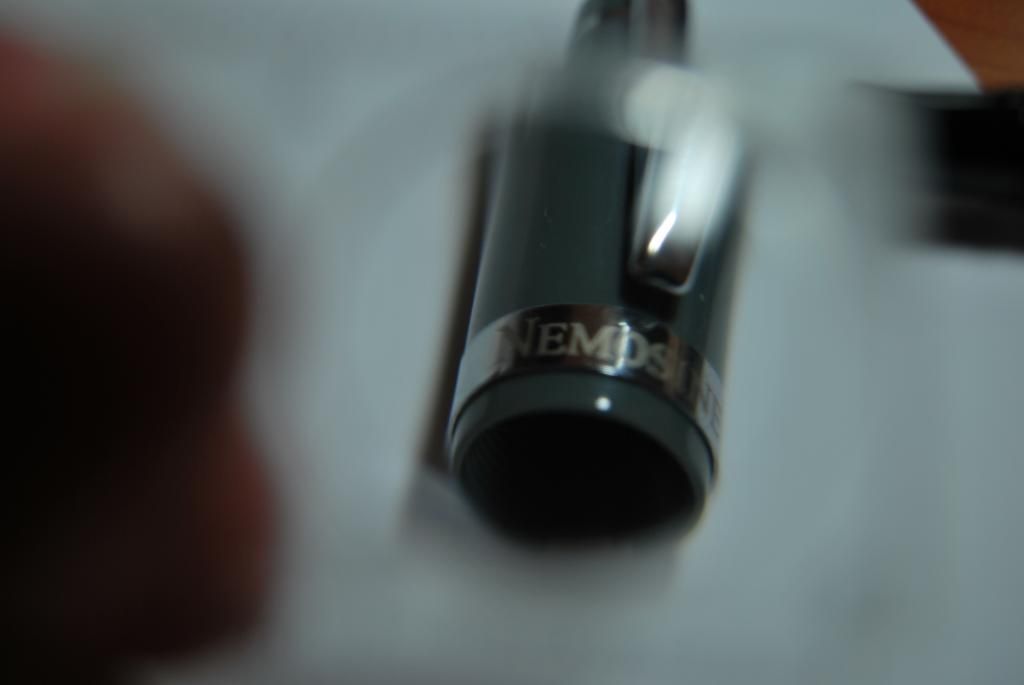 The pen comes with a converter to use straight out of the box. There is, however, that annoying little plastic bead that is supposed to break surface tension of the ink. Personally, I find it useless and plan to remove it soon.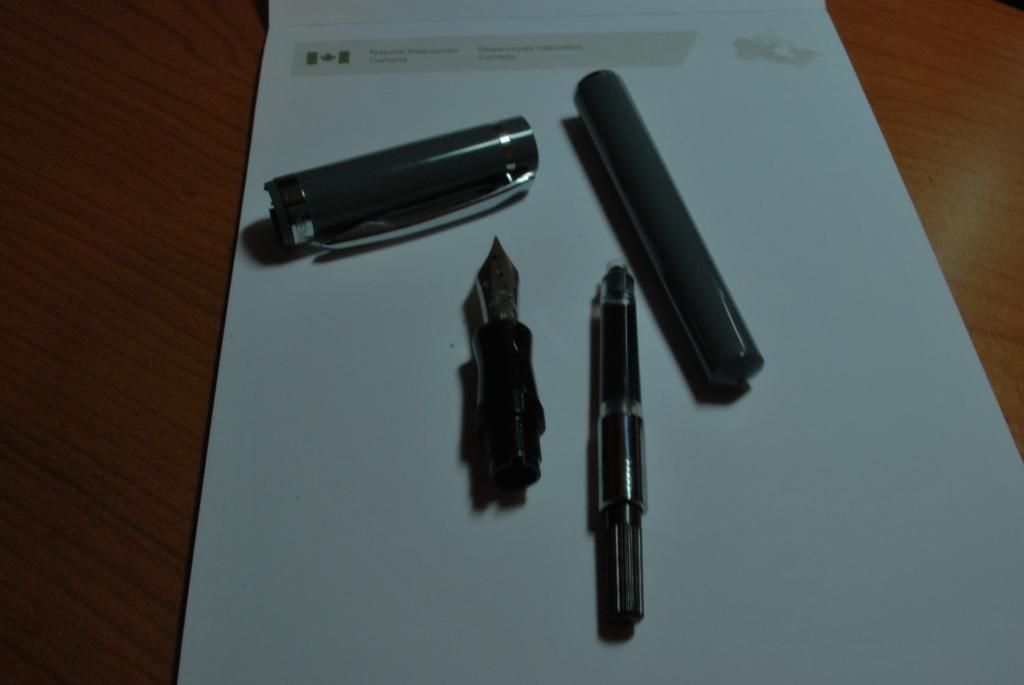 The nib (which is you typical #5 nib) is stainless steel, and is pretty decent considering the price point. It is a fairly wet and smooth writer for an extra-fine, and the tines were perfectly aligned.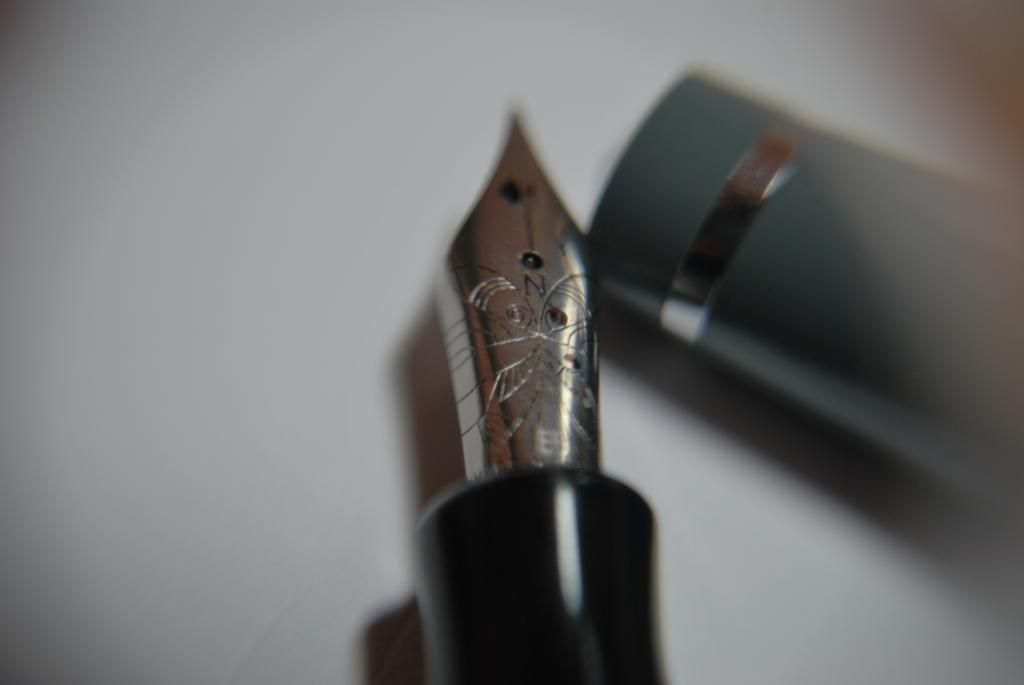 The Singularity has absolutely no startup, flow, or weight issues. The nib even offers a bit of flex, but it's more like a lot of spring.
The clip is very loose, but still has quite a good grip to wherever you may clip it. Personally, I don't trust this clip on any pocket, so this pen will probably in a case.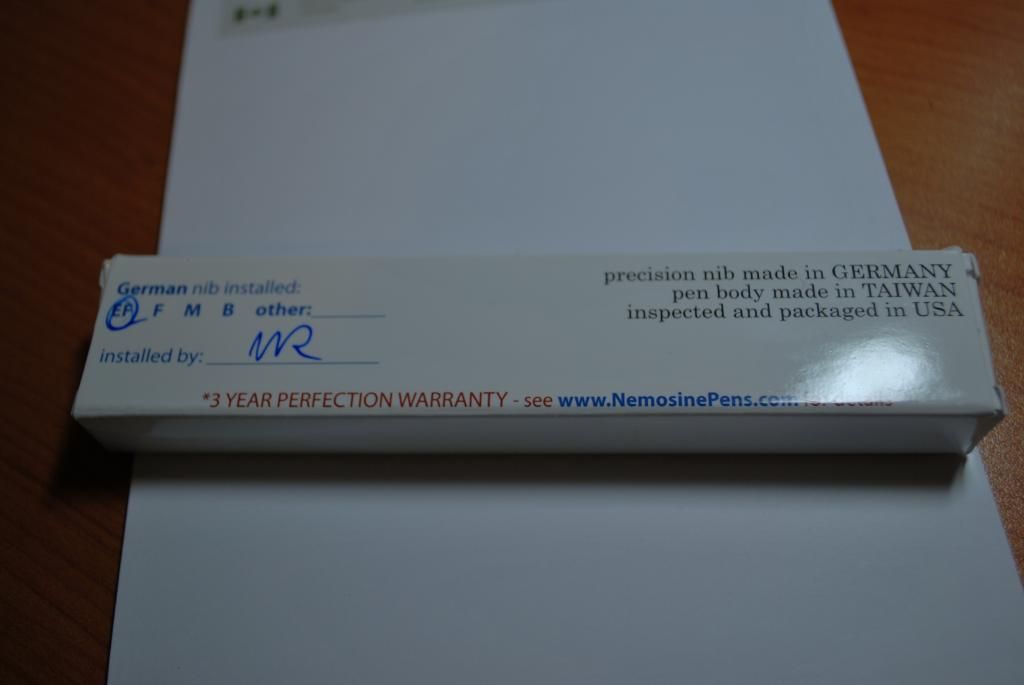 The cap is a screw-on, which makes it much less prone to problems and will not accidentally slip off when taking it out of a pocket or pouch. I don't actually find it annoying to screw the cap when taking notes, but your mileage may vary.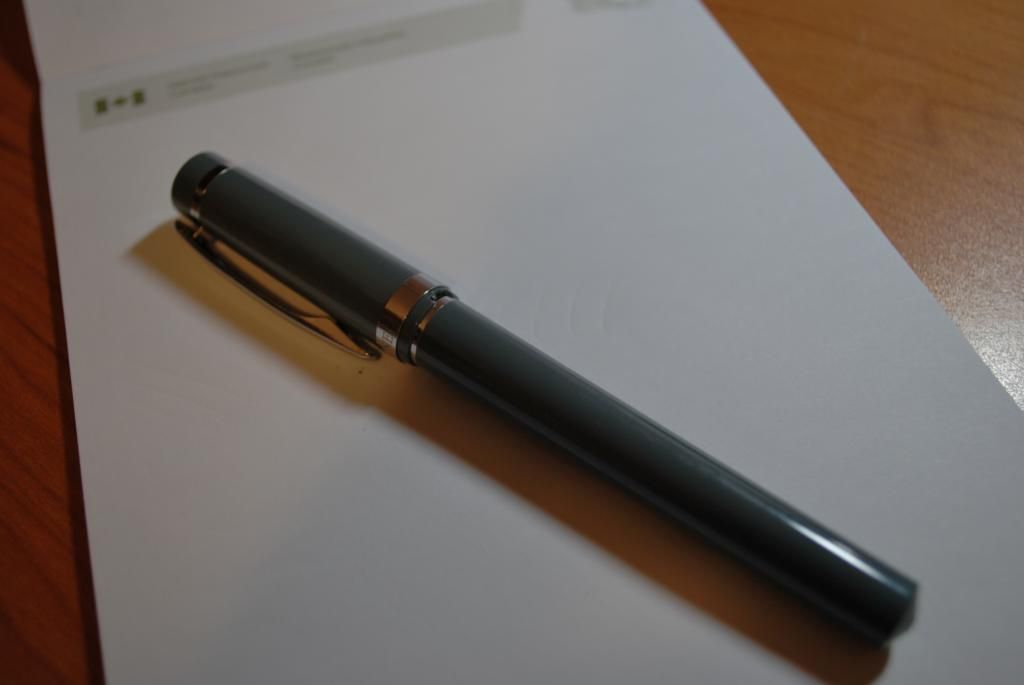 Overall, this is a decent budget-level pen with a good nib. The plus side is that you can buy a spectrum of nibs for this pen (from TWSBI Vac700 to Noodler's Ahab). All in all, this will be a great pen to help introduce someone to the wonderful world of fountain pens.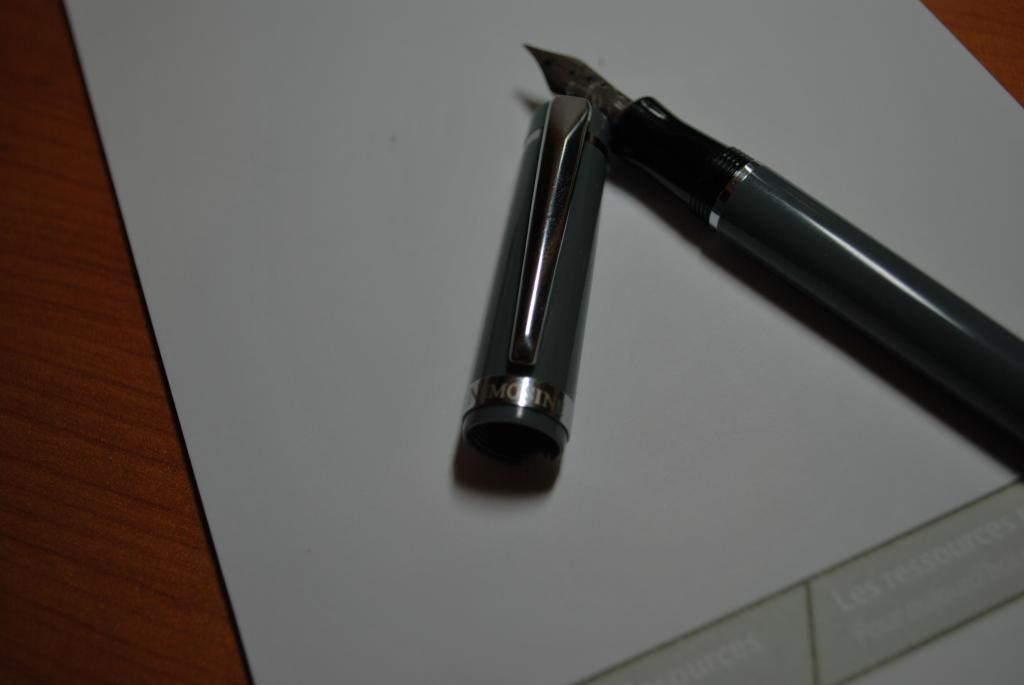 Note: I couldn't get writing samples done, as you can see, the lighting in the room is way too dim.
EDIT: Dupicate image
Edited by savingbirds, 08 November 2012 - 04:41.