I recently got a chance to purchase this Victorian from an estate reseller in TN, USA. With the ample assistance of my friend Pelman, I was able to own this one. This pen is quite interesting to me and I will try to show it through some pictures and in the process document this variant on FPN:
Capped:
Open: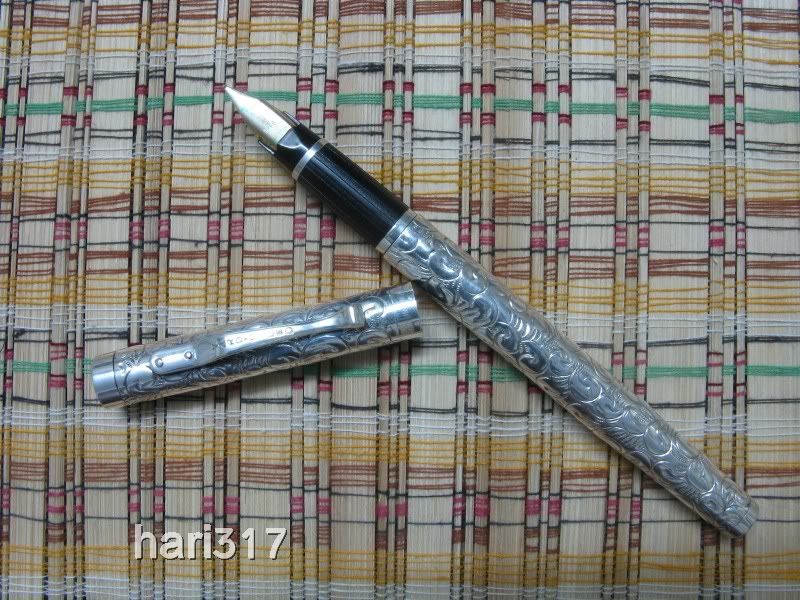 The nib unit: I like this style of nib. The flat triangular monotone nib contrats nicely with the silver body and silver trim rings on the section. The cap is secured in a two way action. Friction between the inner cap and the upper section ring and finally the cap lip engages with the lower section ring. The cap is a push fit rather than a snap fit like modern. The section is ribbed for better grip.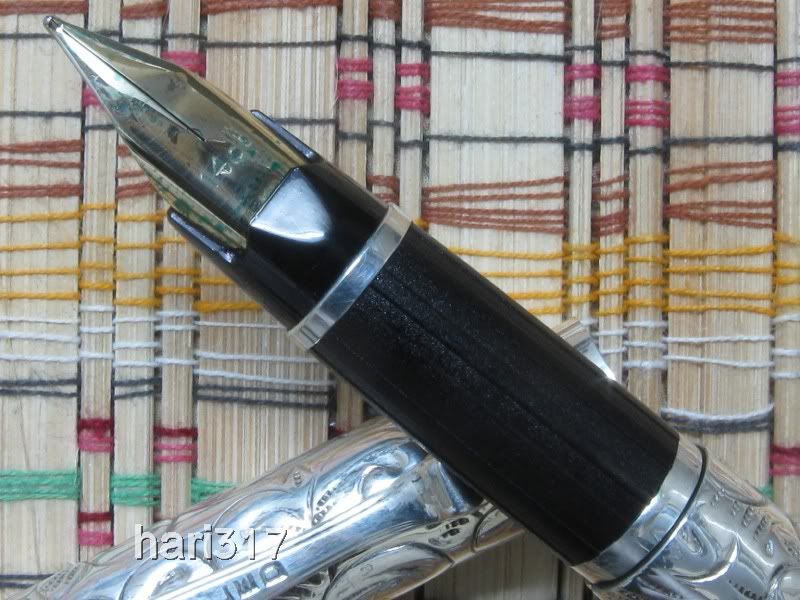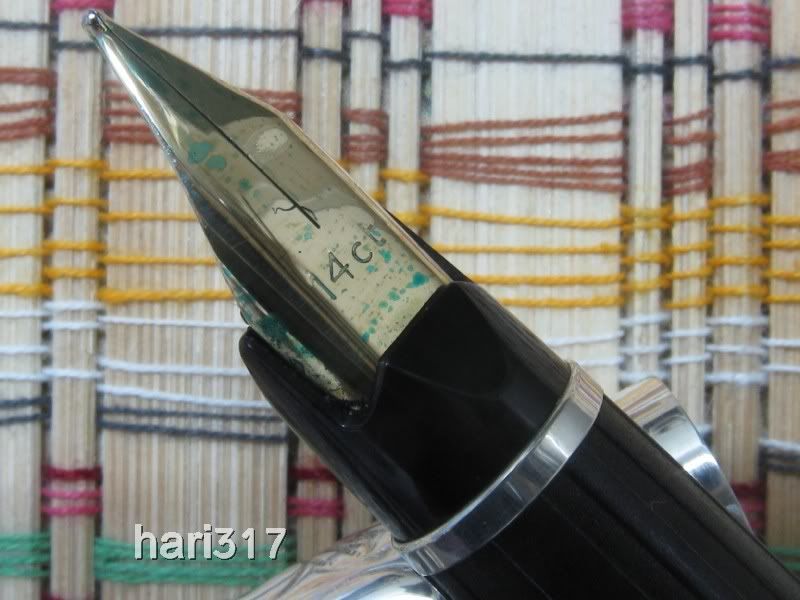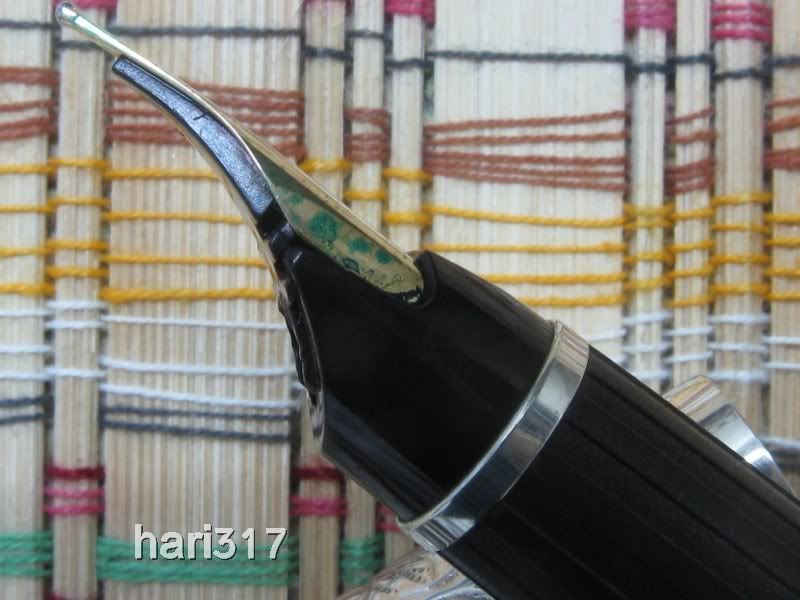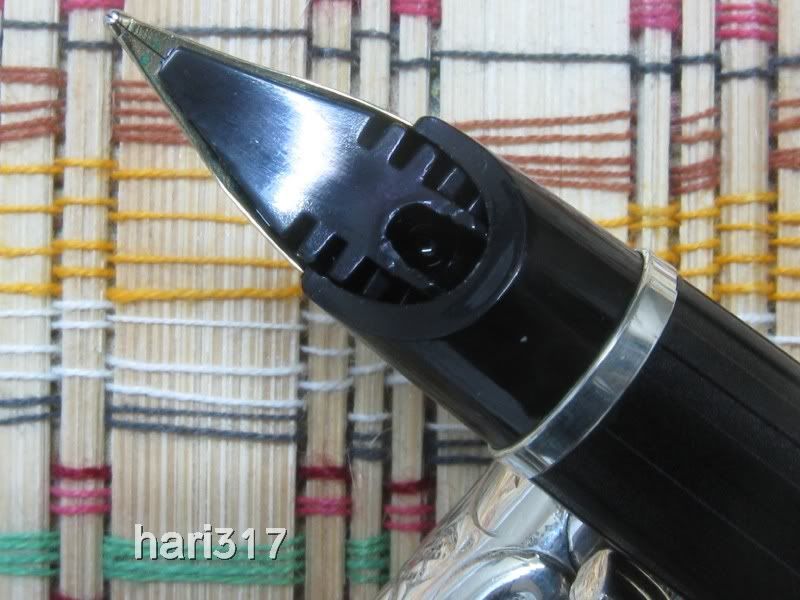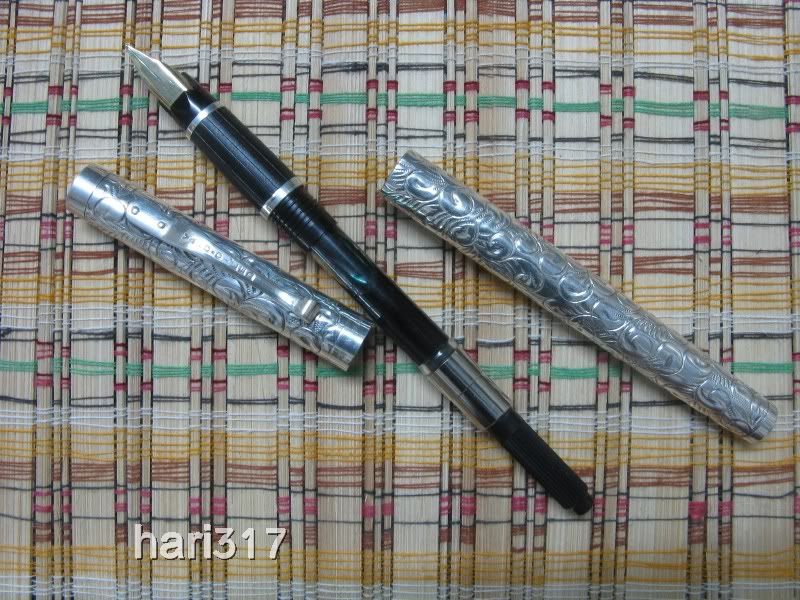 The older YOLs have an amazing workmanship, the depth of the work on this piece is amazing: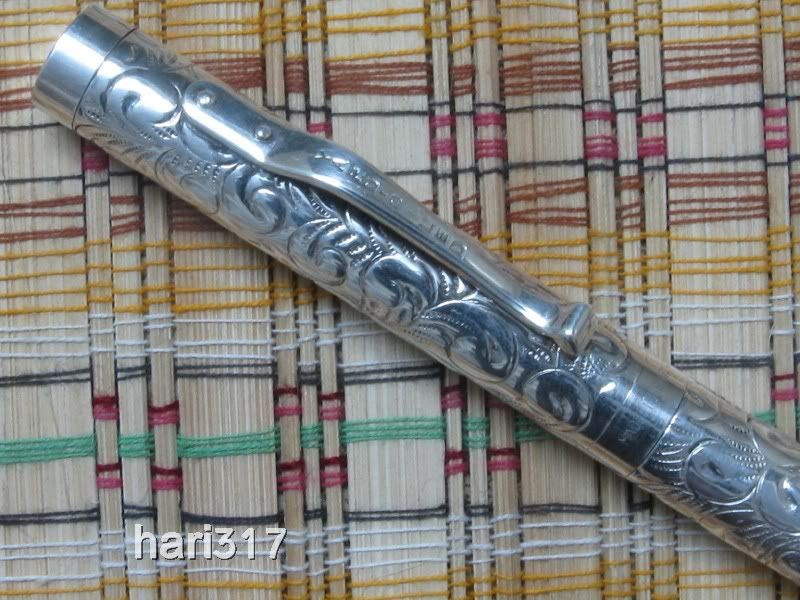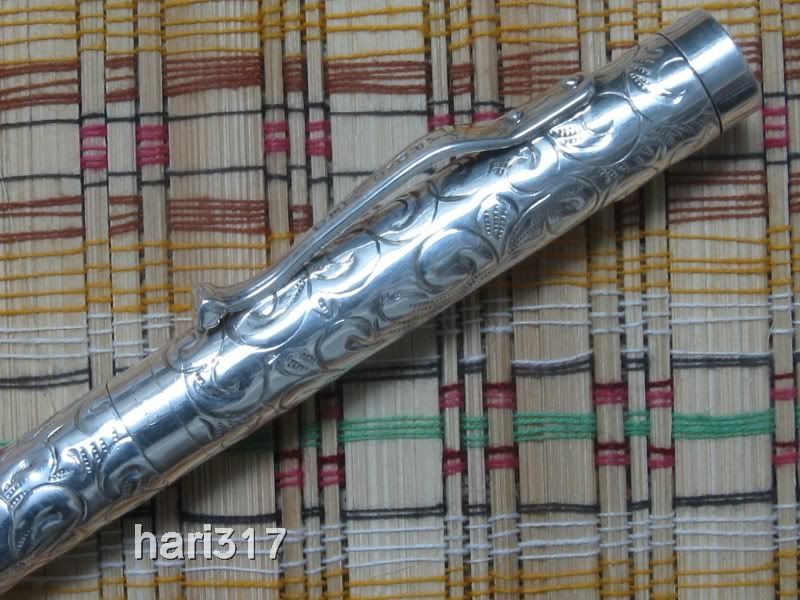 A cleanly struck "Made in England" stamp:
Cap Hallmarks: The Lion Mark indicates Sterling silver, The leopard head indicates that the finished pen was assayed by the
London assay office
.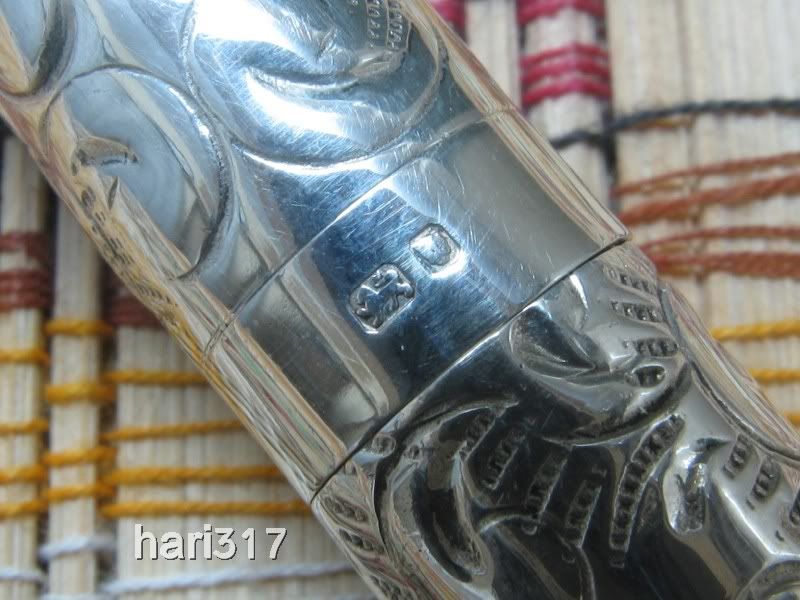 The barrel hallmarks: Maker mark, Sterling Silver, London Assay Office, assayed in 1986 (M). The London assay office does not provide a date letter guide, however post 1975 all assay offices follow an uniform date letter code :
link
, so the Birmingham assay office information is valid in this case.
The pen ends on this pen are sharp and flat, not domed like the modern counterparts: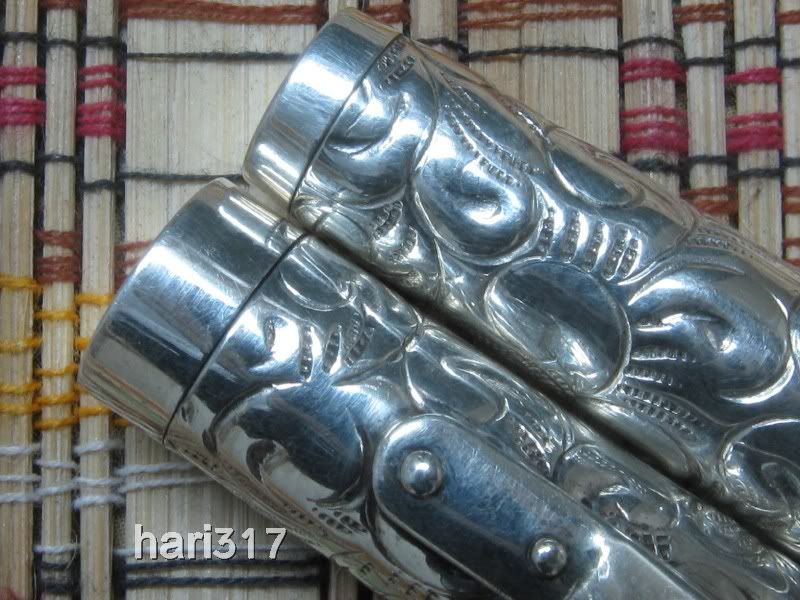 The pen came in a red velvet covered metal snap box with two papers: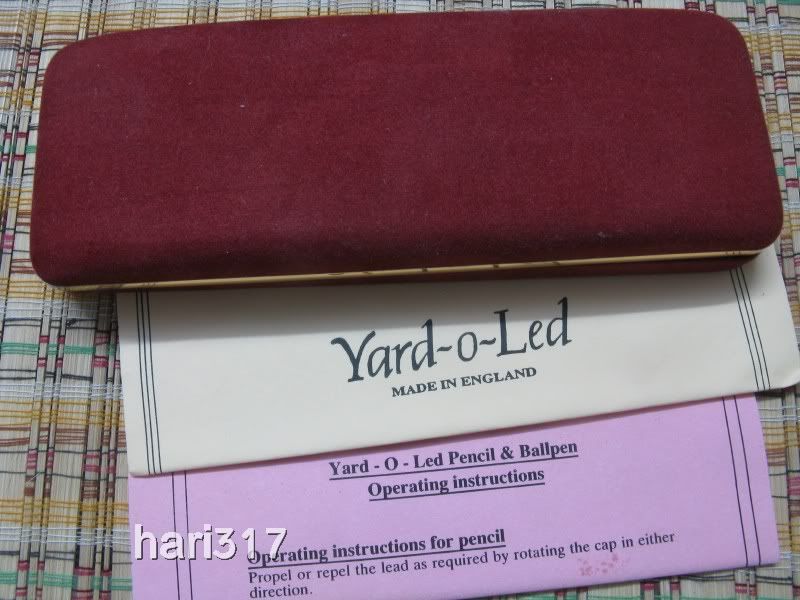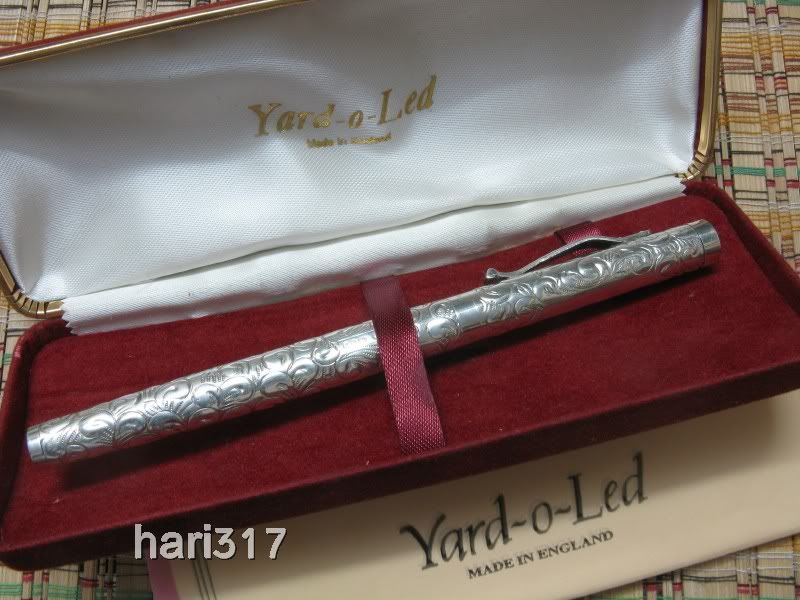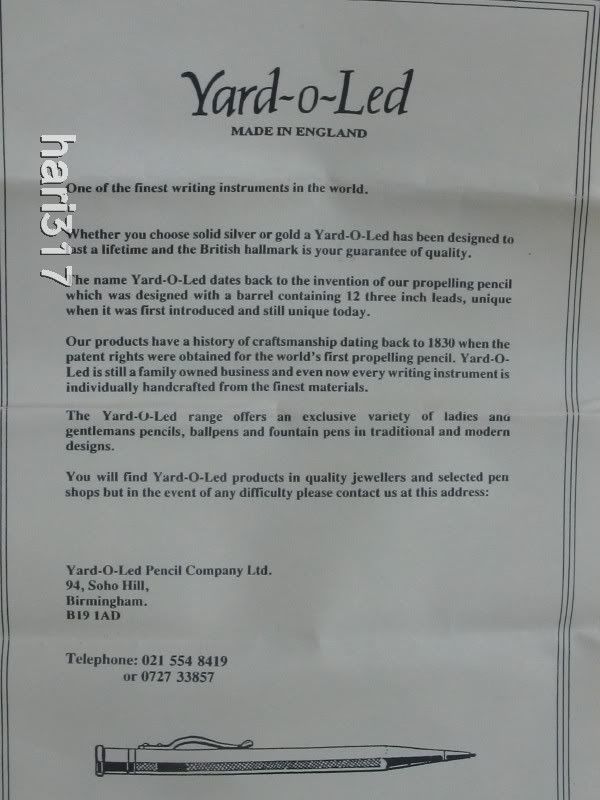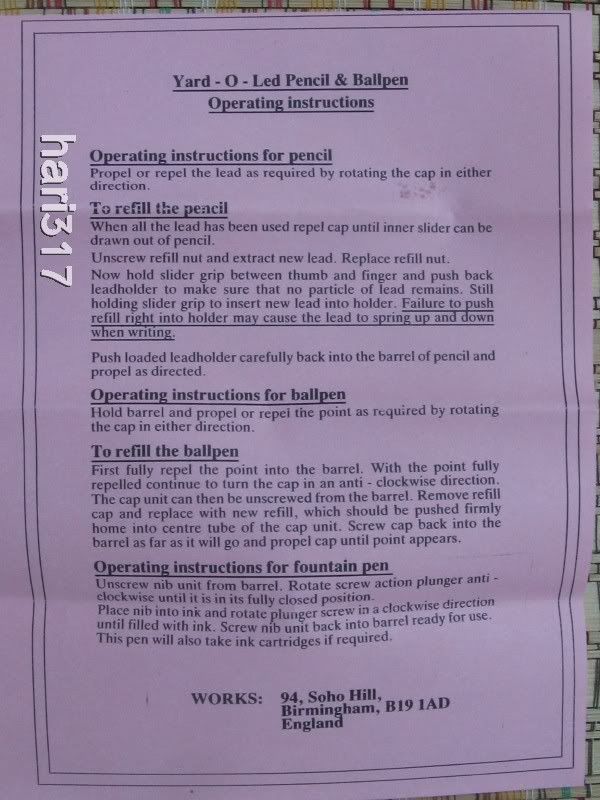 This sticker is placed underneath the box, perhaps the model number of the pen at that time?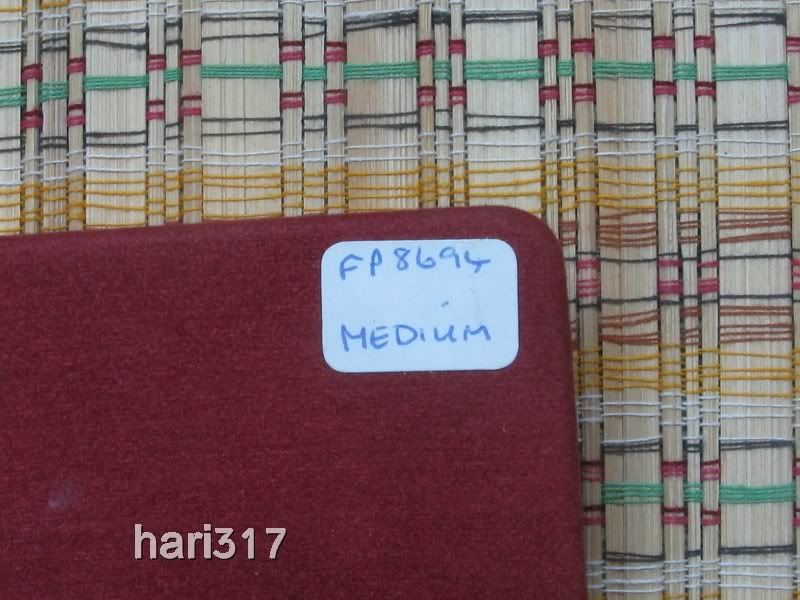 A comparison shot with a 1999 Victorian Grand with a writing sample in the background.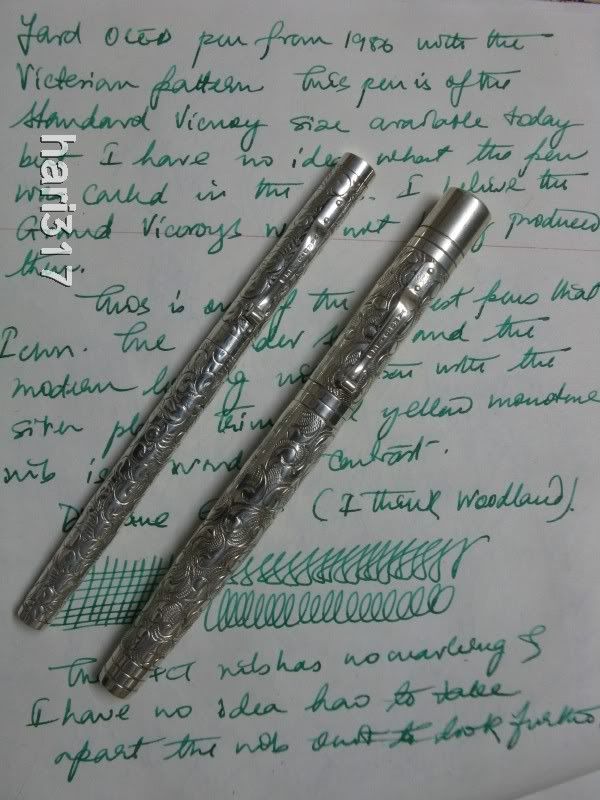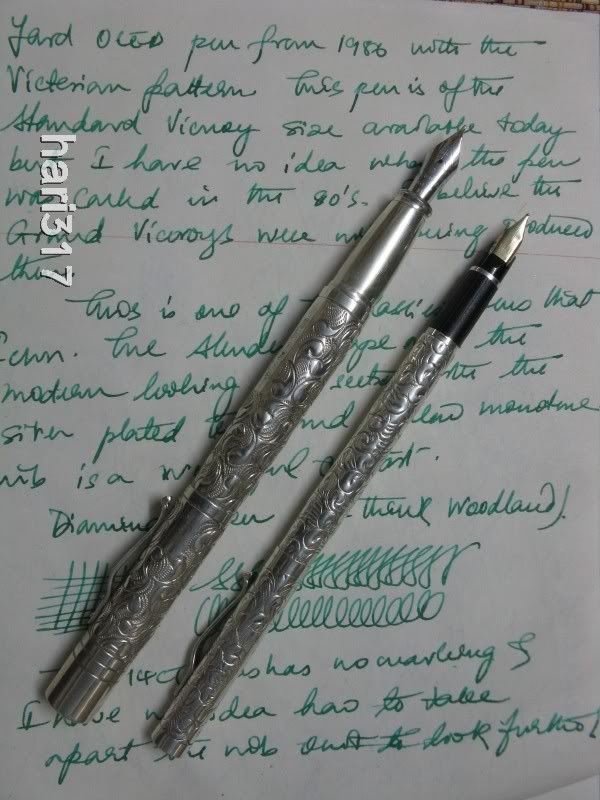 I hope this comparison was useful.
Cheers!
Hari