I was asked to custom make a Samurai pen specifically with a helmet on the cap and sword clip.
The pen will be a modified Edison Mina bub filler. Here is an example of the pen:
http://edisonpenco.smugmug.com/Pens/Mina/14911508_KrdMmS#!i=1174539324&k=9bKRZpw&lb=1&s=A
http://edisonpenco.smugmug.com/Pens/Mina/14911508_KrdMmS#!i=1174537908&k=jN6Lbqc&lb=1&s=A
Then Hakumin Urushi Kobo will do finish the pen in shiro tamenuri urushi which this is an example:
http://www.fountainp...in-edison-mina/
http://www.hakuminur...ventory/st1018/
And I will work on the cap and clip. So this thread is about getting this pen together which between the design and urushi will take some time to do so updates will be intermittent.
I have never done a pen like this so I started out looking over a lot of different samurai helmets and swords. I narrowed it down to something less ornate that I thought would be practical to make and use.
Parts are to be made from wax and then cast in sterling silver.
Here is my first attempt at a helmet: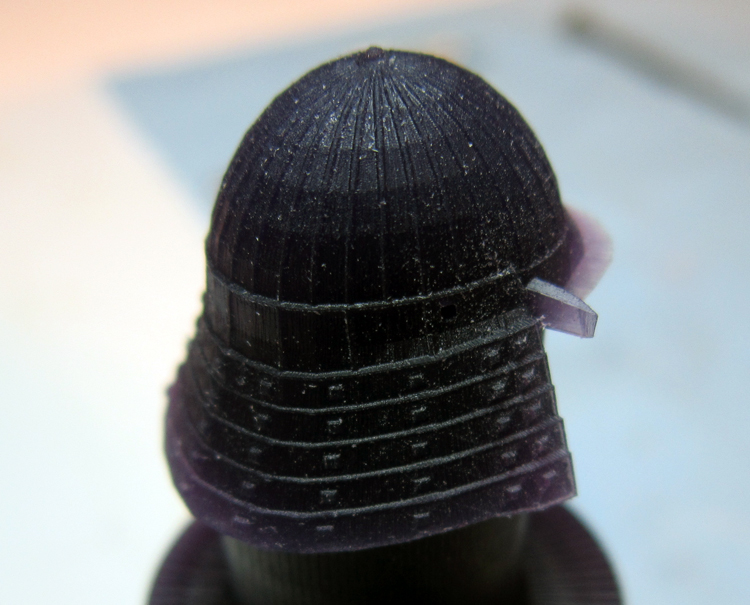 I got a Mina from Brian at Edison to use as a test: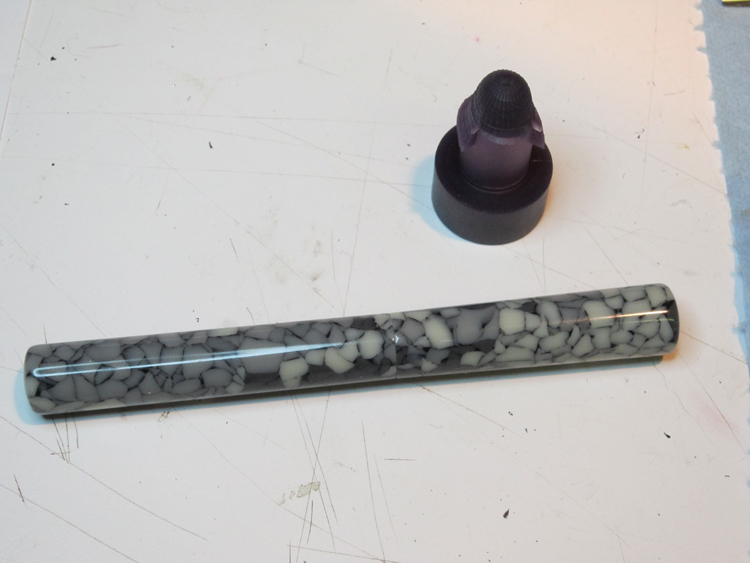 I may or may not add more detail to the helmet... need o see how thing go, but here it eh helmet fit on the cap: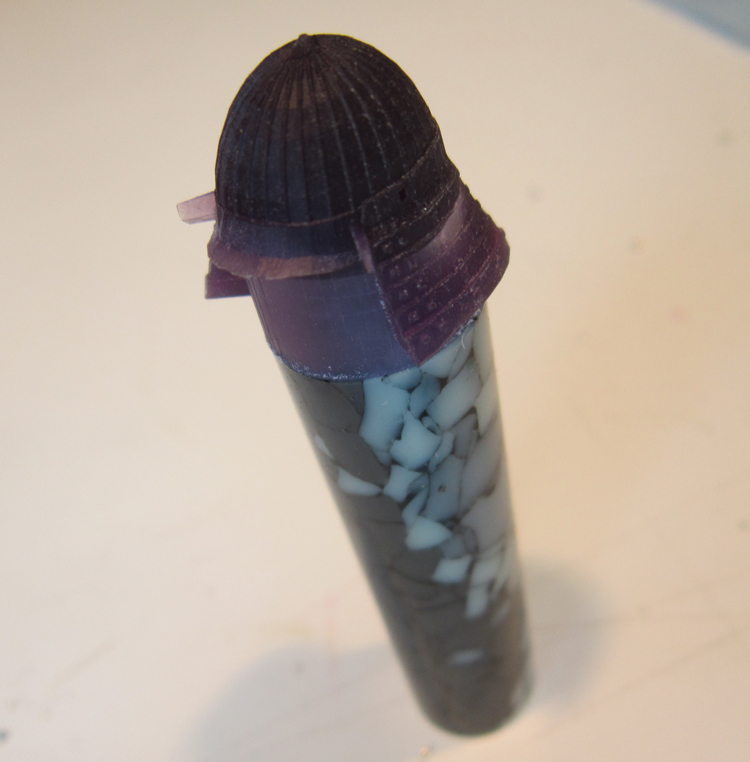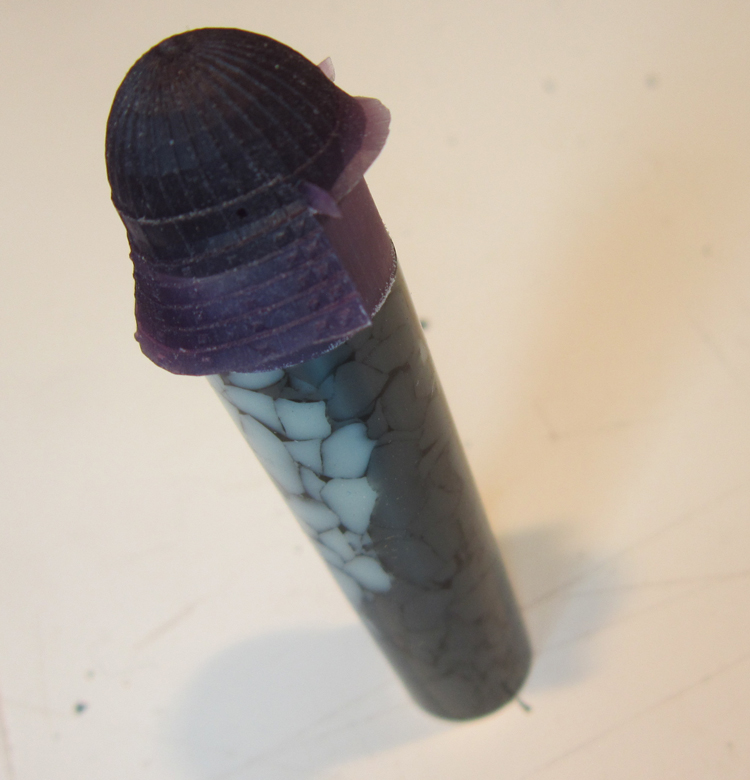 I am thing I may have Ernest from Hakumin Urushi Kobo do a little calligraphy o the cap or I may add a mask... not sure: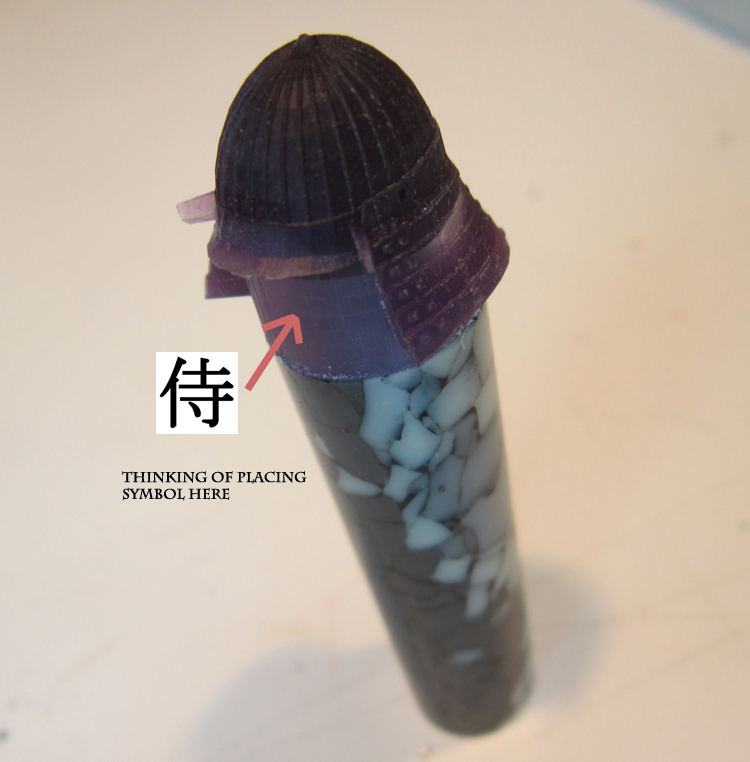 I looked at a couple of swords but I think I have settled on his one although I am not sure about the mounting yet: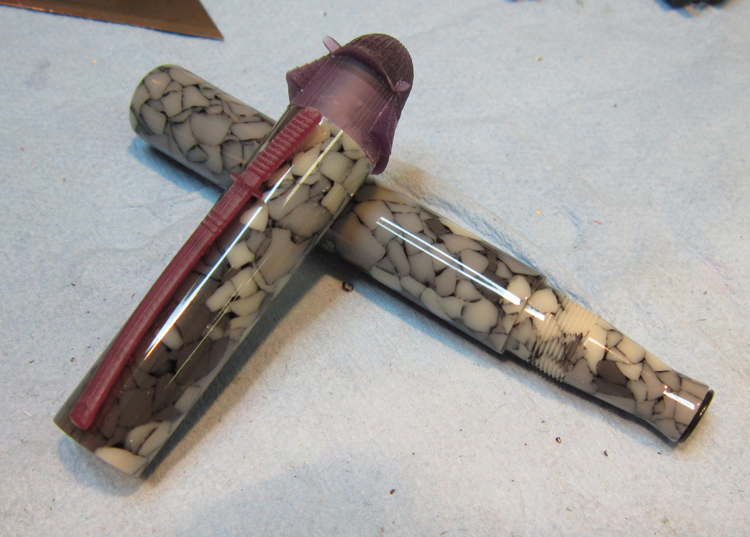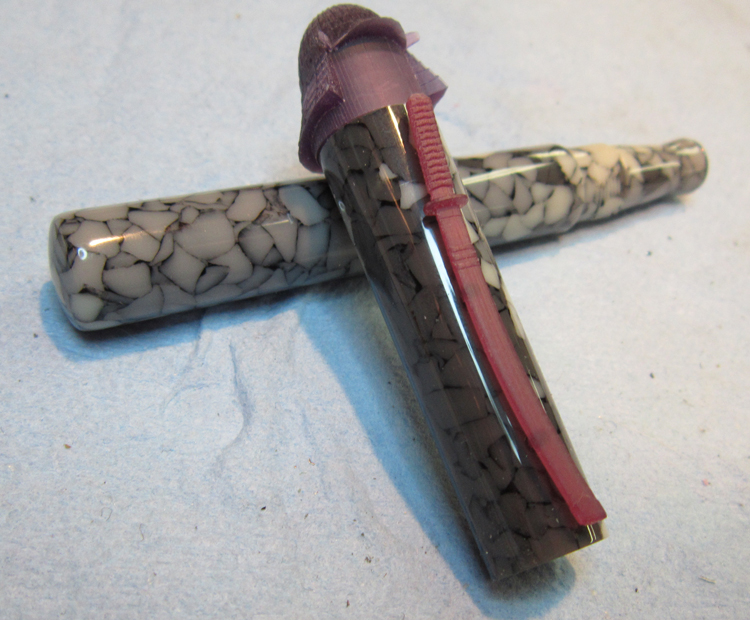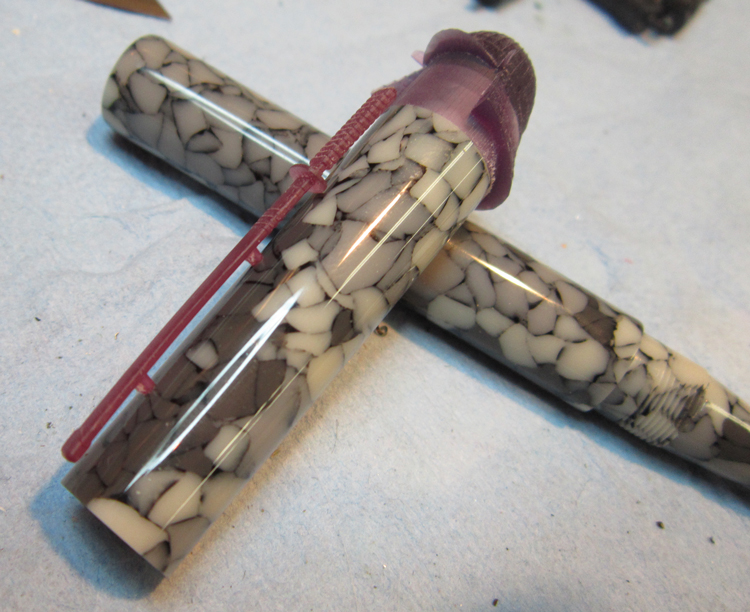 That's all for now...
Edited by dfurlano, 01 October 2012 - 02:09.