Kurt has expressed the desire to "see" the taper in nib slits after my remark that the nib on the logo should have a taper towards the tip.
I did not want to highjack the logo thread so I post it as a new subject.
OK Thomas (I mean Kurt
) here is (1) a Sheaffer from the 50s and (2) a modern Visconti Kaleido. The taper is discussed in
this primer by R. Binder
(scroll down a bit - you will see the schematic). Obviously this taper does not exist in all nibs as it requires an extra operation. I think Richard's discussion is clear. But let's discuss it more here if you prefer.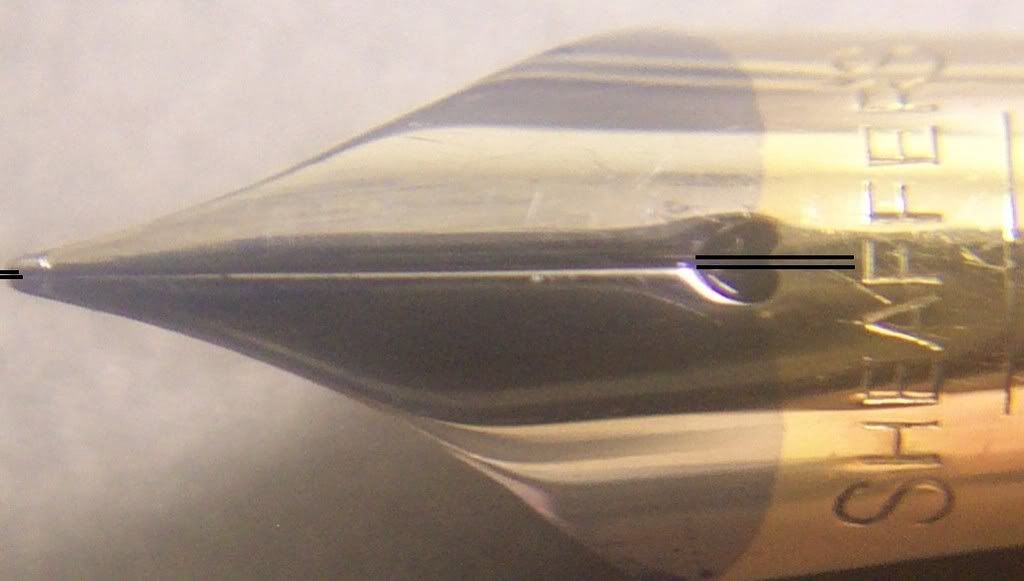 Edited by antoniosz, 21 March 2007 - 03:01.