Pardon my handwriting - I'm working on it - really!
Jinhao 11 (c/c filler) - Noodler's Nikita, Rhodia Dot Pad
A short handwritten review of the Jinhao 11 - a stealth pen! The pen is made of metal with a semi-gloss finish. The section is metal too - but not too slippery. The section is framed by a ring on the nib end and the barrel ring on the other. When capped, the barrel ring is hidden so the pen is all black. The most distinctive design element is THE CAP, which sports a slanted top reminiscent of the Morrison Patriot pens, except this one has the Chinese carriage logo on a textured background (see pic below). The clip is tight but has a good spring to be easily secured to a pocket or pen pouch loop. THE NIB: Like other Chinese pens I have, this nib is a nail. It says "Jinhao 18kGP" and writes a F-M line with no clear line variation. It is smooth though - the tines were aligned and I haven't felt the need to hit the micromesh or buff stick. When I first inked it, I did need to floss it to get it going, but no problems with the flow now. The nib is also capable of writing upside down.
I got this pen for $0.96 and $8.98 shipping from "epochmakingshop" on eBay and got it delivered in ten days. Very pleased so far!
Thanks,
StephY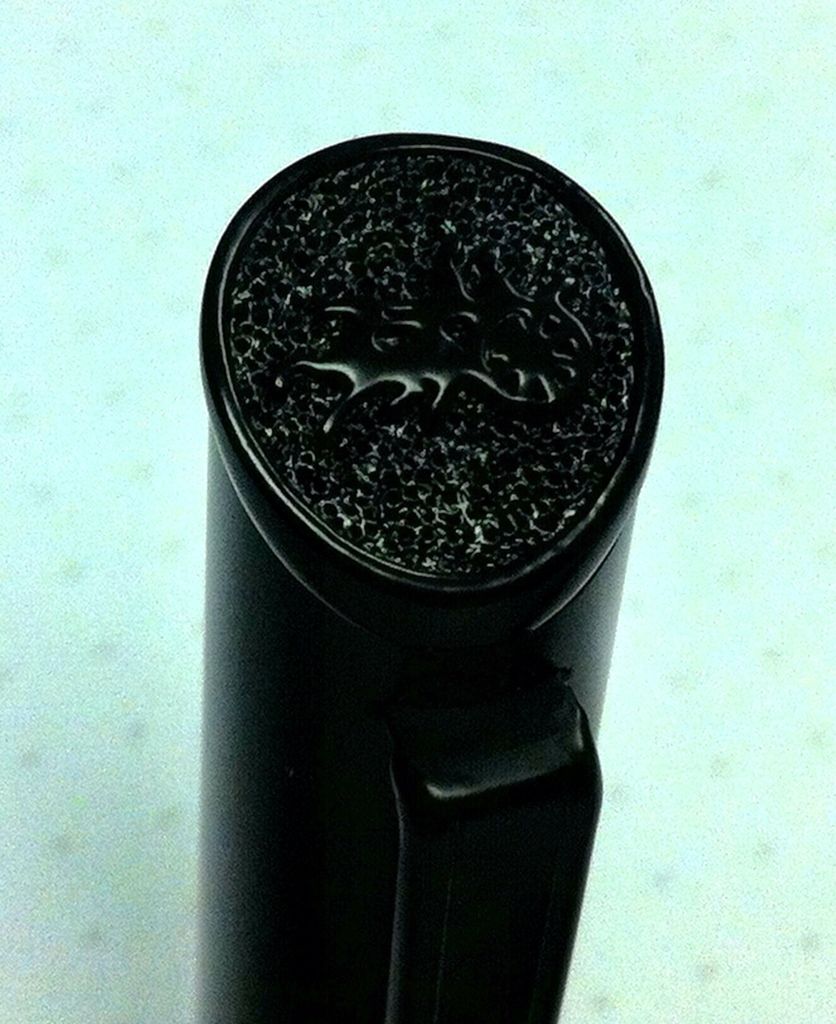 Edited to fix photos
Edited by StephY, 19 September 2012 - 02:12.