Today I picked up 4 of the 5 exclusive inks from Noodler's made for Dromgoole's. Not bad colors at all! The inks are as follows:
Texas Pecan
Texas Live Oak
Texas Blue Bonnet
The Alamo's Twilight
Texas Black Bat
To sample the inks, I used a cheapie Sheaffer with a M calligraphy nib. First time I've used it too.
Let me know what y'all think: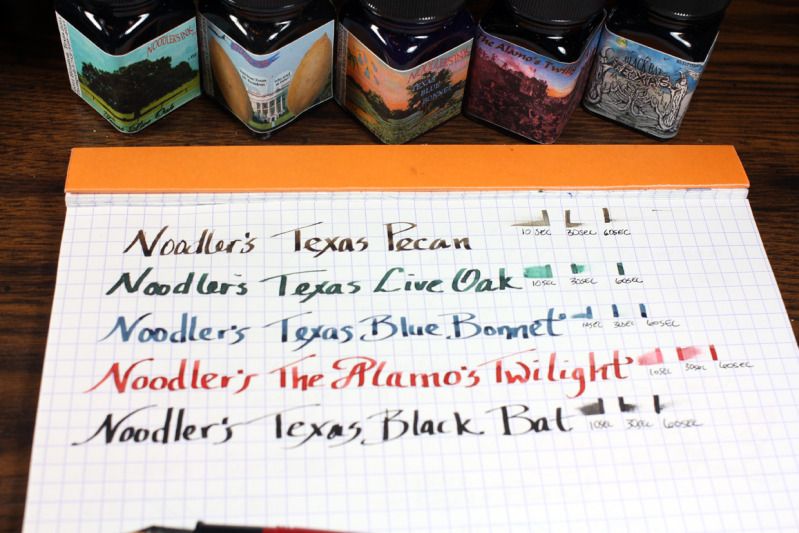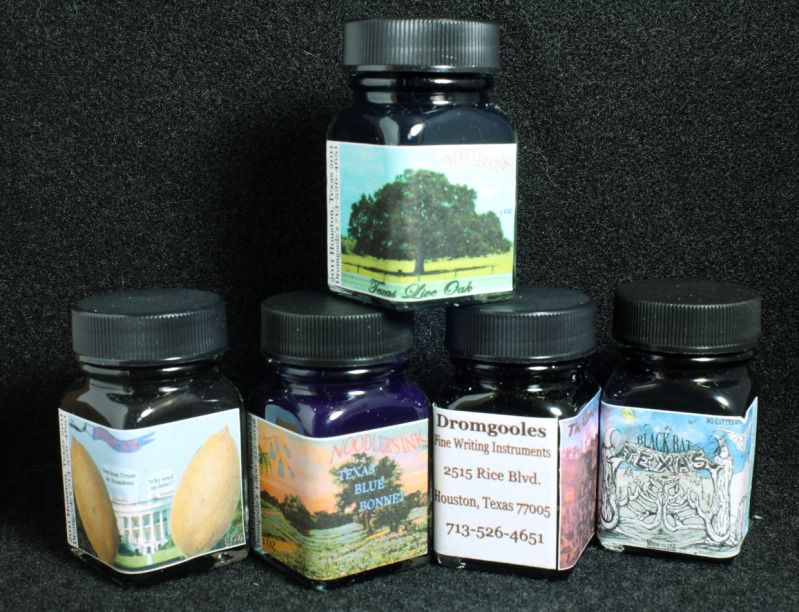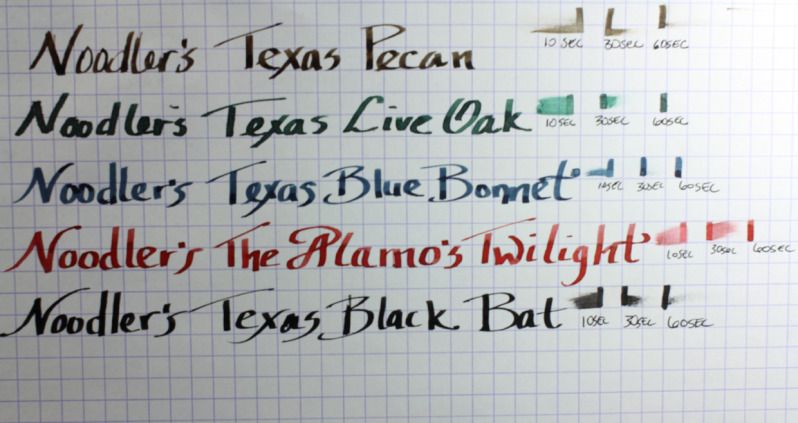 Nino