About two weeks back, I placed an impulse bid on a used Lamy2000 set listed on ebay by one of the reputed sellers. It was an impulse bid really with only a couple of seconds for the auction to end. I thought I had overpaid, I could have bought a new Lamy2000 FP for the price I paid, but I was getting the BP also and I wanted to try the BP. Anyway, the set arrived in a week from Germany. To my surprise, the set was an early Lamy 2000 set, both the FP and BP. I used this excellent thread and post to determine the age of the set:
link
. This is another excellnt blog entry on the Lamy2000 variants:
link
The old set:

FP and BP: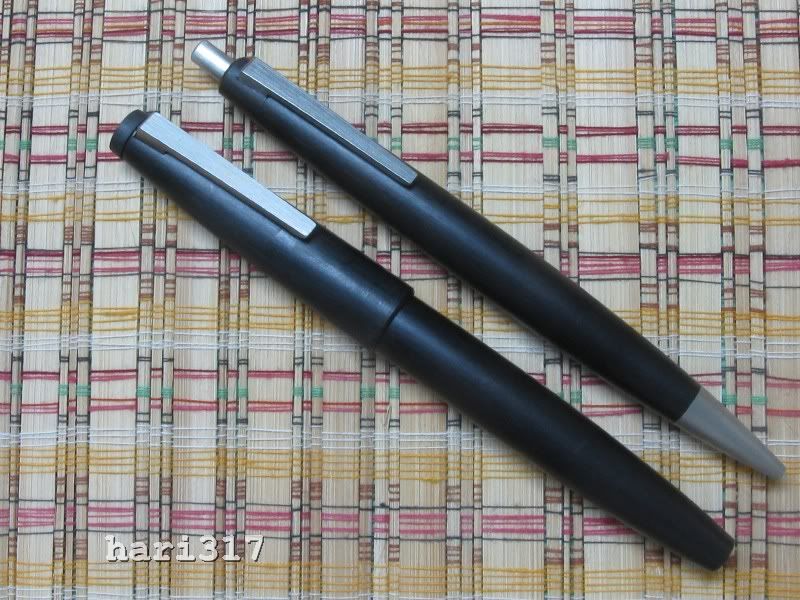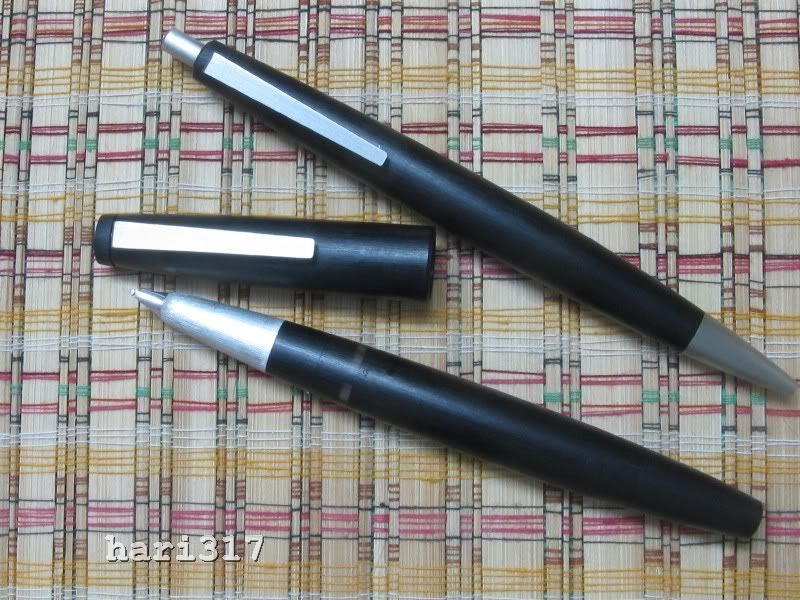 The clips, note the ball insert to form the clip's gripping tab on both the pens: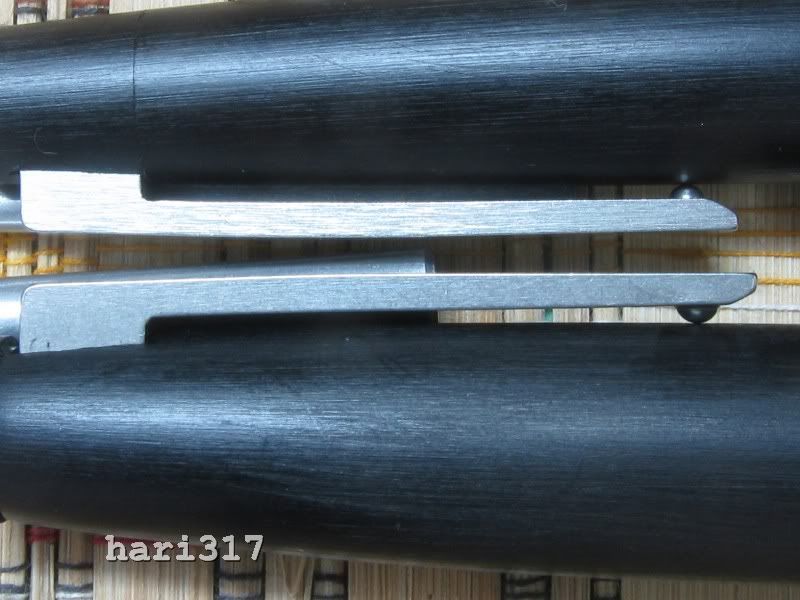 Heat Stamping on the BP Barrel: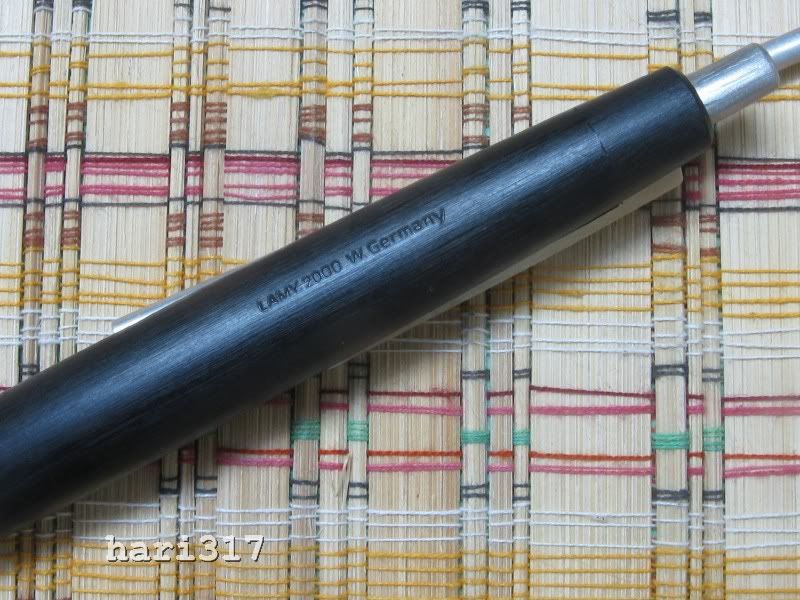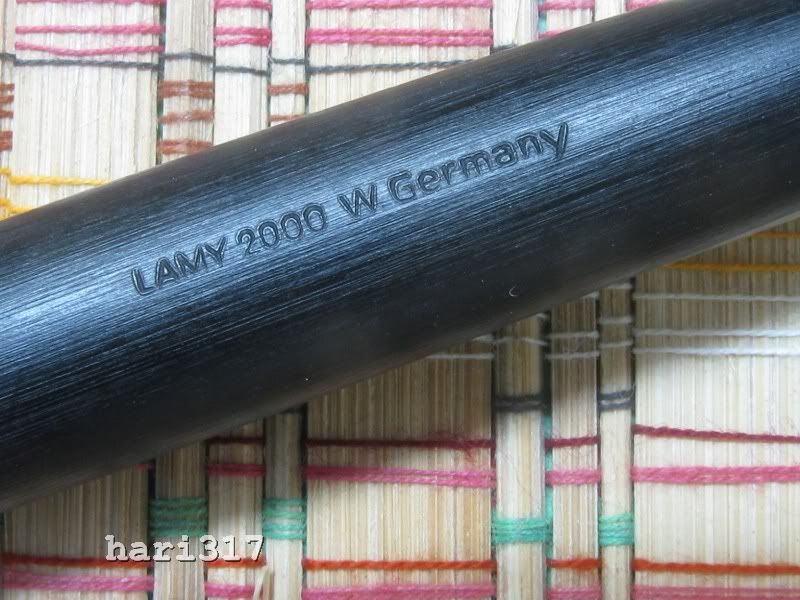 Stamping on the FP cap: Lamy2000 W. Germany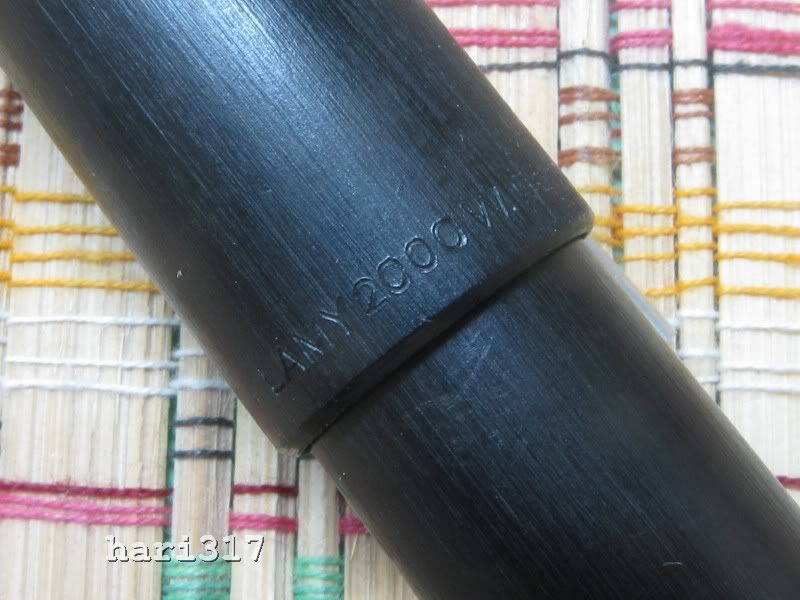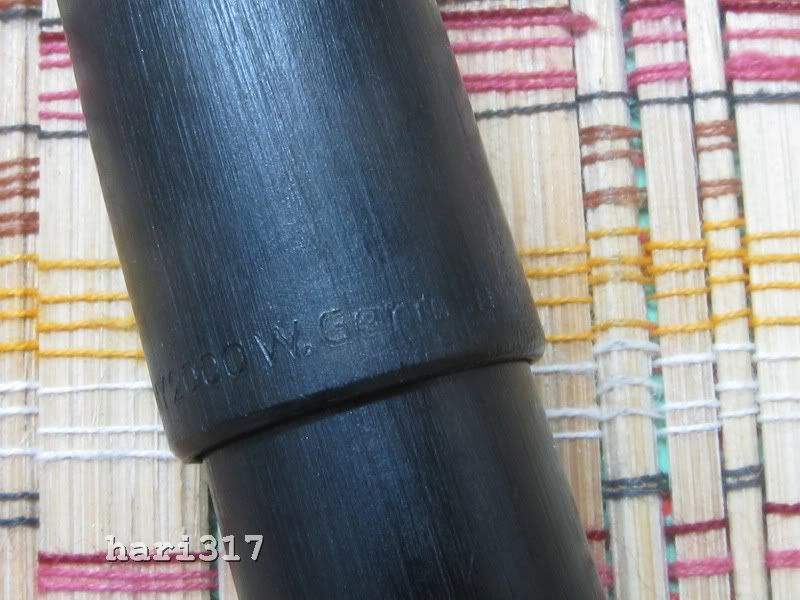 The wonderful OB nib, 18Kt: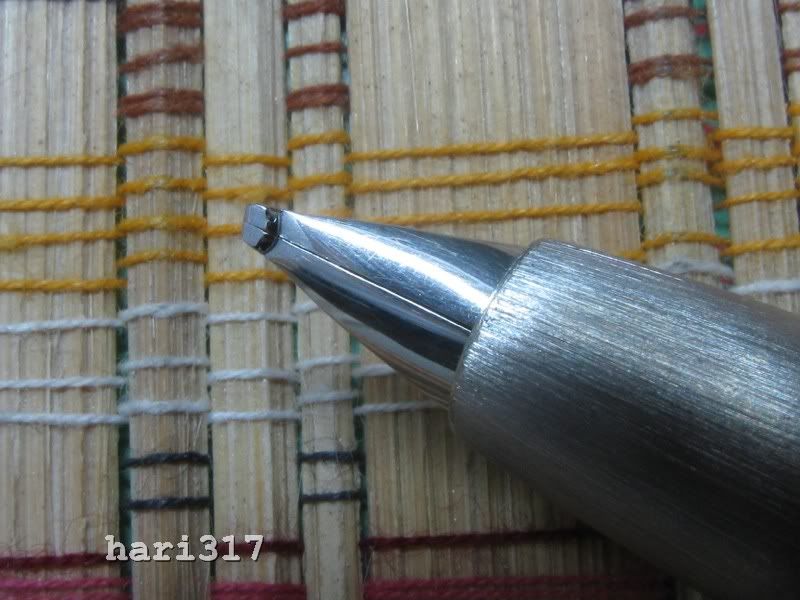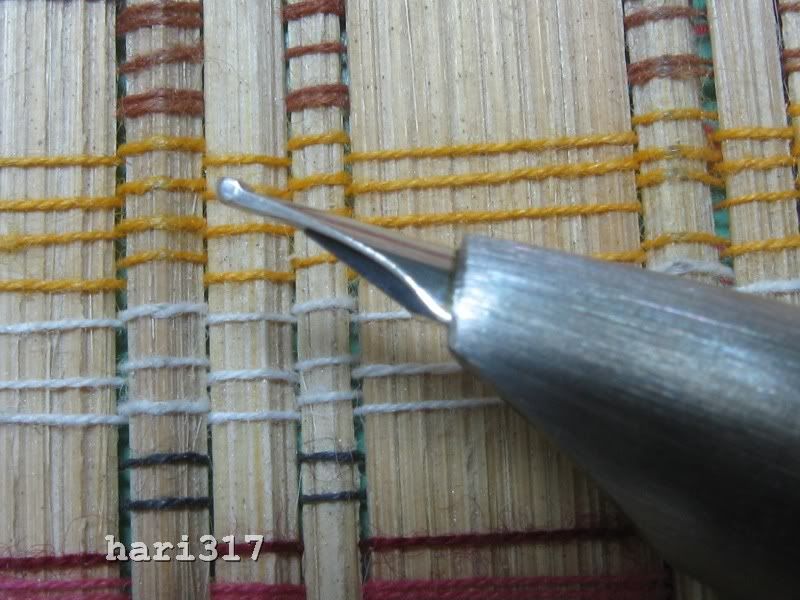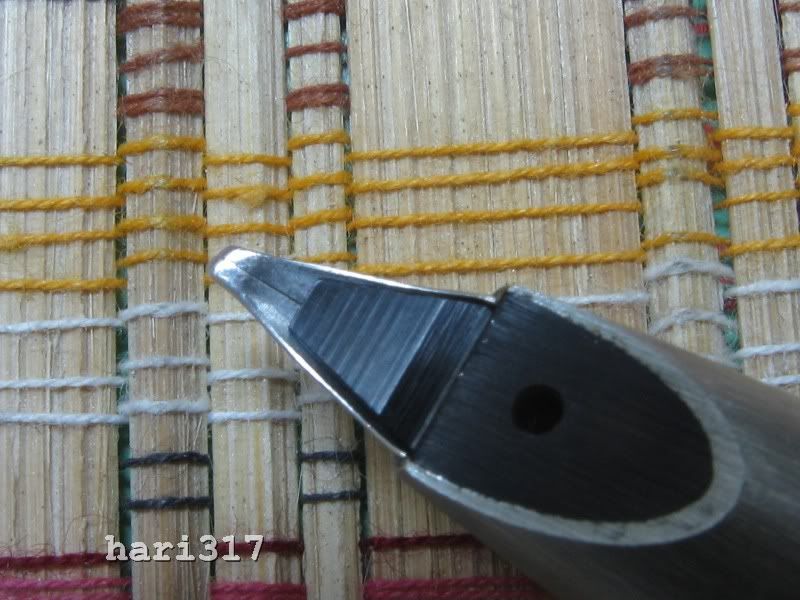 Nib Grade OB stamped on the section: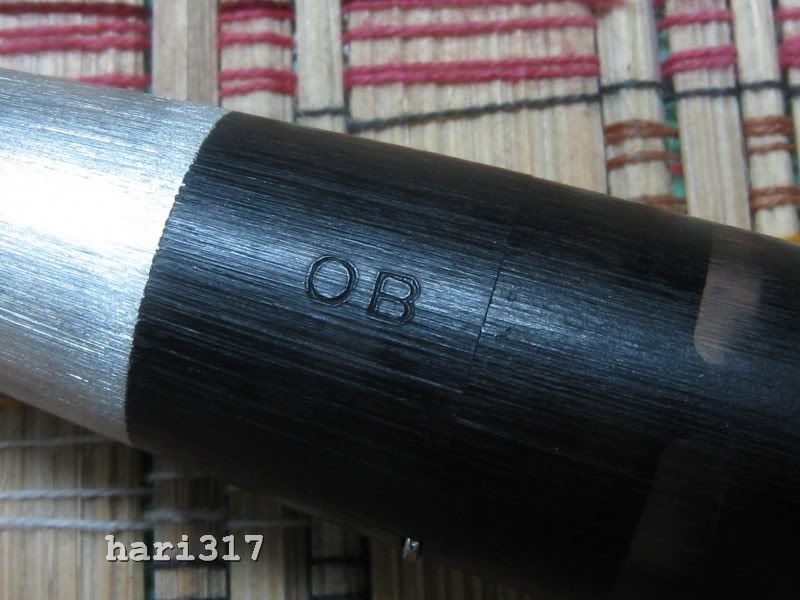 The Lamy logo L on the knob end: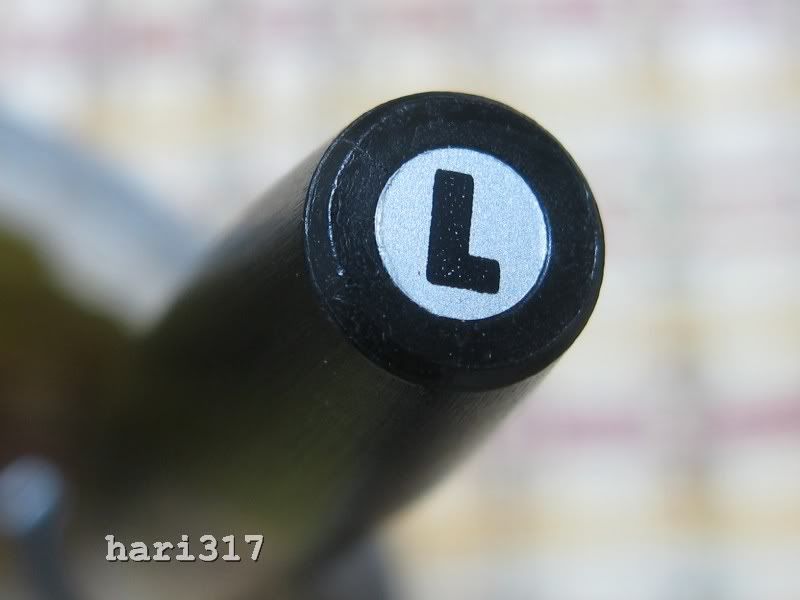 Comparing the older L2k to my other L2k that I bought new in 2004, F nib: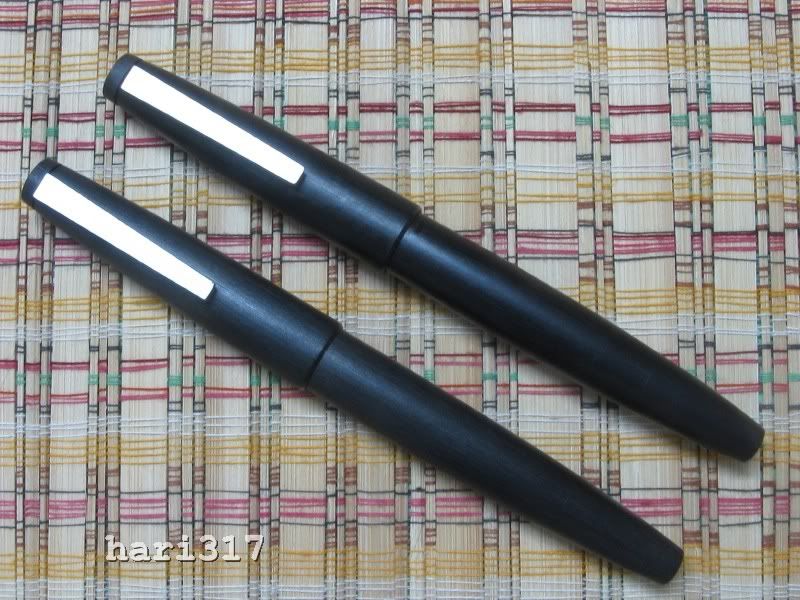 Clips: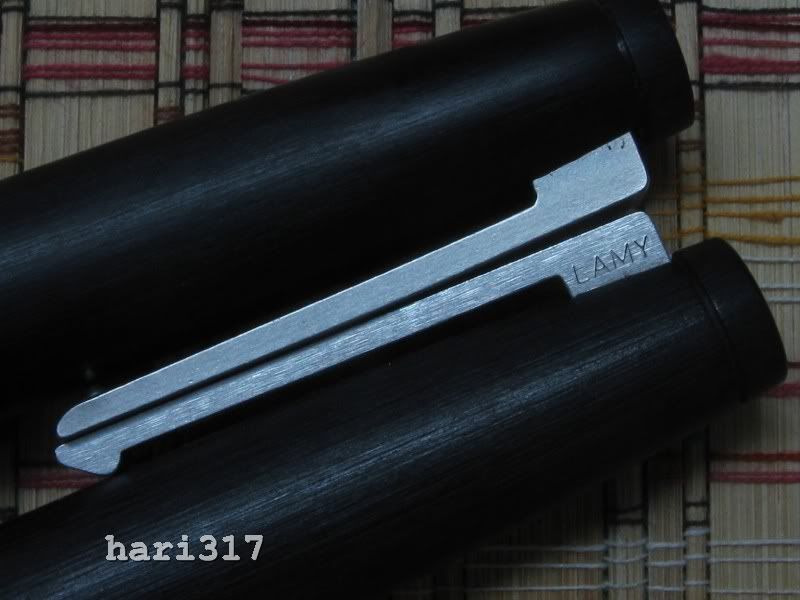 Knob ends:
Nib sections: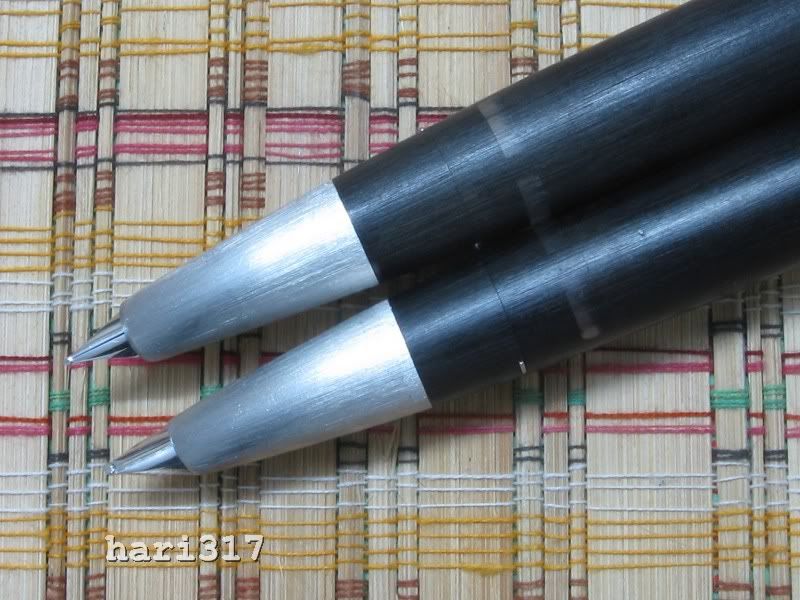 Ink view window, newer one on the left: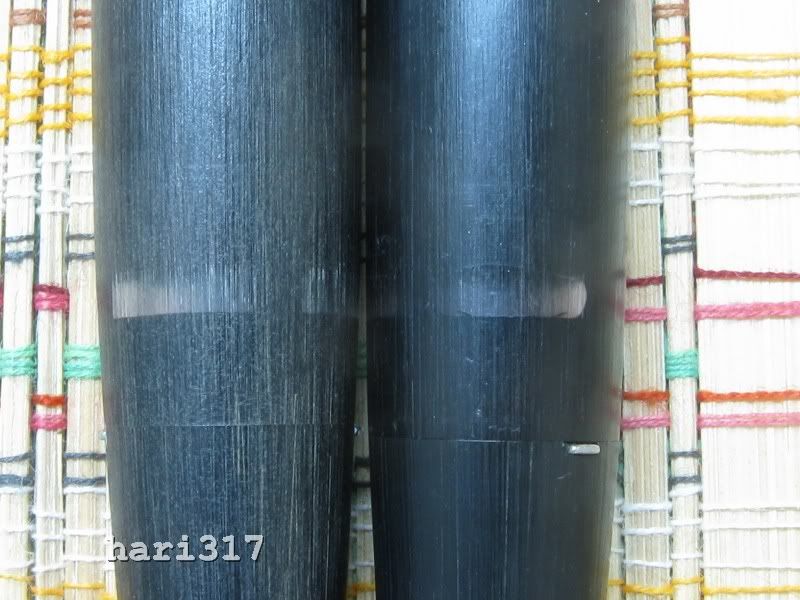 The dried M16 refill found on the BP, a new M16 fitted the pen perfectly!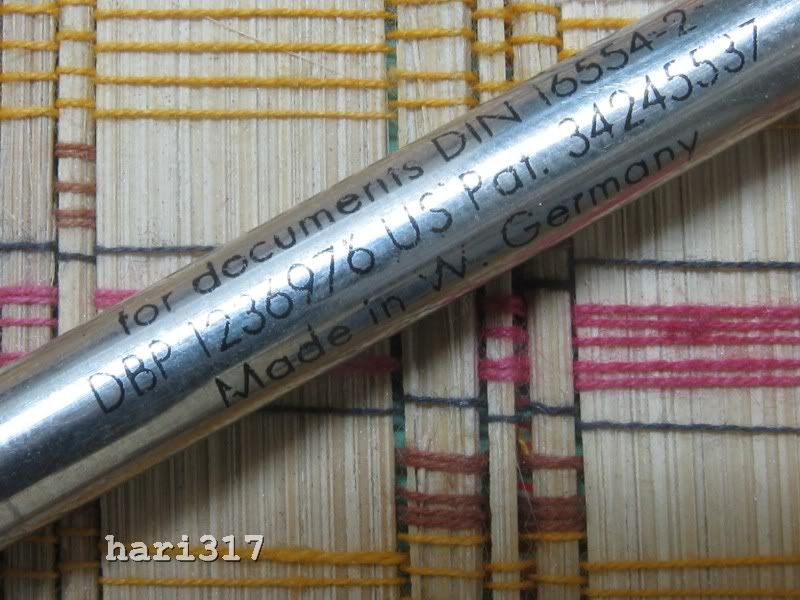 Some pictures of the entrails in the older pen:

Notice the proprietary folded rubber seal on the lip of the barrel threads, a similar seal is found on the MB 72/74 etc... Newer ones have an O-ring. Rubber seal on the piston, and the transparent anti rotation guide, it is black opaque on the newer ones.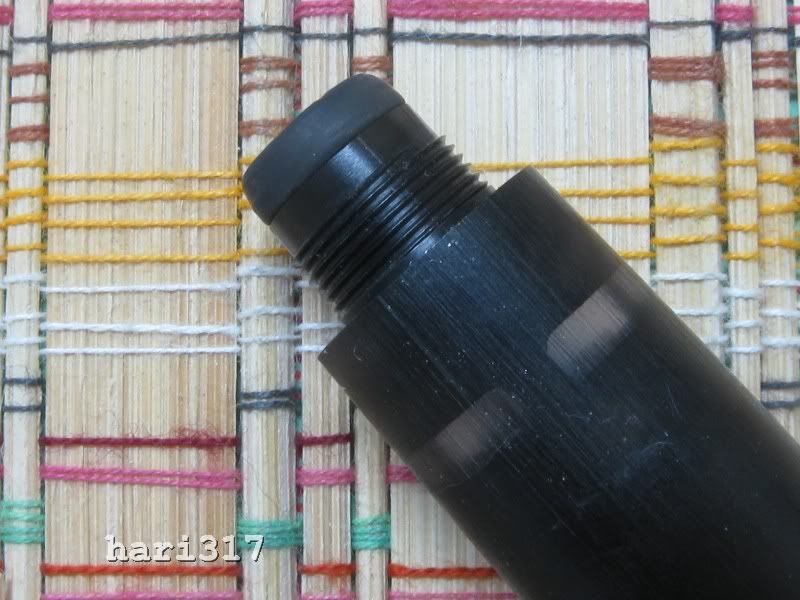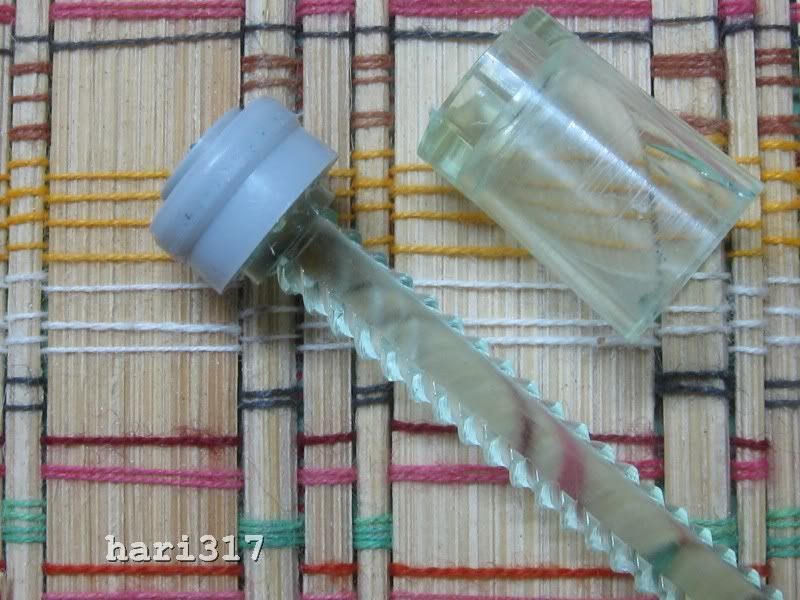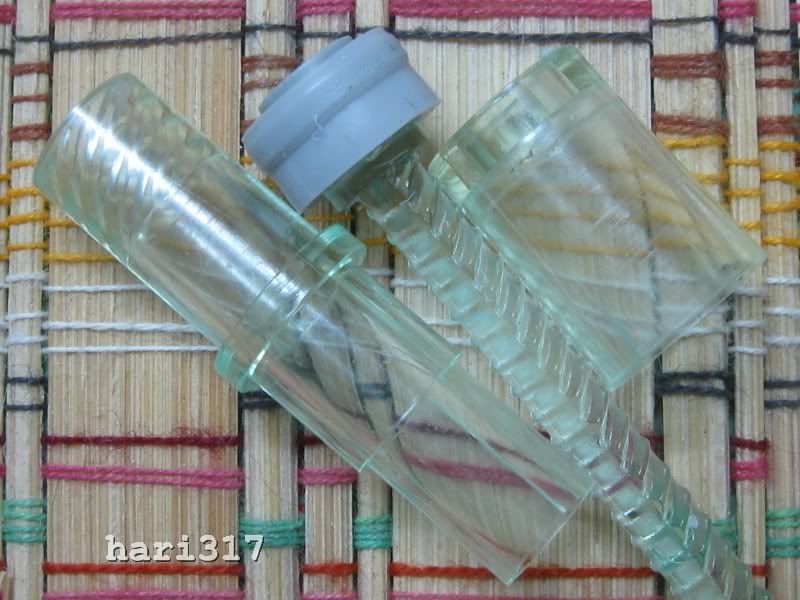 The piston was slightly stiff, expected from a very old pen like this. Disassembly was straight forward and the piston is very smooth now. Did a disassembly and some cleaning of the forepart(did not take pictures) and the pen writes like a champ. The flow regulator on the feed is green in color!
I have been using the set for the last one week. I usually have a tough time using a left Oblique nib, but somehow this nib is superb to use and the pen makes a wonderful line with some line variation.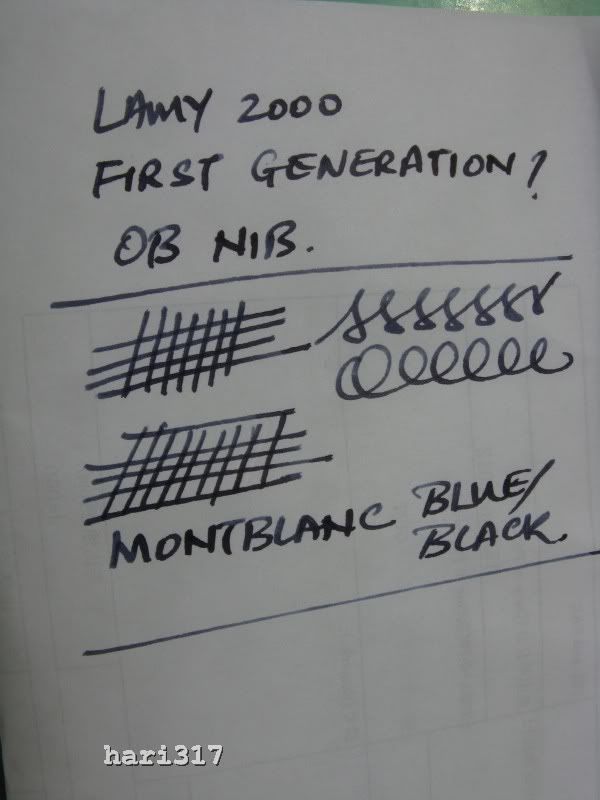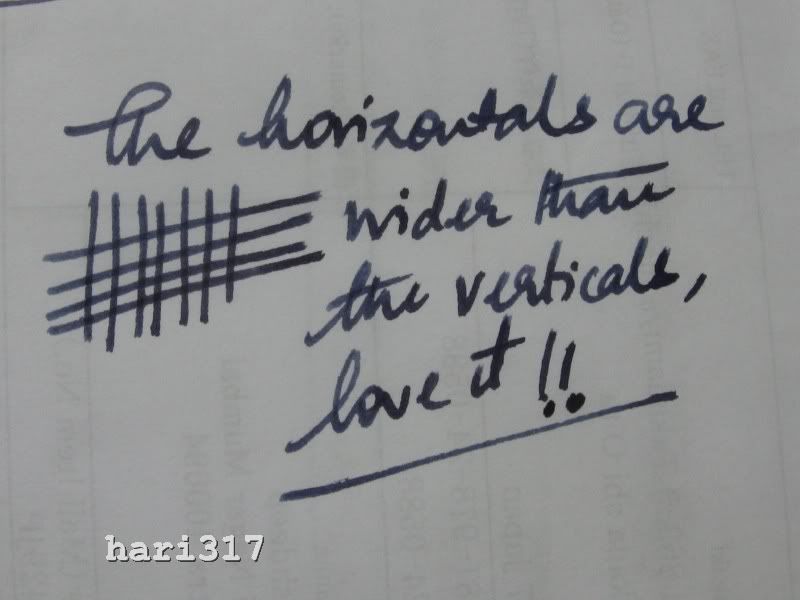 Cheers!
Hari
Edited by hari317, 23 July 2012 - 18:59.