The Abids branch of the Deccan pen stores in Hyderabad, India is a must visit for me, whenever I get the chance to visit the city. The Aurelius pen was introduced a few months back and my good friend Jai, known on FPN as Shrujaya, had obtained one of the first examples. He did an excellent job of documenting the pen already in his
review
. I wanted to see the pen for myself before I bought one and the chance presented itself this past saturday, when I was in Hyderabad for a few days for an important family function. I had kept the Saturday afternoon aside for meeting Jai and for the customary visit to Deccan. I met up with Jai at his home, he showed me his latest pen finds and the Aurelius and then we proceeded to Deccan Abids. On the way, I had the idea to divert the car through RP Road so that we could meet our friend Zubair at the RP Road Branch of Deccan as well, just to say hello to him. Zubair was somewhat surpised to see us, but he had seen Jai coming and as if by magic kept the one pen ready that Jai had custom ordered for his colleague. We chatted for a while and then proceeded towards the Abids store.
We were greeted by Mr. Wasim on arrival. I was visiting them after a long gap of nearly half a year and we got chatting, they asked to see the Nakaya that I was carrying in my shirt pocket, it was very much appreciated by them, esp. its nib. then they asked if I had seen the Aurelius yet? I said yes, but I wanted to see it again. They had only a few available I selected a few pieces to purchase for myself and for some FPN friends. I also bought several other pens which I will document seperately, later.
Now onto the Aurelius which is also referrred to as the Author.
The pen has simple looks, is highly polished and the sole trim on the pen is the nice Gold Plated Clip. The pen is hand turned from translucent Acrylic.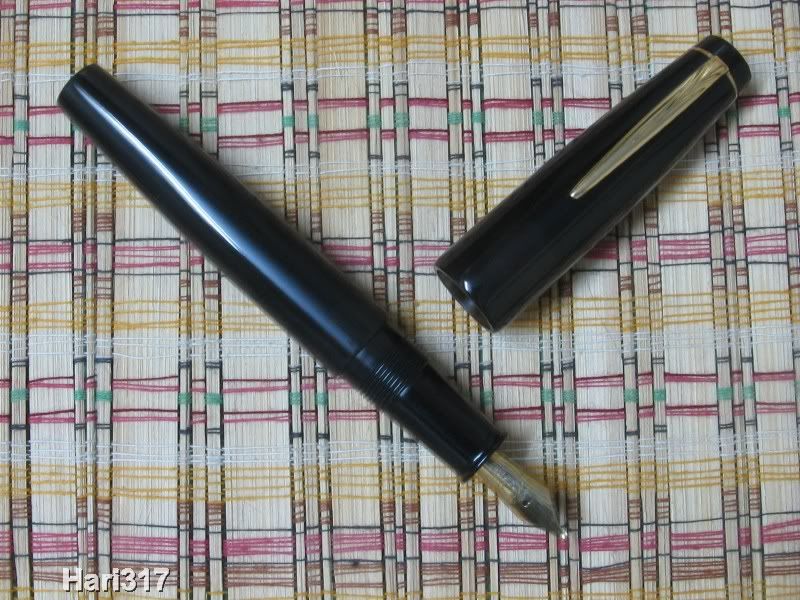 Squeeze filler:
Deccan has got these custom nibs made from the foremost Indian nib manufacturer with their Stylised D logo:
HR Feed: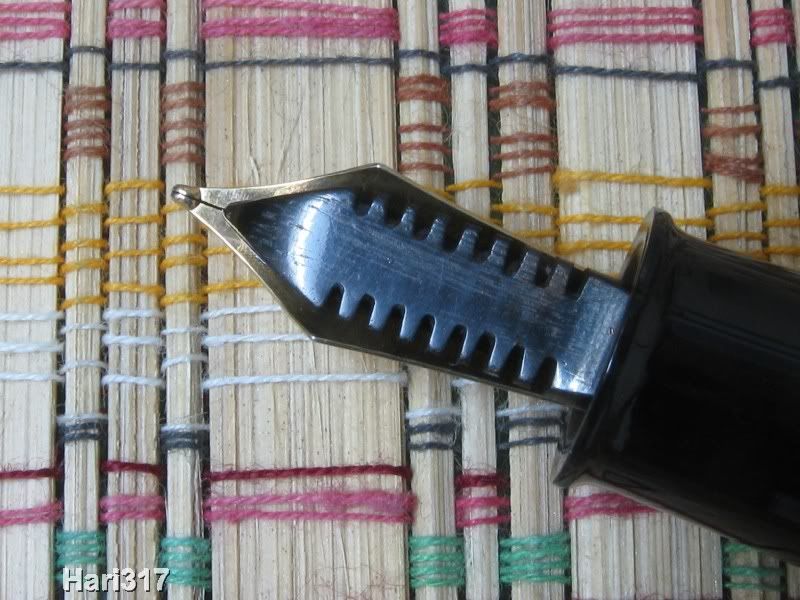 The hand engraved Deccan Logo on the cap top:
Translucence of the material: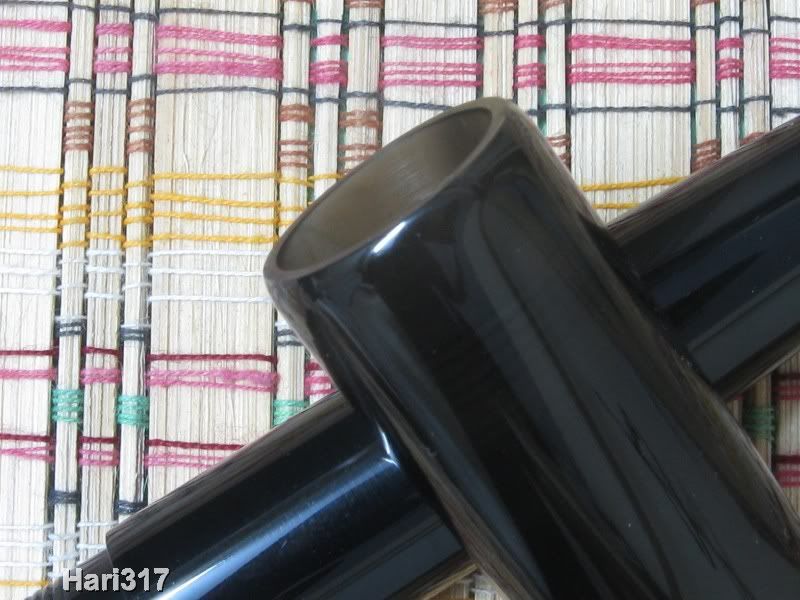 Comparison with a similar sized Nakaya Celluloid:
A writing sample of the pen filled with Camel Royal Blue Ink:
The Black lines are made by the Nakaya B, the Blue by the Aurelius:
IMO, the Aurelius is one of the best pens to have come out of the house of Deccan in a long time. They have been facing material problems for a long time and were unable to offer the highly polished Ebonite pens that they were known for and instead chose to give a brushed finish so that surface material imperfections could be camouflaged. They have now changed track and started experimenting with Acrylic, which is easily available and inexpensive in India. I think they have achieved something essentially
Deccan
with the Aurelius. It is not the typical oversized pen, it can be easily carried in the pocket, a writer's pen.
Cheers!
Hari