Allow me to cut to the chase. I love this ink. It's beautiful, well behaved, and it is, for my purposes of using colored inks almost exclusively with flex nibs, a gorgeous shading ink.
But here's the thing, great ink or not, there is an almost exact (and I mean
just-a-tad-bit-far-removed
almost) doppelgänger: Noodler's Navajo Turquoise. On a per-milliliter basis, Navajo Turquoise is half the price.
So, knowing that, here's the review.
A beautiful shader.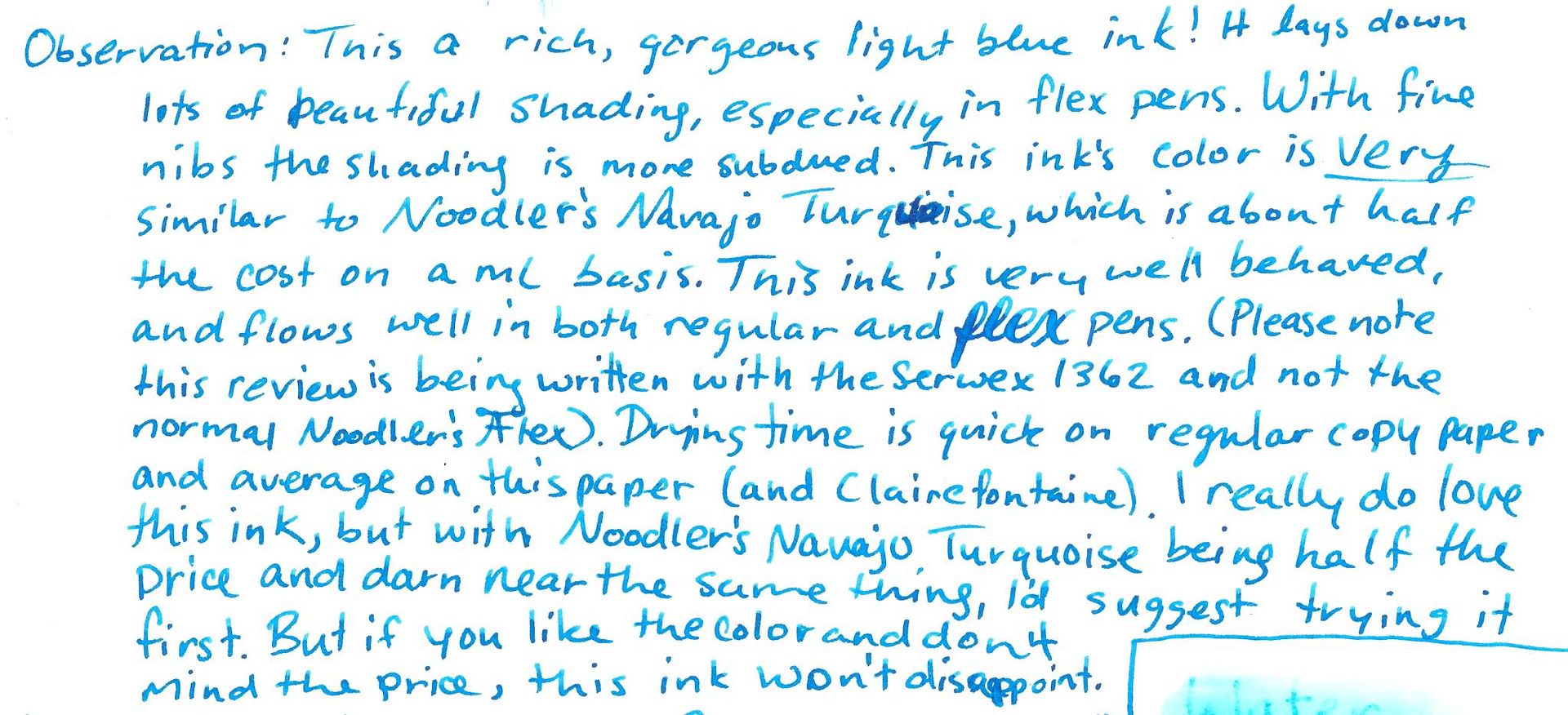 If you don't mind spending a premium, I highly recommend it.