This is a review of the Pilot Vanishing Point Extra Fine Nib. This nib was release in the United States sometime in April of 2012. I am not going to review the entire Pilot Vanishing Point, only the Extra Fine Nib - anyway it is all about the nib in the end.
The Nib has an amazingly small tip. It produces the thinnest line I have ever used. For such a fine line, I have no other reference to compare it so this would be the new standard of an extra fine for me.
To use this nib, a light hand would be necessary, I suppose. I write with a very light touch and the nib is smooth as expected from Pilot, so no surprise there. When using this nib, I seem to write my characters a lot smaller than I would normally write.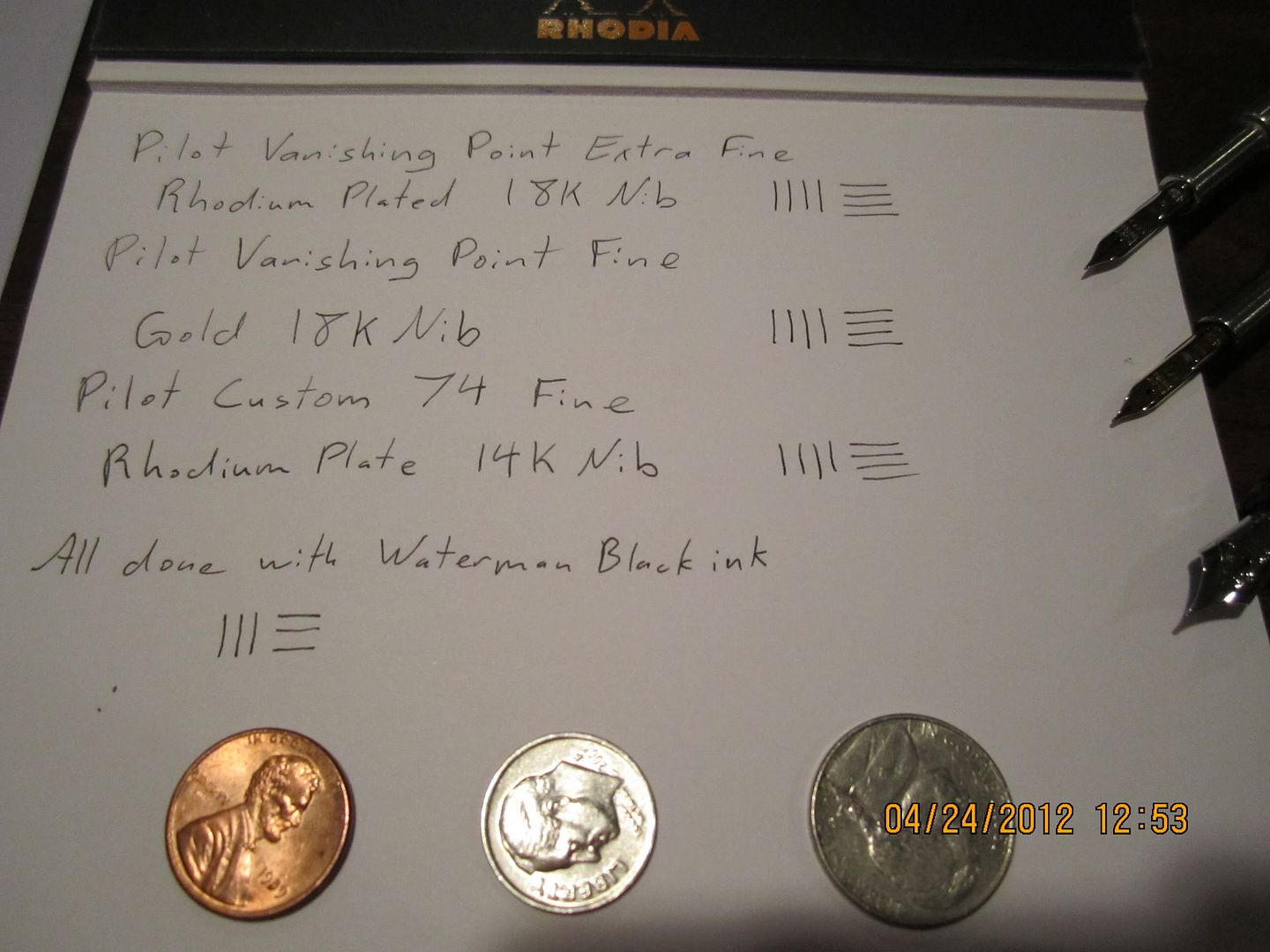 Edited by Oranges and Apples, 26 April 2012 - 20:25.