Hello, I have been wanting a Nakaya for some time now, but the price of my two Danitrio's got in the way, until yesterday when this Nakaya came up for sale on FPN and I felt I could not pass it up. My wifey is not reading this is she???? Anyway between the price that it was offered for, the next day shipping and the style of the Fountain Pen beat me up too bad, so I pulled the trigger and bought it. Now here is my Review of it and I hope you like it, so here goes!
Appearance & Design (10-10)
The word Decapod indicates the shape. This name means ten feet or ten facets. The cigar means without clip.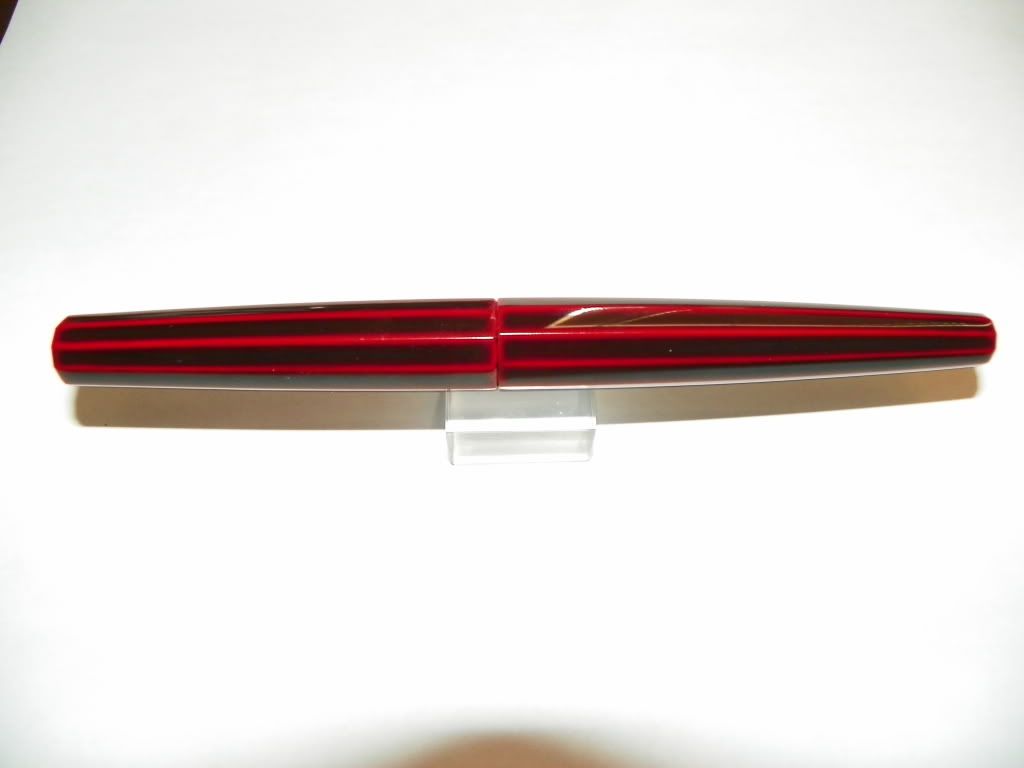 I am almost confused when it comes to this appearance & Design, because I could just sit here and stare at this pen and I just don't know what to think about it as it is just so stunning!The finish is glossy and shinny all at once, with the combination of the two color's jumping out at you. It makes me all "giddy" inside just to look at it, as if I am waiting for it to do something. The Urushi application appears to glow from within. The darker outer color "pulls back" from the edges leaving an impression of inner light. This occurs on every edge of this pen, so the faceted models exhibit many opportunities for this effect. The Urushi lacquer acts something like a ceramic glazze, emphasizing the form.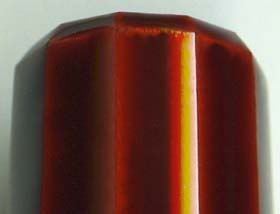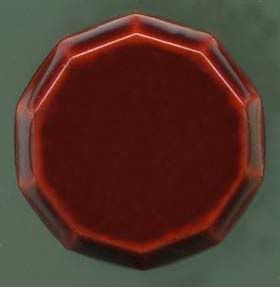 Construction & Quality (10-10)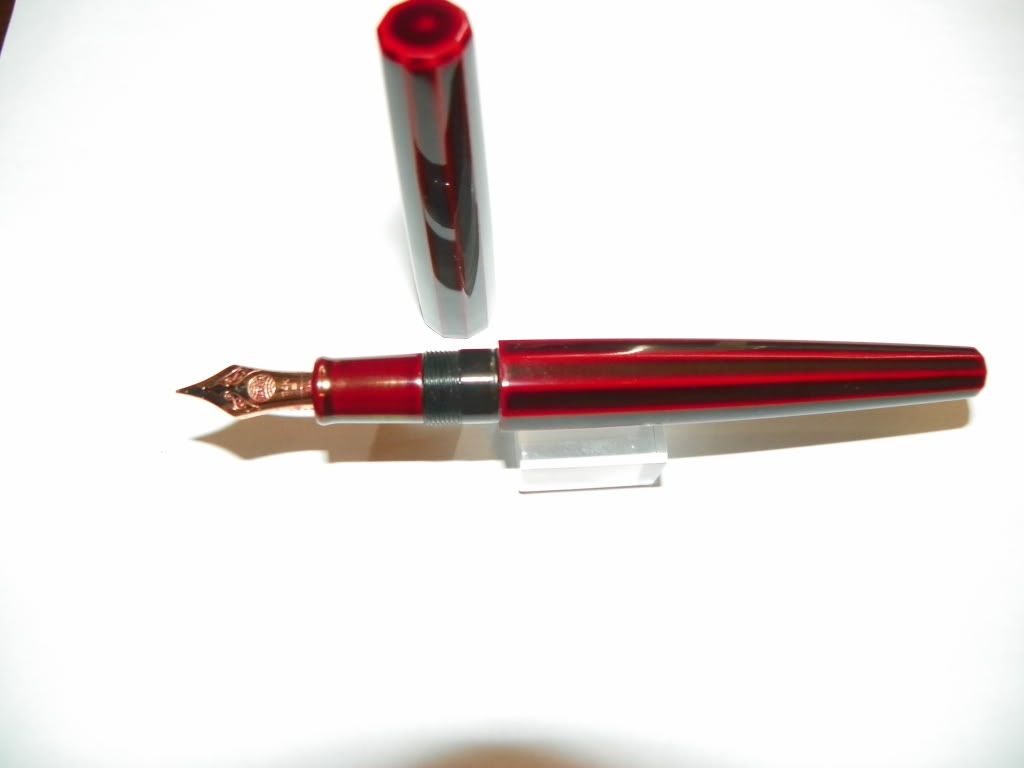 On my pen, there are NO manufacturing seams or flaws of any kind what so ever! Nor does the pen feel flimsey or rugged. It feels very smooth.
Weight & Dimensions (10-10)
At 5 7/8" Capped, 5.1" uncapped and unposted, weighing in at 18.5 grams dry weight, all this makes this pen very comfortable to handle and to write with.
Nib & Performance (10-10)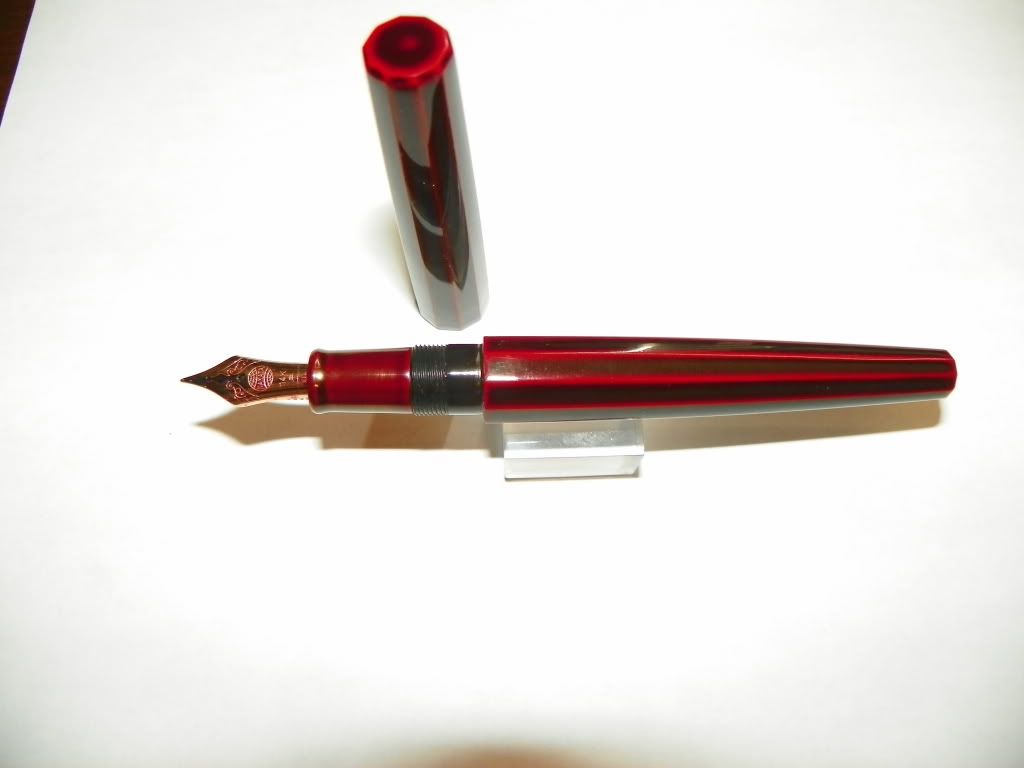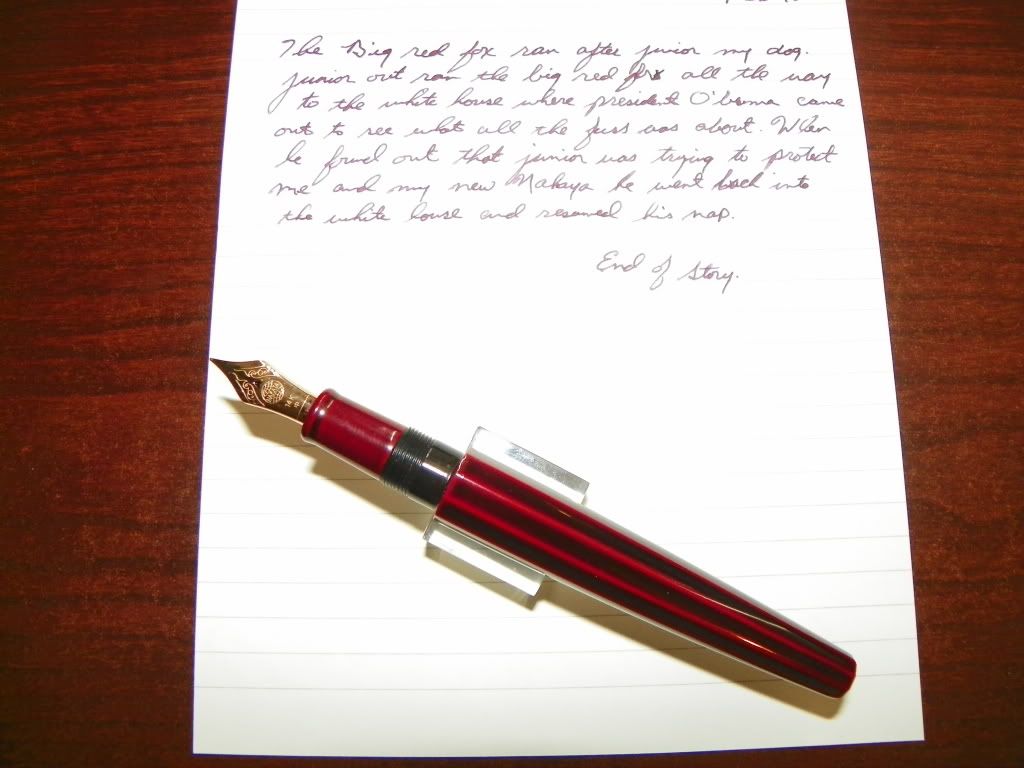 My pen came with a Medium nib, that writes like Butter. Here are some other nibs that Nakaya offer's;
Nakaya Nibs
--------------------------------------------------------------------------------
We offer the entire range of Nakaya nibs from Extra-Extra-Fine to Extra Broad. Please note that Nakaya nibs run finer than any other nib we know about - the Medium Nakaya runs about a half-size finer than the Pelikan or Bexley Medium. We find that this Medium Nakaya nib is a great compromise between the finer and less smooth tips and an ideal size for everyday note taking. The Medium and Fine nibs are also available in flexible "Soft" versions, and the Fine Soft in particular is highly suitable for John's popular Spencerian customization.
1. Super Extra Fine, 0.10mm. Especially suited for fine numbers and characters, suitable for bookkeeping. Requires light touch.
2. Extra Fine, 0.18mm. For fine numbers and characters, suitable for students' note taking. Light touch recommended
3. Fine, 0.28 mm. For general fine characters, suitable for students' note taking. Also available in flexible Soft.
4. Medium, 0.49mm. Smooth writing, suitable for general writing. Also available in flexible Soft. At no additional charge.
5. Broad, 0.60mm. Suitable for manuscript, address writing.
6. Extra Broad, 1.00mm. Suitable for those who love broad writing.
7. Music Nib, 1.15mm. For an additional $80.00 for the single tone and $125 for the two-tone we can provide the double slit music nib. It is much like a stub with a generous ink delivery.
Nakaya has created three new nib plating colors to match the trim colors (clip, etc.). Above from the left, the ruthenium color, pink gold color, and rhodium color ( all plated).
The core material of each nib is the same as the regular Nakaya 14K gold nibs.
The additional cost for the special plating is $50.00
Nib
Options Mono-
tone Two-
tone Special Plating colors Mono-
tone
Music Two-
tone
Music Mono-
tone
soft
flexible Two-
tone
soft
flexible
Size
Available XXF,EF,
F, M, B,
and BB XXF,EF,
F, M, B,
and BB XXF,EF,
F, M, B,
and BB Approx.
1.15mm Approx.
1.15mm F & M F & M
Add to
Price of Pen No additional charge $80 $50 $80 $125 No additional charge $80
Loose Nibs* $125 $205 $175 $205 $250 $125 $205
*A large part of the way a pen writes will be governed by the way the nib is set with the feed in the section. There are more dynamics involved in the ultimate writing qualities of a nib than simply tip shape and smoothness. It's all about the slit, not only from end to end, but from top to bottom. It can be tricky and challenging. If we are not doing the set-up, we cannot guarantee the performance of the nib.
Nakaya prefers that we create the Stub, Italic, and Oblique nibs for their pens. If you would like a customized nib, we will make them from the Nakaya stock nib.
The additional charge is $55.00.
We also offer additional customizations to Nakata nibs, including re-tipping to large sizes and increasing flexibility.
Because the Nakaya cartridge has a large opening, and the connection to the feed is also large, this cartridge/converter system is not plagued with the ink delivery problems sometimes found on pens that employ a smaller fitting.
Filling System & Maintenance (10-10)

This is a Cartridge / Converter Fountain Pen, that came with a Gold Hand Painted Cherry Blossom Converter,
http://i1236.photobu...msconverter.jpg
Cost & Value (10-10)
I purchased this pen on FPN, yesterday morning, and recieved the pen early this afternoon. MSRP for this pen is approximately $650.00. I paid $450.00 for it, which I consider a GREAT deal.I don't think I will be finding a better deal anytime soon afterwards.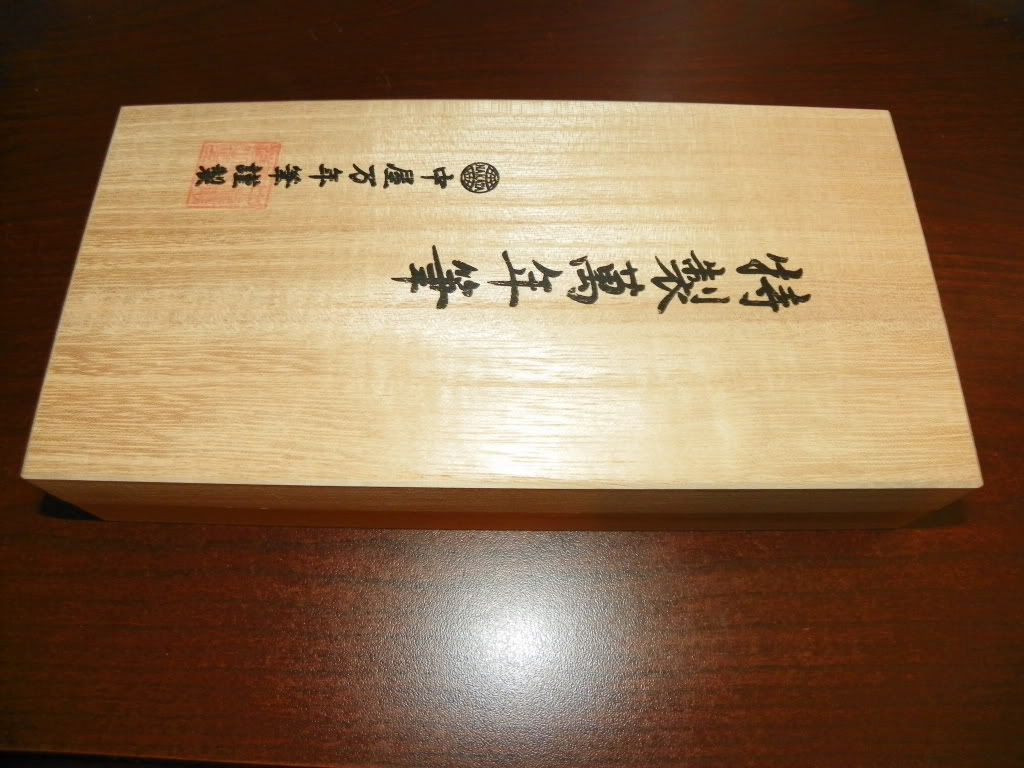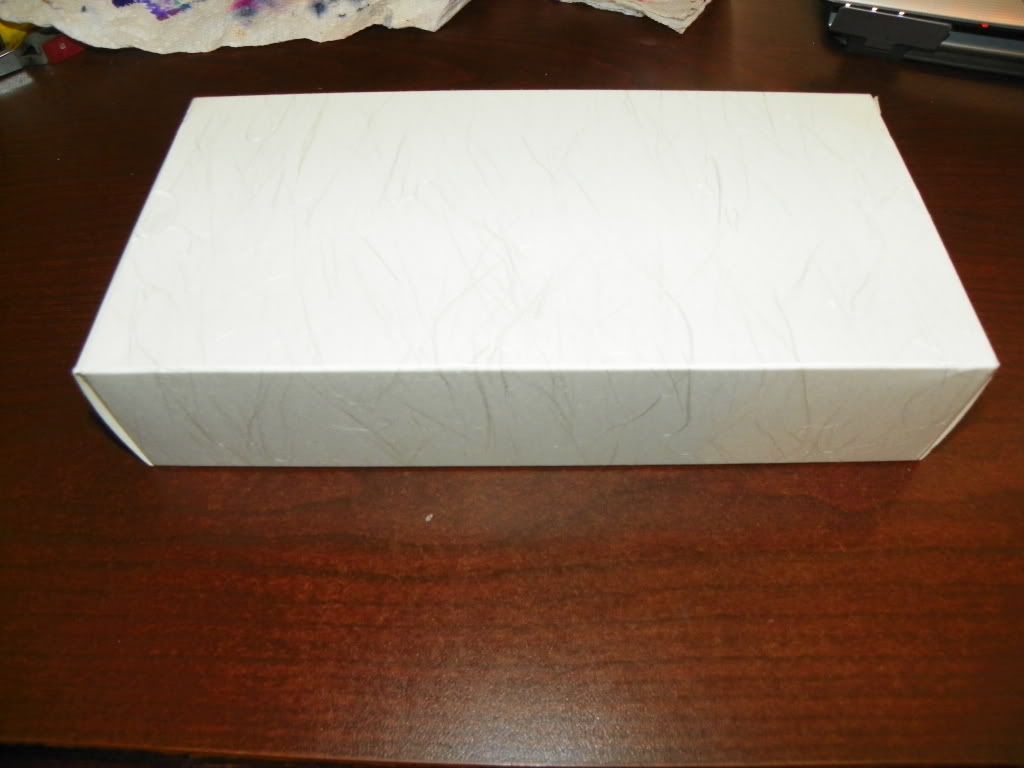 Conclusion (Final Score (60-60)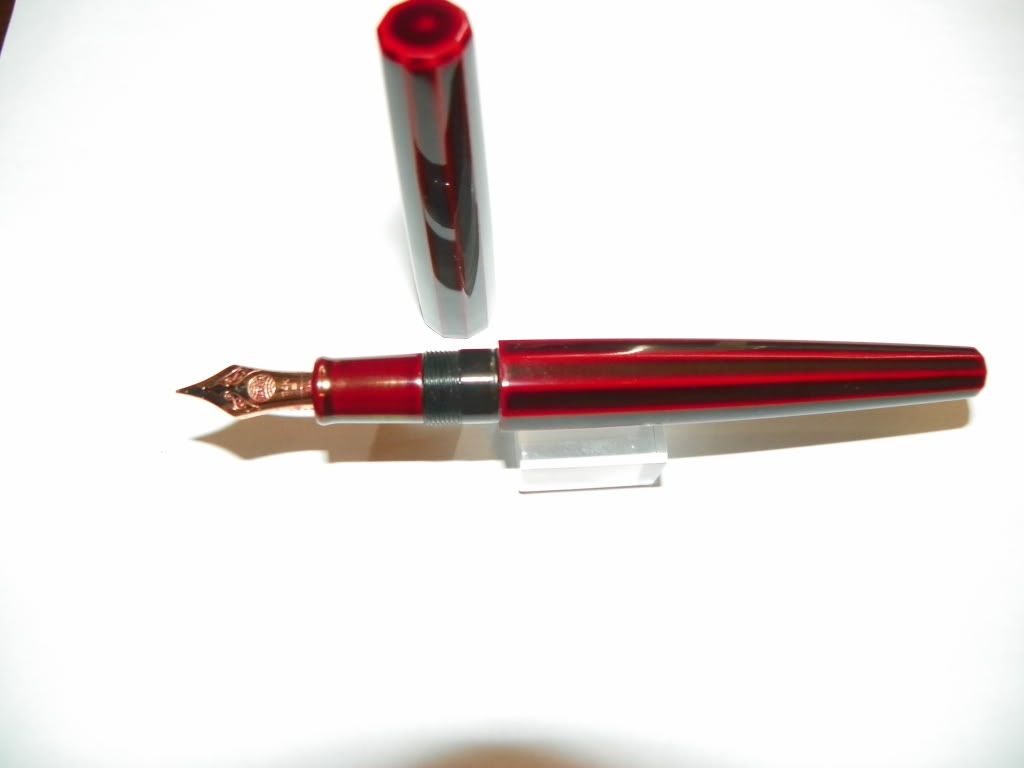 My overall feelings on this pen are that I am exceptionally Happy that I purchased it! While I had the BeJesus scared out of me by the seller during a phone call yesterday evening. He made a comment that the pen writes like a Fine point all you have to do though is write a little harder to get the nib to do what you want it to do. My hair about stood straight up. You see I do NOT like Fine points! So I was sweating it out as the pen had already been shipped. Well when it got here, I needed to clean it out, re-load it with some "momiji", and man did it write nice!!!! It was all I could have hoped for and more. Before I had my two Danitrio's as my daily writer's, now I have to make room for a Nakaya!I would absoutly buy this pen again, or any other Nakaya, but the one I have my eye on is; a Decapod Writer (with Clip) Heki - Tamenuri Brown - Green. I have no plans what so ever to be selling this pen in the forseeable future, but I would highly recommend this pen to all you FPN'ers out there.