Hi, This is only my second review that I have ever done on a Fountain Pen, the first one was titled "My First Danitrio Mikado". So here this one goes;
Appearance & Design (10-10)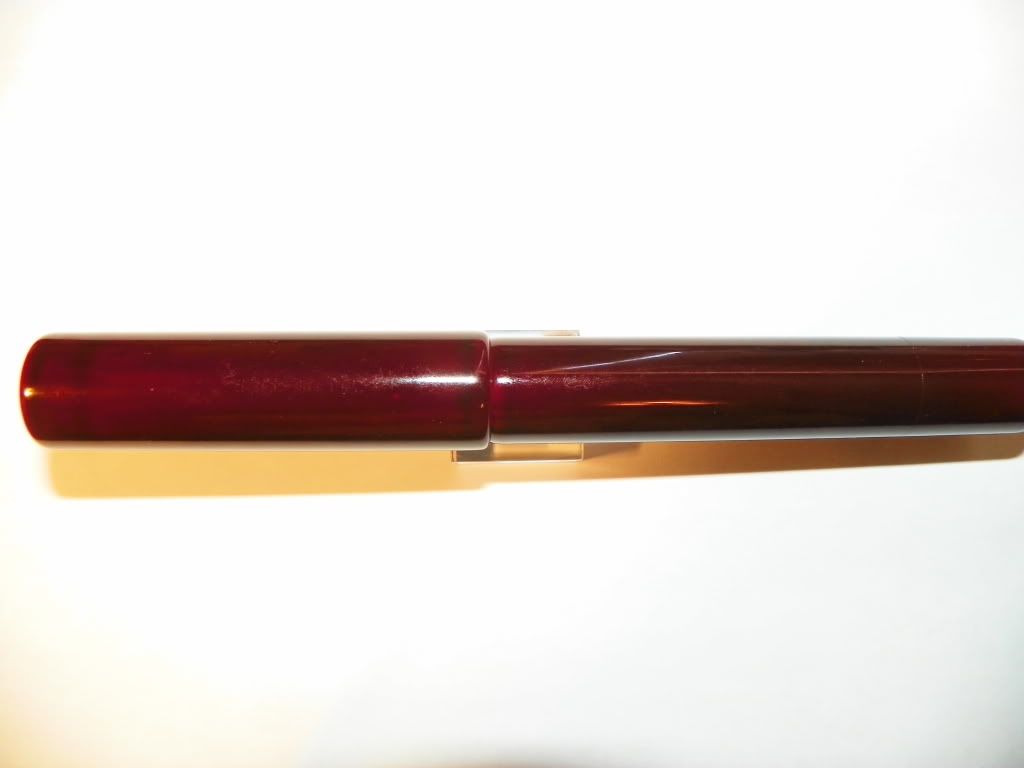 The First thing that jumps out at you when you look at this pen is the SIZE of it, in comparision to an other pens that you may have used. Then there is the Flat top design, this is another item that jumps out at you. In the pictures when I bought it, the pictures gave it an effect of being, maybe 10 sided, vs just round. Now that would have really pushed thiis baby over the edge, a 10 sided Genkai! But the way it is, it just sits on my desk and I can just stare at it all day long. I don't know if it's the color that gets me, the "Aka - Tamenuri" or just the plain "ginormus" size of this pen that has muy attention. But either way this thing is a WINNER. The specialness of Urushi is that the Urushi has a layer of membrane and the color of the layer will be lighter and shinier, and the Tame-nuri will look lighter and shinier within several months to a year.
Our Tame-nuri collection has become very popular, because of the matchless quality crafted by our Maki-e artist, Mr. Koichiro Okazaki.
On Genkai Pens. (Eye dropper shut-off filling system with #8 18k gold nibs)
Construction & Quality (10-10)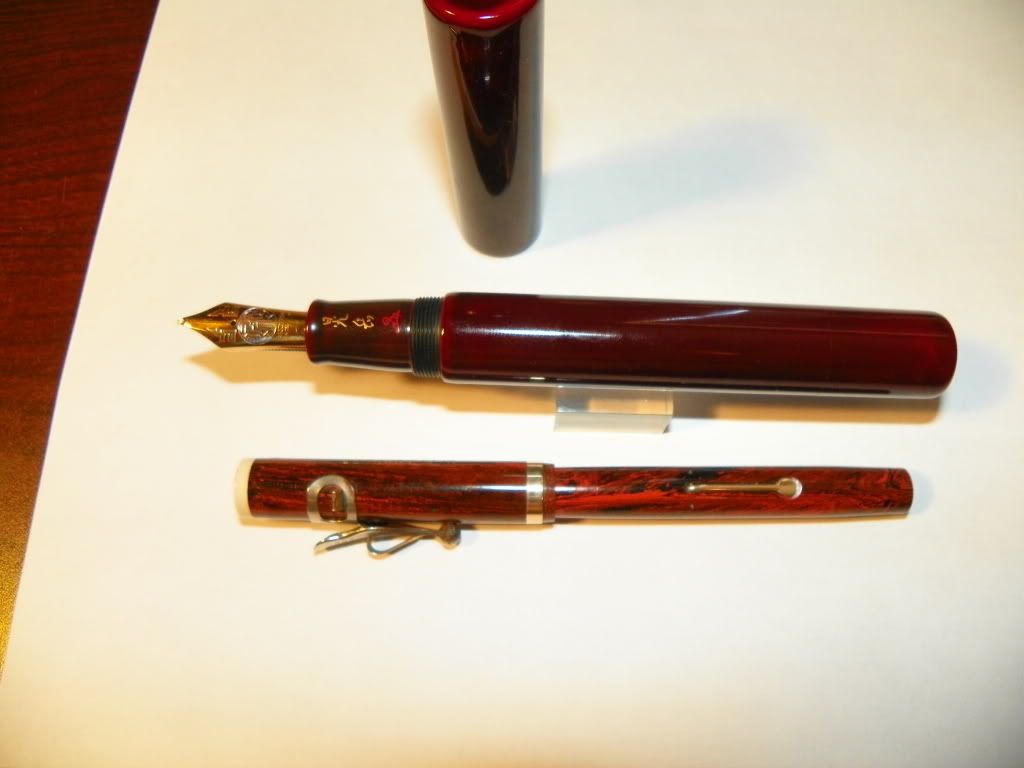 The Pen feels just right in my hand for writting, given it's size. I would have thought with a pen this size that it may have been a bit uncomfortable. But after writting with it for over a week now, it is anything but uncomfortabe. It feels just as it looks.....SMOOTH! There are no design flaws or seams in "my" pen. And yes I absoutly fear dropping it on a firm surface for fear of it cracking. This is due in large part because back in the 80's I dropped my Mont Blanc Fountain Pen Cap, and it cracked. That made me sick! It was my first ever, expensive, pen.

Weight & Dimensions (10-10)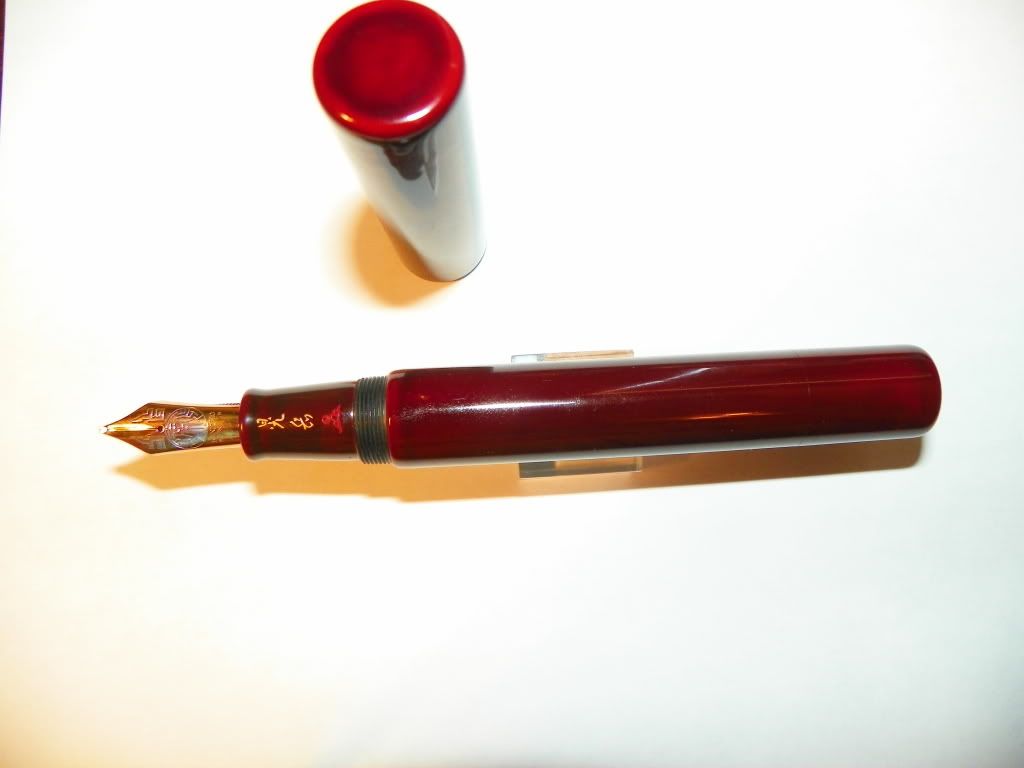 This cap DOES NOT post! The pen weighs 1.8 oz's, and the diameter is .70 thickness, I don't know the proper term. It is 6.7" Capped and 5.9" uncapped. Given that I am a Large man, it is a very suitable Pen for me.
Nib & Performance (10-10)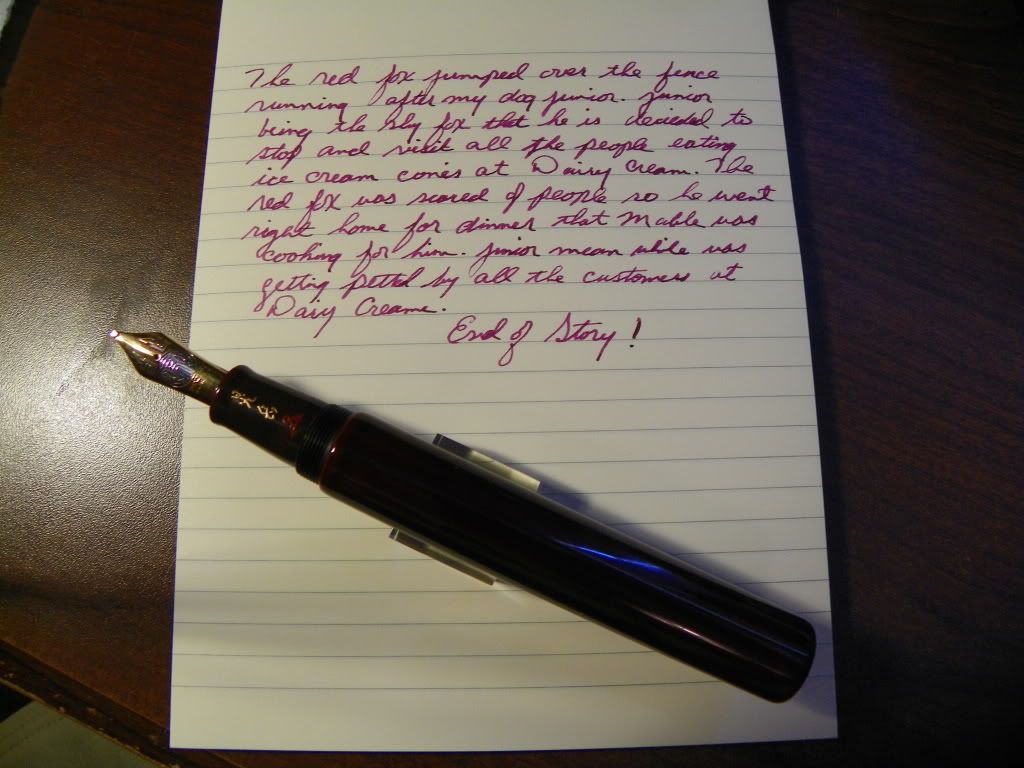 This pen has a 18kt Stub nib that writes like a Dream! The nib was fine tuned by the artist Greg Minuskin! As typical with a Danitrio nib, it unscrews if you want to take it out to clean it, but personally I would not recommend that. Just for the fact that I don't think you should be "screwing" around, LOL with a Danitrio nib.
Filling System & Maintenance (10-10)
This has a Eye Dropper system with a Shut off Valve. The way the shut off Valve works is that you rotate the back end of the pen approximately 1 1/2 - 2 turns and you are ready to write. When you have completed your writing for the time being, you turn the nib up, and rotate the valve closed, and put the pen away for safe keeping. For me that means I put it back in it's Kimono. I have also posted the Genkai next to a Webster to show you the size difference. The Webster is a fairly large Fountain Pen.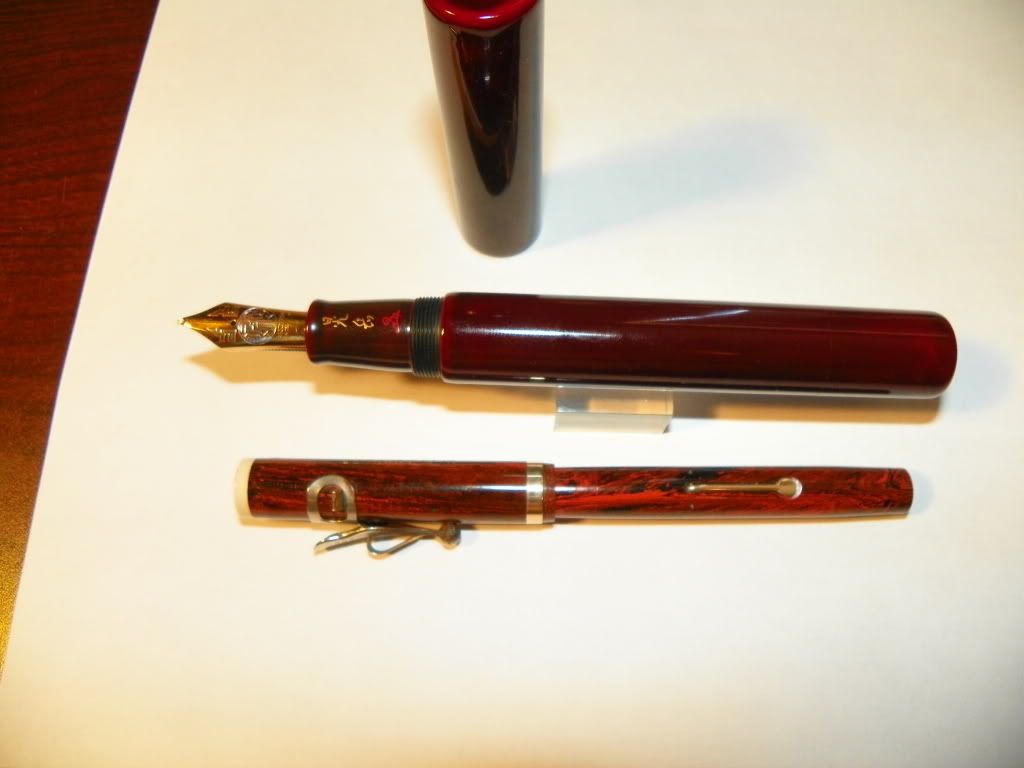 Cost & Value (10-10)
I picked this pen up on Pentrace from Kevin Chang aka Winedoc. The MSRP is $1600.00, per Kevin and Danitrio.com. I paid $725.00, and it was a consignment or so the listing said it was. I believe I got a GREAT deal from Kevin, and have since gotten to know Kevin. He's a super guy and one that I hope to buy more pens from!
Conclusion (Final Score, 70/70)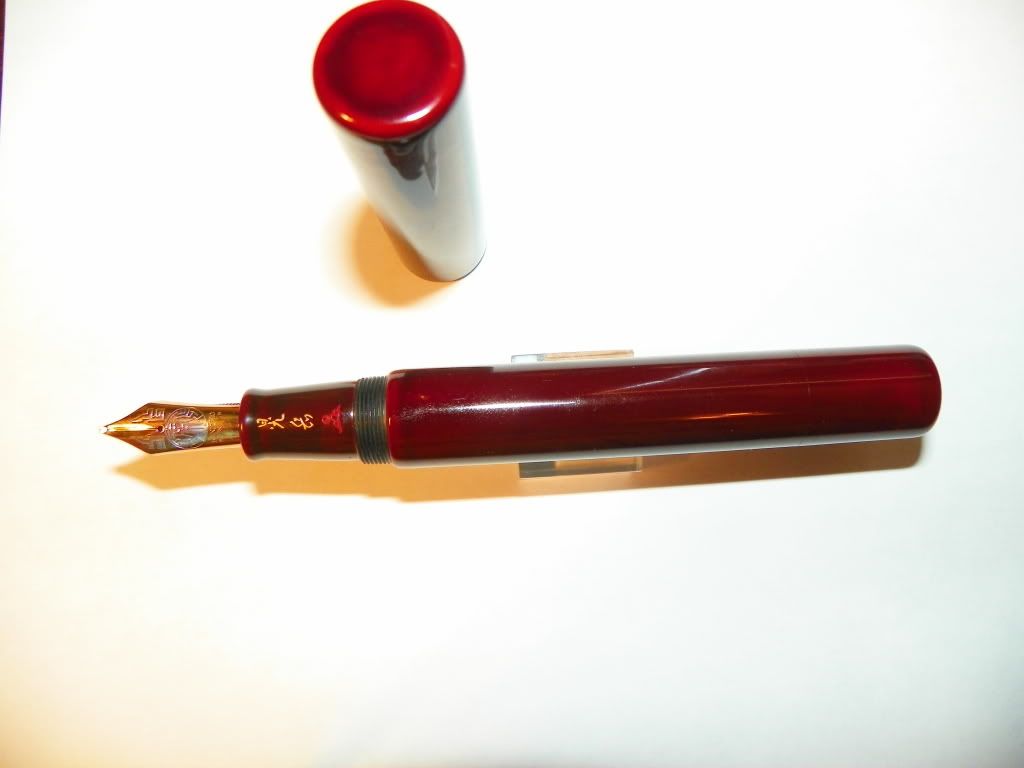 This Fountain Pen has not only met ALL my expections, but Exceded them in all categories! I would definately buy this pen again, but in a different color or if my wife were a user I would buy one for her. But she walks around "moaning" Bic - 19Cents, when ever she see's me with one of my fountain pens.I would NEVER sell or trade this pen in the forseable future, as it is my daily writer and it prominatly sits on my desk along with my other Beautiful pen, the Danitrio Mikado.