I was actively seeking out this sterling silver model from Platinum around a year back. I found the pen very attractive, mainly due to the flat ends, unique clip and the stout shape. I was unsuccessful in winning any of the listed pens. I got lucky a few weeks back when I was finally able to win one at a price that I was willing to pay. The pen arrived yesterday in record time from Tottori, Japan.
Platinum pen company of Japan makes a few pens under their
"Metal Body" product line
. Their flagship is the solid 18K gold model, followed by hand hammered sterling pens, this one is the most economically priced pen in this line, with the pen made of sterling silver and a straight line deep guilloche.
The pen comes in the standard Platinum packaging that also accompanies their PMMA and celluloid 3776 pens: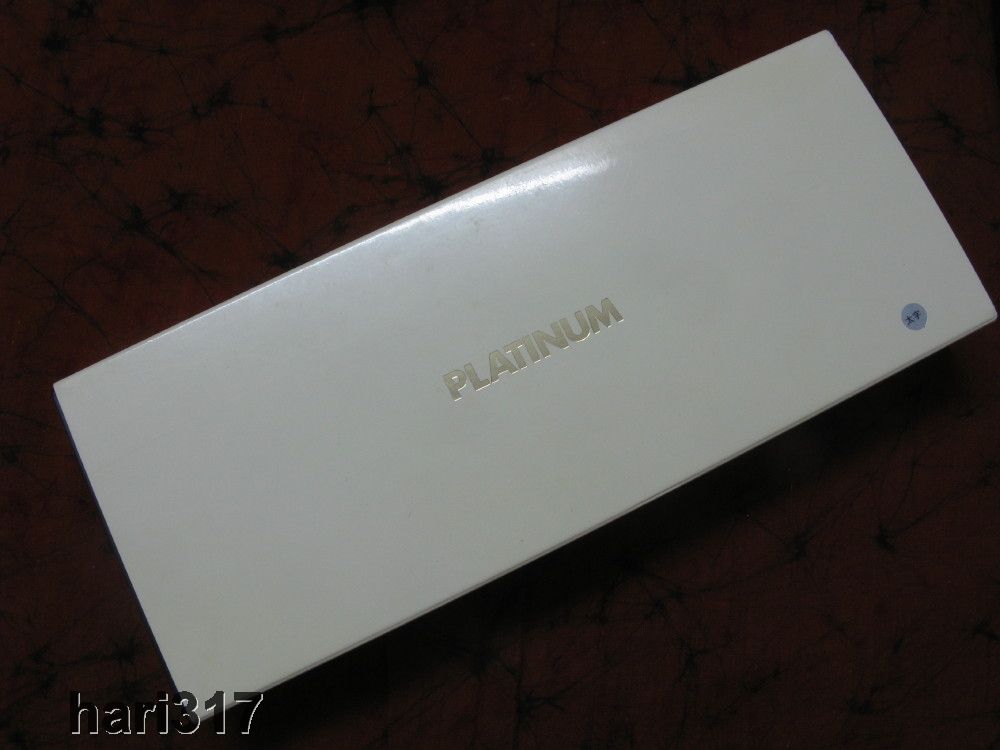 A sticker on the cover: does it say 18k?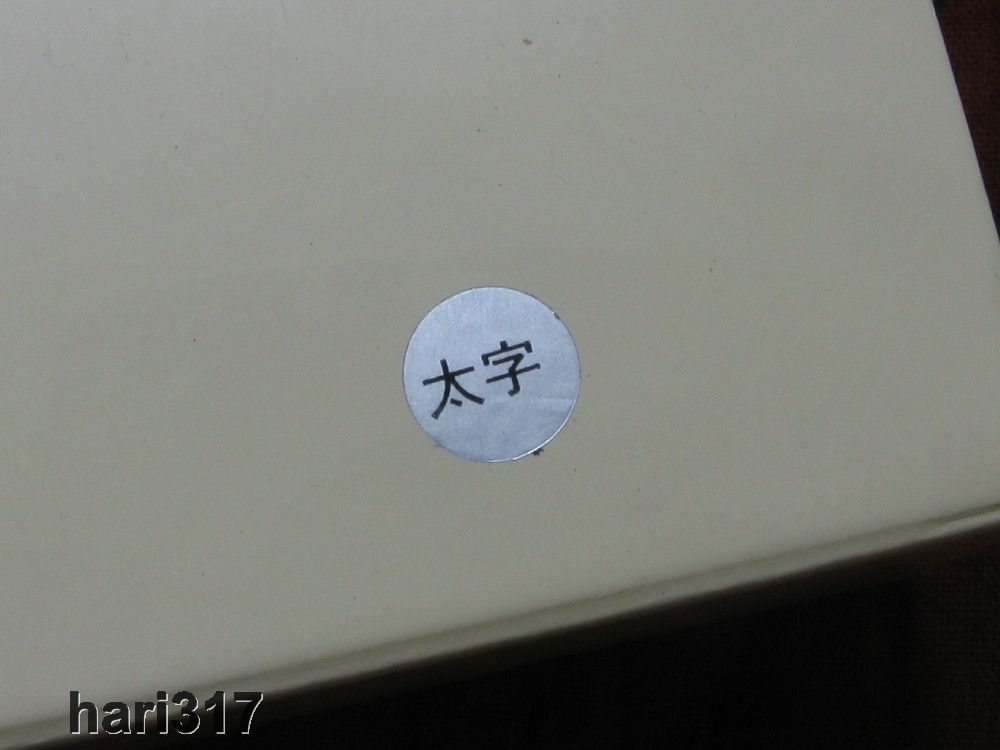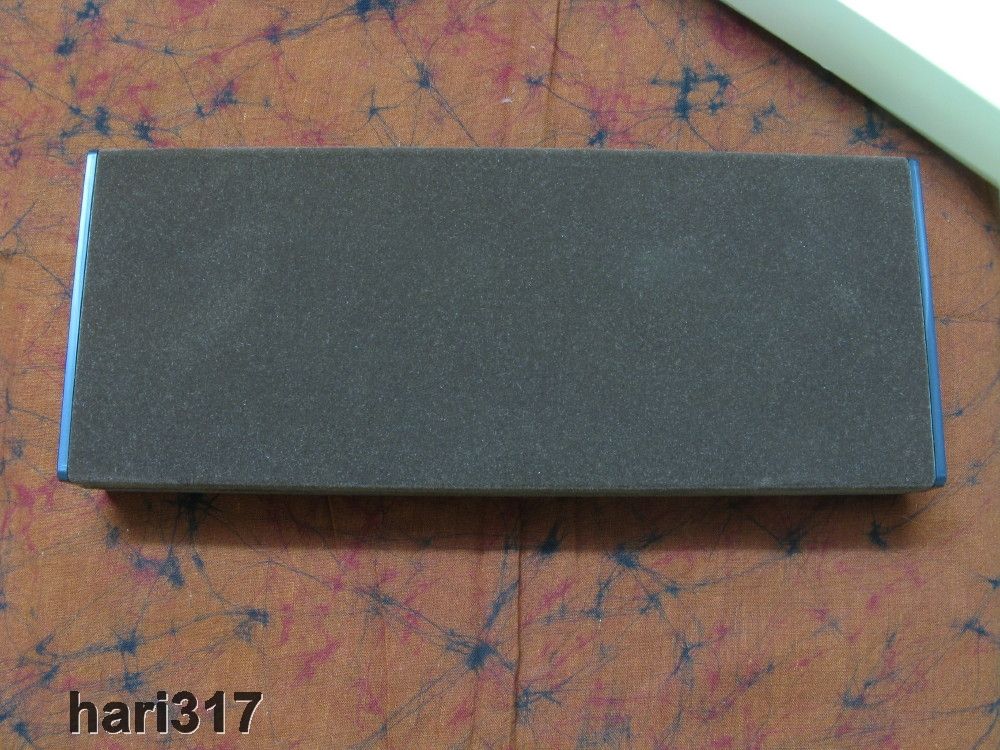 The box opened to reveal the contents: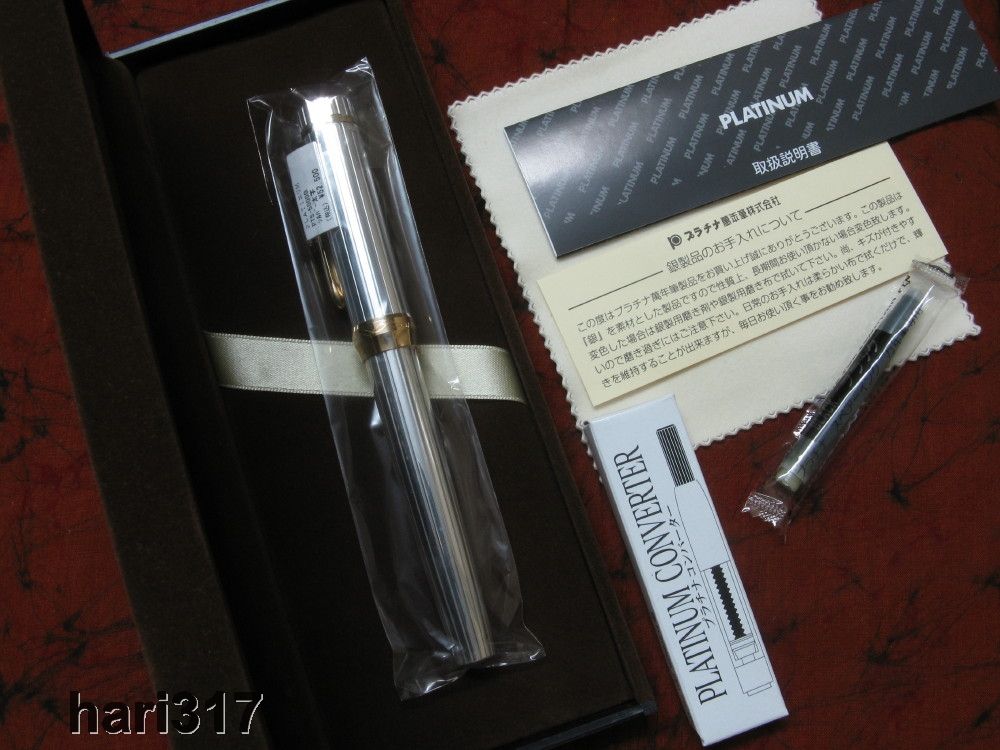 A closeup of the paper, I guess this gives some sterling silver care instructions, a translation by the Kanji reading folks of our forum will be much appreciated: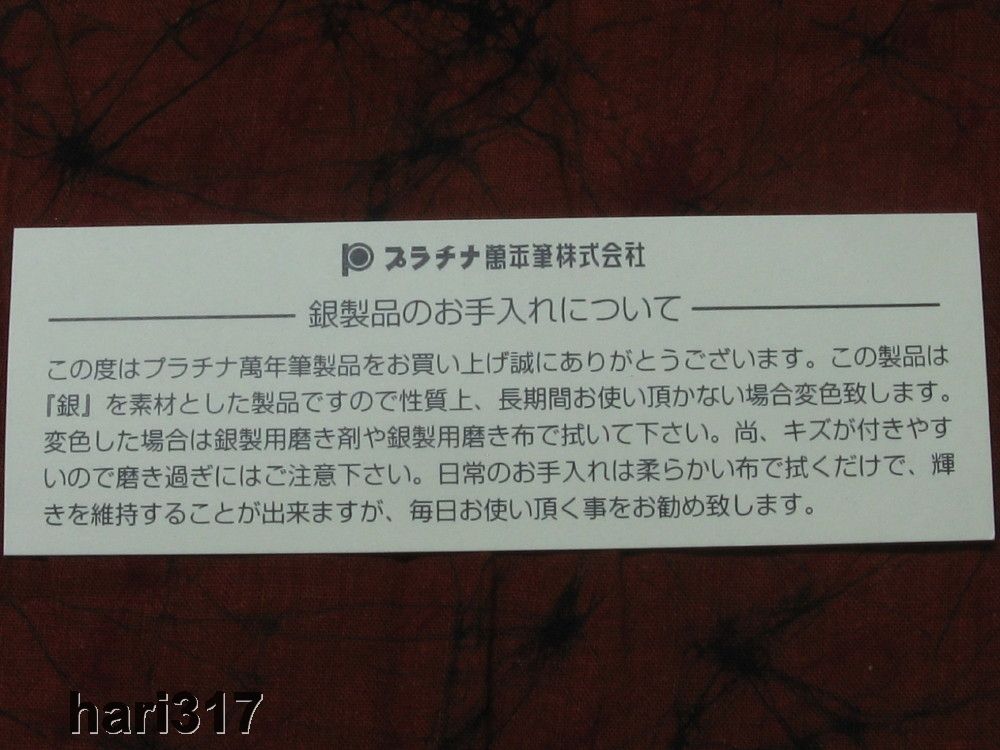 The pen sealed in its plastic sleeve: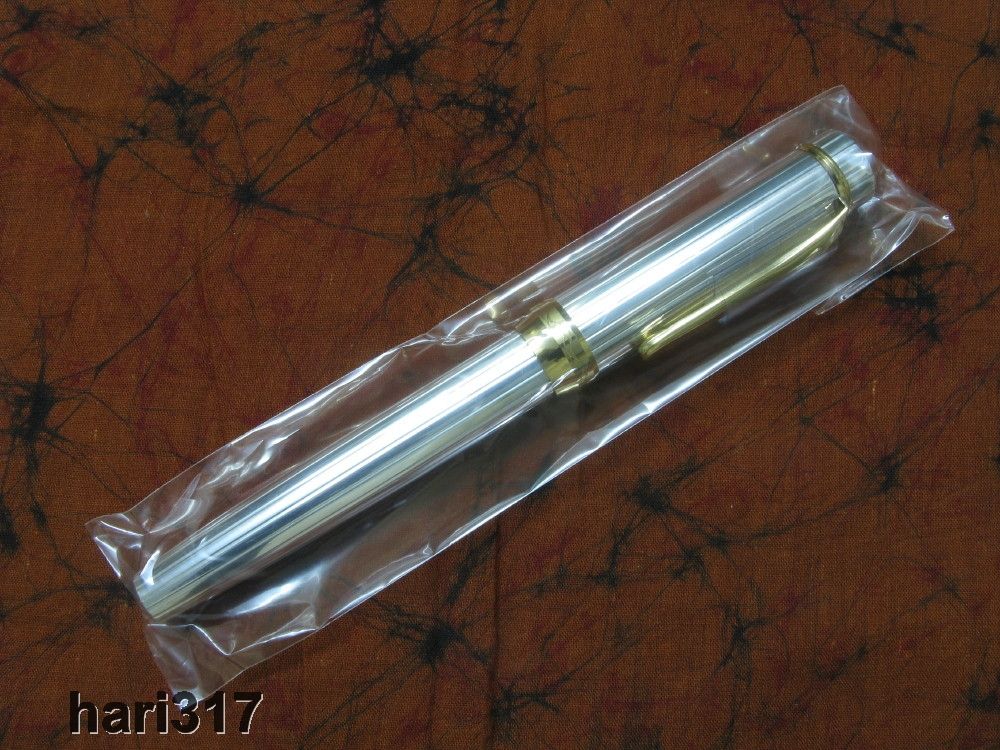 A closeup of the cliptag: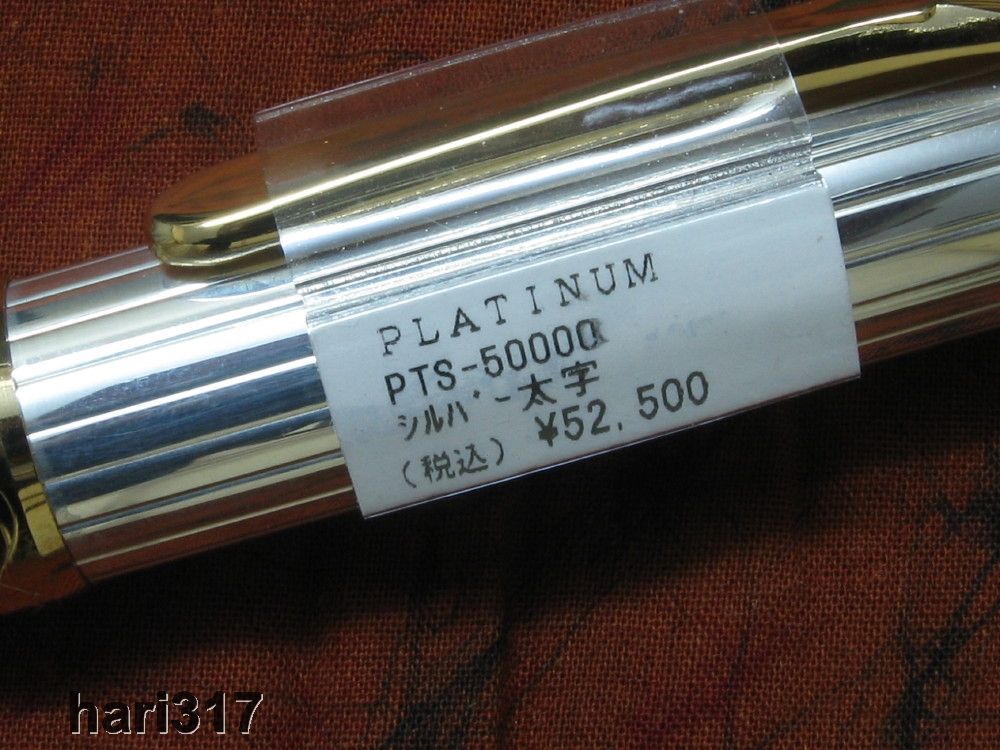 Capped: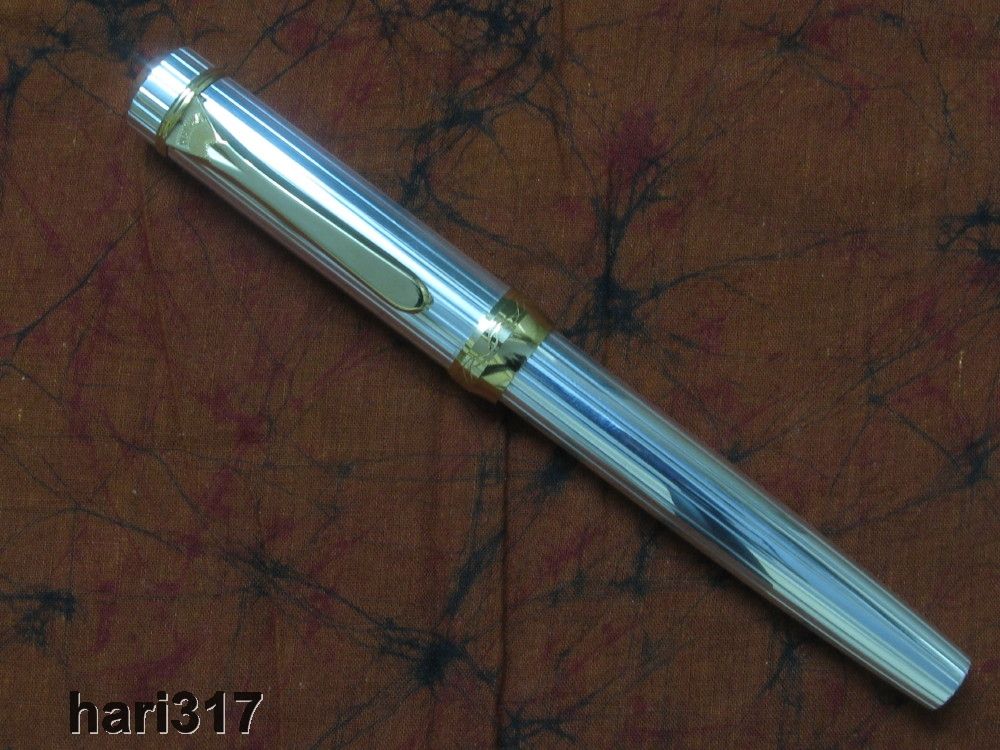 Open: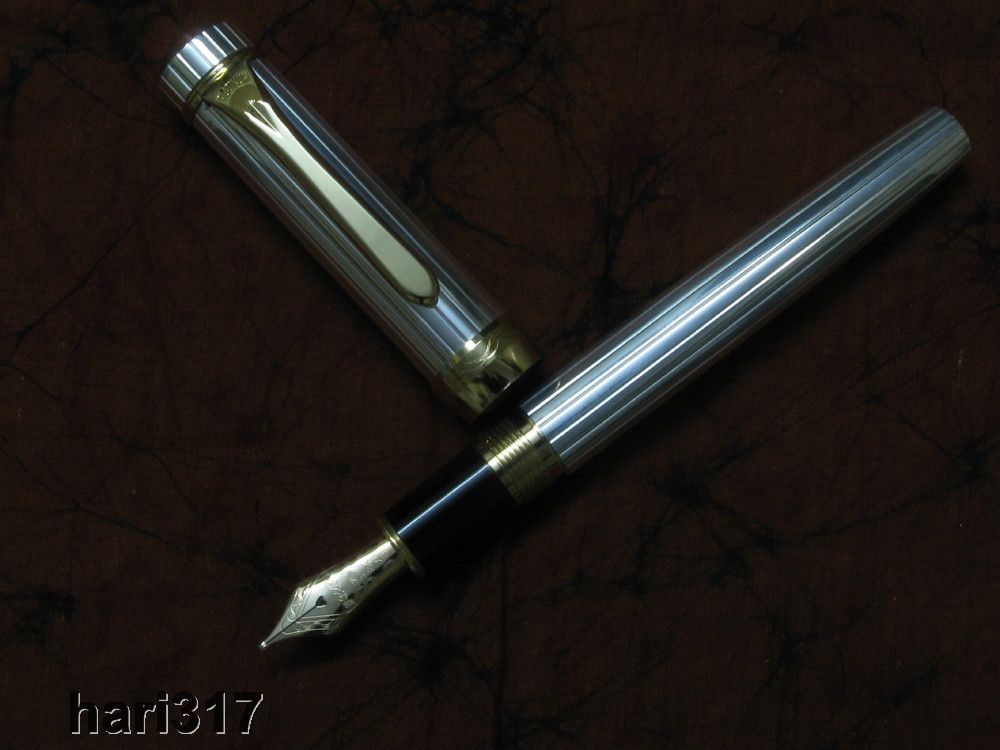 Section removed: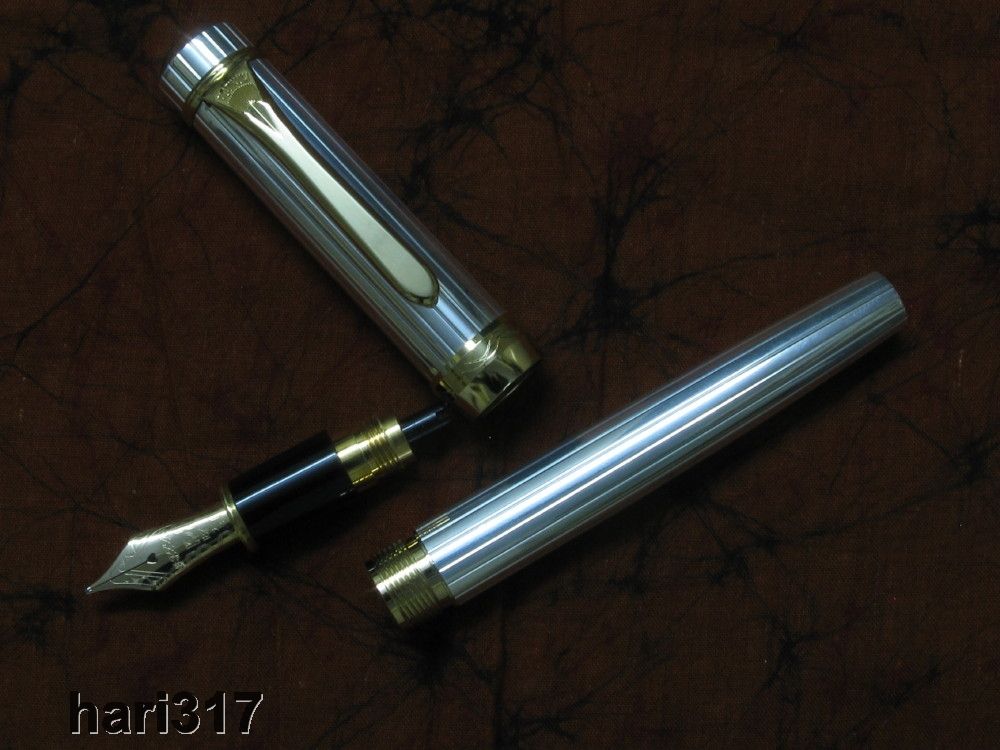 The clip is the real highlight, a real beauty IMO:
Clip engraving:
Side profile of the clip: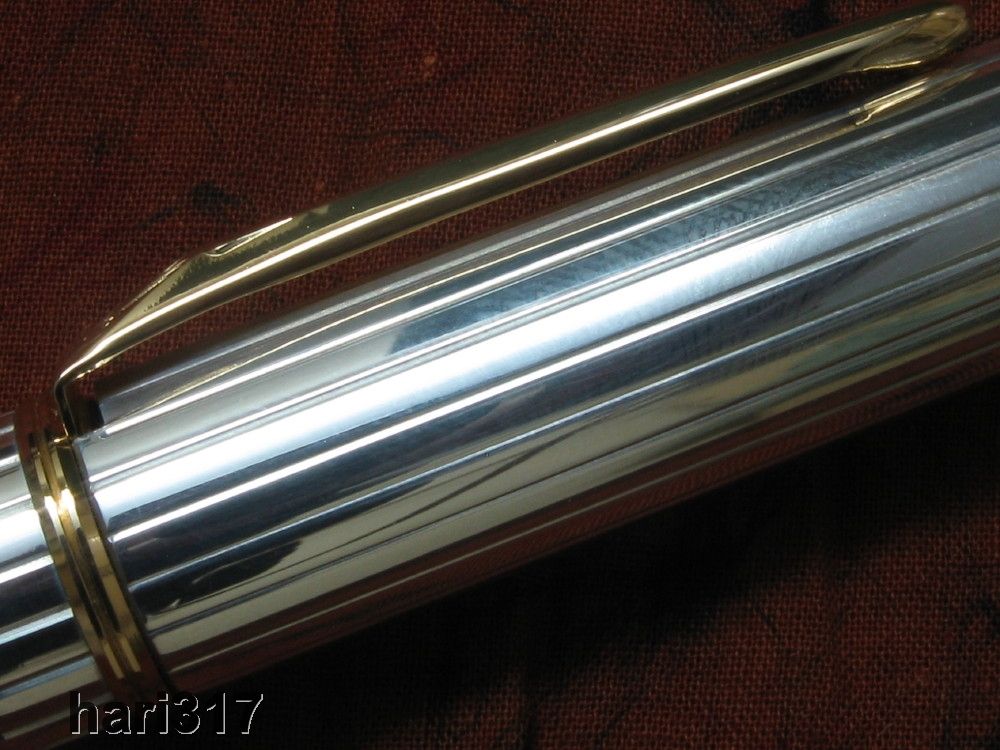 The nib is the same size as found on the 3776 pens, but this nib has been treated with some elaborate scroll work and engraving as compared to the plain 3776 nibs:
Standard plastic feeder: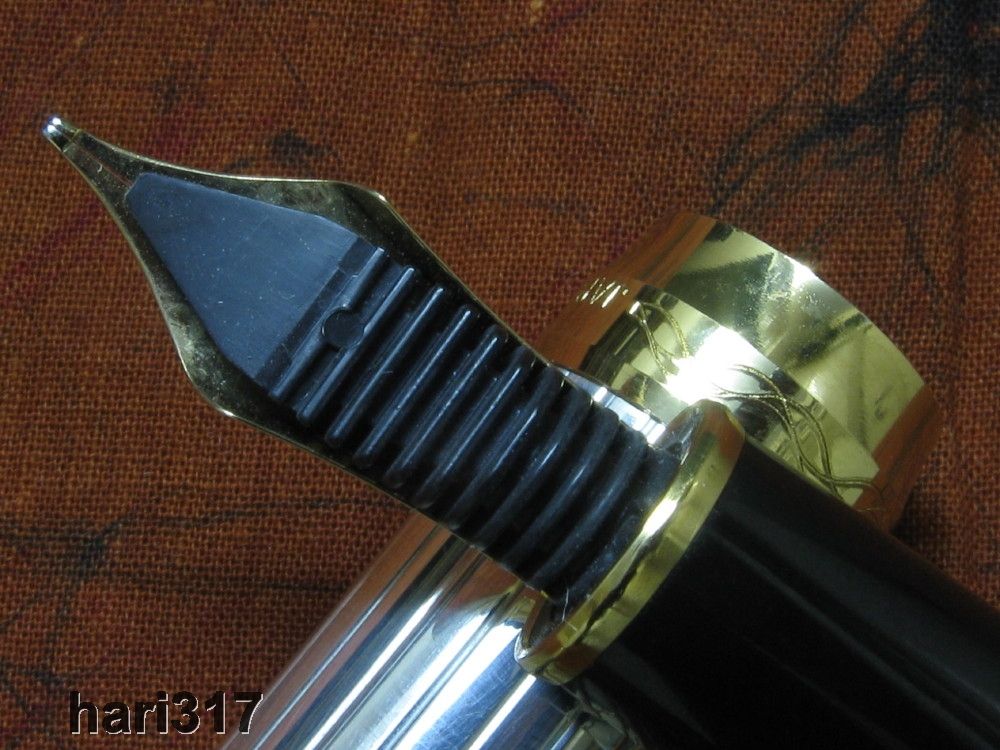 Engraving on the wide cap band:
Platinum has managed this feat, the barrel is closed ended. i.e. No seperate end piece has been used to plug the end, the barrel is one piece. The conventional construction approach is to use a sterling tube that is first engraved on the guilloche machine with the gripping mandrel passed through the tube, the end is then plugged with a seperate piece. I wonder what technique Platinum used for this pen: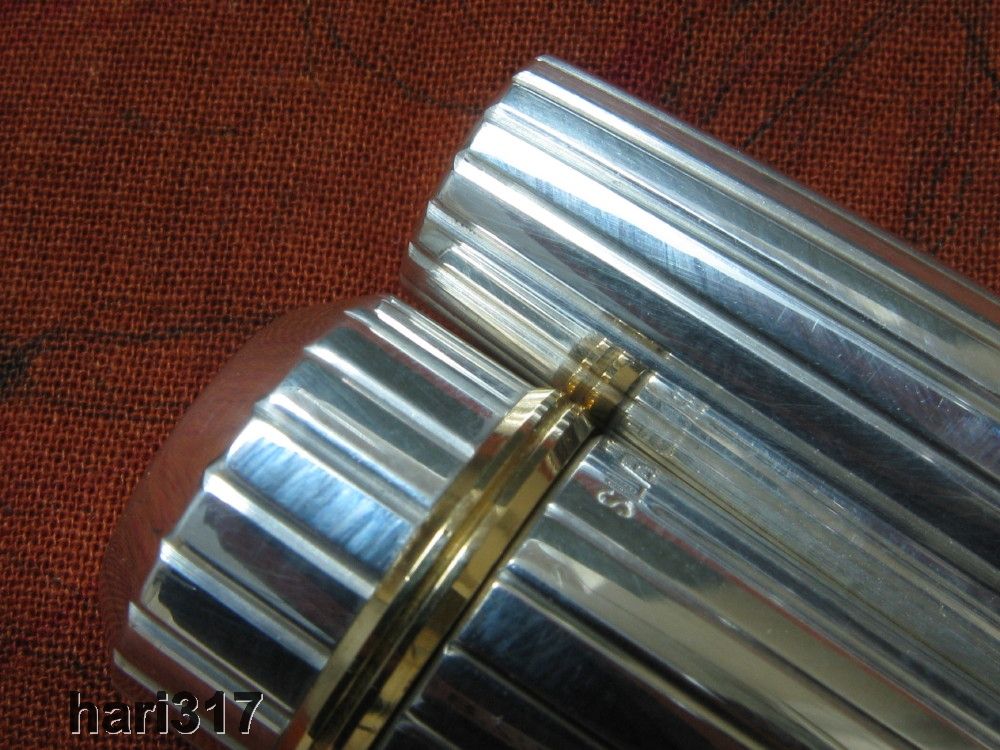 The cap tube, cap top and barrel end are hallmarked SILVER 925: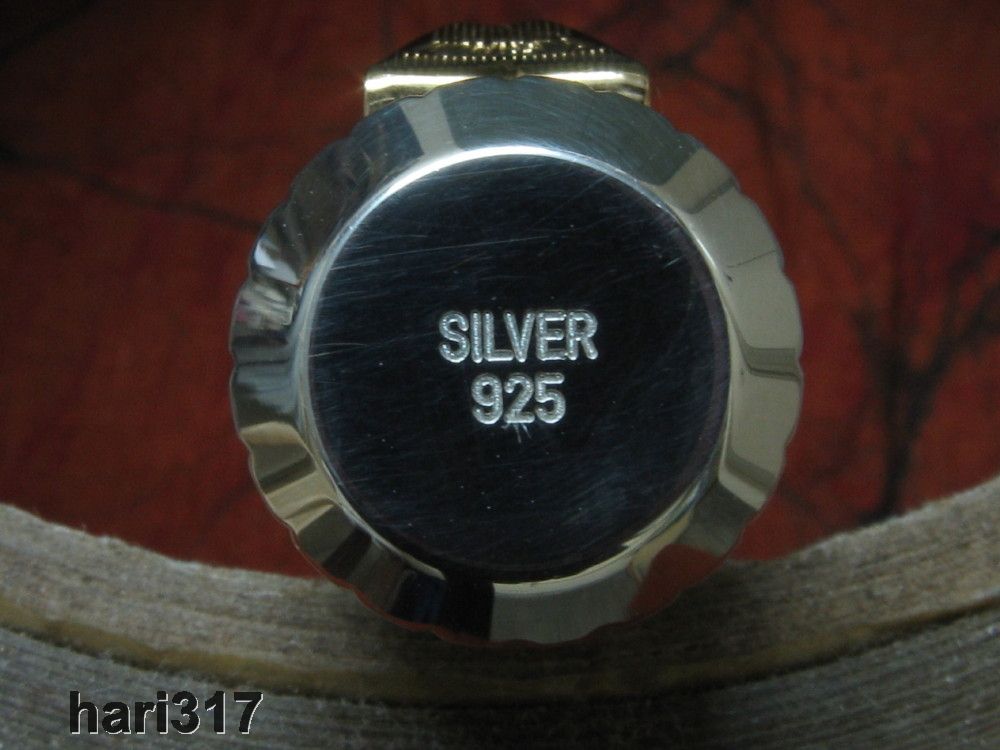 A comparison picture:
L-R: Platinum Jade 3776 Celluloid, PTS-50000, YOL Grand Victorian, M800 Old syle.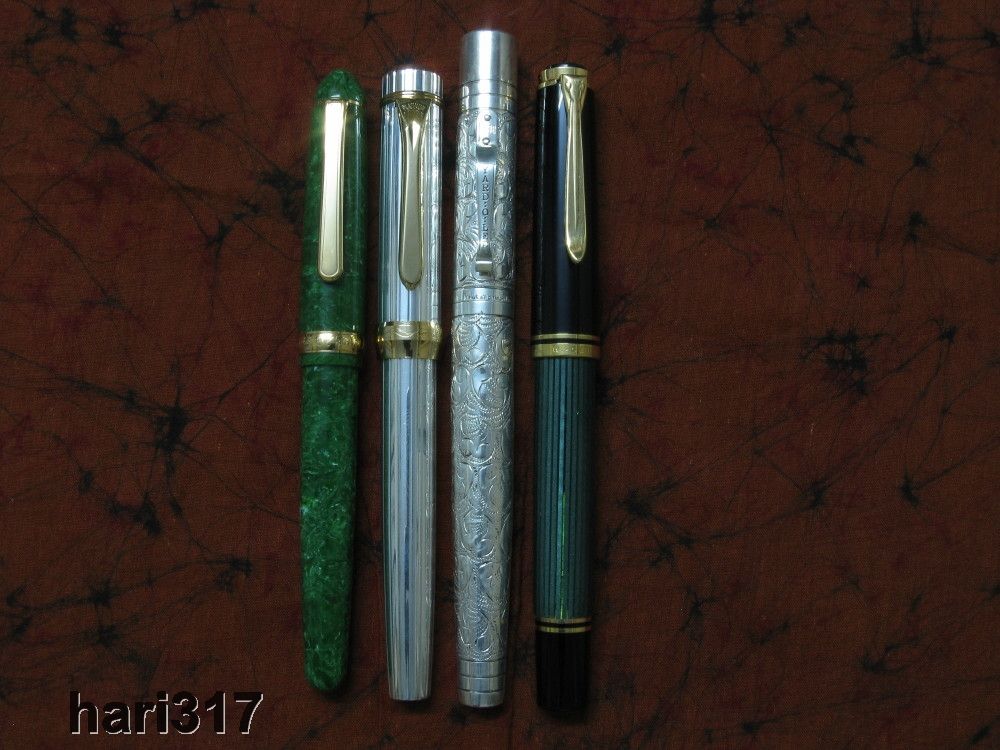 I hope the review will be useful.
Cheers!
Hari