A review of the Yard O Led Viceroy Standard with the Barleycorn Guilloche on the cap and barrel. I call this the new style due to the full sterling silver gripping section. The older pens came fitted with plastic gripping sections,
I have already reviewed an example of the older one
.
There is just a one year age difference between these two variants in my possesion. The plastic grip one was made in 1992 and this one is made in 1993, from the S and T datecodes respectively. Both the pens have the "Delta" imported goods hallmark, assayed for the silver content by the Birmingham assay office.
I bought this pen used from its previous owner in Leeds, UK. The pen came packaged in a red velvet covered YOL box with the leaflet tucked under the shelf. No polishing cloth or leather pouch was included, maybe none was supplied by YOL or maybe the previous owner lost them, I don't know.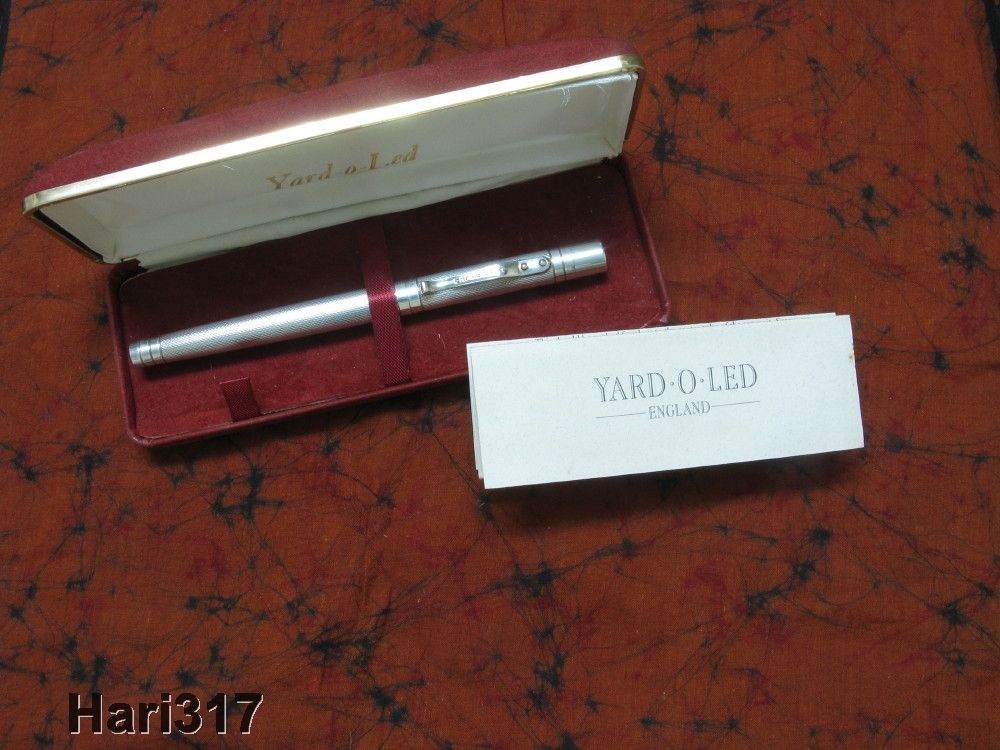 Side by side: Newer pen on the bottom.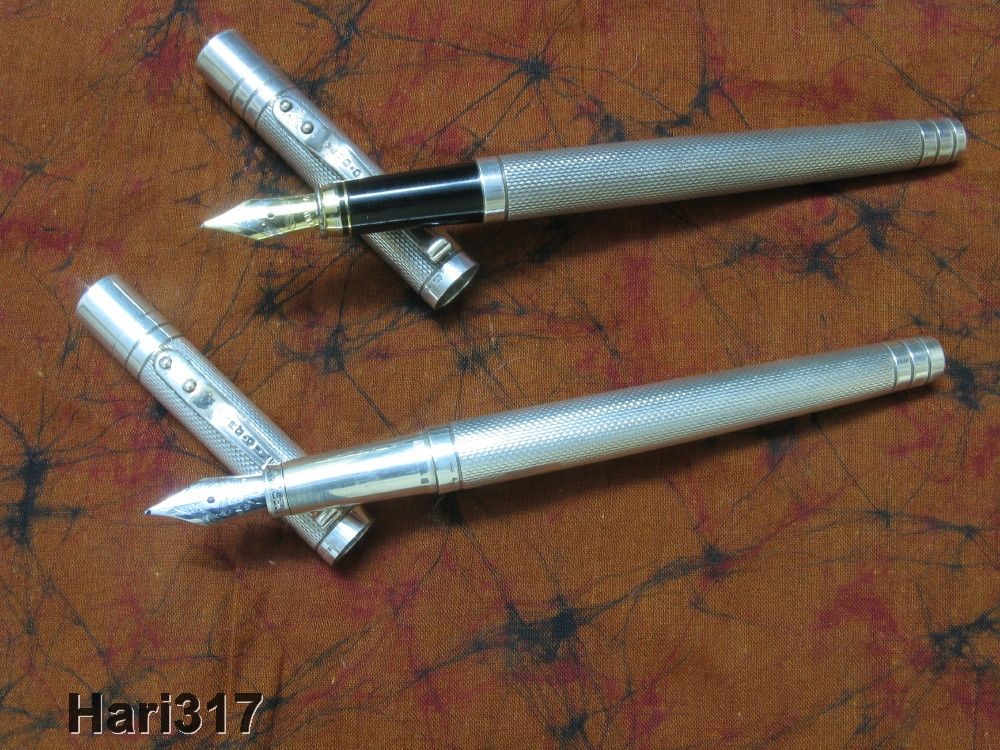 Notice the converters. The newer one already has the steel covering on the knob, but the plastic is still green, the current production models have black plastic parts in the converter.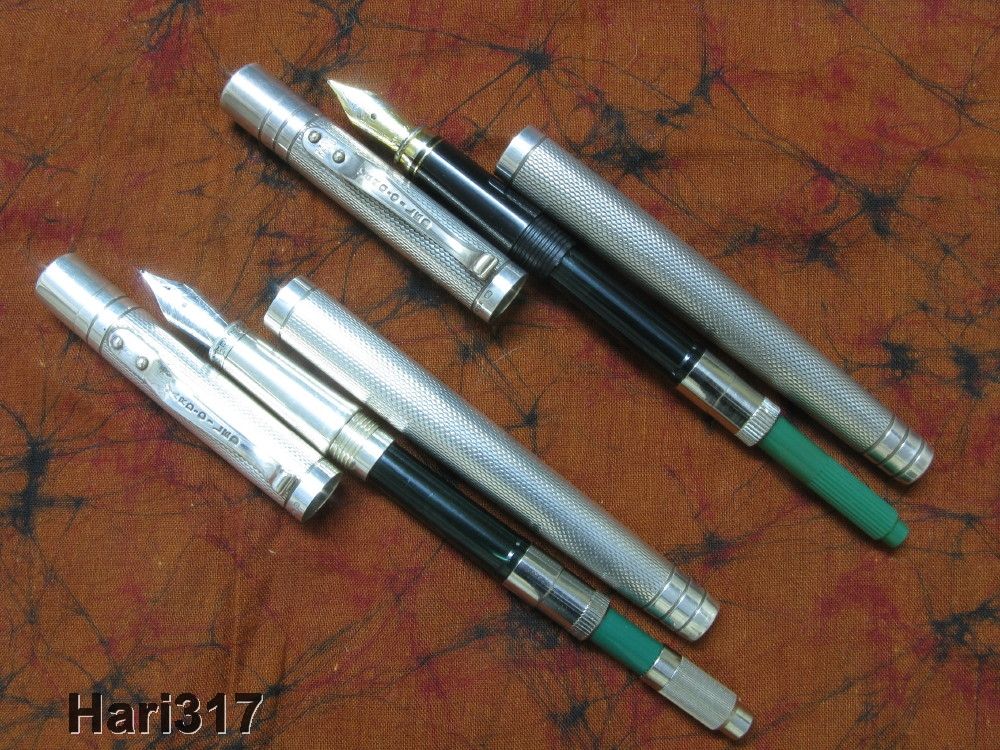 The nibs: Two tone Vs Single tone: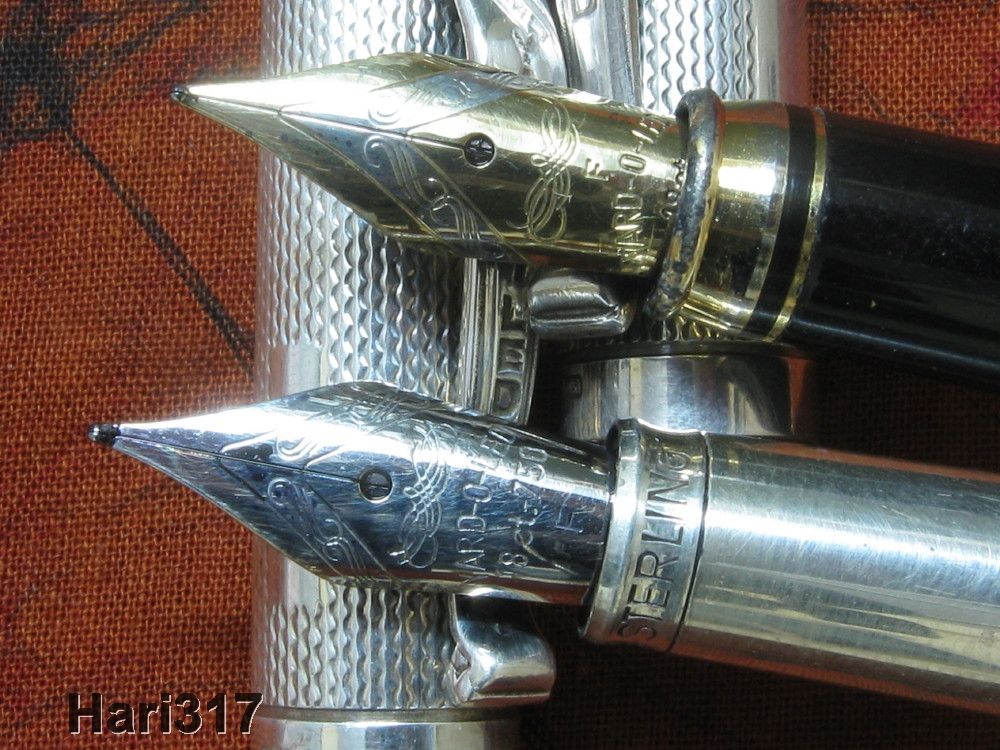 Changed feeder design. The feeder remains identical to date.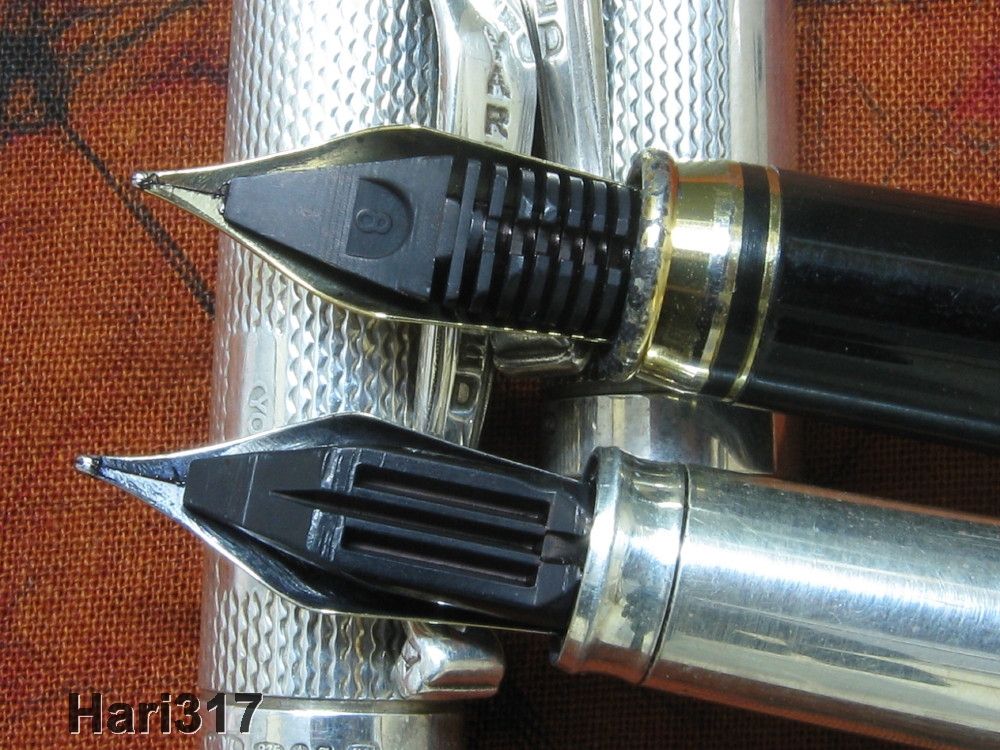 Hallmarks: The newer pen has the import hallmarks on both the cap and barrel: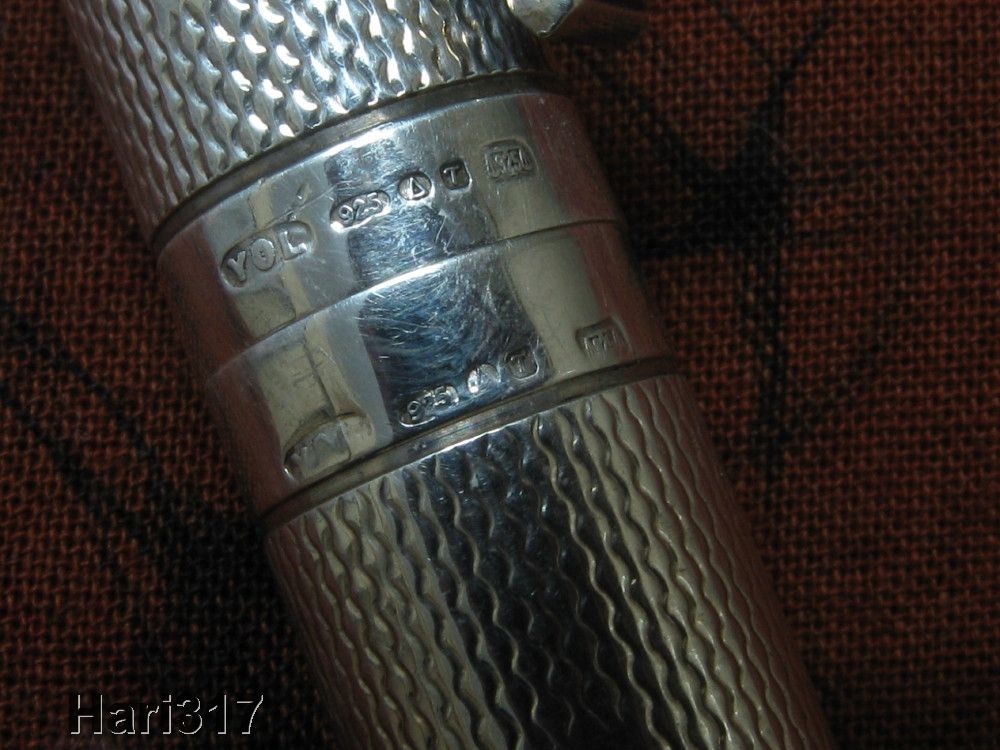 On Cap: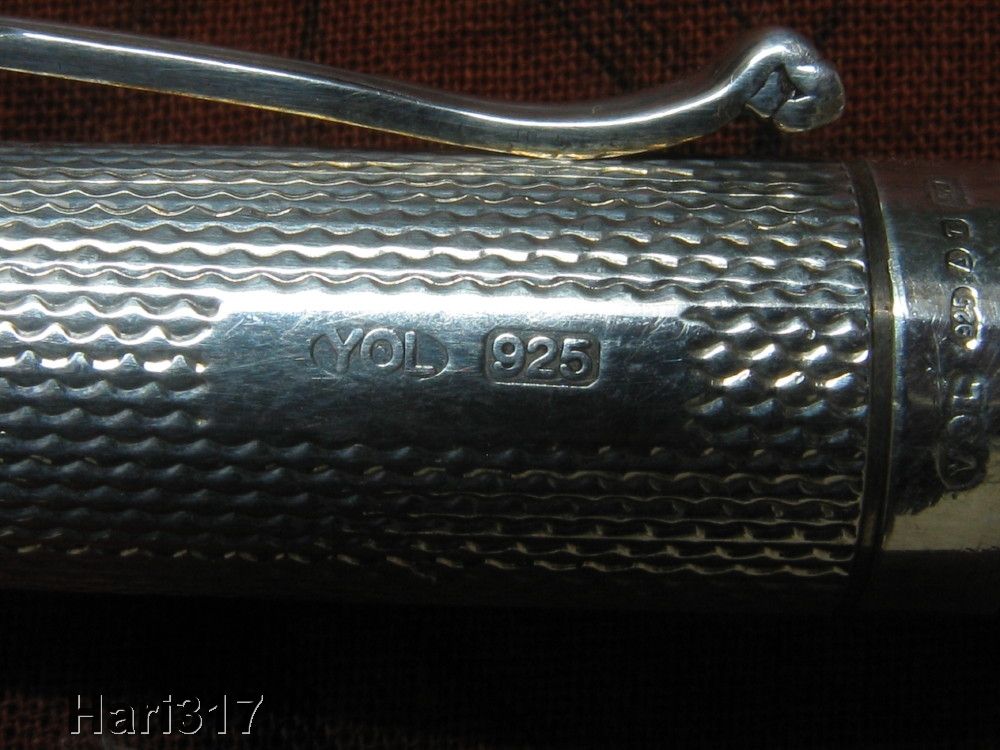 On Barrel: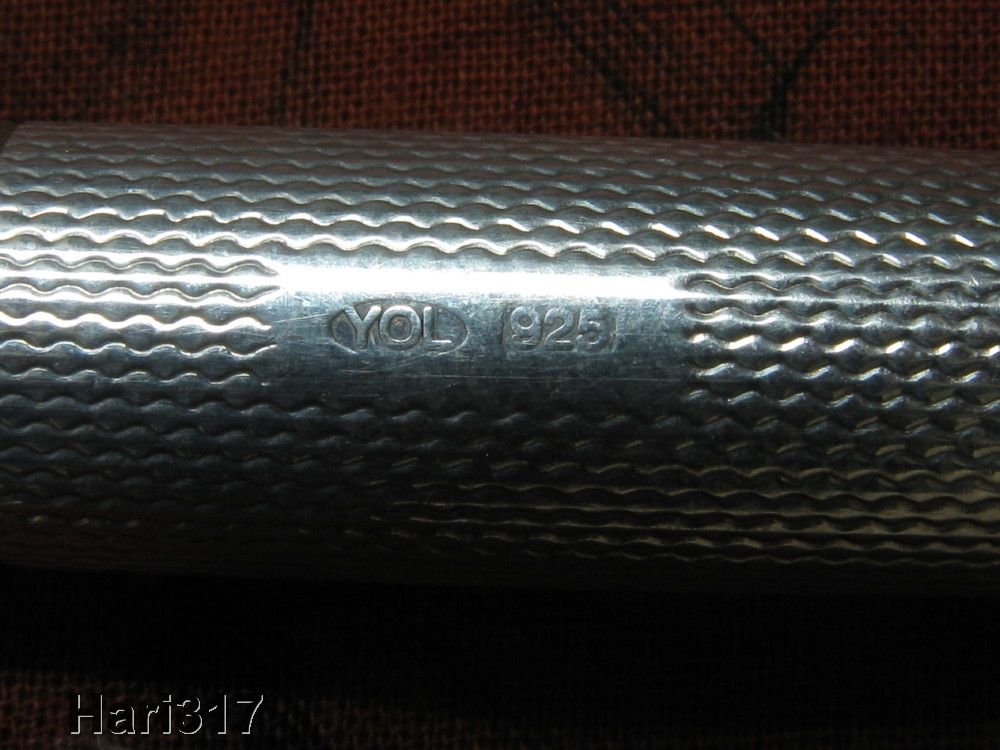 Engraving pattern: Newer one on the left:
The clip rivets: Beautifully done.
The pen writes very well. It has a
responsive
nib, the older nib is rigid and precise, I liked both the variants.
From all accounts, YOL switched to the all sterling grip in 1999/2000. This pen was made in 1993, So maybe this pen was returned to the factory for repairs and they put in the newer section, it is possible. I have checked and the parts interchange easily between the two pens.
I hope you find this useful.
Cheers!
Hari