J. Herbin's Rouge Hematite 1670 ink is, by popular opinion, a gorgeous ink. That's why I ordered a sample from the wonderful Goulets.
The first time I tried it I have to say I was disappointed. I dove right in with my J. Herbin glass dip pen and went to writing. But the ink dried unevenly and left patches of what looked like a sickly green. So I set it aside and didn't touch it again until today. But in between I read that there were allegedly tiny gold flakes in it. So I got out the paper on which I had tested it when I first got it and took a closer look. Sure enough, what I saw still looked green, but when I put it under a magnifying glass I could see little specks of gold (for whatever reason I see it as green when I'm not up close to it). So I got the bottle back out this morning and shook it well. The color was still drying with a bit of green, but the problem was not nearly as bad as the first time. So I wrote out a nice poem and then promptly got distracted by one of our cats making heinous noises in the hallway and put everything down. So after I cleaned
that
up I went to clean up the dip pen, and when I picked it up I was pleasantly surprised with what was in the groves of the nib amongst the dried ink.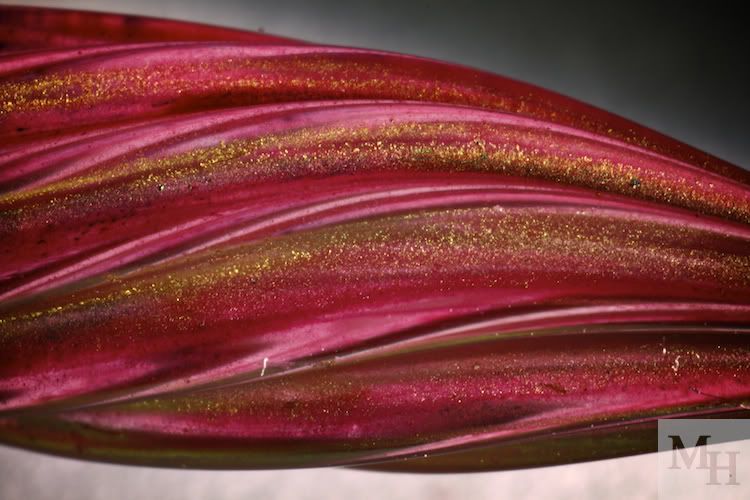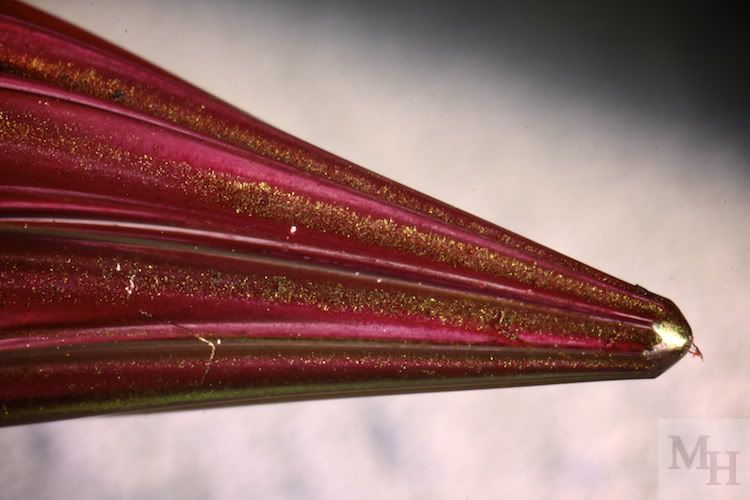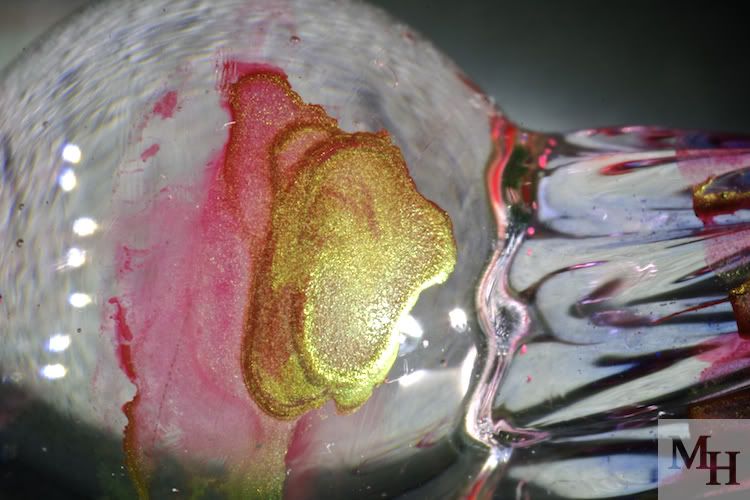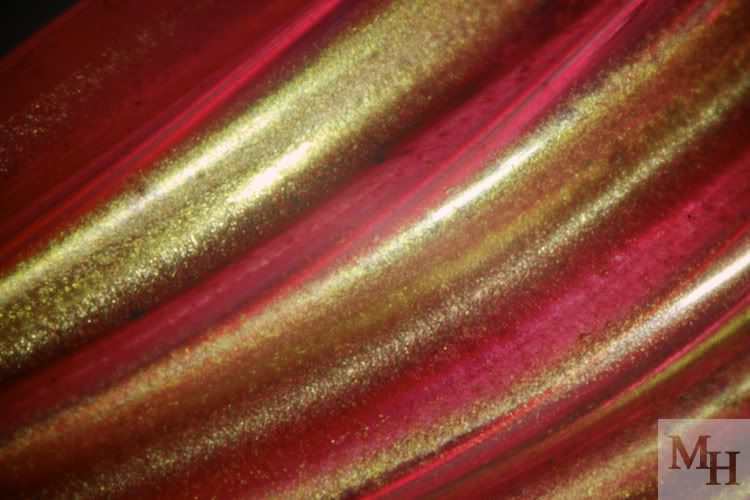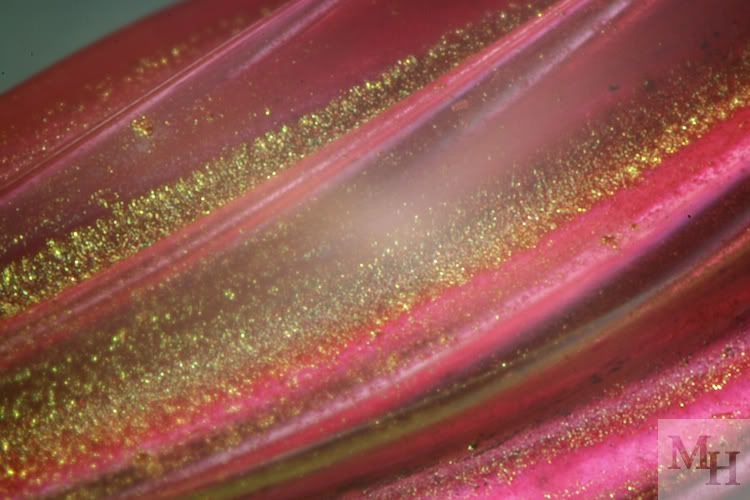 Sorry if the pictures look a bit fuzzy or if the colors/white balance looks wonky. My macro setup is pretty slapdash and I had to use my 4Sevens spotlight for lighting.