Hi,

To support the ongoing exploration of Ecclesiastical Stationery Supplies Registrars Ink, I have prepared written samples of that ink at various dilutions with distilled water.

Dilution is most appropriate for those who like the ink colour, but find the density is too high - especially when used with wet pens and absorbent papers.

As ever, ESSRI has a few surprises. I was surprised that the slight dilutions, 80 & 90%, did not show much effect, and that the ink kept much of its performance profile down to 33%.

There was no bleed- show-though on any of the samples.

The interval between preparing the samples and scanning was ten days, which seems to be sufficient for most of any oxidisation and interaction with paper components to take place.

As ever, I do not care to chatter about this sort of sample, but simply to post them, and see how things evolve.

The ESSRI Ink Review should be here: http://www.fountainp...registrars-ink/

Bye,
S1


Figure 1.
Grey Scale:




Figure 2.
Lines were used instead of swabs.
Top to bottom: 90, 66, 33, 50, 66, 80, 90, 100, 80, 50%.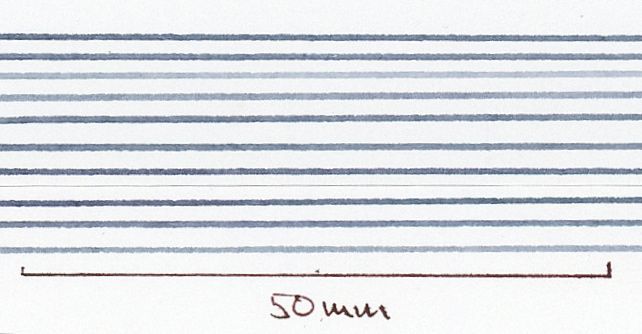 WRITTEN SAMPLES - Moby Dick
Ruling 8mm.
Resolution is 200 dpi.

Two pens were used: a Rosetta Magellan + Schmidt g-p steel B nib; and the Waterman 52 1/2 V with a No.2 14K flexi nib.

Figure 3.
Paper: HPJ1124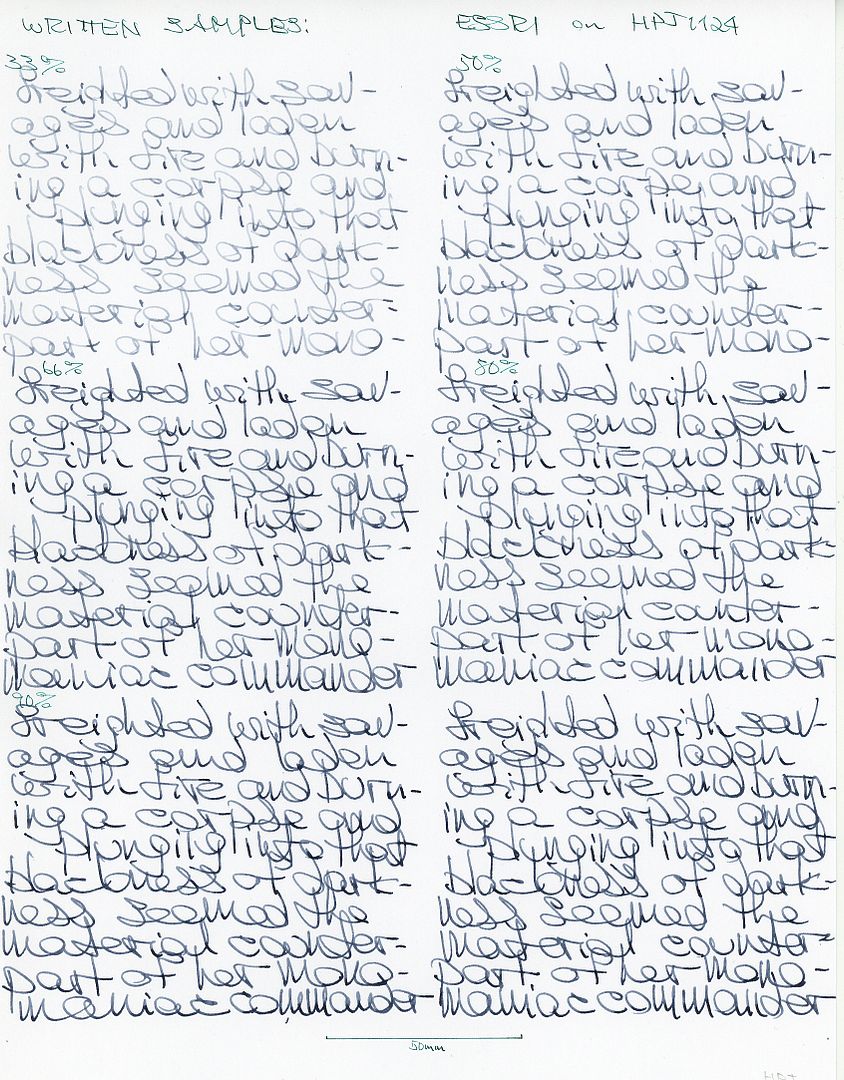 Figure 4.
Paper: Rhodia


Figure 5.
Paper: Rhodia.


Figure 6.
Paper: Staples 20 lb.


OTHER STUFF: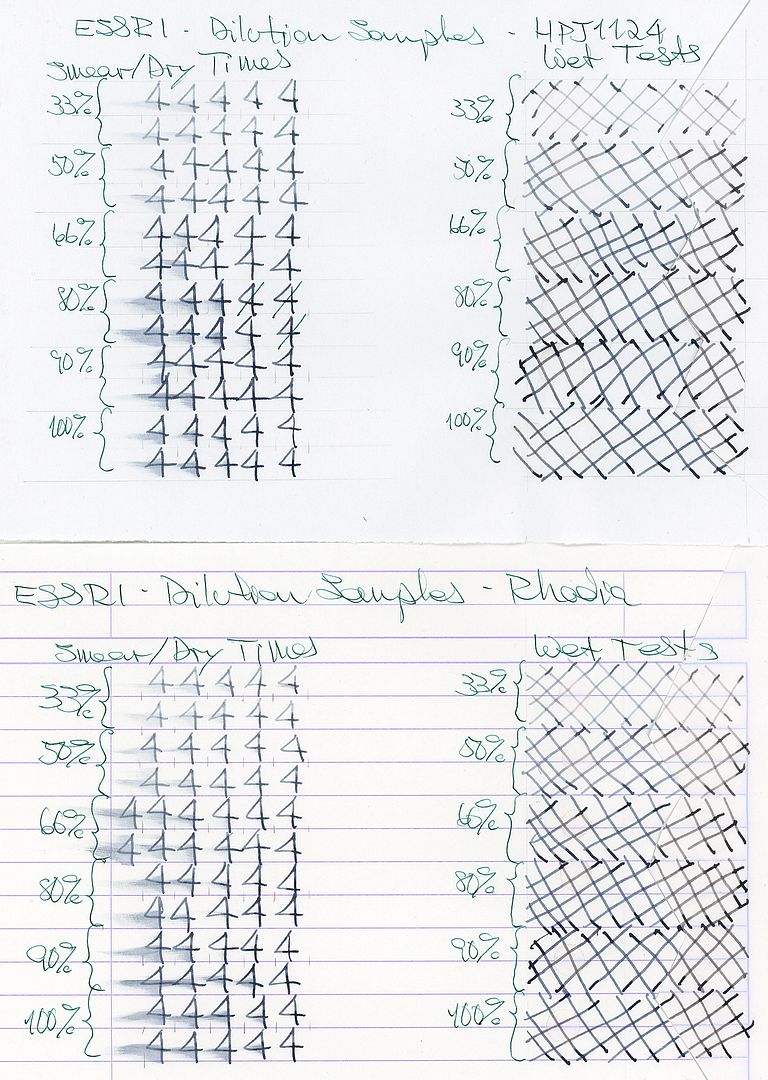 HiRes Scans - 300 dpi:
Paper: Rhodia.

33%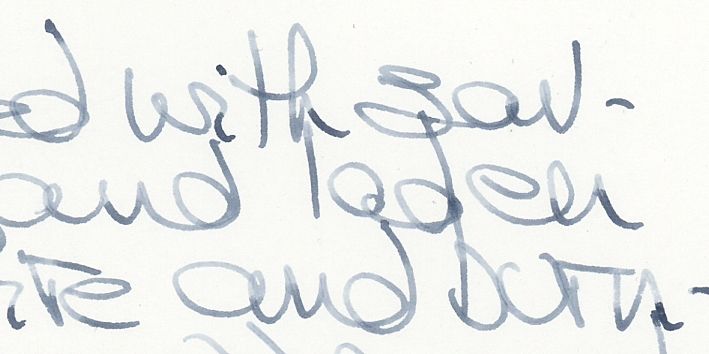 50%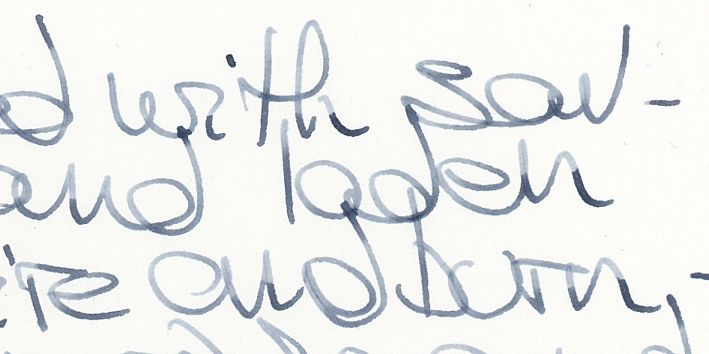 66%


80%


90%


100%




Flexi nib [mis]adventures:

50%


66%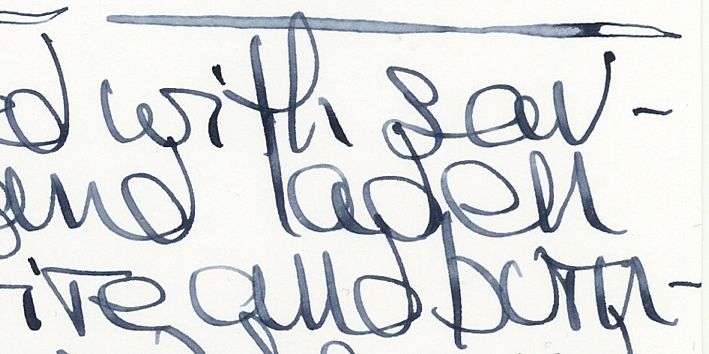 80%


-30-

Tags: Ecclesiastical Stationery Supplies Registrars Fountain Pen Ink ESSRI Dilution Sandy1

Edited by Sandy1, 03 January 2012 - 15:13.