I am all about getting the most for my money. As part of a closeout sale, I was able to snag this Libelle fountain pen for about 60% off.
Since it was such a bargain, the Libelle Siena feels like it is worth much more than I paid for it. It is "expensive feeling" in the hand; the parts are all machined and fitted together very well. I chose the "Palio" pattern, and the husband calls it my "Cosby Sweater Pen", but I love it. I get a kick out of coordinating my ink and pen colors, and the colors in the Palio give me many options all in the same pen! The chrome-accented pen has a black base with flecks of orange, blue, and magenta. There are some pretty pearlescent parts which give a vintage depth to the finish of the pen. It comes with an extra cap that is all black, just in case you desire a more reserved look. This is a very thoughtful bonus! Also included are a standard international cartridge and a converter for filling from a bottle of ink.
As far as the important part goes (ie: how it writes)- very smooth and just a tad on the dry side. This one was kind of difficult to get going, but once I matched it with the right ink, it was smooth sailing. I decided to take mine to a nail buffer just a few times to eliminate the possibility of the "baby's bottom" one finds on so many modern nibs. It took a small amount of tinkering, but the nib is very smooth, and certainly worth the $45 I paid at www.isellpens.com. I would definitely recommend this pen to a friend with the same level of FP experience as myself (which is not much, but enough to jump a few very low hurdles).
And now for the most important part: THE PICTURES!!!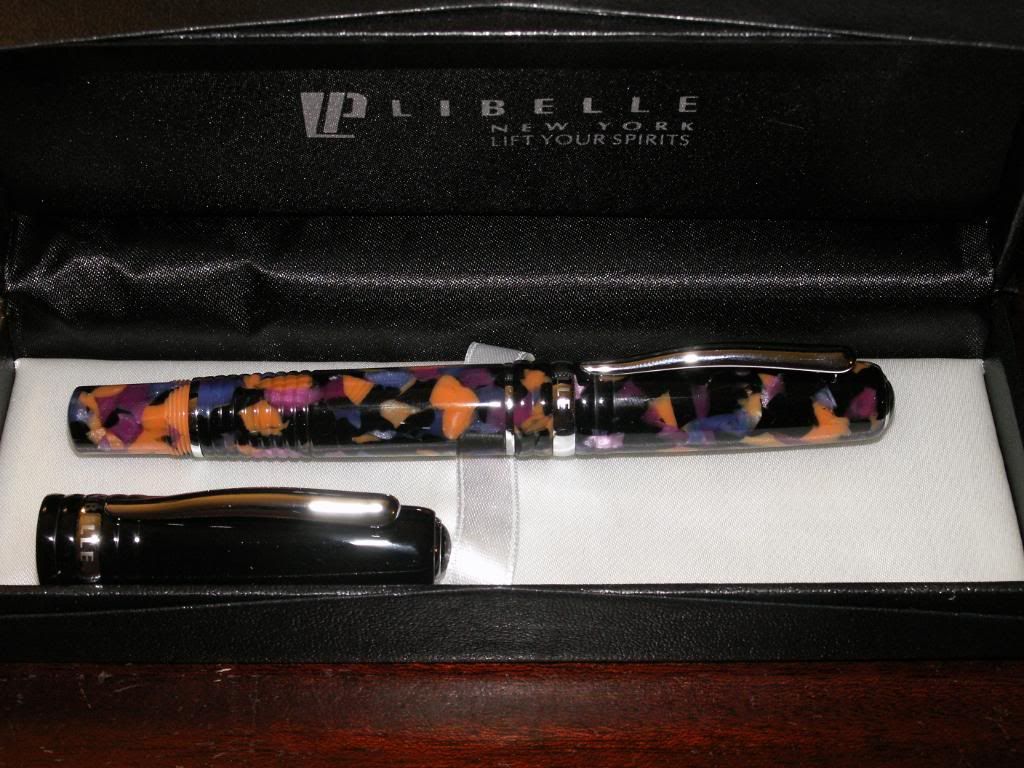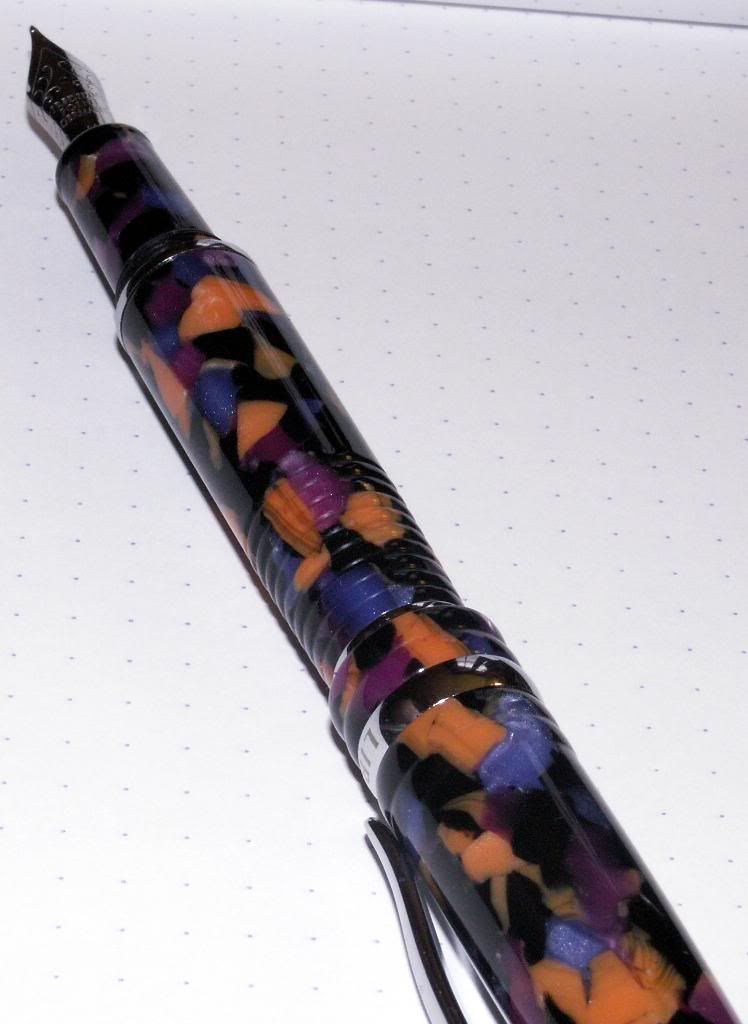 Size comparison(L to R: Jinhao X750, Lamy Safari, Libelle Siena, Esterbrook J):
Writing sample and nib comparisons:
(For the curious, the inks used above are Diamine Amazing Amethyst in the Lamy M, Noodler's Mata Hari's Cordial in the Lamy B, and Diamine Eclipse in the Esterbrook 2668.)
Edited by shaylenwilliams, 20 November 2011 - 22:52.