Hi,

This comparison was triggered by my curiosity, (aka 'the perceived need'), about three Diamine colours shown here.

There was a thought that Diamine 'Indigo' ink did not match that name. My suggestion was 'Automotive Primer Coat', but that wouldn't really encourage most consumers to buy it by the gross.

Then we have the recent ink, named 'Denim'. Well, as wiki well knows, denim is cotton woven a specific way, it simply is not a colour. However, the word 'denim' has a connotation of garments known as 'blue jeans' or 'jean jackets', which are most often made of denim and typically coloured with an indigo-coloured dyestuff.

Then of course one Member who shall not be identified, (DanielCoffee) thought that Denim may be a darker version of Prussian Blue. I thought that ink was a 'dusky Blue-Black'.


And so.

Here we are.

Another three-way.



To juxtapose all inks, the first ink (Denim) is repeated.

At this time I have not done a Review of the Prussian Blue, so I shall decline to compare intangibles. All other stuff one can see from the scans. I shall leave it to the reader to query and/or comment as they wish. So let's cut to the chase:


~O~


☞ For convenient viewing of the images, you may wish to scroll to the menu at the very bottom of this window, then change the FPN Theme to 'IP.Board Mobile'.

Please take a moment to adjust your gear to accurately depict the Grey Scale below.
As the patches are neutral grey, that is what you should see.

Mac http://www.wikihow.c...te-Your-Monitor
Wintel PC http://www.calibrize.com/

Grey Scale:


~o~


The ubiquitous but flakey swabs were not used, rather down-strokes from the 330.


Denim:

Prussian Blue:

Indigo:
Denim:

Written Samples

Denim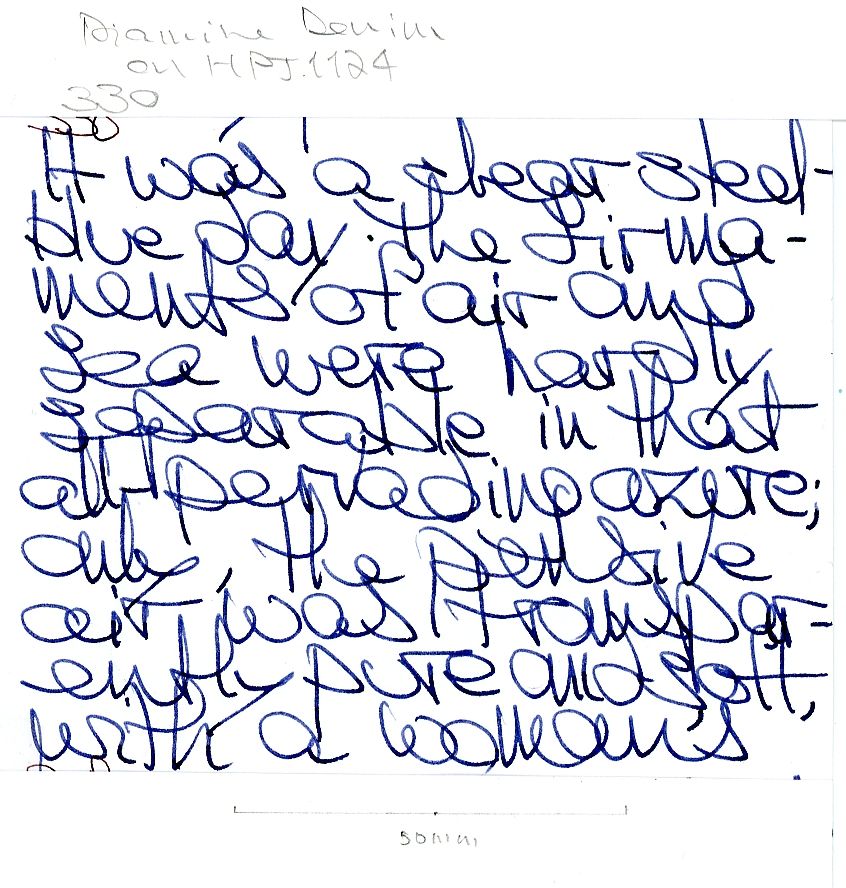 Prussian Blue


Indigo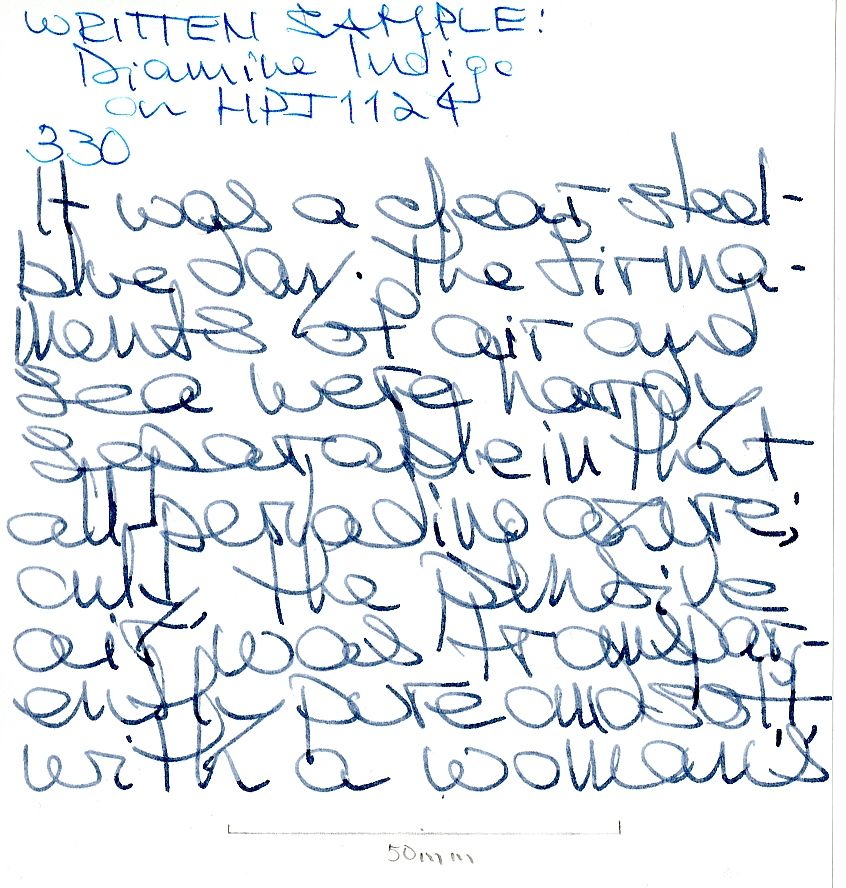 Denim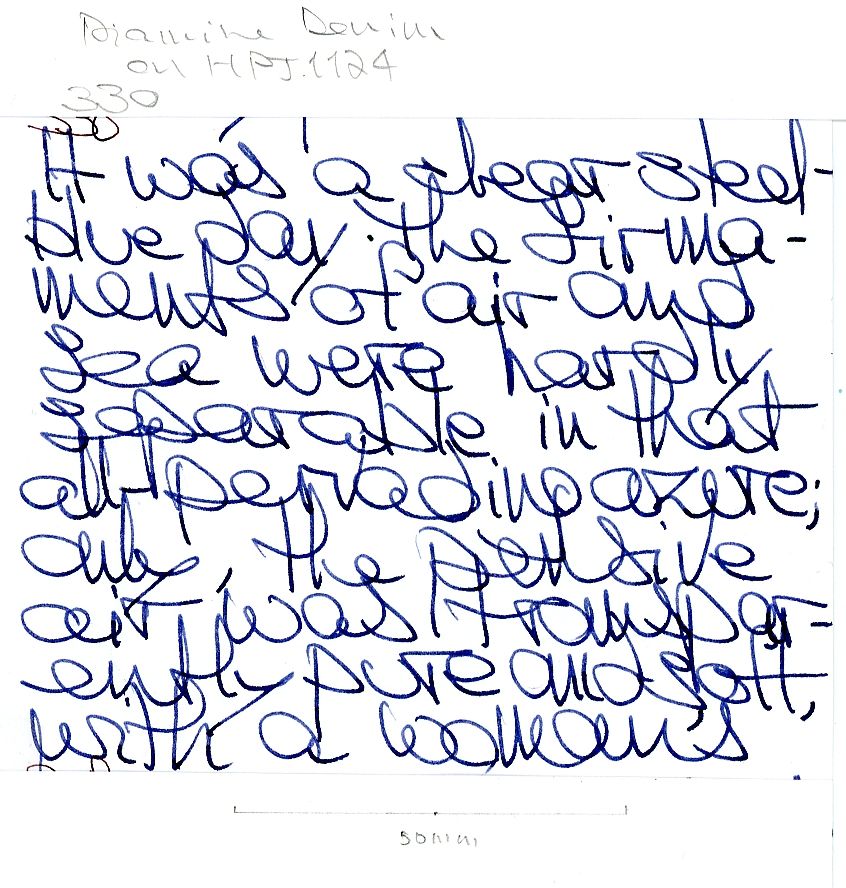 Hi-Res Images

Denim: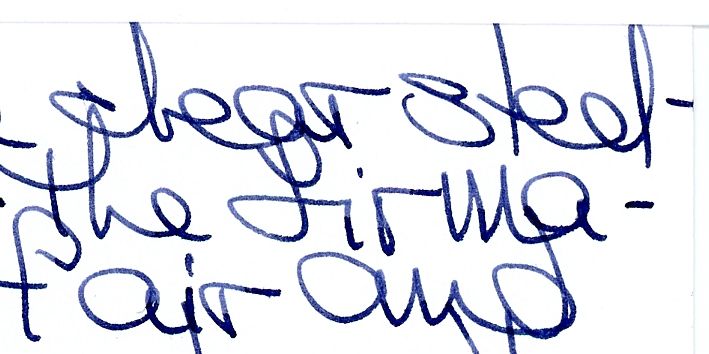 Prussian Blue:


Indigo: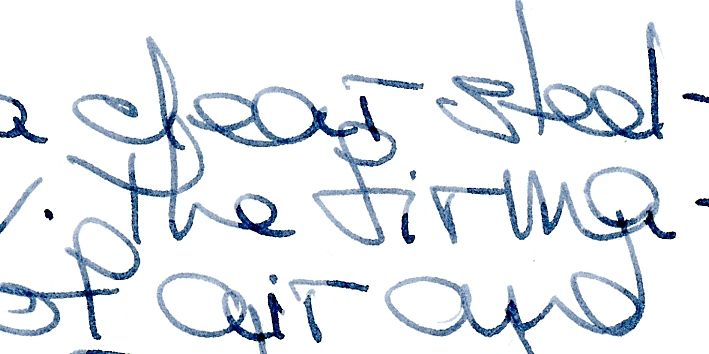 Denim: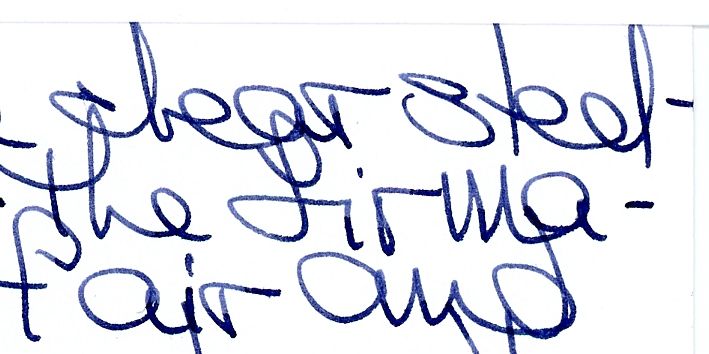 Other Stuff

Denim:


Prussian Blue:

Indigo:



Links to Ink Reviews:

Prussian Blue: Please don't hold your breath.

======

NUTS & BOLTS

Pens:

Samples: Sheaffer Imperial 330 + steel M nib.
For lines & labels: Pilot Penmanship with Pelikan Turquoise, and a 2H pencil.
______

Paper:
HPJ1124 24 lb. Laser Copy.
______

Images:

Scans were made on an Epson V600 scanner; factory defaults were accepted.
Down-strokes were scanned at 400 dpi & 24 bit colour.
Full written samples were scanned at 200 dpi & 24 bit colour.
HiRes Images were scanned at 300 dpi & 24 bit colour.
Scans were not adjusted post-capture, so went straight to photobucket.
______

Densitometer Readings
______

Fine Print
The accuracy and relevance of this Review depends in great part upon consistency and reliability of materiel used.
Ink does not require labelling/notice to indicate (changes in) formulation, non-hazardous ingredients, batch ID, date of manufacture, etc.
As always, YMMV, not only from materials, methods, environment, etc., but also due to differences between the stuff I used, and that you may have.
Also, I entrust readers to separate opinion from fact; to evaluate inferences and conclusions as to their merit; and to be amused by whatever tickles your fancy.


-30-

Tags: Fountain Pen Ink Comparison Review Diamine Denim Indigo Prussian Blue Blue-Black Sandy1
Edited by Sandy1, 02 October 2011 - 18:25.