I just received this little gem in the mail today from Peyton Street Pens. This is my first real "vintage" pen, AND my first non-C/C or piston fill. Color me intimidated!
I had researched this pen a bit, so I pretty much knew to expect an economy-type pen from the 1950's, that concentrated its steam in the nib-department. The looks of the 713 Symphony aren't stunning, but that wasn't why I wanted this pen. I wanted a somewhat economical way to try a REAL vintage flexible nib. In that department, this pen most certainly does not disappoint. I wouldn't call it a wet noodle, it probably ranges somewhere between a semi-flex and flexible, but I am not experienced enough with flex nibs to make that call. In fact, the only other flexy fountain pen I've ever used is the Noodler's Flex Creaper. The nib is very smooth, and is pure writing bliss with a lube-y shader like Herbin Vert Olive!
Lengths are: 5 and 3/8" capped,4 and 7/8" uncapped, and very near 6" posted.
Here are more pictures and writing samples: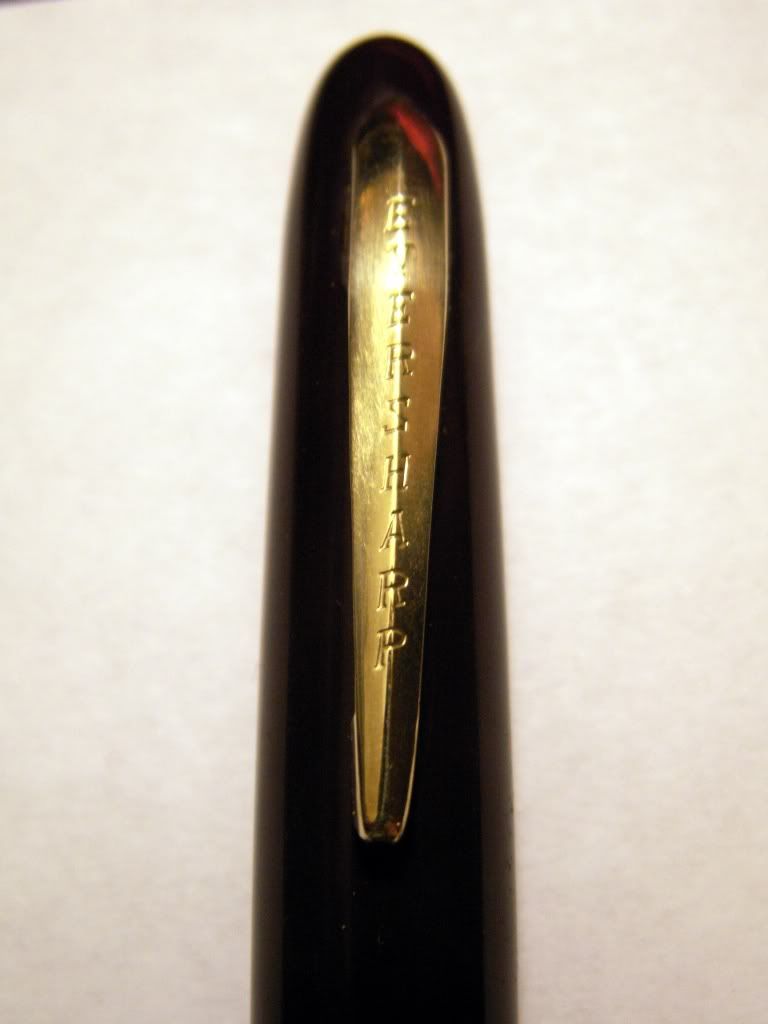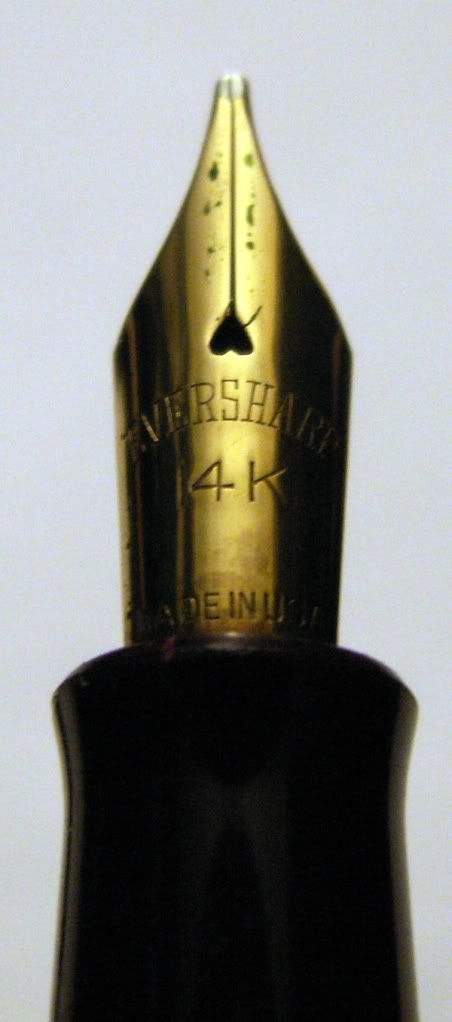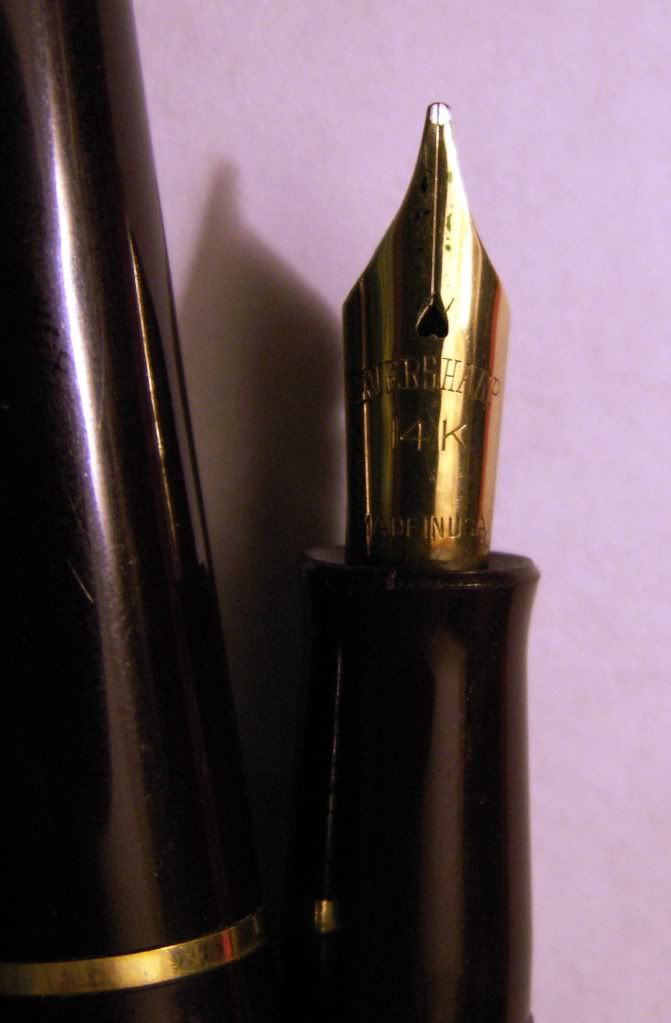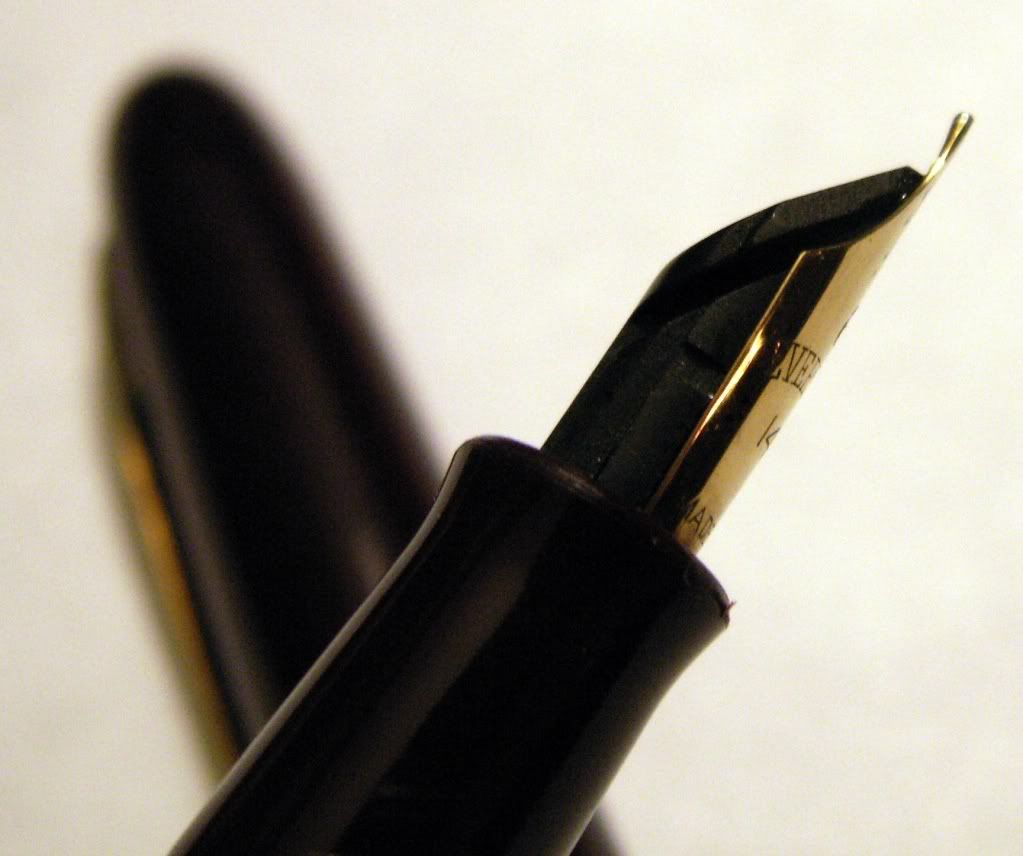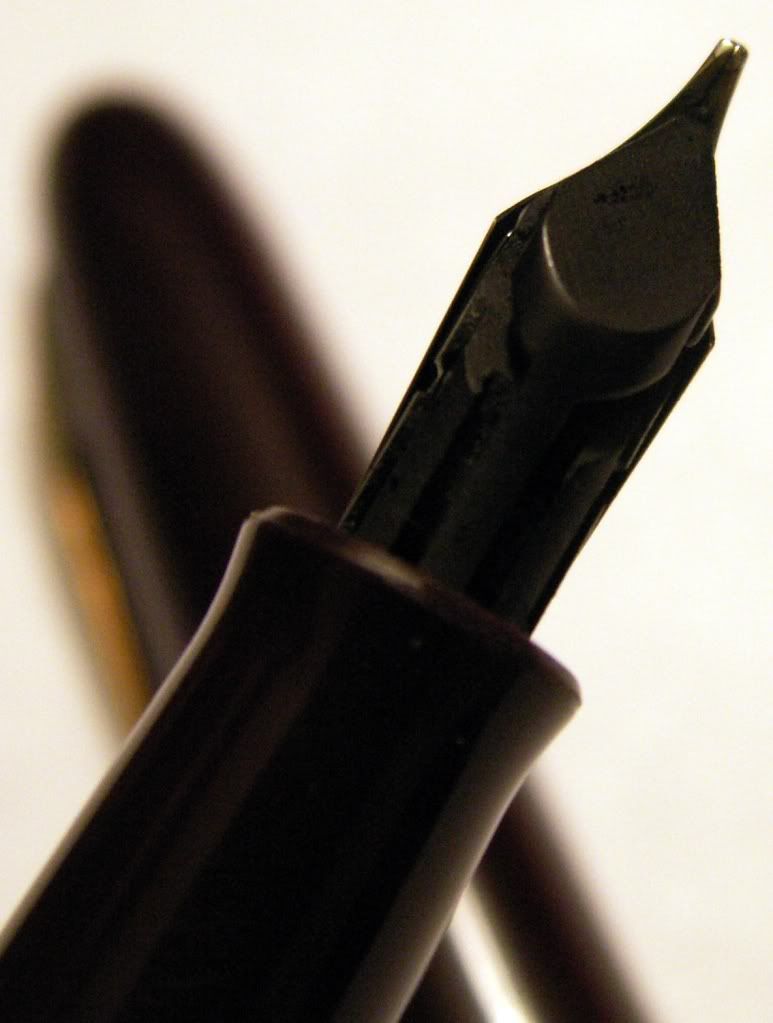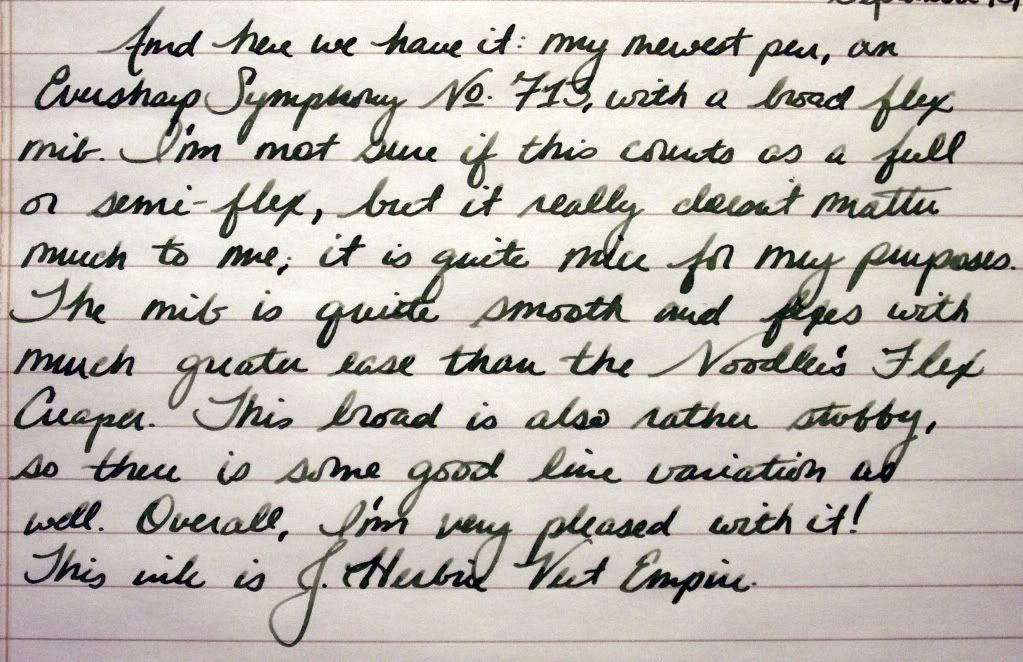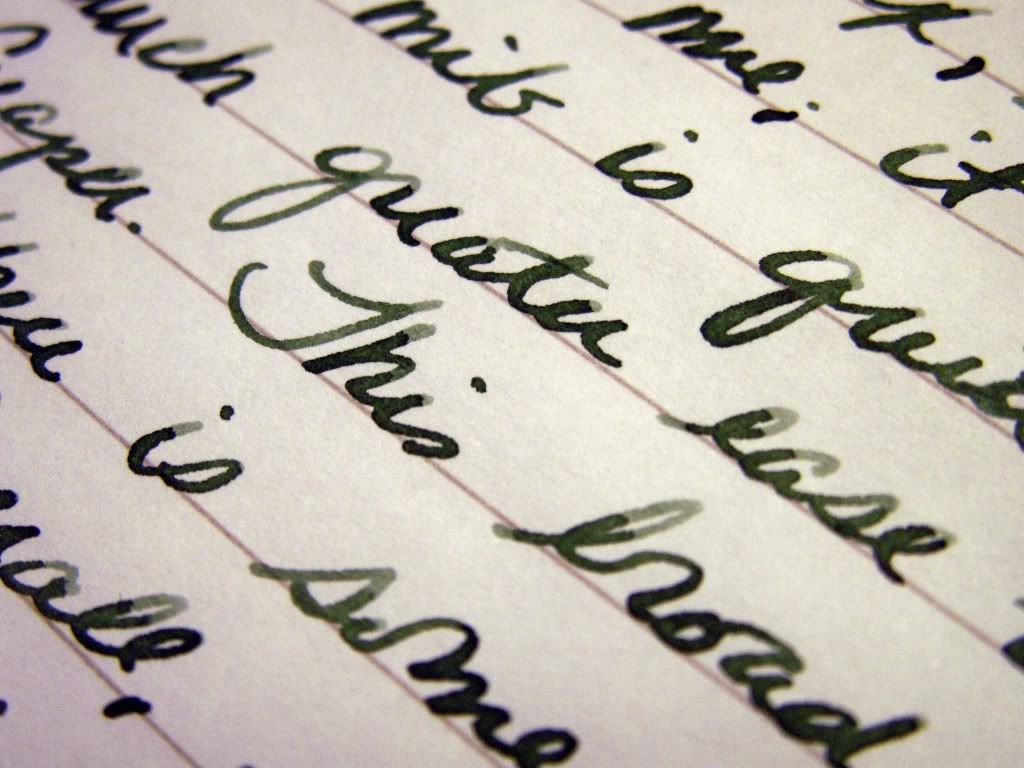 ETA: these are some pictures of the flex at work, I didn't really realize that the above sample doesn't show it off very well.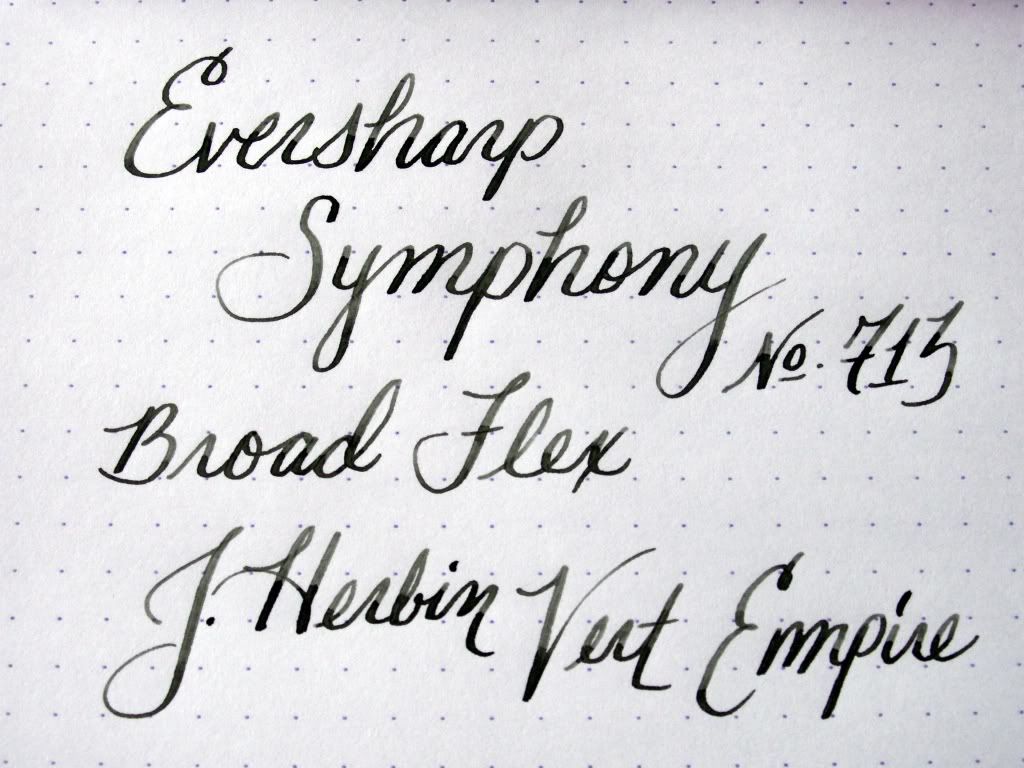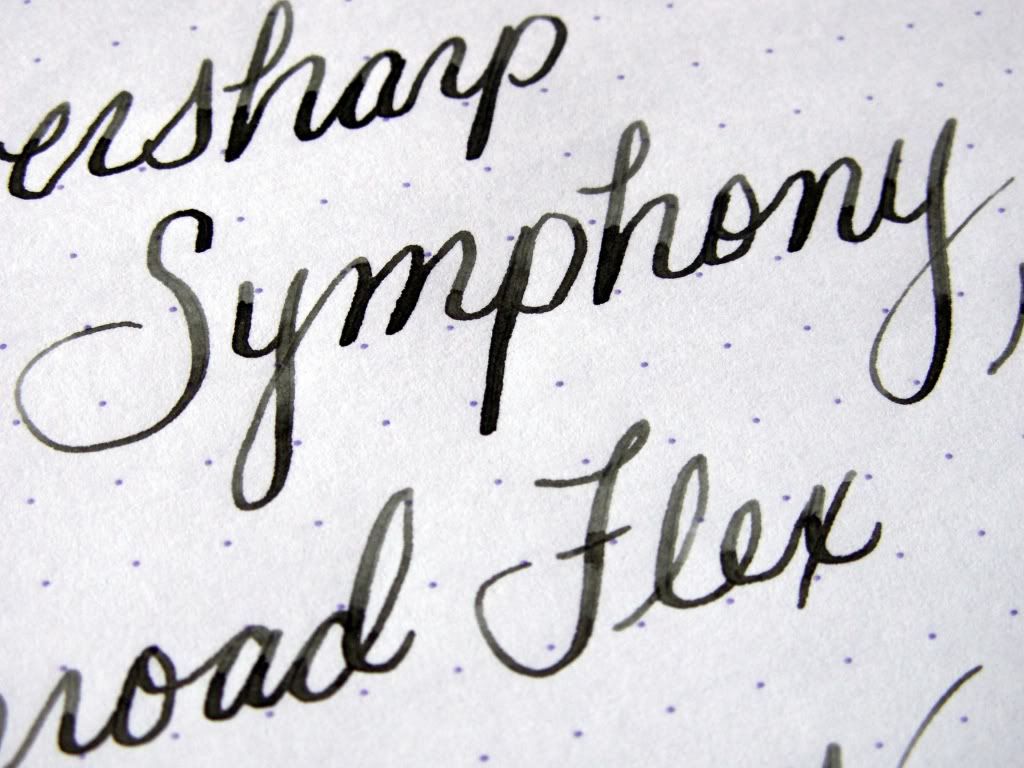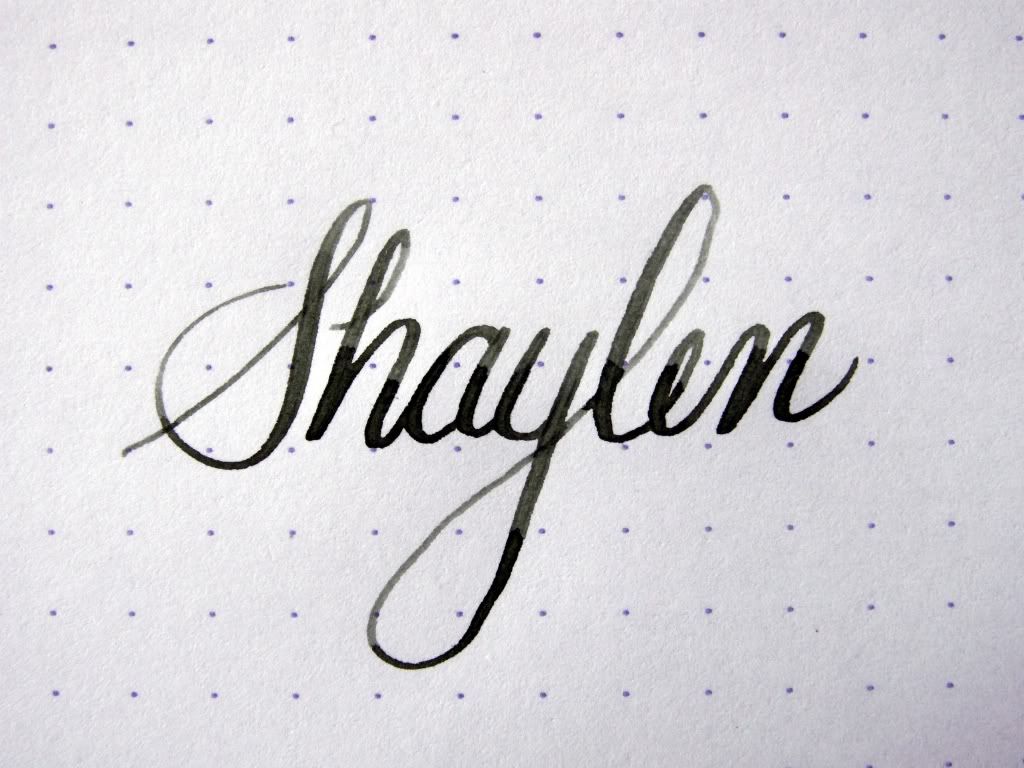 Edited by shaylenwilliams, 11 September 2011 - 11:19.