Now that I have your attention, C. E Levi fountain pens are actually handmade in Canada by Cameron
Lewis
(gotcha...).
In the last few years there has been a renaissance in American-made fountain pens (Bexley being the exception-they have been around since the beginning of time). Anyone who spends time on FPN knows that collectors of home grown pens are a devoted bunch, and with good reason; in today's market, if you don't have a superior product, your company will wither and die on the vine.
I'm no different. I love all of my pens from Bexley, Edison, Gate City, Franklin Christoph, Joe Cali, Ralph Prather and now, C.E Levi of Canada, N.A.
I came across Cameron's site by accident, but as soon as I perused it, I knew I was looking at something unique. One of my pen club buddies decided to take the plunge on a Nox. Once I saw his, it sealed the deal for me.
DESIGN:
9/10
At first blush, you might think that his pens are rather plain. Nothing could be further from the truth. Like any minimalist Bauhaus design ,the beauty lies in the details (i.e. Nakaya). The Nox (available in a large and small size-this is the baby) is clipless but has several details that give it real architectural interest. Notice the brushed finish on the ebonite, with the ends in brighter effect, the cut lines on the brass trim, and decision to have the blind cap stop just before it screws flush with the body.
All of these contribute to real integrity in the make up of the pen's look, and really comes to life when you see the pen in person.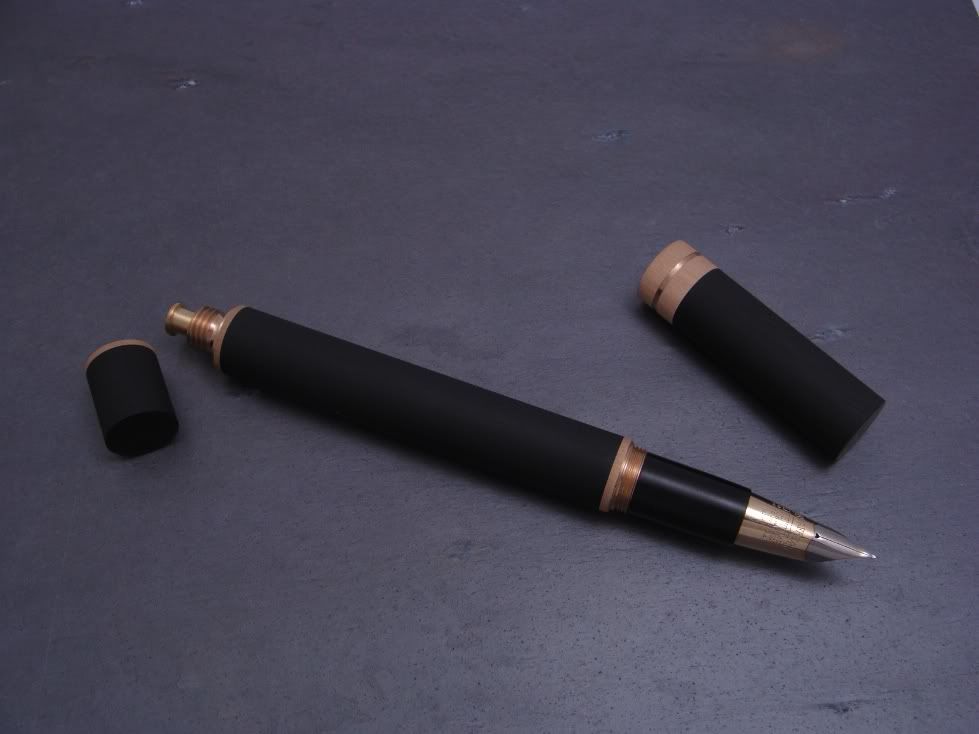 CONSTRUCTION:
10/10
This is one the real strengths of C. E. Levi pens. With all of the great pens out there it is hard to imagine that there would be yet another original take on the fountain pen. The combination of ebonite and brass gives the pen a hard to describe feeling of being very lightweight, but with a little heft that the brass provides.The ebonite finish is very close to that of the Lamy 2000, except that is Makrolon (fibreglass)
All of the machining is perfect, and this is done on a lathe (no CNC equipment from what I know). The cap and blind cap screw on smoothly and securely. One major flaw is that Cameron doesn't provide the company name on the pen anywhere.
Less is more...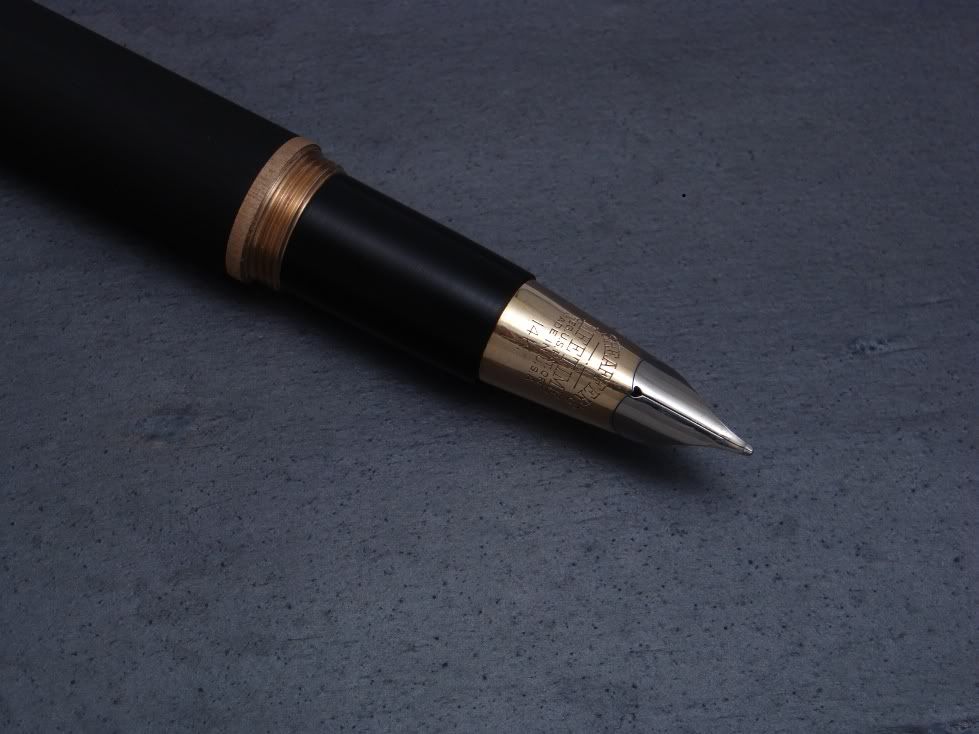 FILLING SYSTEM:
7/10
Most of Cameron's pens utilize a button filling system, which will delight purists. Mine is very easy to use and appears to provide a full sac. Some of my other button fillers have relatively stiff buttons, but this requires the lightest effort of all of them. One little nit is that there is a considerable amount of play in the button itself. I talked to Jim Hughes who also owns this pen, and he said that his is the same, but it doesn't affect the filling process. He said he got two to three weeks of random writing on the first fill.
NIB:
9/10
The combination of the Nox body and the vintage Sheaffer Triumph nib is perfection. Not only are the asthetics wonderful, but the nib itself has been tuned exactly as I had requested. It is one of the smoothest nibs I own, with the flow being flawless and absolutely no skipping.
A truly great nib.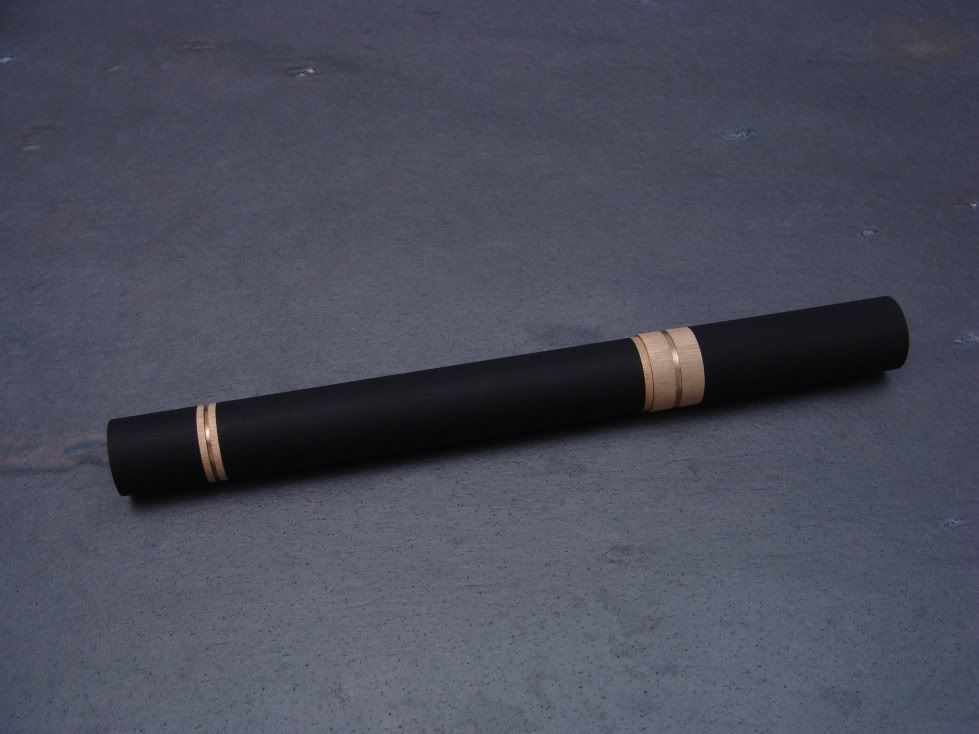 CONCLUSIONS:
9/10
As you might expect, I like this pen. A lot.
If you are a devotee of modern Japanese clipless pens, you will love C. E. Levi pens. They have the look of a no-nonsense tool that might have been in my father's desk (or toolbox) 50 years ago.
Their quality and construction is without fault, and they are unlike anything else on the market.
(Photos with permission of Cameron Lewis).