Welcome to all Wahl-Eversharp fans and those looking to learn more about this wonderful "Big Four" Fountain Pen and Pencil manufacturer and its mostly great products. Whether you are a casual visitor, just learning about Wahl-Eversharps, or a serious collector with deep academic interests, I hope you will find this Forum to your liking. And always feel free to contact me with any constructive suggestions for improvements.

A word of introduction about your moderator. I am flattered to have been encouraged by and to be acceptable to the Administrators and named the Moderator of this forum. I am Syd "The Wahlnut" Saperstein and live in the San Francisco Bay Area. I have been using fountain pens for over 40 years, collecting them seriously for over 14 years, focusing almost entirely on the Wahl- Eversharp brand for the past 9 years, and restoring them for the past 8 years. Although I have a pretty extensive library of Wahl-Eversharp material that I am willing to share I hope those of you with iinfomation of your own will do likewise. I joined FPN in October 2004 and have been a regular visitor and sometimes poster since then. I am a member of the PCA, and the Pan Pacific Pen Club. I am a Commercial Banker by profession and do my "Pen Thing" in my off-time.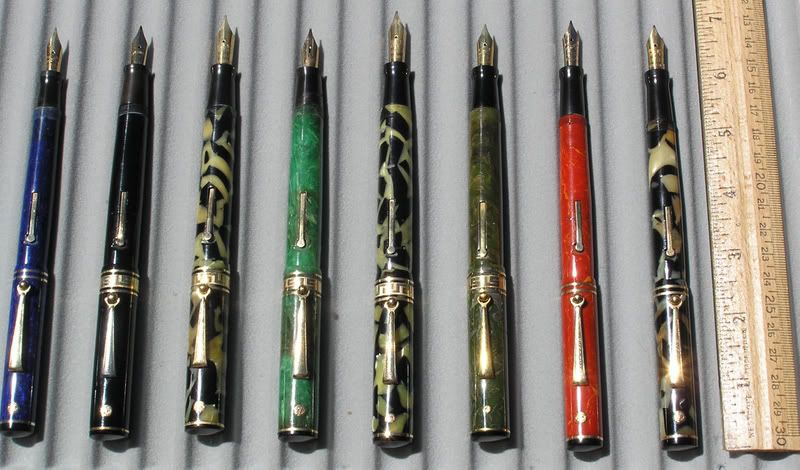 This is not MY forum, it is YOURS...I just work here. While I am willing and able to supply a pretty steady amount of interesting matrerial to the Forum, and keep it lively, it is my hope that you will post early and often on interesting topics with your information and questions.
Syd "The Wahlnut"
Edited by Wahlnut, 27 November 2006 - 01:42.