Hi Friends,
I am reviewing a recent Brahmam Acquisition, the Orange and Black Celluloid Leader from Deccan pens.
Appearance and Finish - the pen is the classical Cigar Shape with black Striations running longitudinally along the orange celluloid, the two ends of the pen are black. The finish of the pen is very nice, all parts fit accurately together into a very pleasing whole
Size and Weight - this is a medium sized pen about a couple of mm shorter than the MB 149 and slimmer in girth, therefore substantial. but it is considerably lighter than the 149 as there are no brass parts. The pen measures 5 3/4 inches capped and 6.26 inches posted. It weighs 30 gm when full.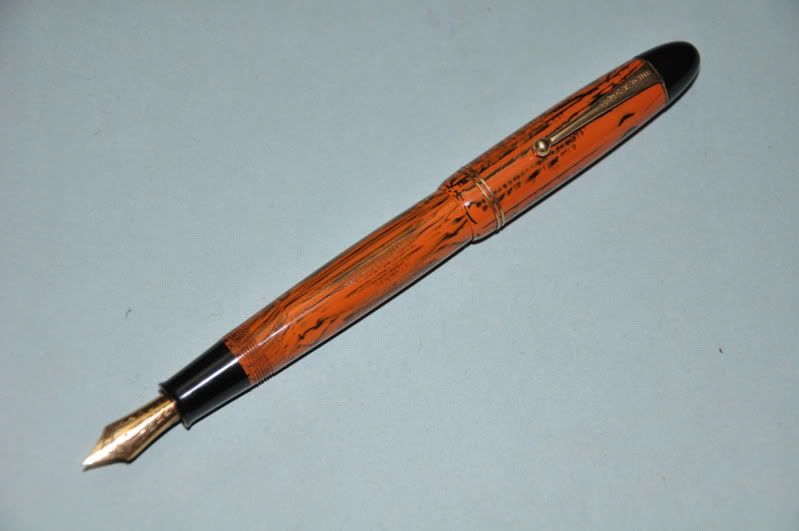 Cap - the cap end is black and has a white inlaid dot (simulating the famous white star), the clip is ball ended and bears the legend "Brahmam". There are three cap bands, two thin ones bordering a wider band which are situated a little way above the cap lip. the cap has a small breather hole and also an inner cap.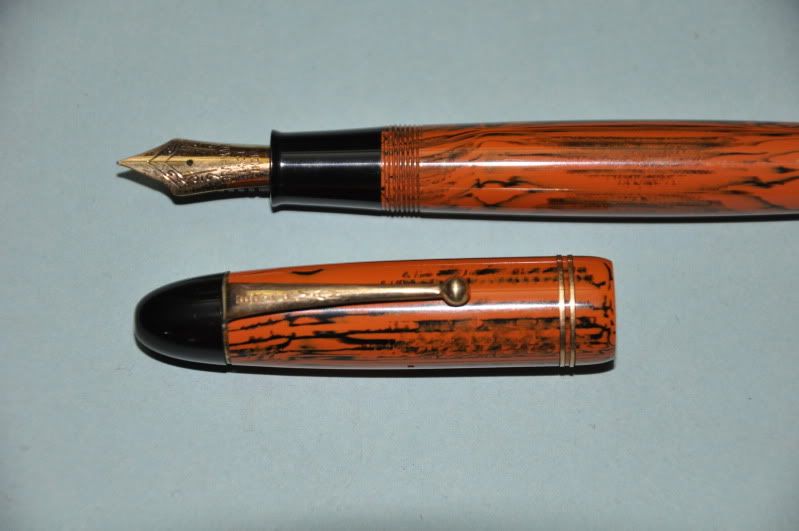 Barrel - the section of the pen is black and has a flare above teh nib, it screws into the barrel end with 8 threads. Both the section and inner and outer barrel threads are of the usual Brahmam high quality. The material of the barrel is the same longitudinally striated orange celluloid. The end of the barrel has a black "cap" with another thin band, all the bands and clip are 12 kt gold there fore show no brassing despite the age of the pen. The quality of the material of the pen can be appreciated in the pictures. The Barrel bears the inscription "Brahmam pen" in silver coloured letters.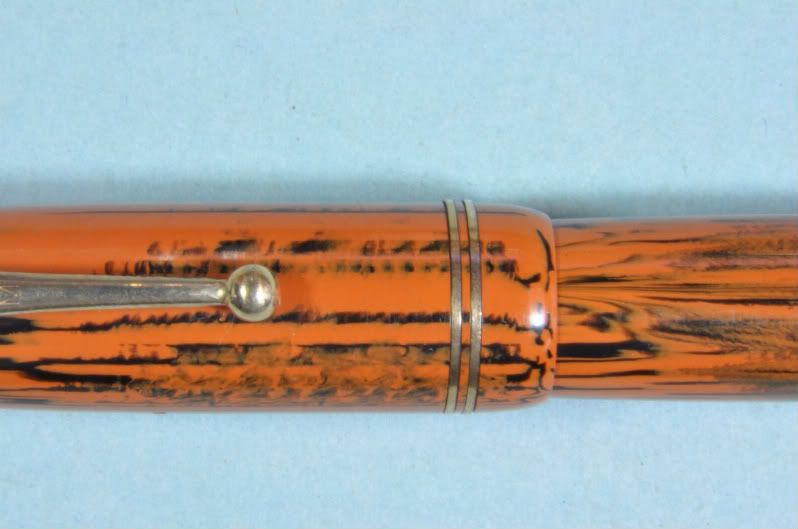 Filling Mechanism - the pen is an aerometric filler and holds 3 ml ink.
Nib and Feed - the feed is black ebonite and the 14 ct nib is handmade with engraving and and inscription saying "Brahmam" it is a fine point and not flexible but provides line variation on the downstroke (see writing sample). The line is very wet (8/10) which is surprising for a fine nib, there is a hint of feedback, all in all a very pleasurable writing experience.
I usually write with the pen posted and the cap posts firmly, despite its slim appearance the pen sits very comfortably in the hand.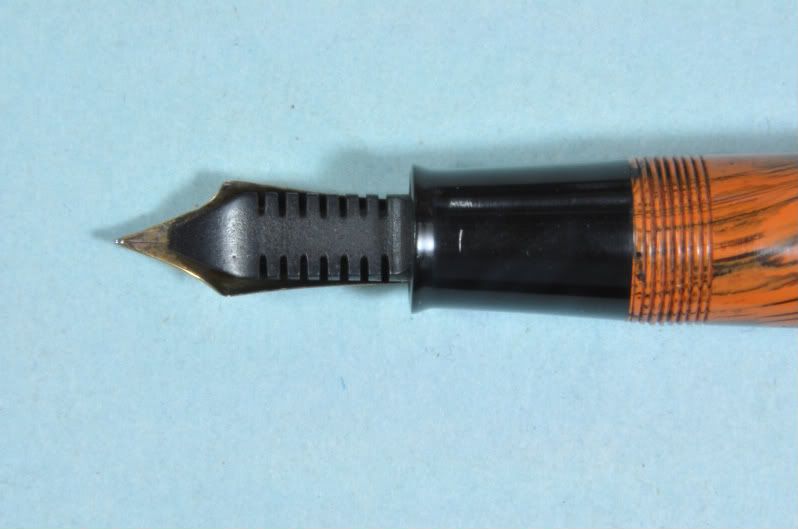 Overall - well among the older pen companies in India Brahmam were at the pinnacle of the craft and this reflects in their pens, consequently the pens were expensive and sought after by connoisseurs. Deccan seem to have some of these which they let out occasionally. This is a piece of India's pen making history and a lovely writing tool.
Enjoy
Edited by ashishwakhlu, 01 June 2011 - 03:47.