Again I would like to share a wonderful piece of history: a 1950's Montblanc Catalog. For the exact year I think this could be from 1957 as the models 6XX and 7XX pens already show the wing nib and the 262 is still listed (only made until 1957) as well as some of the earliest ballpoints (I believe Montblanc started selling Ballograf ballpoints in 1955).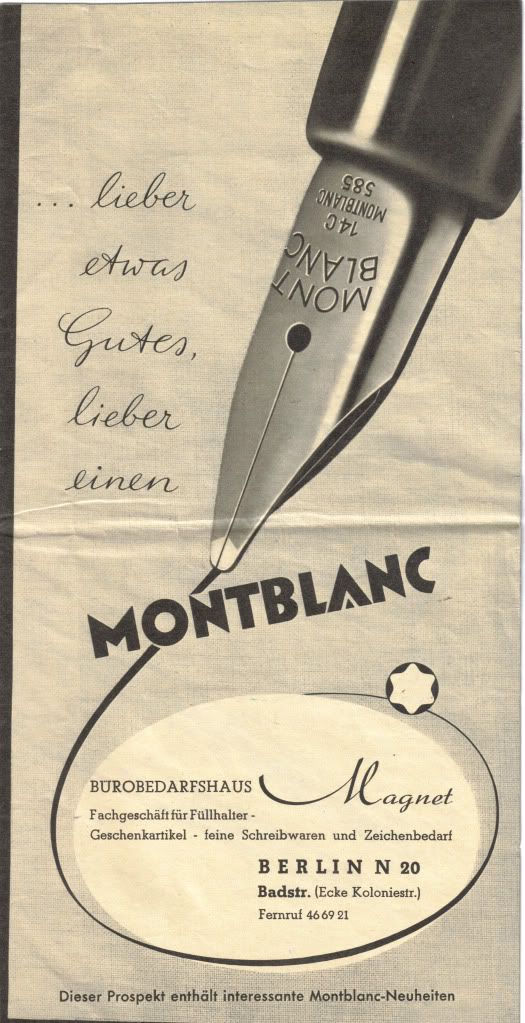 Wonderful wing nib; the catalog shows the address of a shop in Berlin, Germany
Top of the line pens with the modern Wing nib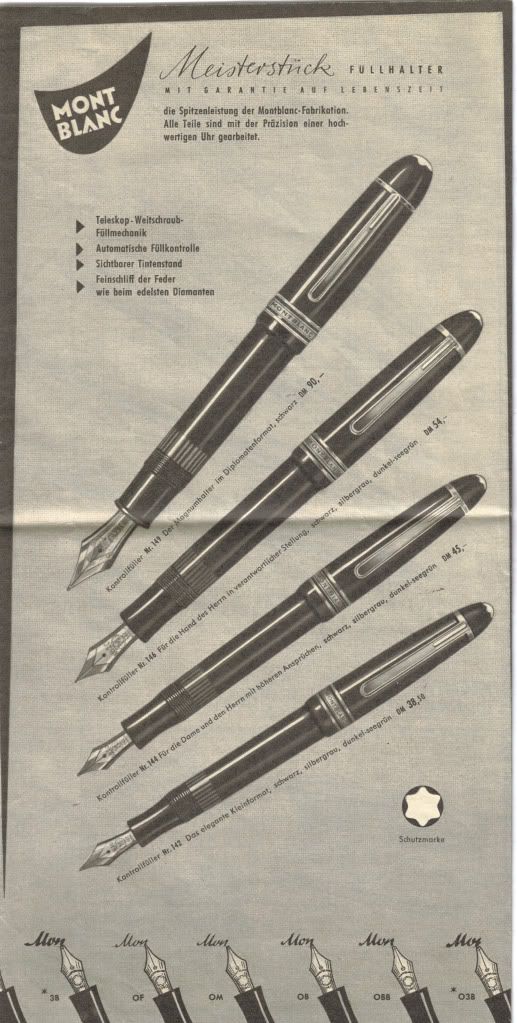 The Meisterstück pens are still made from celluloid and the smaller ones come in three colors: schwarz (black), silbergrau (silver striated) and dunkel-seegrün (green striated). I've never seen the a reference showing the the name dunkel-seegrün (dark sea-green) for the green striated models!
25X pens made from plastic rather than celluloid.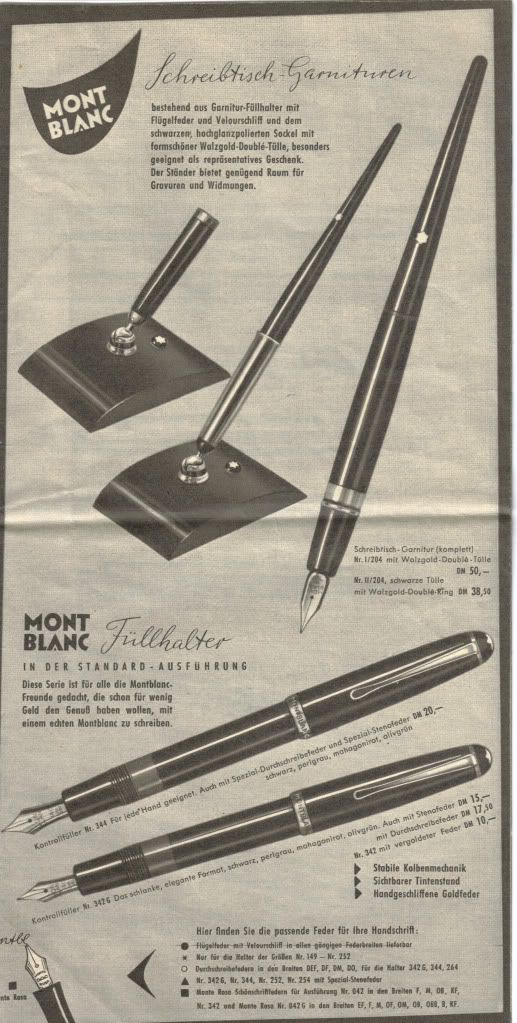 Desk sets and affordable line of 34X pens. Please note the different nib sizes shown on the first three pages of the catalog.

Matching pencils and student line pens.
Lots of ballpoints and pouches.
I hope you enjoy those.
I've posted other catalogs from Montblanc here (in case you've missed those so far):
Montblanc 1939 news
early 1950's
c. 1960's
Also Tom Westerich posted lots of nice catatlogs on his site mentioned here:
More Montblanc catalogs
Cheers
Michael