Help me turn watches in to pens!
I have three Invictas and one Haurex that are either brand new, or worn lightly. All are in great condition and working fine. They all come with original packaging and all accessories/links/etc.
All prices include shipping CONUS, with international shipping at cost. Tracking included, and Insurance for $2.00 extra.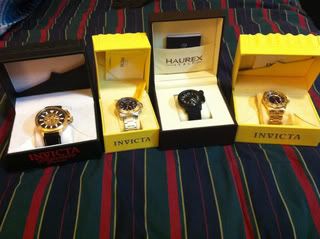 1. Invicta Grand Diver GMT 5128
- Swiss made, GMT dial and bezel indicator, Flame Fusion Crystal, Gold Plated, with quartz movement. These are not available many place now, but can be found on amazon for about $125.00. I am selling mine, worn but nearly flawless for
$85 Shipped
to you in the
CONUS
!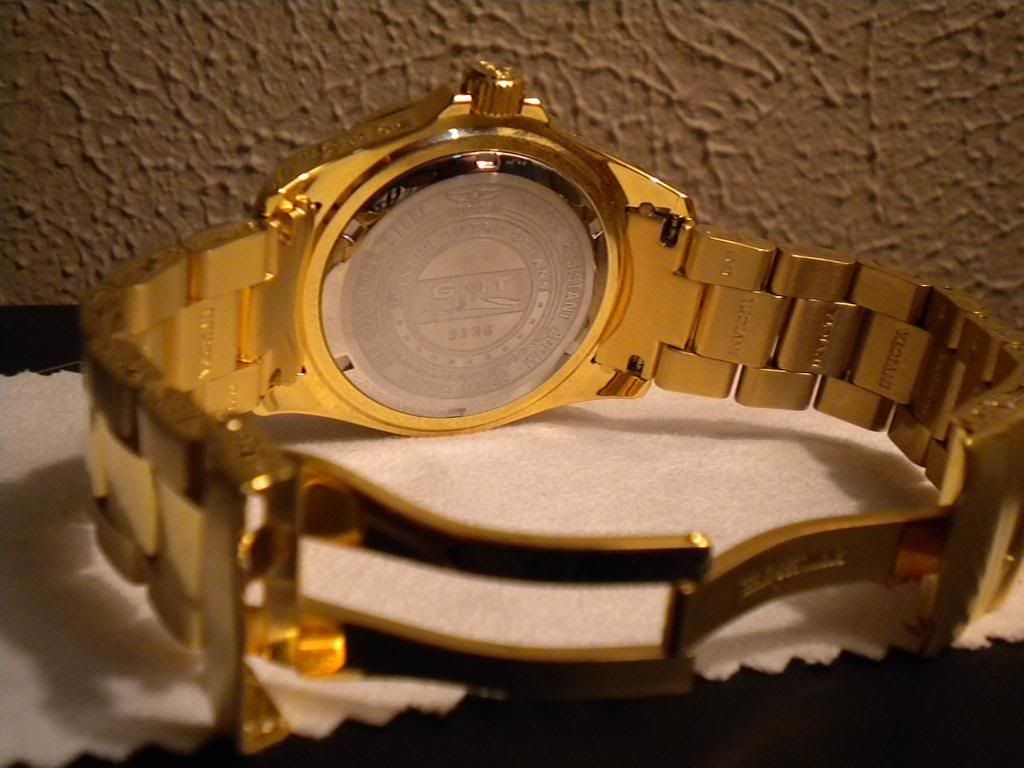 2. Haurex Italy "Armata" Black
- Very nice black Haurex with a black rubber strap. Its been worn lightly (maybe twice) and working perfectly. Seconds subdial and date. Nice casual/sports look. I couldn't find this exact one anywhere online, but amazon sells a different color for about $200.00. I'll take
$105.00 Shipped CONUS
!
3. Invicta Corduva Automatic Skeleton 7138
- Here is a big one! Japan automatic, pretty jewels and golden knobs can be seen front and back, with a nice canteen cap. The strap is leather on the skin side and a black "mesh" on the out side. I think this is a 51mm. I spotted this one at the lowest $245 and the highest $325 selling online. I will let it go for
$115.00 Shipped CONUS
!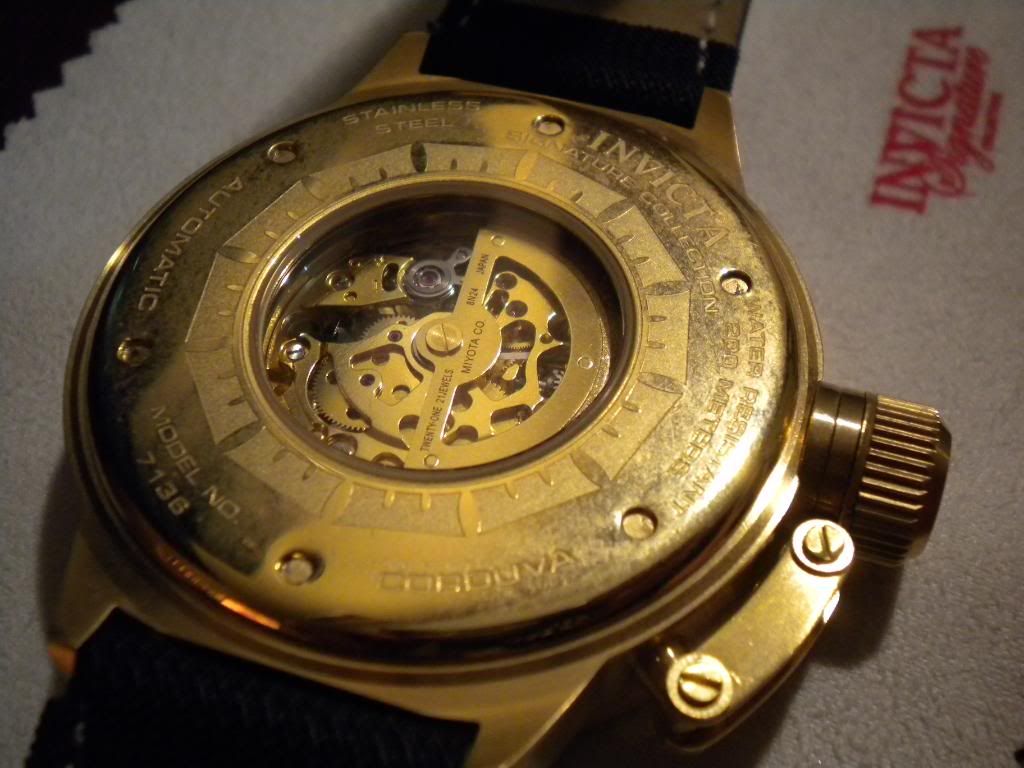 4. Invicta Sports 5248
- Stainless steel and gold plated two tone, a nice every day quartz beater, with Flame Fusion Crystal, Day and Date, this
brand new
, no longer sold watch, can go
with
any of the others for an additional
$15.00
!
(Note: this picture is of the same exact model but I had two so yours will be in original plastic packaging!)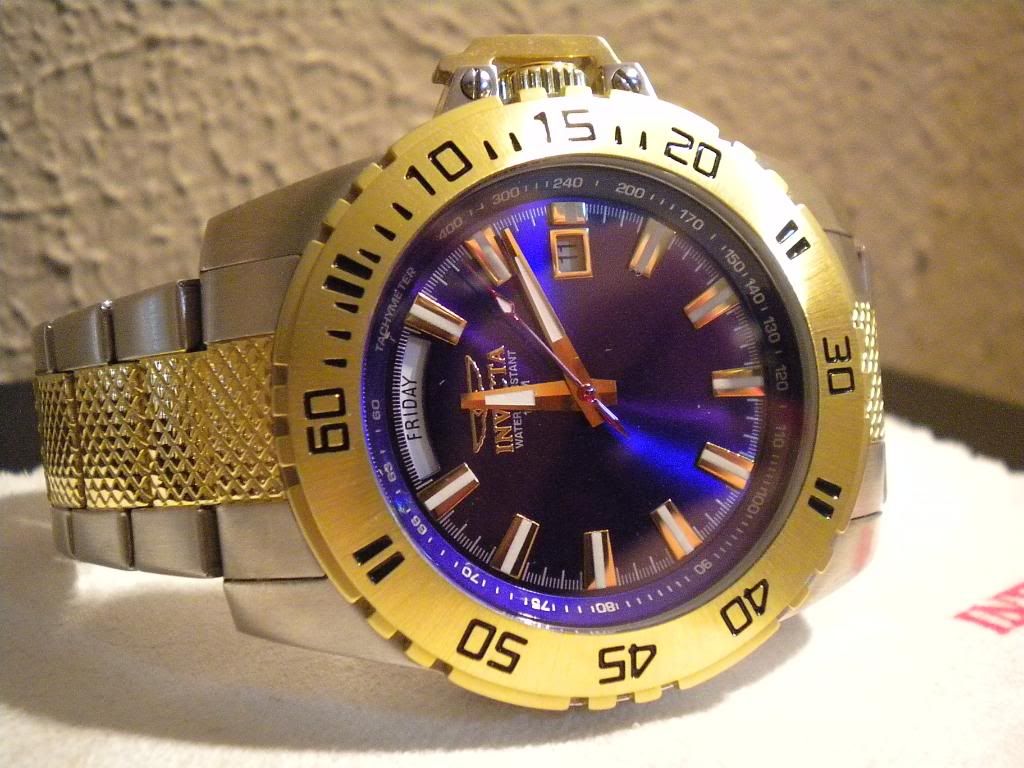 If you buy two or more together I can drop the price $5 per watch!
Just this weekend you can have the whole lot for
$250 plus shipping!
Please PM or email me at:
jtm117@gmail.com
I will read emails right away. Feel free to ask questions!
Thank you!