I haven't seen a Waterman Carène review on here, so I thought I'd make one!
Appearance/Finish
5/5
The carène is finished very well in an attractive, glossy black (I believe it is called Black Sea). The cap fits onto the barrel with a secure click; however this can mean that some ink is left on the nib from the force used. The gold plating is also highly polished and complements the black nicely. It feels well made and very well manufactured.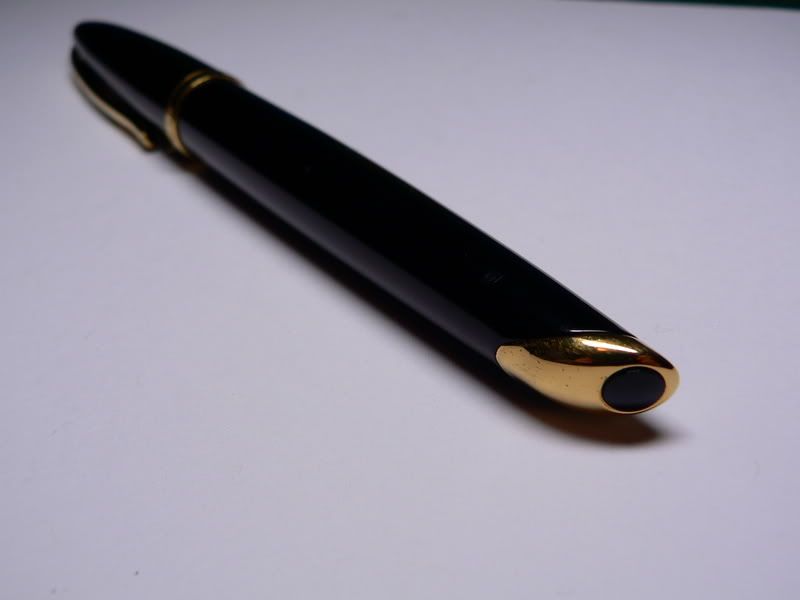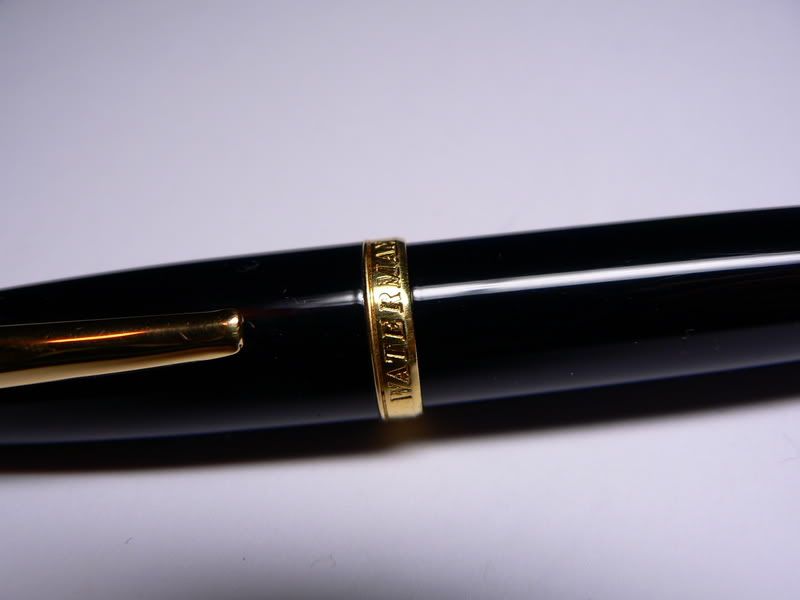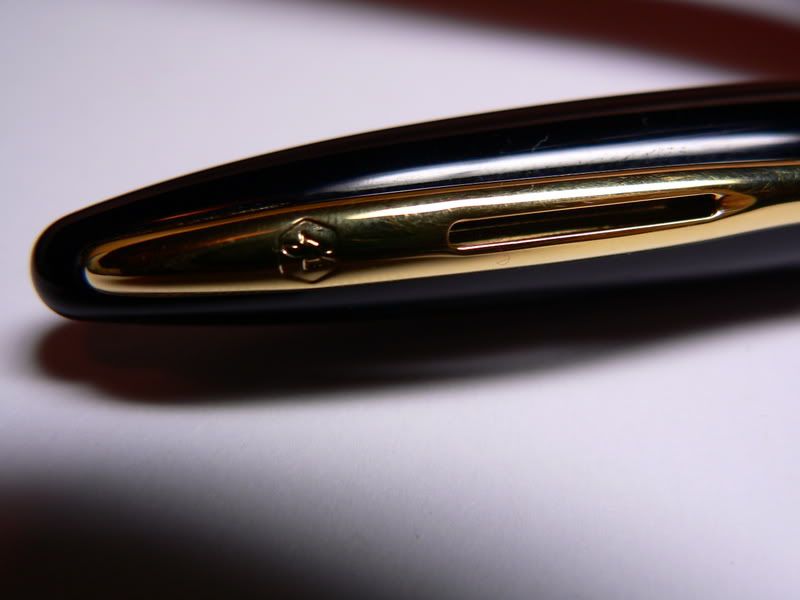 Nib Design and Performance
5/5
The nib is smooth with just a hint of tooth. It is strange in the design because the breather hole is at the back and the nib also extends part way up the section. This is not a problem because the ink does not spread to this area, and I have had no trouble with starting this pen, even when it is left uncapped for a while. It has not skipped on me at all. It is not a wet or dry writer, but in between.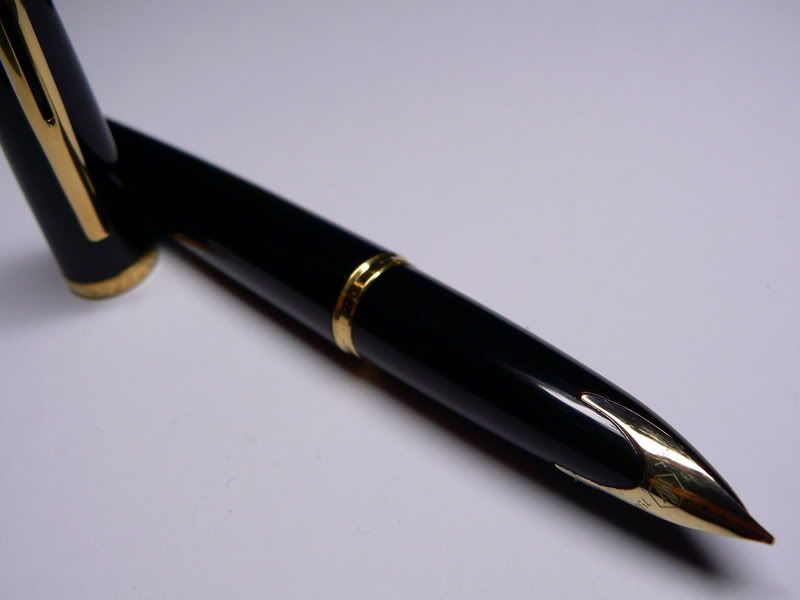 Design/Size/Weight
5/5
This pen is quite heavy, due to the lacquered brass constrution. I write with my pens posted and it does not feel too heavy for me and the pen remains balanced. Furthermore, there has been not damage from my posting habits at all on the upper of the barrel. This pen is about a centimetre longer than my Lamy Al-Star.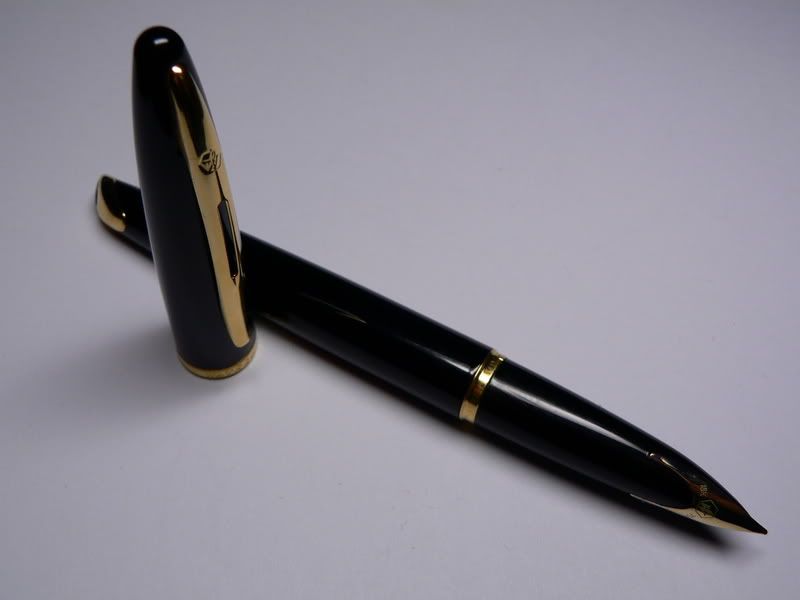 Filling System
3/5
This pen uses the cartridge/converter filling system. This is not my preffered system, but it is good for keeping the weight down on this pen. It came with a free pack of Florida Blue cartridges and two converters.
Overall, I am very pleased with this pen and would rate it very highly for it's cheap price.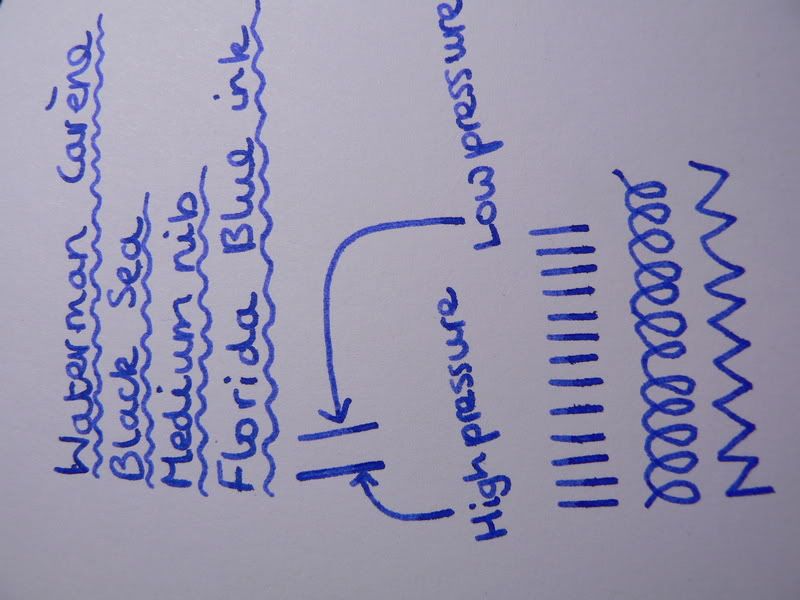 This writing sample is Florida Blue, but the colour is bad on my camera for some reason!
Please excuse any mistakes as I am relatively new to fountain pens and haven't grasped all the lingo yet!
Edited by Glaedr, 29 October 2006 - 20:42.