About four months ago, I posted my initial review of the Cross C-Series Carbon I has just acquired. One of the mods asked me to repost here for the index, so I figured I'd re-review four months into its use.
My initial impression of the pen (taken from my first review):
Well, it finally arrived, my C-series Carbin fine nib. Took a long time...in fact I had to send a note to the seller after a week and a half to remind them to please ship. After that, they shipped relatively quickly.

First impression: beautiful. Stunningly 'cool' pen (yes, I think 'cool' is a reasonable description). It has a nice weight to it, so it is not for those who prefer lightweight pens. It has a sound, solid, well-made feel to it.

Body: The pitted body gives it a very nice 'techy' look (OK, not really sure that's the best word), and nive feel and grip. The indentations on the top and bottom of the pen also give it cool mechanical look. The clip is spring loaded, and feels quite solid and secure. The threaded cap comes off with a half turn, easy to put on and take off. It posts easily with a very satisfying 'click'. The grip on the nib assembly has a layer of that 'grip' rubber you see on cheap pens, which I am not especially fond of, but is not too detracting from the overall quality.

Nib: not quite as impressed at the look of it, as it is a relatively small unimpressive looking nib, and looks for all the world like a steel nib. But, it isn't, it's an 18K nib. I have the fine point, and I REALLY like the line it lays down - thin, a typical finer end of western fine, with a fairly rich line, though not TOO wet.

Ink supply: came with a couple of black cartriges, and oddly, no converter. The cartriges,, which I assume are standard Cross cartriges (this is my first Cross FP) are small, and I don't expect they will last a day. But, I usually syringe-refill at work anyway, so shouldn't be a big problem. Still, would be nice to have more ink capacity.

Overall: I really like this pen. I suspect it will see a lot of use, though not sure which pens to displace in the rotation...

Hope this is of help to others.

Ken
So here are, four months later. As it happens, this pen has seen a lot of use, I still very much enjoy using it, and it still feel very 'cool' to me.
The pen has a wonderful 'techy/industrial' look to it. It is heavier than the average FP, with solid metal parts. The nib still has a wonderfully smooth feel to it, and lays down what for me, is the perfect wetness - not too wet, not too dry.
The barrel and cap material is really quite stunning (as you can see in the pics), and has a great feel to it as well (we all know that much of what we love in a pen is tactile...).
The cap to barrel thread is robust, not easily damaged, and is a single half-twist to remove/replace. Yet, it does not come loose. Further, the cap snaps posts onto the barrel end nicely as described in the first review.
Without further babble, some pics: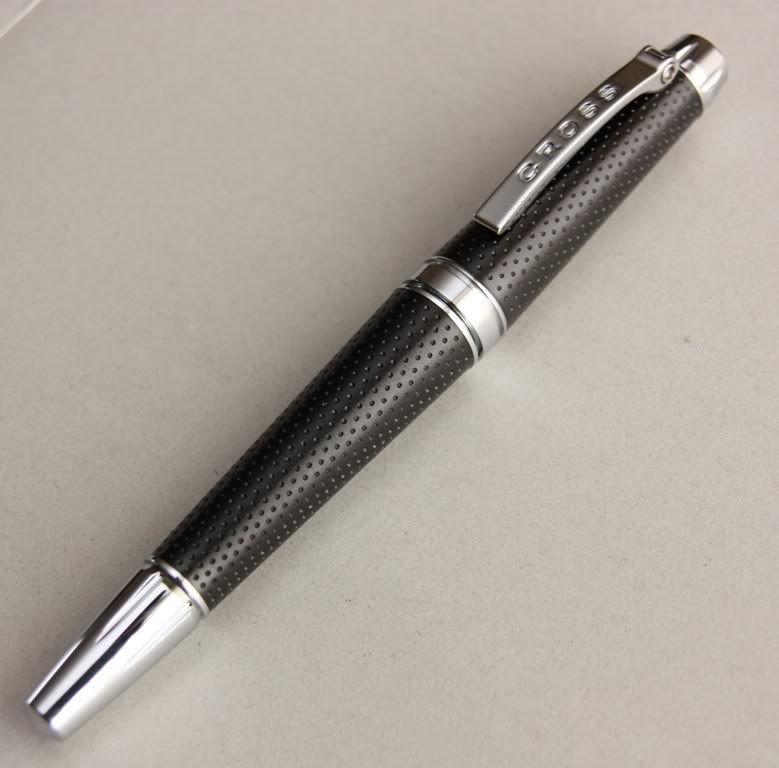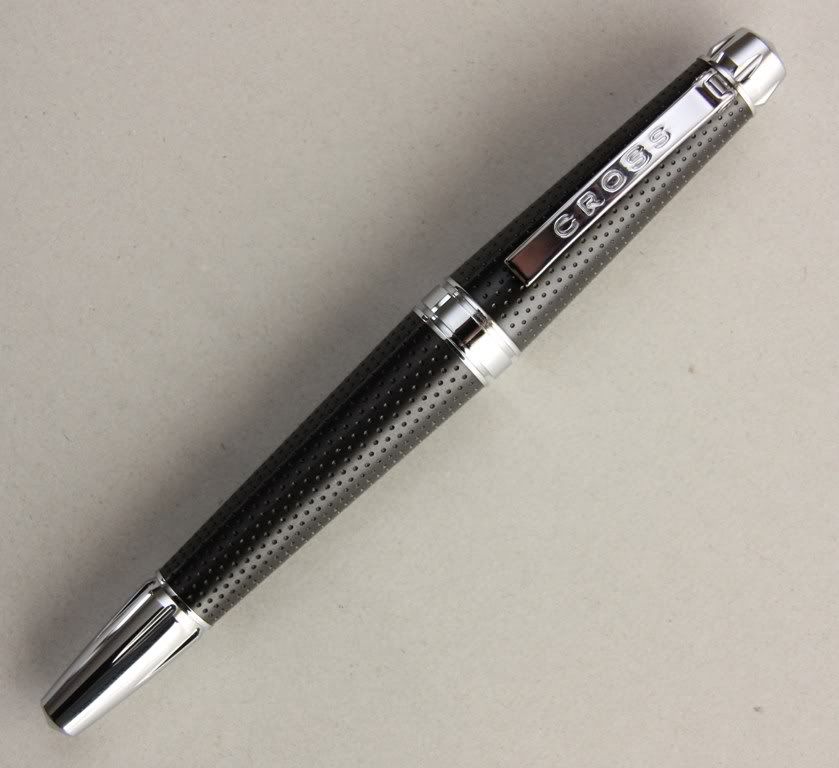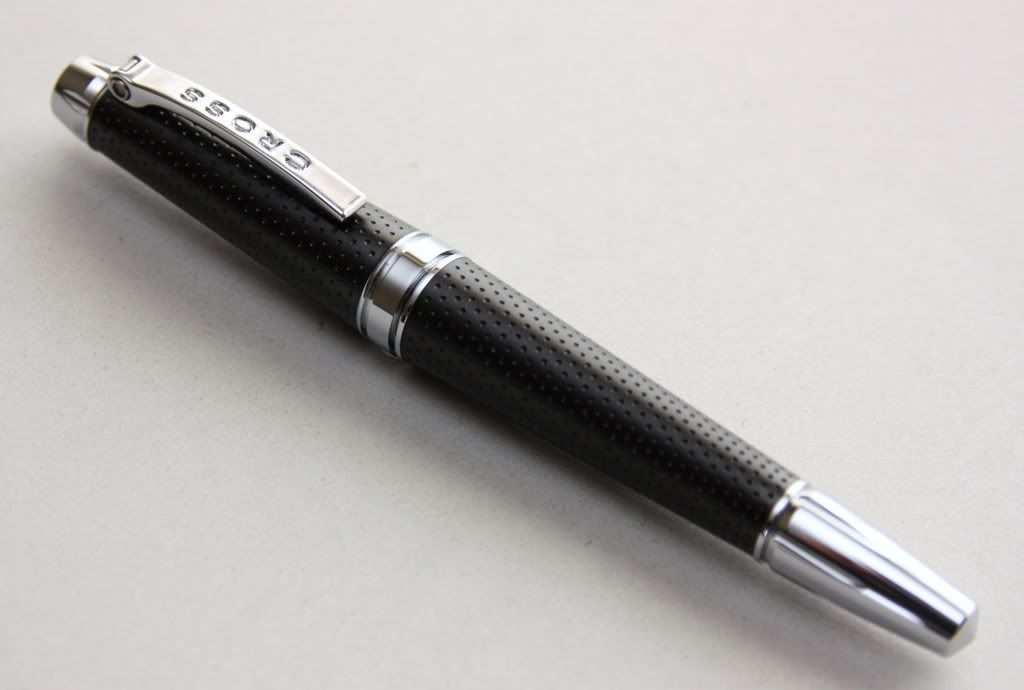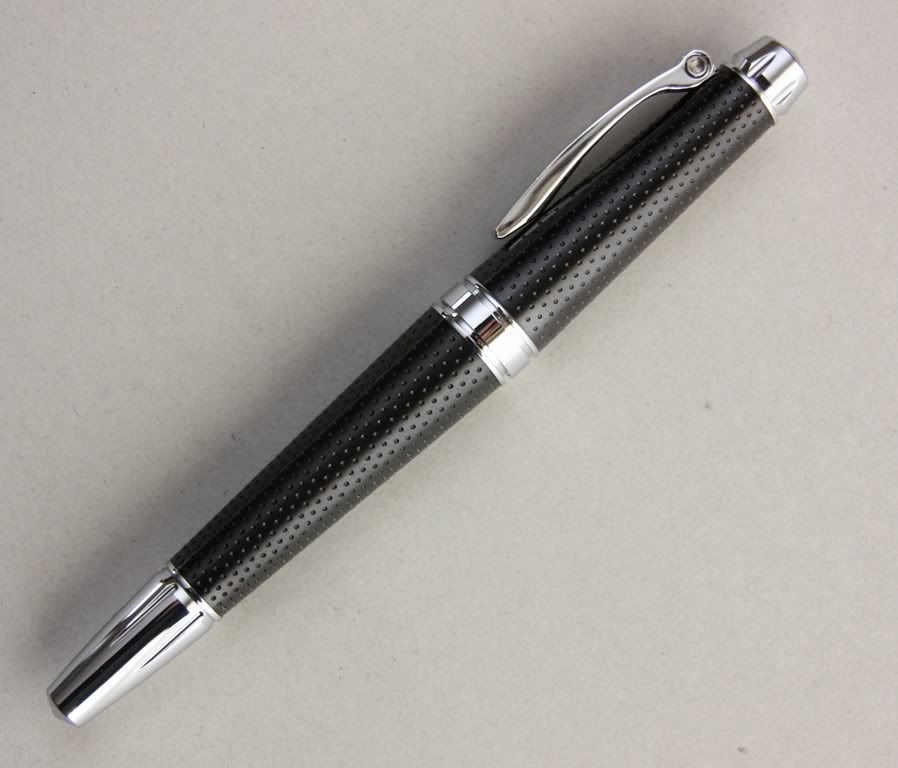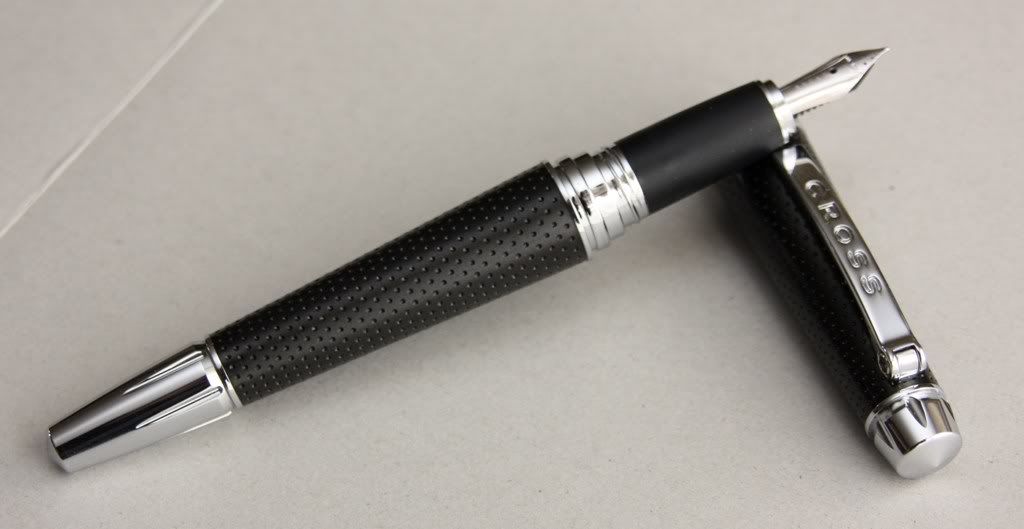 Hope this helps.
Ken