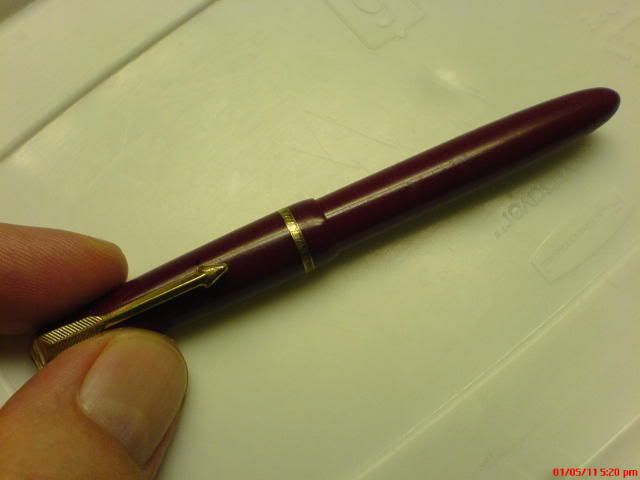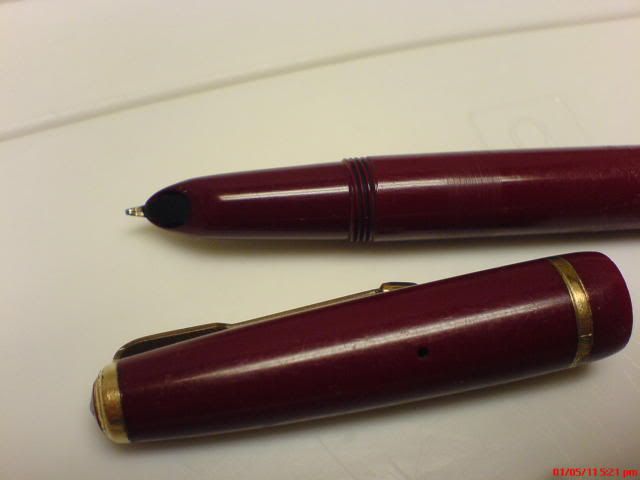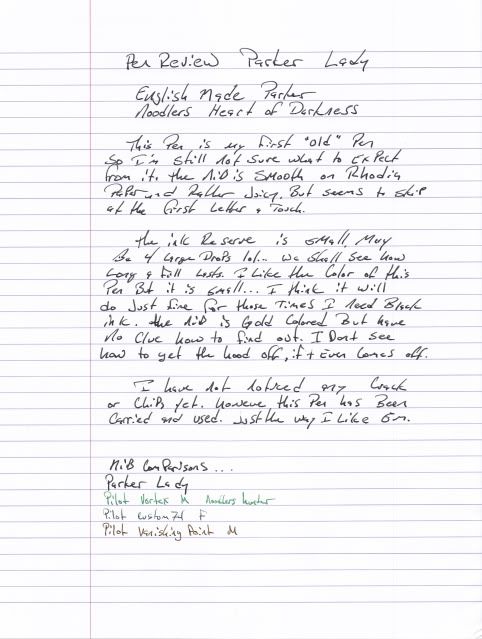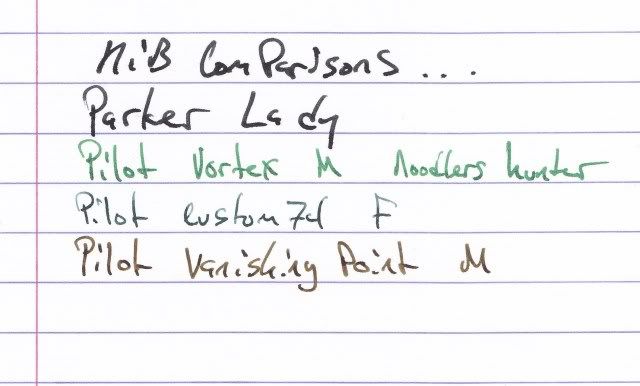 Here goes my first pen review. I bought this Parker Lady at a local Antique store, cleaned it up with water and filled it with Noodlers Heart of Darkness. I needed a pen to have black ink somewhere
Anyway, this pen has seen allot of used and has some scars on it but more deep rubs than scratches, no cracks. The sales guy seemed to know what he was talking about but mentioned that it had a steel nib. After a good cleaning the nib looks gold... As the writing sample shows the nib is fat!! But all I have to compare are a few Japanese pens.
This pen is short, hence Lady, obviously designed for smaller hands of it's time. I think my middle finger is bigger all around than this pen...
Writing is very smooth, and FAT! Something I would imagine from a Bold nib, again not having a B to test out I couldn't say, for all I know it's the HoD and the wetness of the flow. I do get a touch of dry starting if I hold the pen more than 10 to 15 seconds before writing.
So there it is, Let me know what else would be interesting to see so I can make the next one a bit better
Ok no clue how to get the writing pic the way it should be...
Edited by DwarvenChef, 06 January 2011 - 08:08.