Having compared the pen with the pictures of the 78G from Hisnibs.com, they're exactly the same (the feed, the cap bands and all) but since I have not been able to find any official mention of this being the 78G Demonstrator, I'll just continue to call it the Pilot Demonstrator. If you're a fan of the 78G range, I have no doubt you'll love this version !
I purchased this wonderfully simple and sleek fountain pen for under $30 shipped from fellow FPN member "rubyeyespenlover" a while back and have been using it ever since.
A lightweight fountain pen that's both durable and pleasing to the eyes (at least to a demonstrator fan like myself)
I'm sure several owners of this affordable fountain pen have already converted theirs into EDs but I'm happy with mine being just the way it is seen here fitted with a Waterman's cartridge (with more room for ink versus the regular international sized cartridge it came with). I welcome any additional pictures and feedback of the converted versions if anyone has any to share.
I had a few inks filled into this pen since I first got it and for now I've settled with Pilot's Blue Black which provides me with that extra little wetness in the lines which I prefer.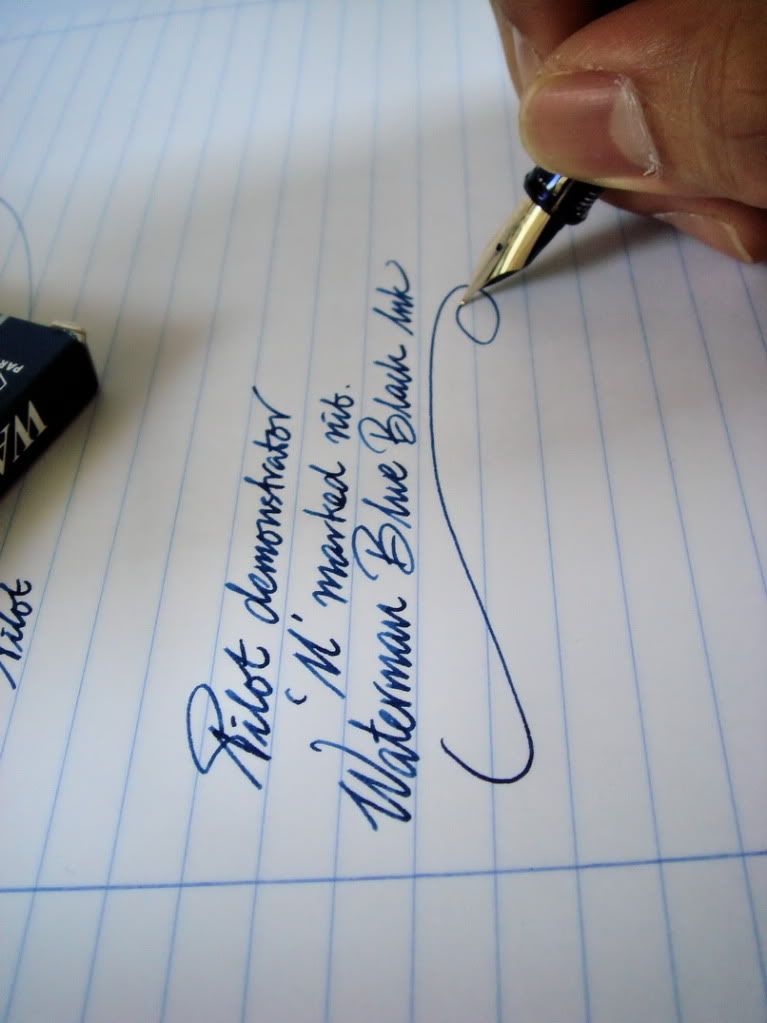 (At the time this picture was taken, it was still filled with Waterman's Blue-Black)
Fitted with a gold plated nib marked "M", it lays down a nice wet fine-medium line that's just a pleasure to use. I'm sure if one prefers, a nib swap can be made with the wider range of nibs from the 78G series.
My advise ? If you ever come across this being put for sale, don't hesitate to jump on this and get it !
A wonderful all round daily workhorse.
Edited by Apotheosis, 28 December 2010 - 01:58.