I just got this beautiful Sir Henry Tate 888 and wanted to review it for everyone as I've noticed that a review has not been done on this version yet. I have to say that I wasn't much of a Montblac fan before this piece, most of my pens are made by Montegrappa but with that being said I'm very impressed with this pen and most of the POA series for that matter now that I've finally looked at them. I hope everyone enjoys the review.
Presentation: 9/10
The presentation box is very nice. Not much packaging and not the nicest box set I've ever seen but still very nice.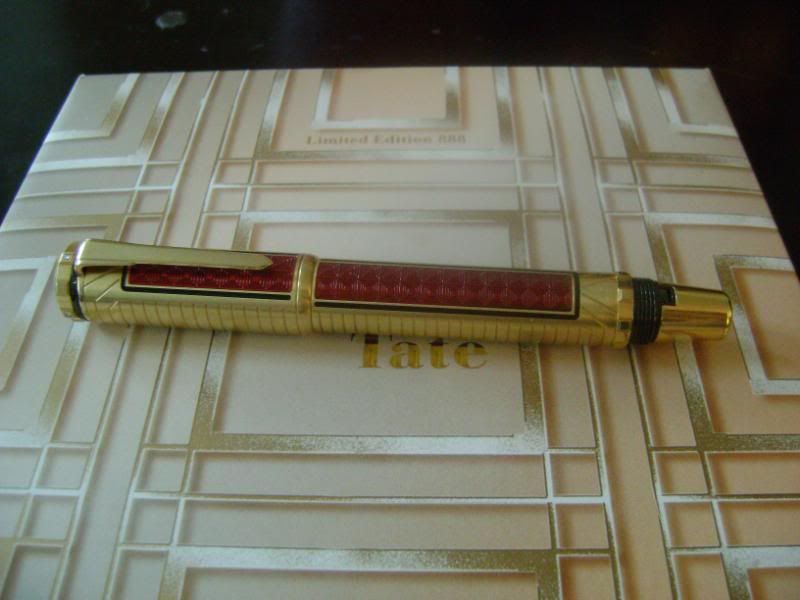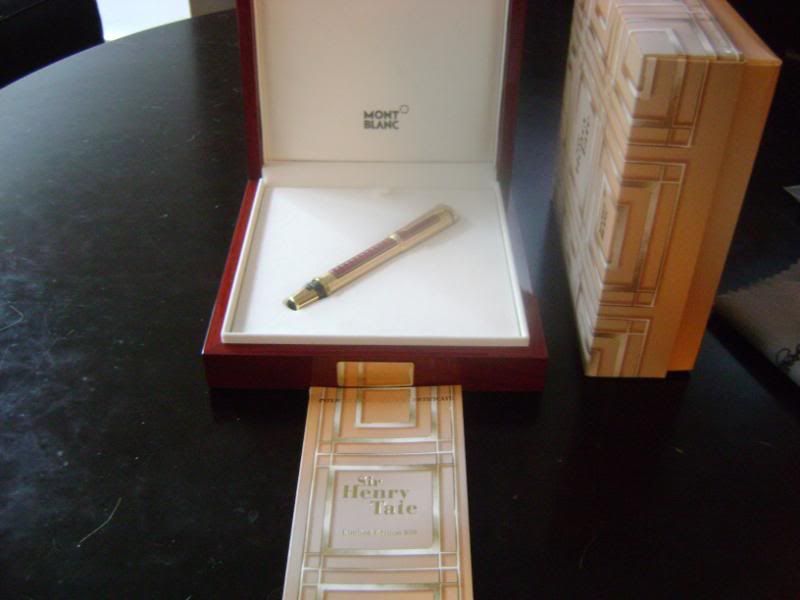 Appearance/Design: 9.5/10
The pen is stunning in person the red and yellow gold make a really nice contrast as you can see.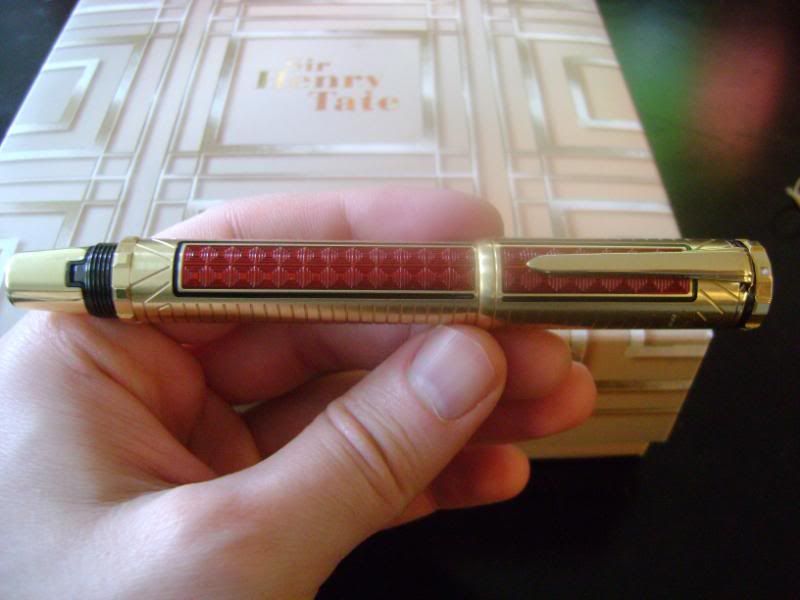 Montblanc added a nice touch around the top of the cap with little diamonds.
The Montblanc insignia is made of mother-of-pearl.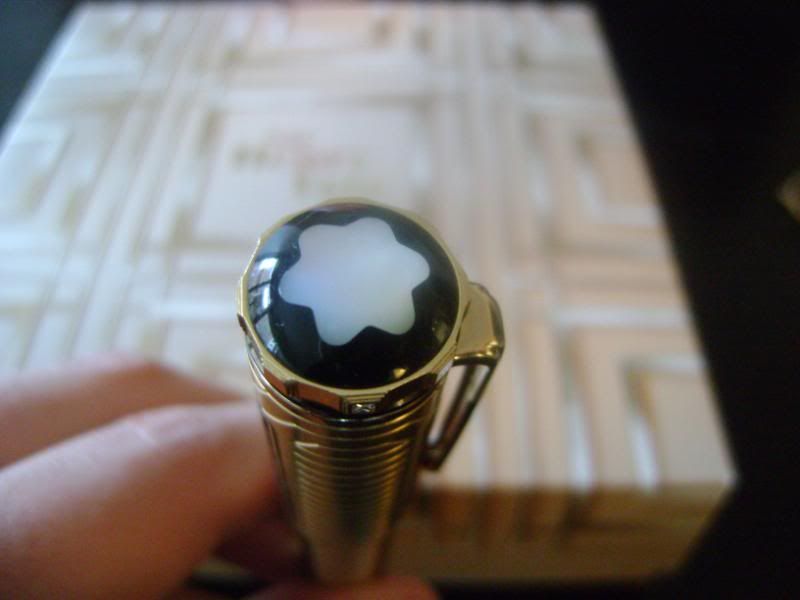 I'm not crazy about this design on the pen which made me hold off on a perfect score.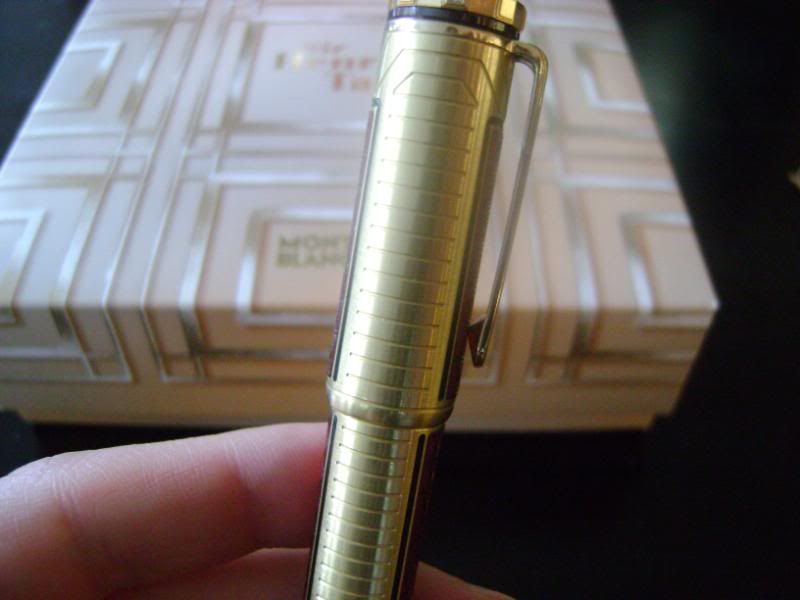 The design of the rest of this pen is pretty cool the NIB rests within the barrel of the pen as you can see.
You twist the back of the pen...........
and ta-daa.....
The pen also looks great posted. I never post my pens but I will with this one, the cap screws onto the back so it doesn't damage the butt of the pen when posted. It is very heavy with the cap on though.
NIB: 10/10
The NIB is made of yellow gold and probably the nicest one I have. As you can see there is a sugar cane design on it. I guess Sir Henry Tate was into sugar!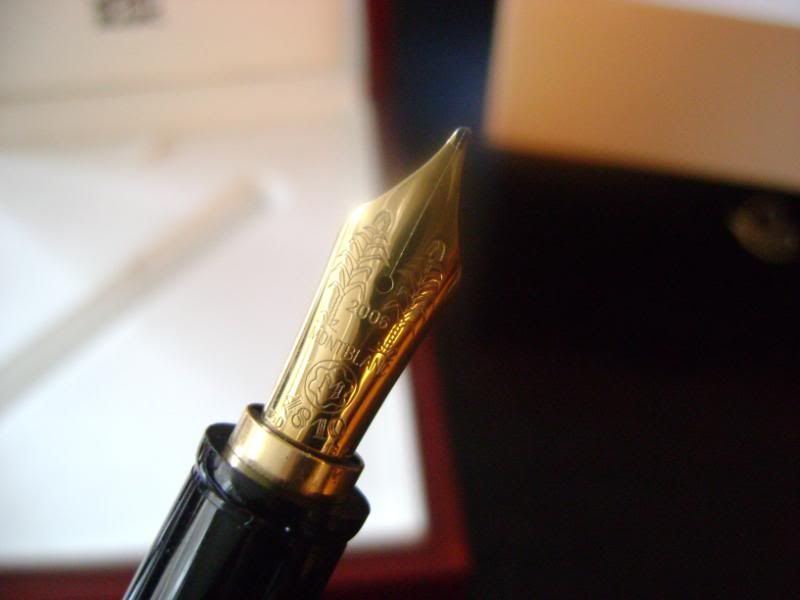 I haven't inked the pen yet but like all Montblanc's (from what I hear) it will write nice and I plan on using it.
Ink filling system: 6.5 /10
This is where the pen scores low, it is cool where the cartridge is stored.
Do a few twists and the cartridge comes up.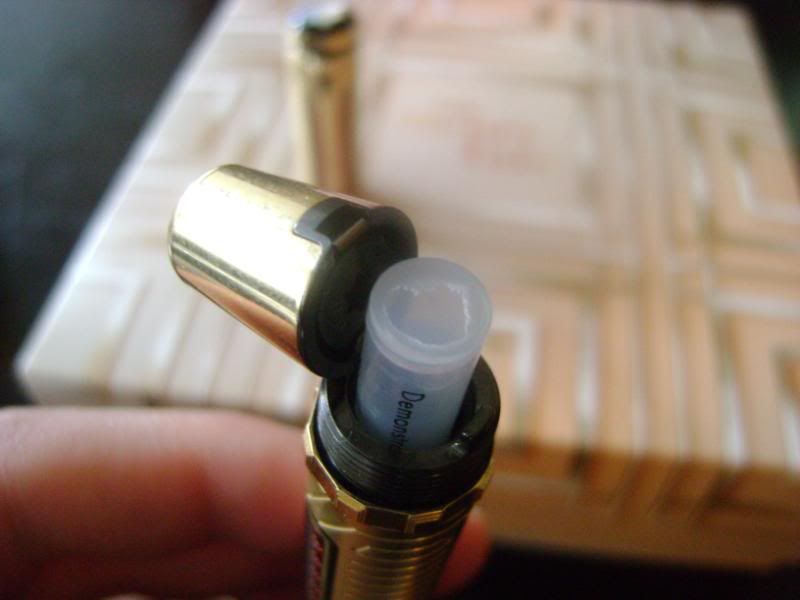 I wouldn't mind the filled system so much if it used a converter but I don't think I'll be able to fit one in. Of course a piston filled system would have been the best. I ordered a plastic syringe to refill the cartridges with rather than buying new ones every time I need to refill it with ink. That should do the trick!
Cost/Value: 8/10
This pen retails for $8,750 new so it's hard to say that there is a lot of value here although you do get a lot of gold. This POA 888 probably has the most gold of any POA made. Also you get a stunning piece of art with this pen!
Overall Score: 8.5/10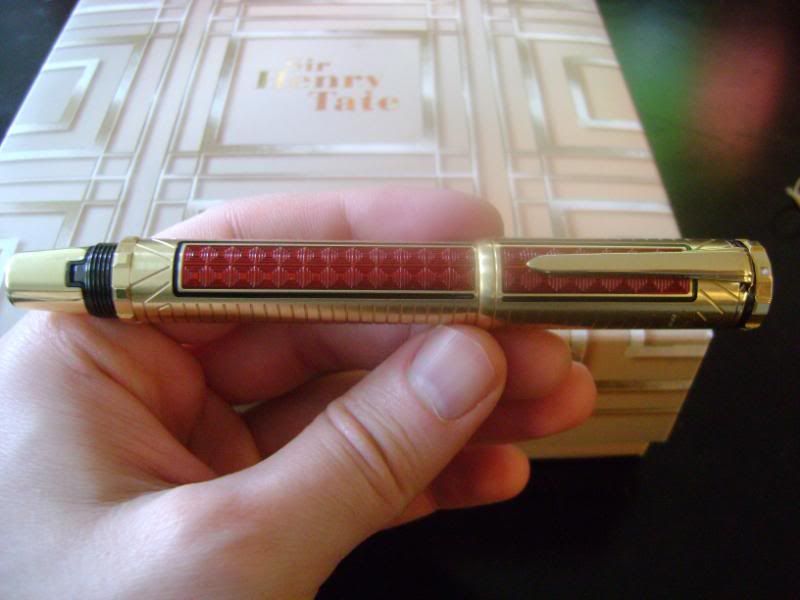 Overall I'm very pleased with this pen, I think it's one of the nicest 888 POA's made in my opinion. The filling system and high cost keep this pen from being perfect but other than that I would highly recommend it! I hope you enjoyed the review!
Tony