Up for review today is the Bexley Simplicity II in "classic orange."
First impressions
The pen comes in a simple black box about the size of a box of checks: classy without being overdone.
Appearance and Design (7/10)
The design is obviously based on the Parker Duofold "Big Red." It has the same bright orange color, blocky shape, and black ends. It was a good design in the 1920s and it's still good now.
I have to admit that it wasn't love at first sight. The orange acrylic struck me as very plastic and kind of toy-like. It probably looks this way to me because I own a lot of conservative, businessy-looking pens. I bought this one in part to break out of that box.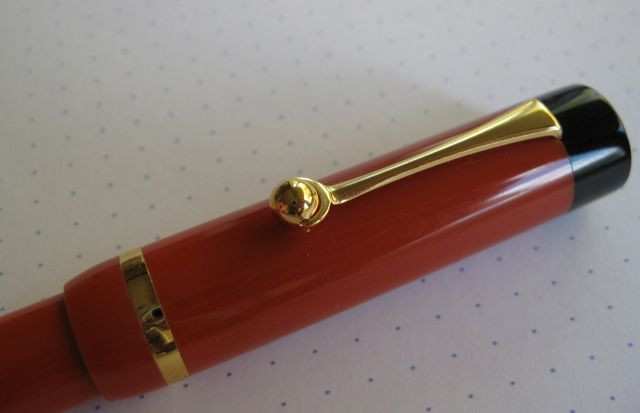 Construction and Quality (6/10)
Nicely made pen. A few design oddities: the cap doesn't post, the threads for screwing on the cap are rather tight (I understand that's an intentional anti-leak measure), and the blind cap screws off for no reason that I can fathom.
Weight and Dimensions (7/10)
It's a fairly light-weight pen. Lighter than I expected it to be when I first picked it up. This is fine with me, but I know there are people who associate quality with heft and they might not appreciate this.
Nib and Performance (8/10)
The nib is a steel Schmidt nib in fine. I've inked the pen with some Pelikan Edelstein Sapphire and am very impressed with the nib. It's perhaps a shade finer than my Pelikan F nibs, and has just a touch of tooth, which I like. It always starts instantly and produces a very even line with no skipping. As would be expected, it's quite firm.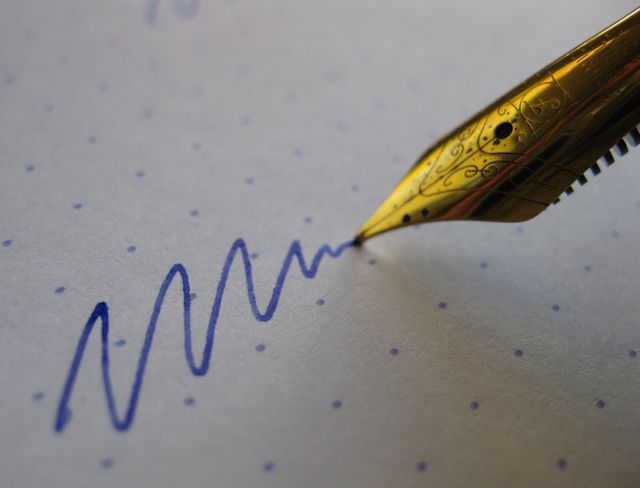 Filling System (6/10)
Standard c/c filling system, converter included.
Cost and Value (6/10)
The MSRP for the Simplicity II is $129. I bought this one from Richard Binder, for $98. (For that price, you also get the nib tested and adjusted if necessary by Mr. Binder, so it's a pretty good deal).
Overall, this is a good pen, but Bexley has some heavy competition in the $100-ish pen range. I'm happy with the Bexley, but I wouldn't put it in the same quality rank as the similarly priced Pelikan 200 series (MSRP only $110, and it's a piston filler!) or the Aurora Ipsilon (MSRP $120). At first glance, one might think that the Bexley would at least have size over those two competitors, but it turns out that most of the pen's apparent bulk is in the cap. Uncapped, the pen shrinks to match the size of the Pelikan 200 and the Ipsilon (except that the Bexley does have a much larger nib). Uncapped, the winner in terms of mass is the Ipsilon.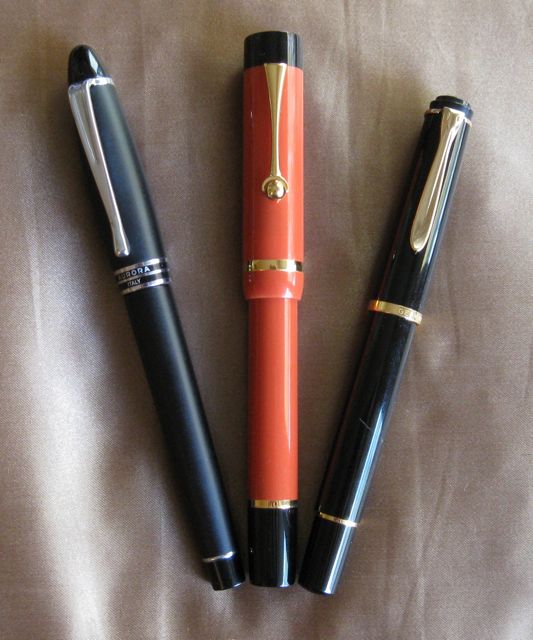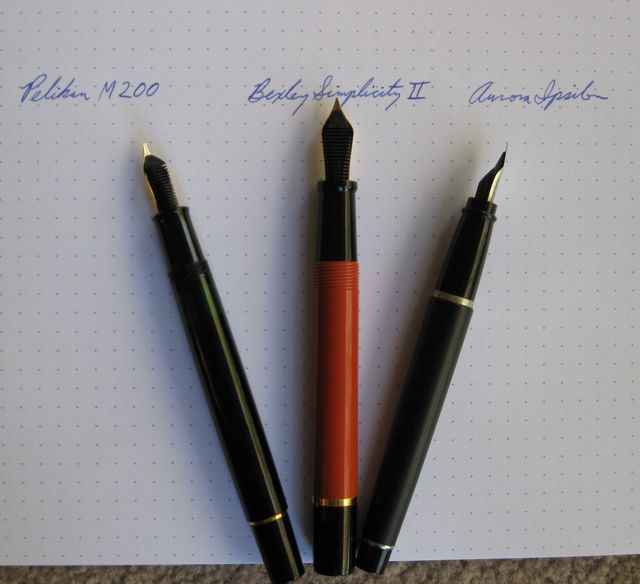 So, if you're going for maximum fountain-pen goodness for your dollar, I'd suggest the Pelikan or Aurora. But if you're after something a little different, especially if you're into the classic American designs, the Bexley Simplicity II would be a good choice.