ST Dupont AndalusiaLength
: 5 ¾ inches capped, Just under 5 ¼ inches from tip of nib to end of barrel. (I would not recommend posting this pen)
Weight
: 1.9oz capped, 1.2oz uncapped
Materials used
: Platinum plated metal body and cap, 3 colors Chinese lacquer, inlaid turquoise, platinum plated 18k/750 gold nib
Filling system
: Cartridge / Converter
Edition size
: 2,500 Fountain pens, 2,500 Pens/Pencils
The ST DuPont Andalusia is based on the art of azulejos or tiles. Around the 8th century, the Moors of Andalusia, Spain, introduced this medium in both art and architecture. Here are a couple of photos of how the azulejos were used: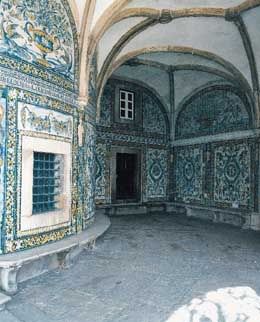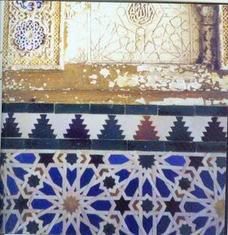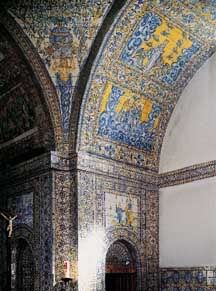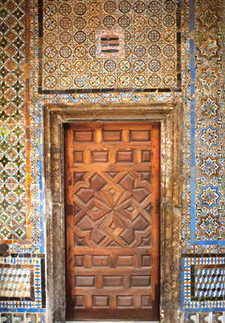 The body of the Andalusia is based on ST DuPont's Orpheo. This is a large size pen. The entire body of this pen is meticulously engraved. Along with the engraving are carefully placed "azulejos", done in ST DuPont's famed Chinese lacquer. The 3 colors of Chinese lacquer add warmth and contrast nicely with the platinum plated metal body, forming a stunning design on both barrel and cap. One of my favorite features of this pen is the inlaid turquoise just above the grip of the pen. Turquoise has always been a favorite stone of mine that takes me back to my visits to the Indian reservations with my father. We have bought several pieces of turquoise jewelry for both us and my sister. A beautiful stone!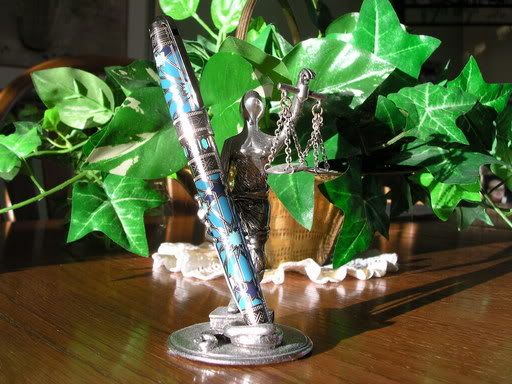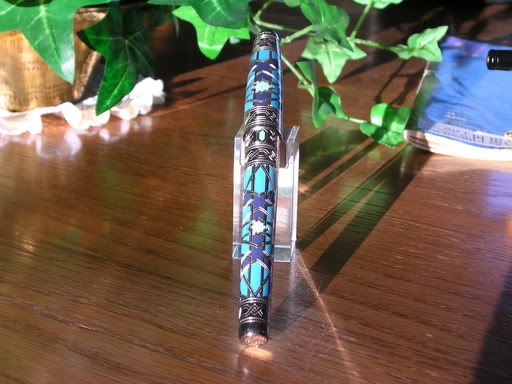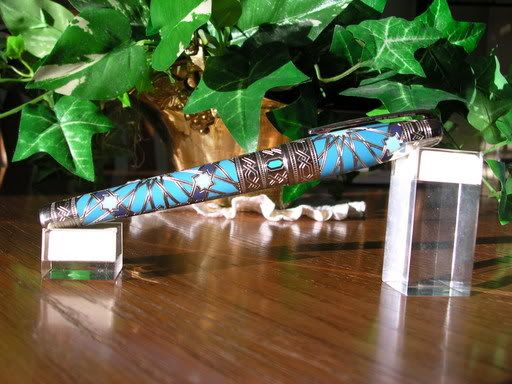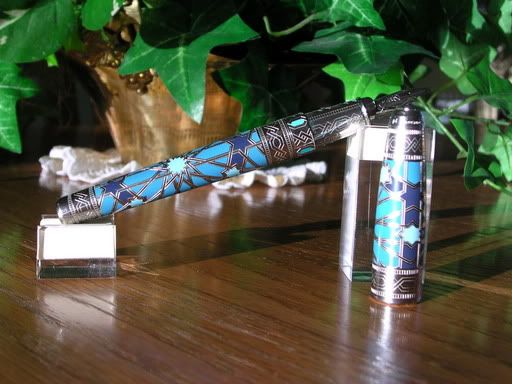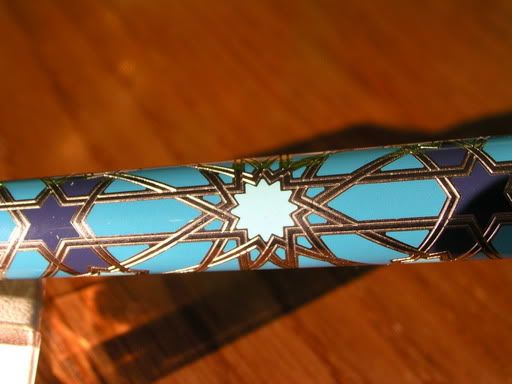 Detail of grip section showing inlaid turquoise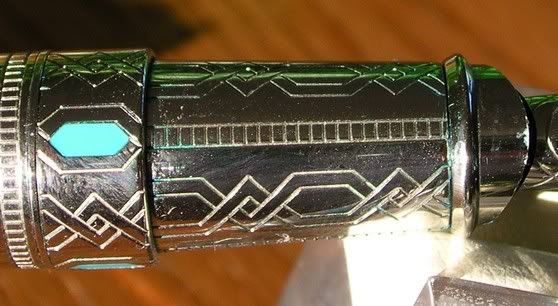 When I purchased the Andalusia, I had already made up my mind that I was going to use it. I had read of review on the pen prior to buying it on Stylophiles Magazine where the author stated he believed many of the pens would never see the likes of ink. Too bad, this is the smoothest writer in my collection. Nib to paper is literally like sliding on ice, no matter what paper I have used. The nib is a Broad; however I have debated sending it off to Pendemonium for a regrind to a cursive italic. They have done a great job on my other pens; however I still worry about loosing the smoothness of the nib. I have only used one ink in this pen, Private Reserve Naples Blue. The color goes great with the design of the pen, and has a good wet flow. Uncapped, the pen fit's perfectly in my hand. The heavier weight is well balanced allowing for long periods of writing without fatigue. I can easily recommend the Andalusia as a daily writer.
Another important feature of this pen is the pocket clip. When I where a sports jacket, suit, or even my tux, I like to place a pen in the outer pocket where many choose to place a handkerchief. Me, I like the looks of a single fountain pen in this location. The smooth Andalusia clip is spring loaded and allows the clip to easily glide over thicker materials to hold the pen firmly in place.
So, would I recommend this pen? You bet! If you like the design and your budget will allow (I purchased mine at Joon for $817.00 plus shipping), you can't go wrong with the Andalusia. It's the complete package of good looks and great performance.
Edited by Bryan, 21 March 2005 - 02:00.