I am sure that most of you that are Parker 51 afficianados know the name of Ralph Prather as one of the preiminent customisers of this iconic vintage pen. What I was not familiar with is that he actually lives in my neck of the woods (i.e. New Mexico).
Under the direction of Mike Smukula, we recently formed a New Mexico Fountain Pen Club, and have had two meetings to date. Ralph showed up at the meetings, and I had to say that his website just did not do justice to the incredible pens he brought for us to oogle.
I have a single Parker 51, a circa 1945 1/8th gold cap single jewel Vacumatic. I bought it from Pendleton Brown, who is no stranger on FPN.
Even though I am more of a contemporary pen fan, I liked the pen quite a bit, but found it would intermittently spit out ink, which made it impractical to carry.
This is where Ralph comes into the picture.
Appearance
:
5/5
I contacted Ralph and said that I had a donor 51 that I would like to see 'Pratherized'. I gave him some general direction in that I would like one of his metal plungers (he custom makes them), a hammered cap since the original was a little rough, and any other creative aspects that he chose to incorporate.
To me, the result is stunning (pictures by permission of Ralph Prather). He even chose to the name the pen 'All that Glitters'. He hand hammered the cap, but also decided to make it a double jewel with a transparent blind cap with the plunger also being gold plated and hand hammered so when you turned the pen, both the cap and the plunger would shimmer in the light. He also changed out the jewels to a bright red.
As he phrased it (and no cracks here, since I am a conservative, but I'm sure he had no political connotations), G Bush 41 had a thousand points of light, but this one has over 3000.
Actually, he said that there are approximately 3750 on the cap, and 250 on the plunger.
He also mentioned that this is the first one he had seen with a vermeil clip, with all of the others being bronze.
Just beautiful.
Nib
:
4/5
Since the nib had already been modified by Pendleton Brown, there is nothing more to say. He left it as is.
Filling System:
3/5
The venerable Vacumatic system, modified wth the all metal system that Ralph installs.
Slow to fill and empty, but other than that, without fault.
Overall Value:
5/5
For the amount I paid, Ralph turned my 51 into something very special.
Conclusion
:
5/5
Over the last few years (as I get older) I want all of my pens to have a special meaning. This custom pen certainly qualifies in that Ralph not only captured that elusive quality that I wanted, but he actually made it into a usable heirloom.
I can't say enough good things about his talent, craftmanship and integrity.
Enjoy the pictures.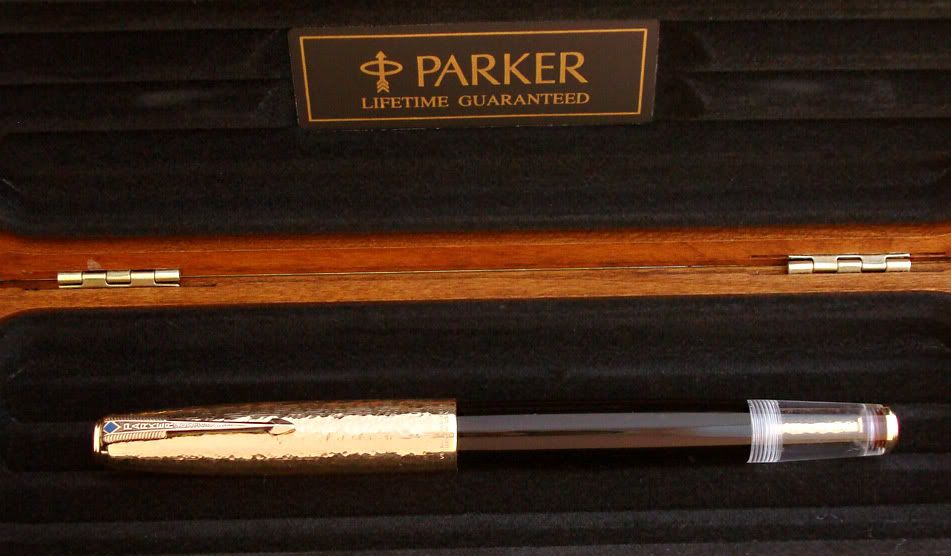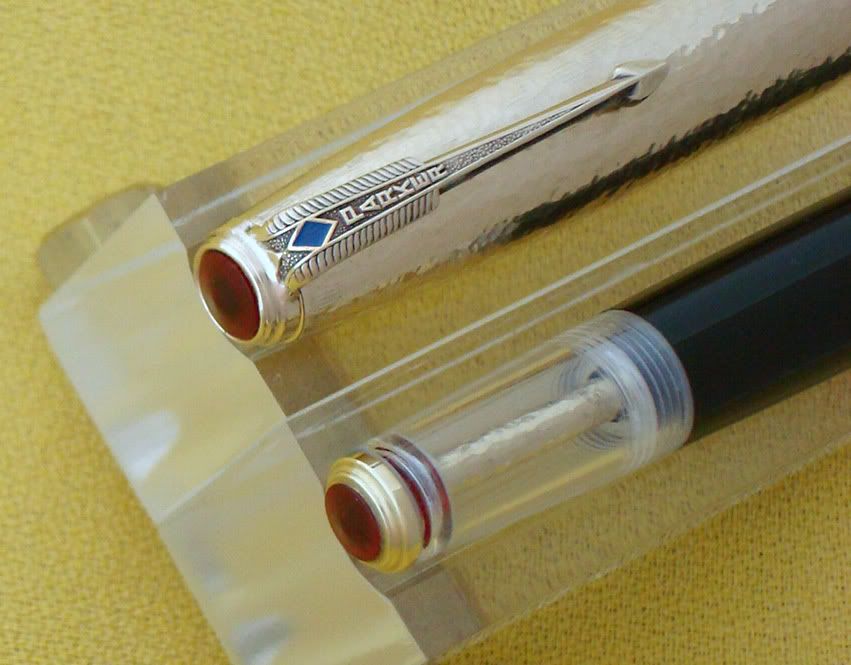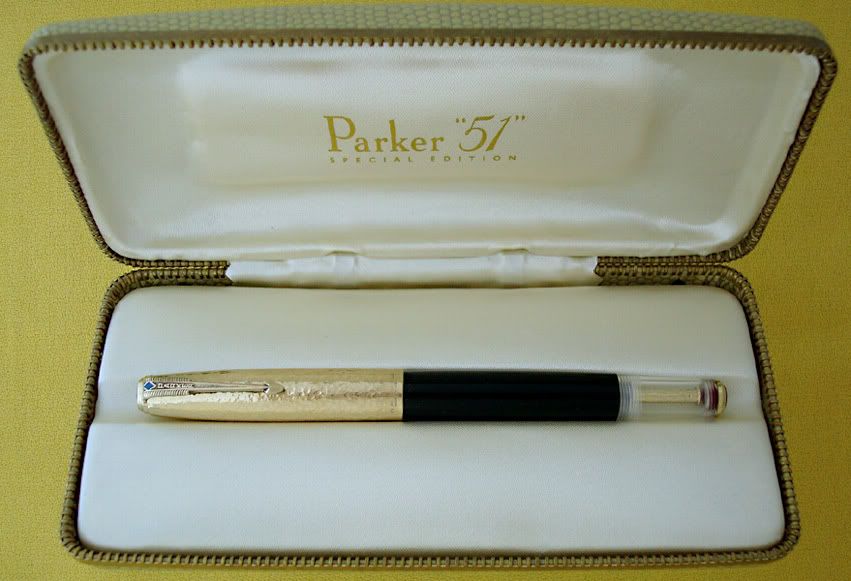 Edited by Doug C, 07 September 2010 - 17:11.