Dear All,
I am selling this beautiful example of the Pope Julius II, 888 Edition on behalf of my father. This pen was acquired brand new from the Mont Blanc boutique in Singapore (a reciept can be shown), and has never been filled or inked. It has been opened, and gazed at from time to time - deserving of its exquisite craftsmanship. I hope that by selling it in this forum, I can find a buyer who will be willing to use it. Below are some details and pictures you may find useful. For those who are interested in this item or have any questions, please PM me your full name and e-mail address. I in kind will provide you with my details and that of my father's. Thank you for viewing.
Item: Mont Blanc Pope Julius II, 888 Edition
Serial number: 736/888
Location: Singapore
Shipping: US$90 (approx) International Priority Service
Payment method: Bank transfer
Cost: US$9100
Pictures (Please note the RNP logo is attached digitally, it is not a sticker. Also, the pen comes with a plastic wrapping not shown in the pictures below):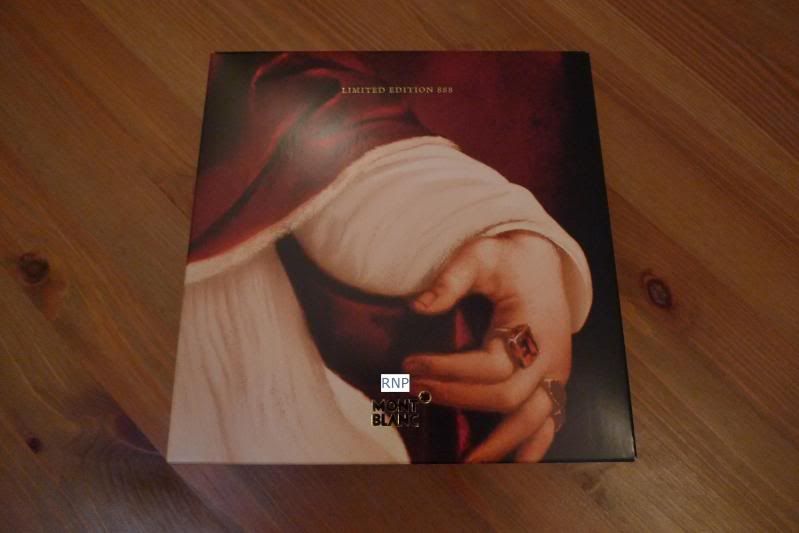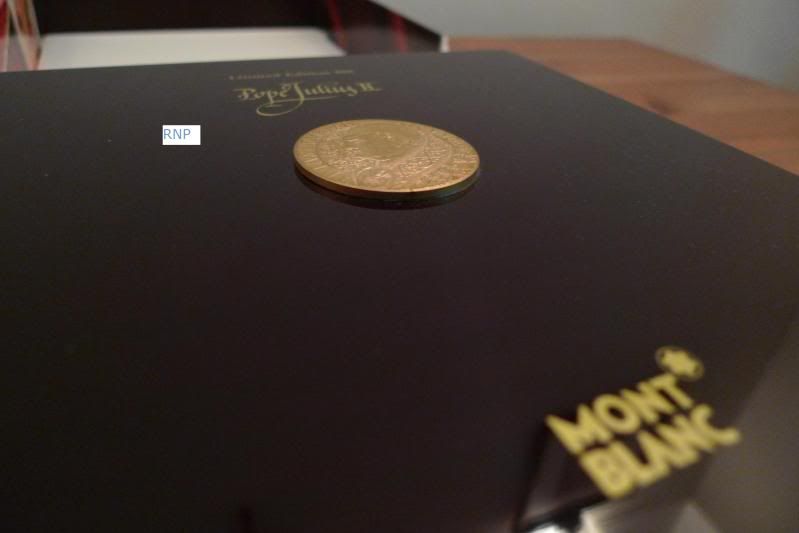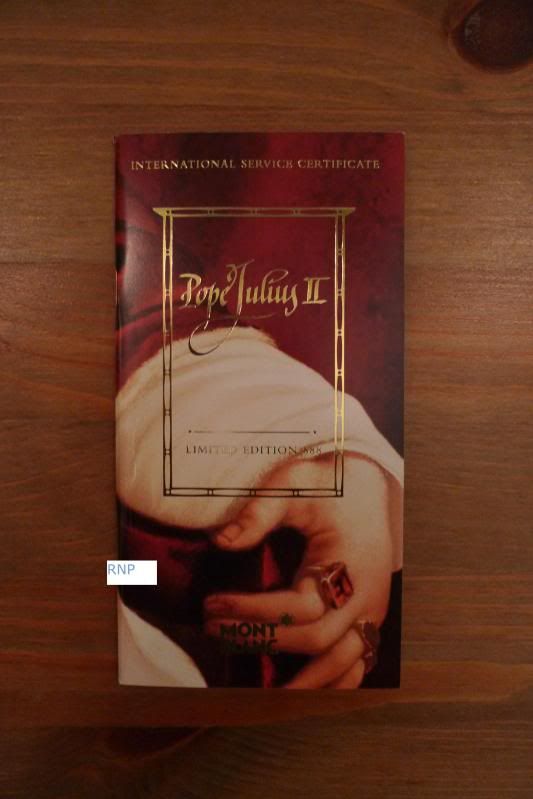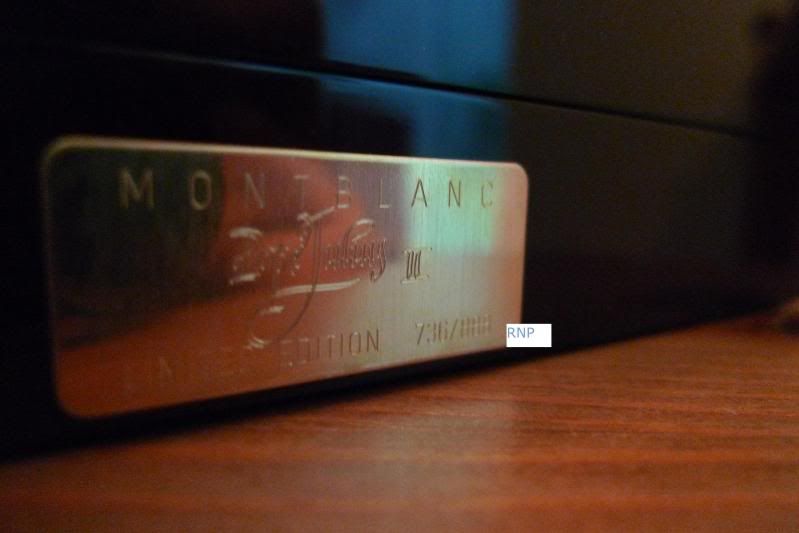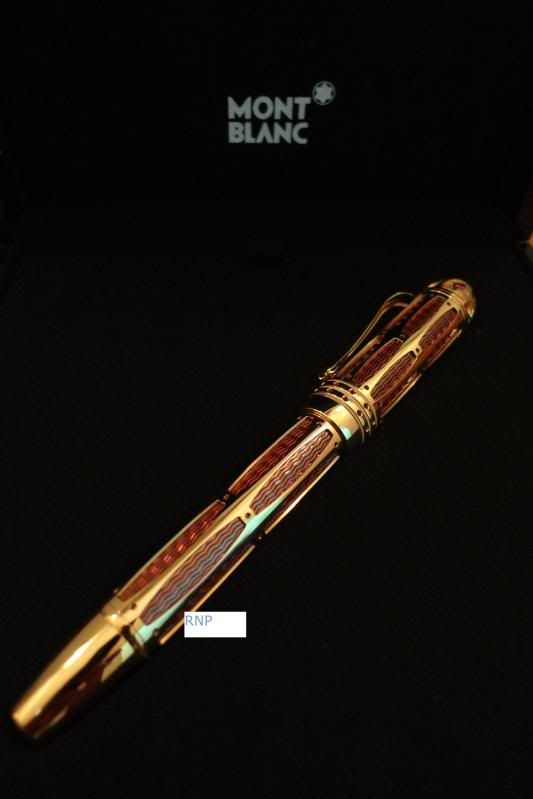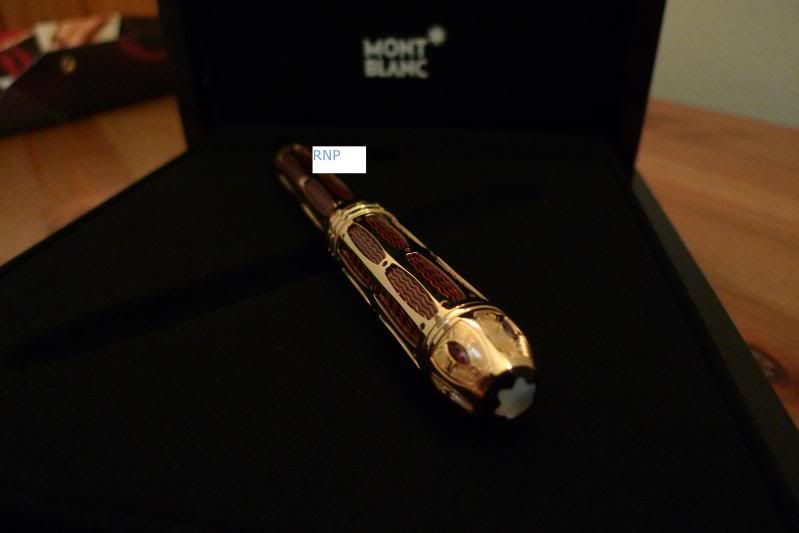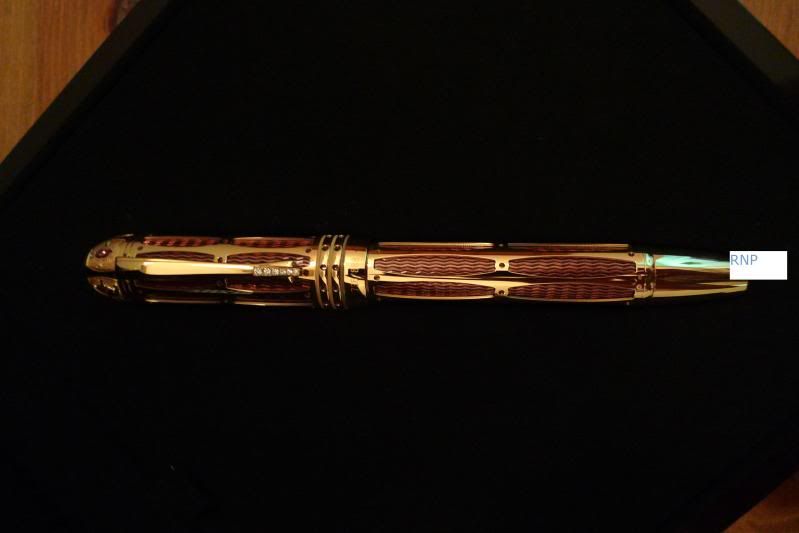 The certificate was not stamped on purpose. If a buyer would want it stamped by the Mont Blanc boutique, this can be arranged.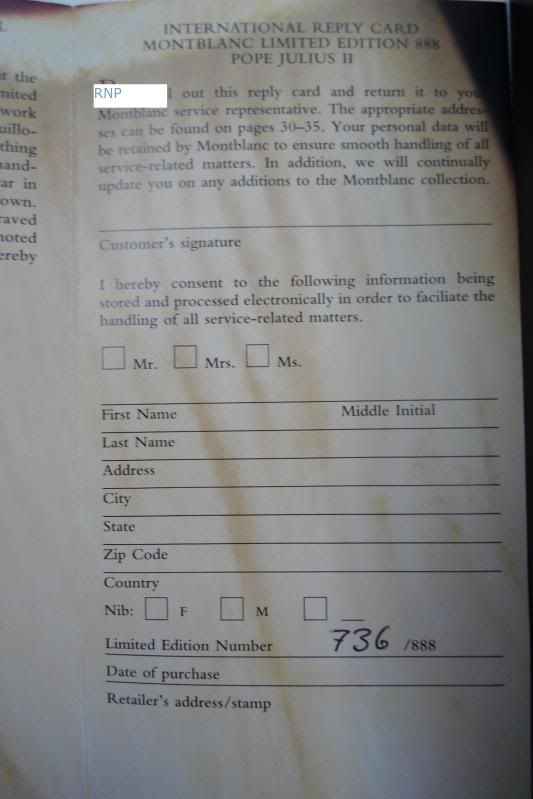 Edited by RNP, 06 September 2010 - 07:45.