After about 12 years when I first saw this pen on the cover of Stylophiles I was able to trade for one of great value to me. The first time that I saw this pen was at Tolstoy's in the Venetian at Las Vegas Nevada. Probably no more apt a place to see a pen honoring Venice in the US. The price was extreme but remember this pen is made of celluloid and a rather thick diameter of the material along with the lost wax silver bands ( looking much more 3-D than some other company's offerings) add up to something beautiful and worthy of a search.
The structure of the pen is: 5.8 inches in length capped and 6.5" when posted. The diameter is 0.62" with a postal scale weight of 1.4 oz. For such a large pen it fits nicely in the hand and is balanced quite well.
I could continue typing about the pen but here are some pictures:
Here is the standard uncapped picture showing the cap band's detailed carving. As well the assay mark!
Here is the lever with the edition year of 1998 on it.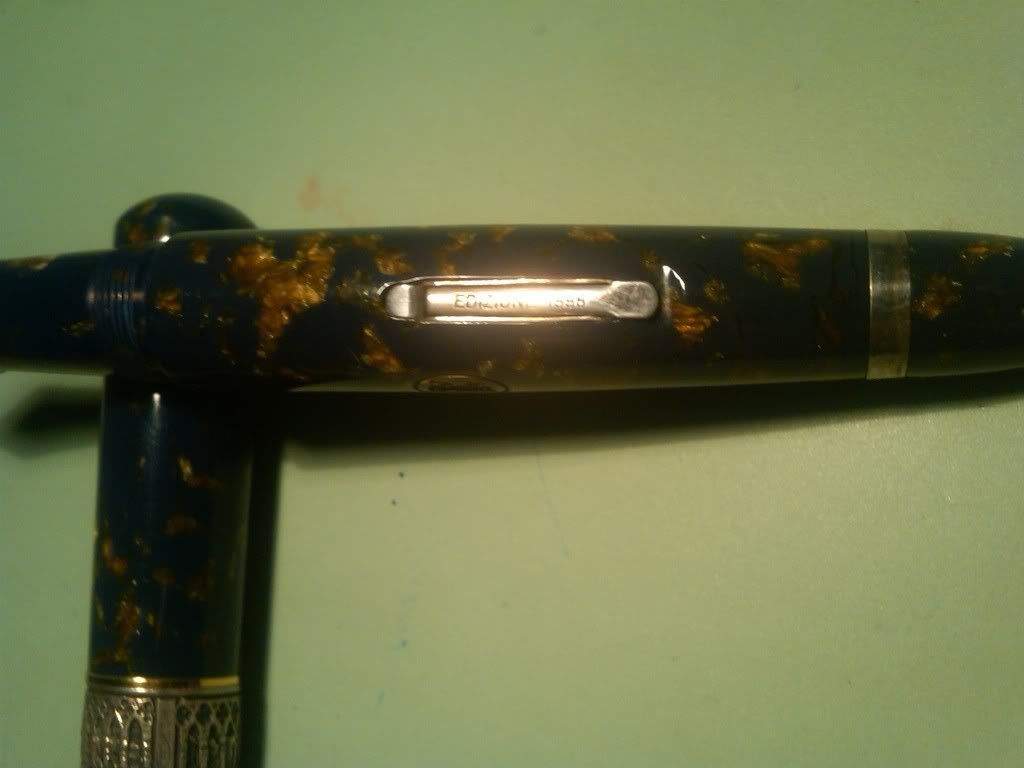 And the other side with the engraving. You can see how the blue water has islands of brown/ tan/ amber in it.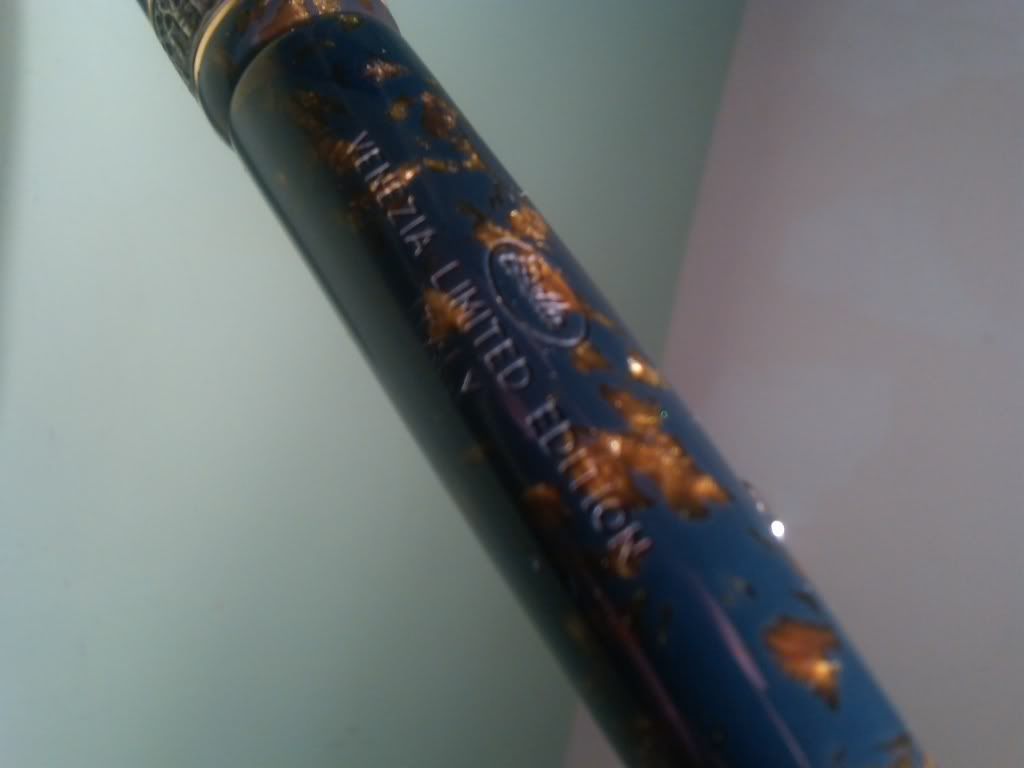 Now the winged Lion of the top band of the cap along with something else also in silver.
Here is a better shot showing the engraved silver plate on the bottom of the desk base. The base is a solid piece of metal that isn't moving around!
The pen in all it's glory. Note that the tulip is identical to the cap even with the silver band.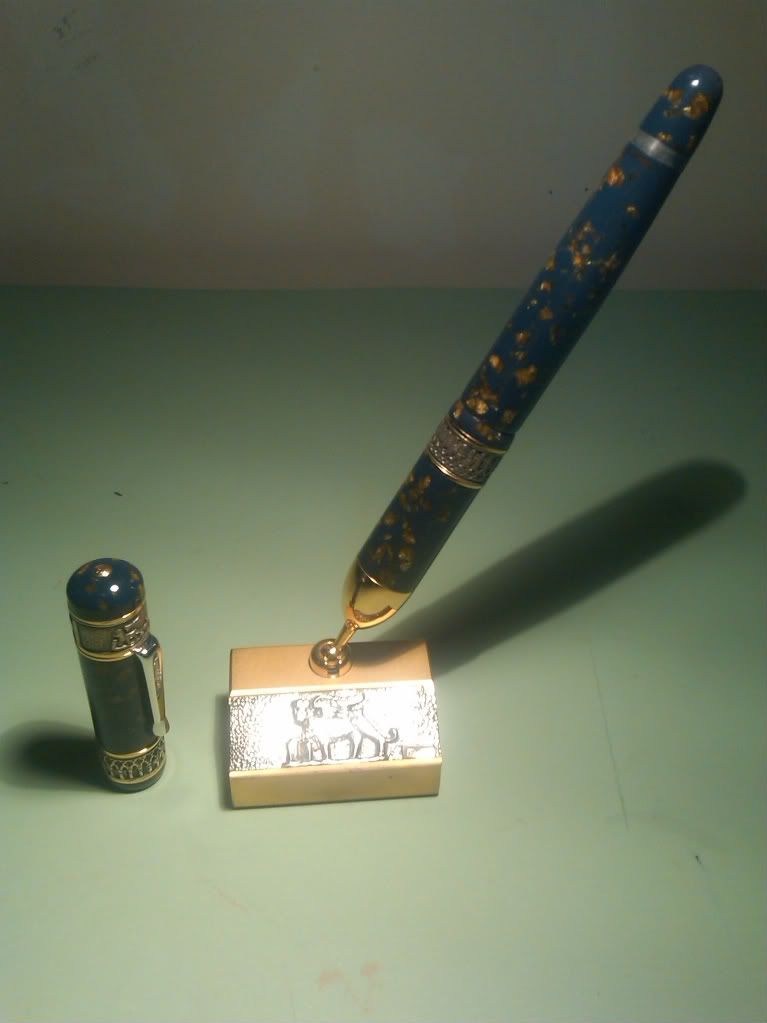 Here is a picture trying to show the depth of the material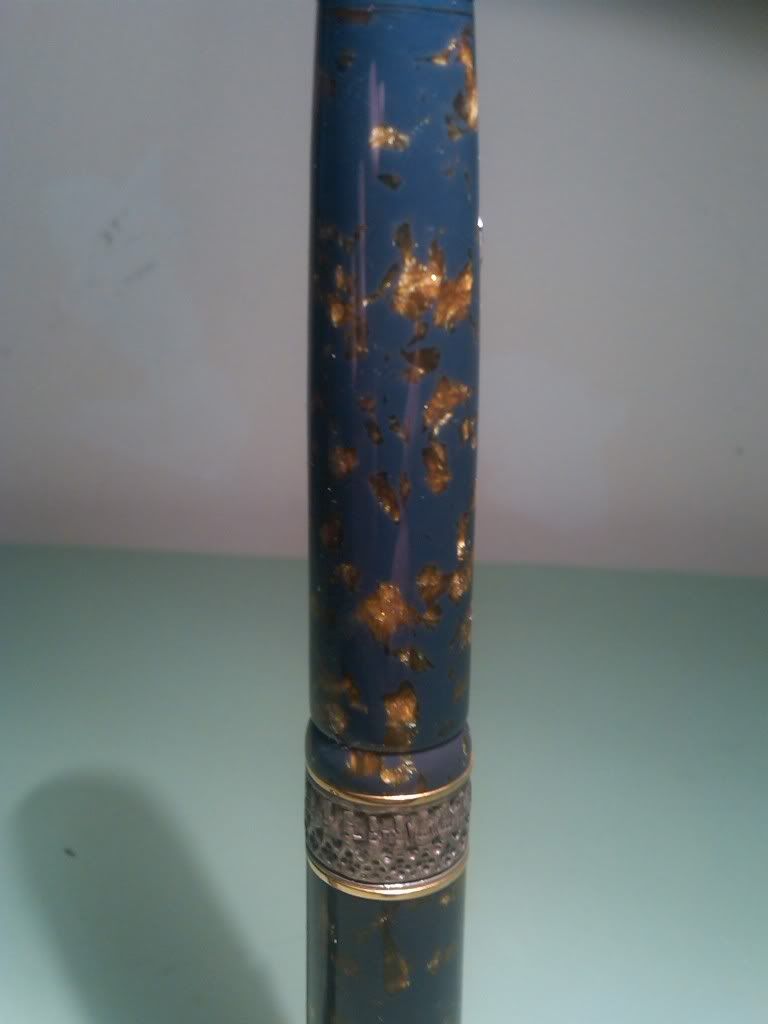 And here is another showing the light coming through the islands.
To sum this pen up I would say that it's the best themed pen I have seen being both a work of art and a usable pen. It is subdued enough that I would use it at work but just looking at it on my desk is fine for now.
I had thought there was another pen that I wanted more but now I can't imagine owning another. The pen is just that nice.