In one of my previous posts I mentioned that I just completed the tribute to mankind trilogy set that Montegrappa produced between 1999 to 2002. The Science and Nature pen was the first one released and the first one that I reviewed. The next pen in the series was the Human Civilization which was produced in 2000, here we go.......
Packaging: 9/10
This box set is really nice and unique, it looks like its in the form of a pyramid. Like the Science & Nature box, the outer box is fairly large so it does take up a decent amount of space but it certainly is one of the neatest boxes that I've ever seen for a pen. (not that you really use them anyway)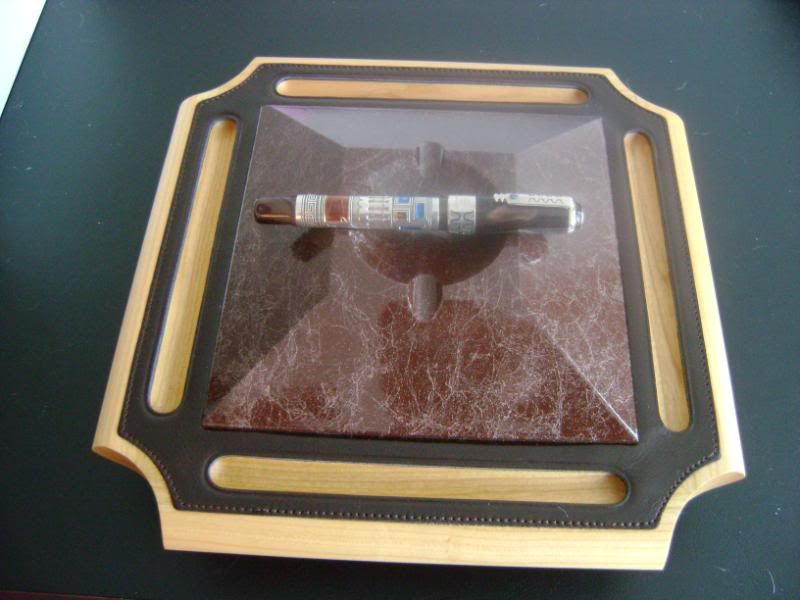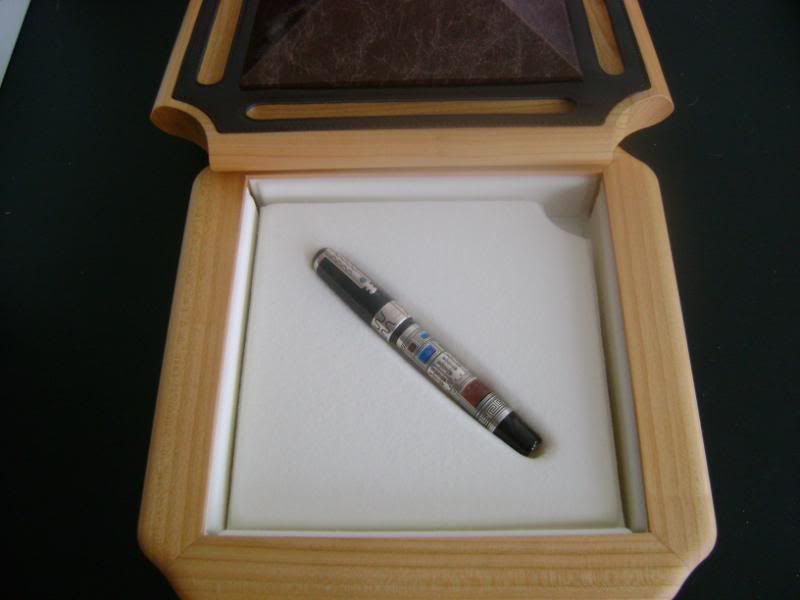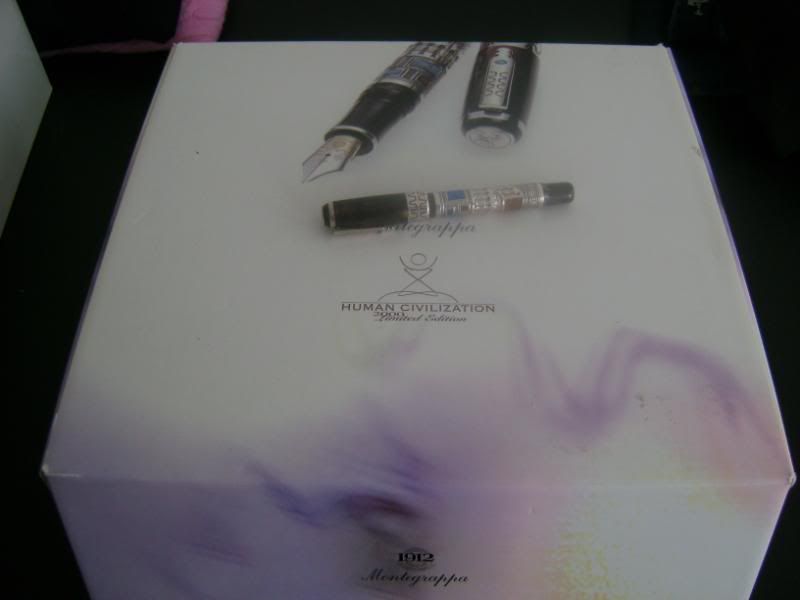 Appearance: 9/10
This pen, like the others, is georgeous in person. Looking at all the pictures before I bought anything, this was my favortie pen of the three. Montegrappa did a wonderful job with the cap and the clip. I just love the dark brown celluloid as well.
The only thing holding me back from a perfect appearance on this pen is the body, its a little busy with all the etchings on it. Don't get me wrong I do like design, I just wish it was a little less busy.
NIB: 9.5/10
I love the NIB engraving on this one, I think Montegrappa did a great job here. The performance is good, l'm going the have the NIB adjusted to fine from medium on this one too.
Filling System: 9.5/10
Same rating as the Science & Nature, its a piston filled pen which is great the only reason I wouldn't rate it higher is because I think the pen should hold a little more ink.
Cost Value: 9/10
Same analysis here too as with the Science & Nature. At a $3200 retail price this is more of a relative rating as I consider these higher end Montegrappa's direct competitors to an Oscarson or Perchin. Its hard to justify any pen at these retail price's but it is a pretty good value compared to an Oscarson that retails for about 5k. I do like this pen and the others in this set better than what Oscarson and Perchin offer. Its a heavy pen but not nearly as heavy as a Perchin or Oscarson, plus its piston filled and the Perchin's and Oscarson's are not. IMO pens at these levels should be piston filled. My advice would be to try and get one of these used or discounted. I will say that if you fell like indulging yourself its well worth it.
Overall: 9.25/10
Its hard to give any pen a perfect score, I haven't seen a perfect one yet but this one is close as well. A cleaner looking design within the body of the pen plus the high price, makes this pen a little less than perfect for me but other than that I highly recommend it! Here's another group shot of all three.
I hope you enjoyed the review.
Tony