Sometime ago, I was reading a review of this glass nibbed wonder
here
and suddenly had this nagging curiosity to seek one out. When I saw this one on the sale board, I just had to get it. Sadly - it was banged up and in bad shape.
Missing Jewel Cap
Broken Cap Clip
Dead sac with what i suppose is leftovers
Not too long after, I was fortunate enough to speak with Steve from
All Write Now
who agreed to help me with the restoration work. He claims he is not a professional restorer - but in my books, he did a wonderful job and that's good enough for me ! As you can see, he replaced the broken clip with an accomodation clip and I did not wish to have it reblacken but instead just to have it shined back to a nice brown.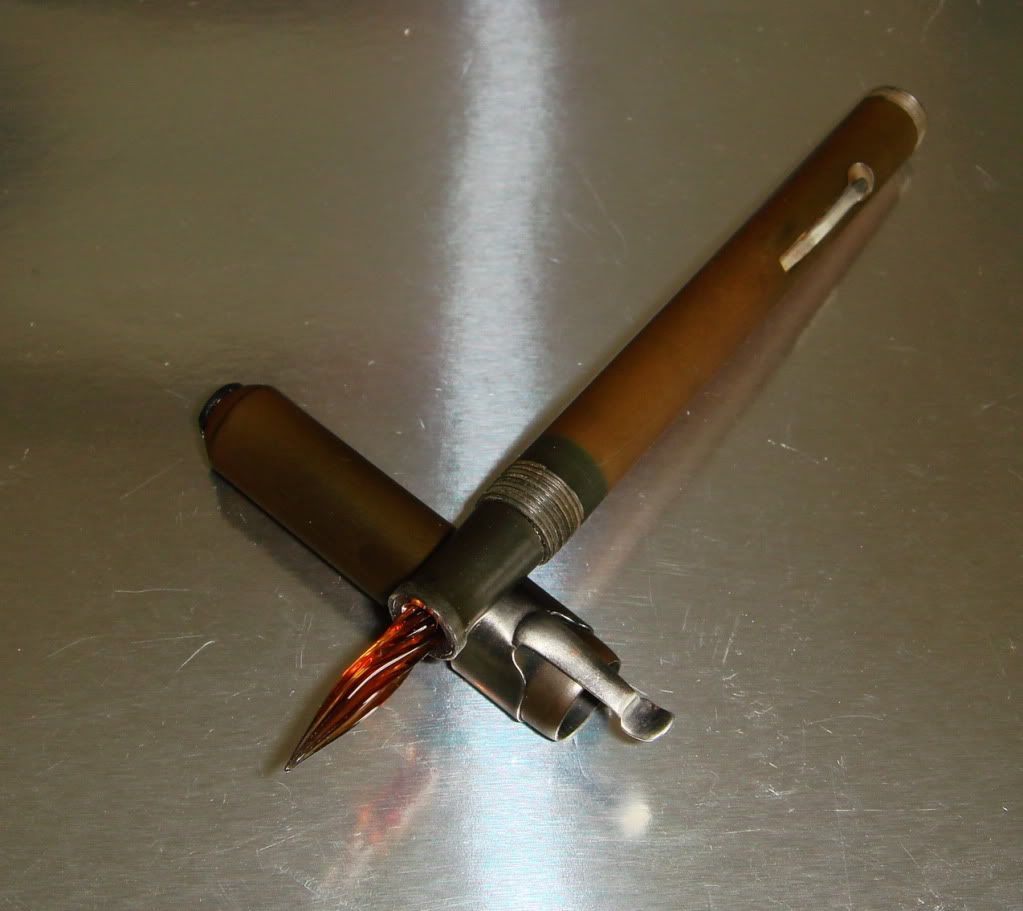 He replaced the jewel cap for me as well. Nothing fancy - just as long as it covers the hole.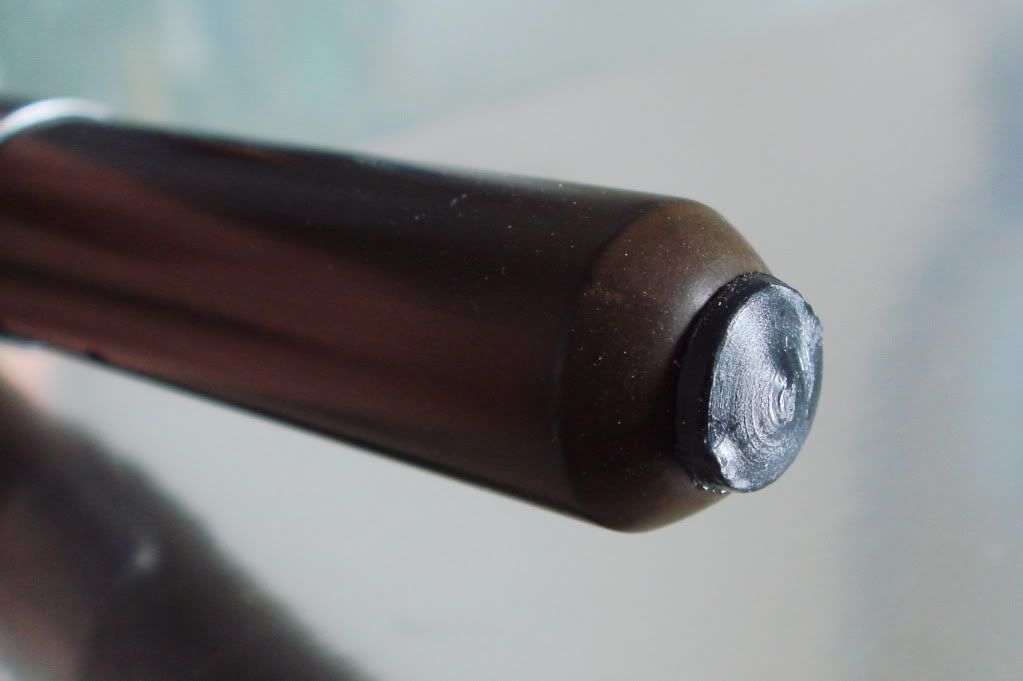 I was happy that the markings were as visable as ever !
The nib was rough and he had it smoothened down to a western fine for me.
When I got it back i was so excited I just had to ink it so I pulled out my bottle of BB Quink and filled her up !
It writes amazingly well and just glides on paper and lays a consistent flow of ink !!
No tooth and no need to worry about feedback (well, obviously).
(Now - if only I can get my hands on a Spors cresent filler)
Steve - if you're reading this, thanks again for all your help !!
Edited by Apotheosis, 29 June 2010 - 02:43.