For those of you that still refuse to believe that New Mexico is actually in the USA, here is photographic proof: A Village Inn, holding precious cargo; all of the members of the New Mexico Pen Collector's club (....er, all four of us).
Actually Mike Smukula had the idea to start up a chapter here, and although this was the first one and there are quite a few pen enthusiasts in the state so it will doubless grow, there are logistical issues with getting everyone together (not sure but I seem to remember that NM is the fifth largest state in terms of land mass). For some, it might be a little too far to travel for a little conversation and oogling.
No matter. It was decided that while this meeting was held in Albuquerque, at least some of the the meetings will be in Santa Fe.
Mike did a bang up job getting the first event going, with one exception; he forgot to bring any pens (actually he did bring a Sheaffer Selangor, as did I, but he brought it just to write with-imagine that). Mike did promise to not leave out that crucial element at the next meeting.
Jim Hughes brought an assortment of vintage (Jim is my enabler and has me looking for a Sheaffer Tuckie now) as well as some of his modern pens (the smallest Joe Cali I have seen, an Edison, and so on).
I also brought an assortment of mostly modern, with some vintage thrown in.
Ralph Prather brought a selection of his custom made Parker 51's, which just knocked me out. I have to confess that I was not aware of his reputation, but these are bar none, the most beautiful Parkers I have ever seen. I immediately got on his website after the meeting and started purusing the selection, trying to decide what will undoubtedly be my next pen. The photos on his site really dont do justice to the pens.
His attention to detail is astounding. Most of the pens were Vacumatics, and at least in some of the pens, the mechanics are custom made (i.e. the plungers are machined metal).
The finishes on the bodies ranged from acrylic to ebonite to titanium. There are custom touches throughout the range, from specially made double jewels, to opals placed as cabochons on the end of the plungers. Just amazing work.
It is not quantity but quality that counts (or I've been told; its both for me), so even though it was a small group, we had a great time, and expect the next one to be a much larger event ......5, 6, Who knows????????????
First photo L to R:
Jim Hughes, Mike Smukula
Second photo:
Ralph Prather, Doug C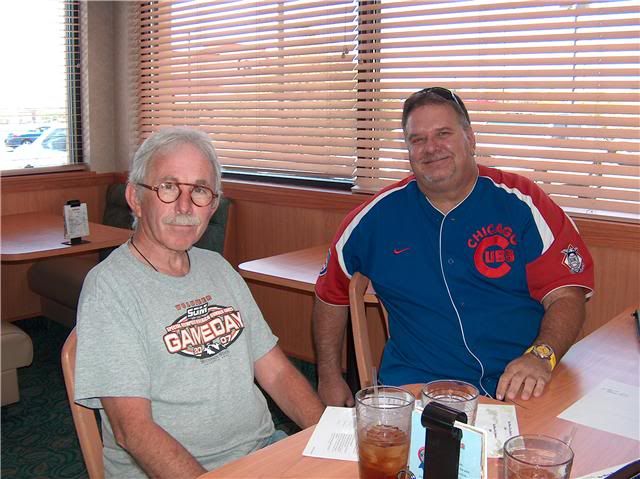 Edited by Doug C, 01 June 2010 - 14:32.