Registration on the Fountain Pen Network
Dearest Visitor of the little Fountain Pen Nut house on the digital prairie,
Due to the enormous influx of spammers, it is no longer possible to handle valditions in the traditional way. For registrations we therefore kindly and respectfully request you to send an email with your request to our especially created email address. This email address is
register at fountainpennetwork dot com
. Please include your desired
user name
, and after validation we will send you a return email containing the validation key, normally wiithin a week.
Thank you very much in advance!
The FPN Admin Team
Hand witten review of the Hero #331
Started by Pauldavid , Mar 13 2010 16:39
4 replies to this topic
Posted 13 March 2010 - 16:39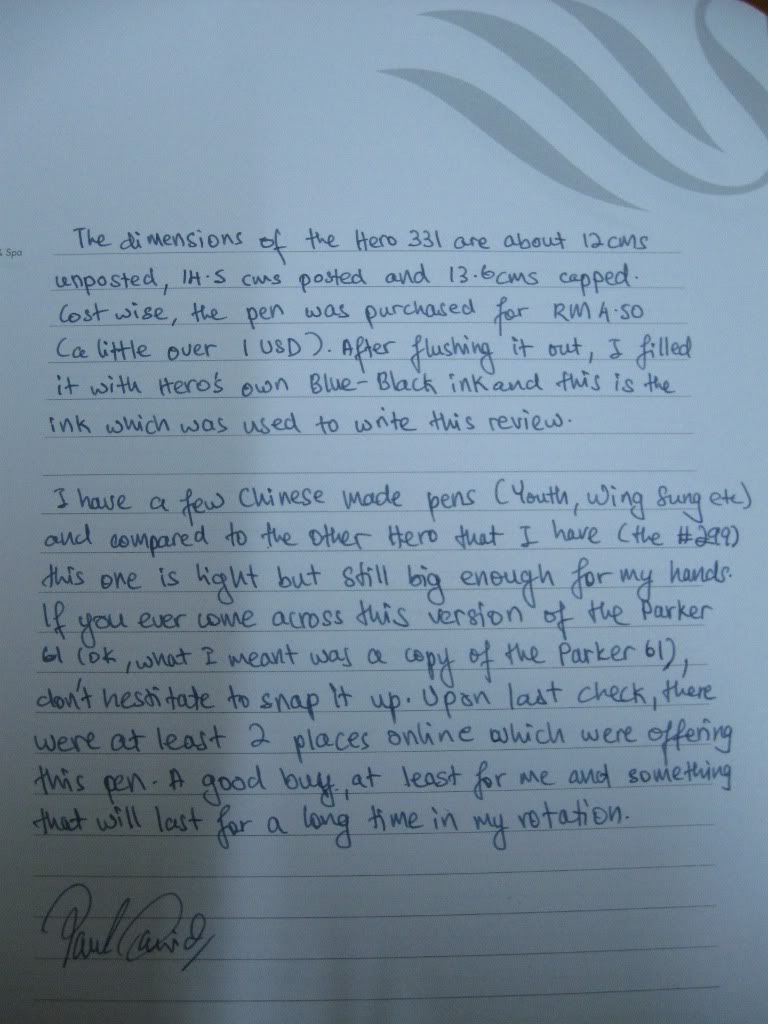 And some pictures of the pen itself: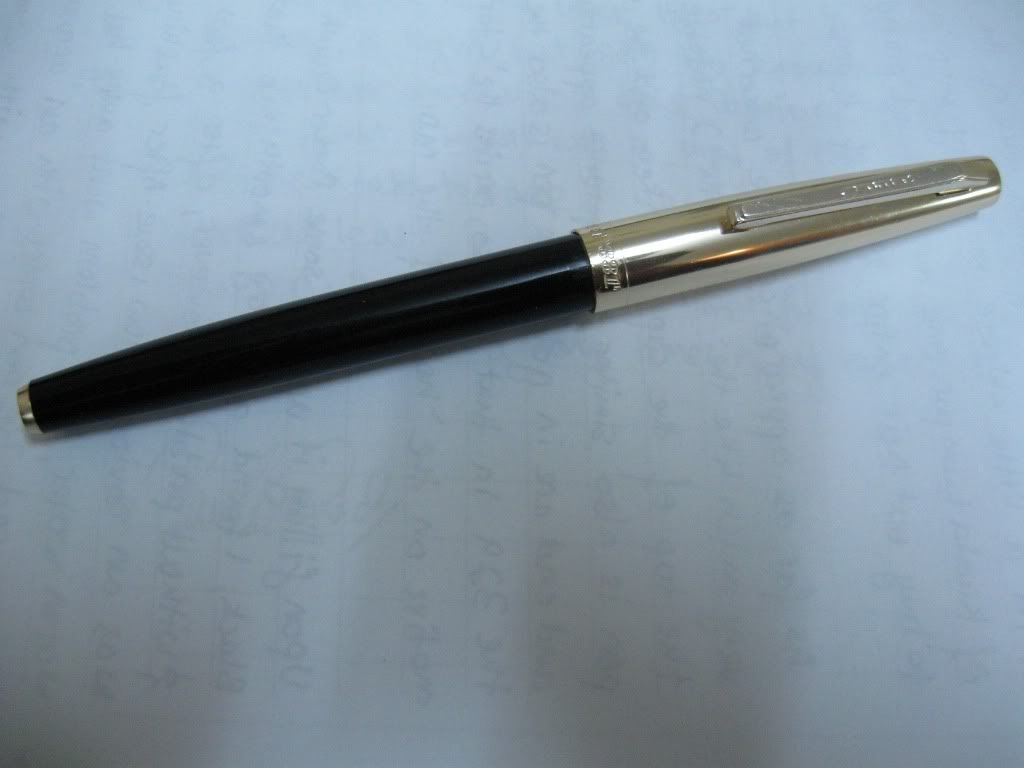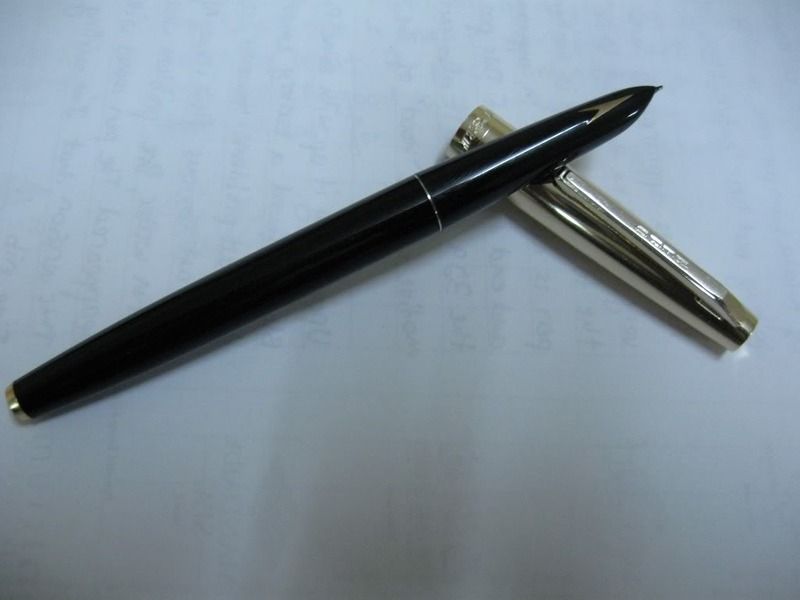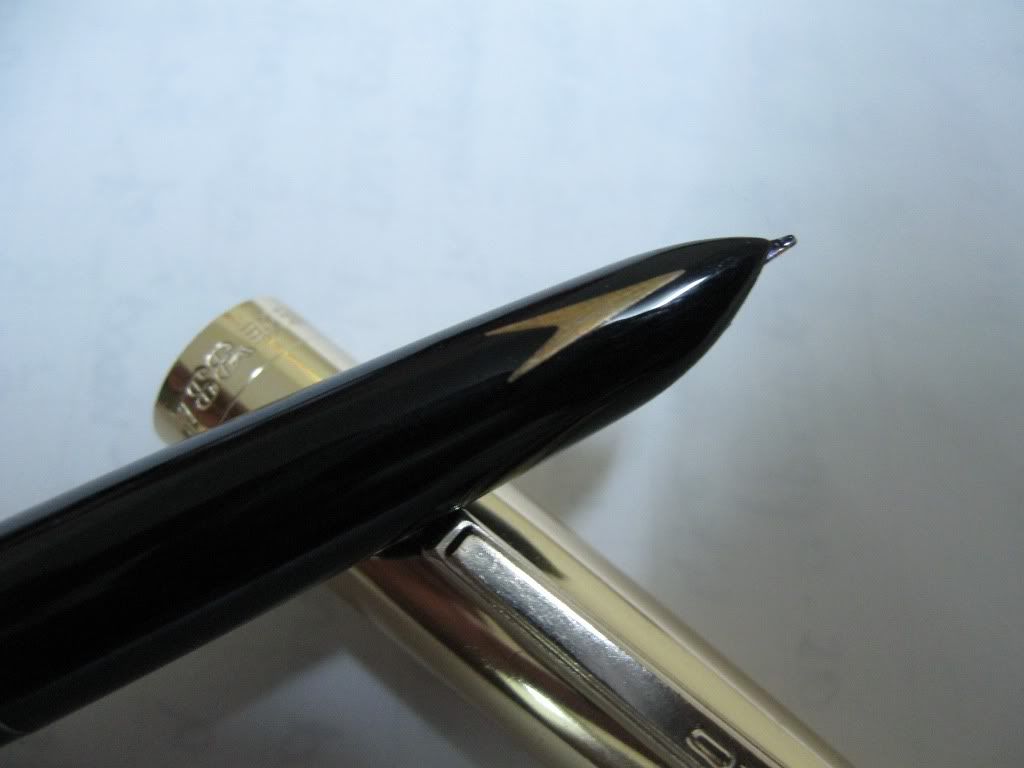 Writing is not necessarily something to be ashamed of, but do it in private and wash your hands afterwards. - Robert Heinlein

---
Posted 15 March 2010 - 08:39
It's a famous brand with long history in China. When I was young, I use hero pens to learn how to write Chinese beautifullly. I love it anyway.

---
Posted 15 March 2010 - 11:08
Great review, thanks.

And how can this be, because he is the Kwisatz Haderach.


---
Posted 15 March 2010 - 13:31
I've got one of those, and I've found it to be a dependable writer.

---
Posted 18 March 2010 - 00:54
Well done and thanks - nice touch with the handwritten review.

---
---