Early this morning, as my Classical Greek professor (hence the handwritten passage from Homer in Greek) tentatively crept into the classroom, I noticed a look on her face – she had something on her mind, of that much I was certain. As my professor made her way towards the desk at the head of the room, I noticed she was holding a fairly worn box. Moments later, she informed me that she would like to give me a fountain pen of hers which has not seen the use it deserved over the past couple of years. Out of the ragged box she revealed a dusty rotring Core and soon laid the pen on my desk. I have spent a good portion of this day writing pages of notes, filling it with different inks, testing the filling mechanisms and studying the pen as a whole. This review entails what I have learned about my new Core.

First Impression (6/10) – Intrigued but not much drooling
My first impression of the rotring Core involved me glaring at a stock image of the pen on eBay wondering if the cap alone was heavier than the pen itself (I was in for a pleasant surprise!). As a full-time student, I take my pens with me everywhere; I needed something which could stand the test of time. For this reason, the Core intrigued me with its rugged "I can take on the world" aura.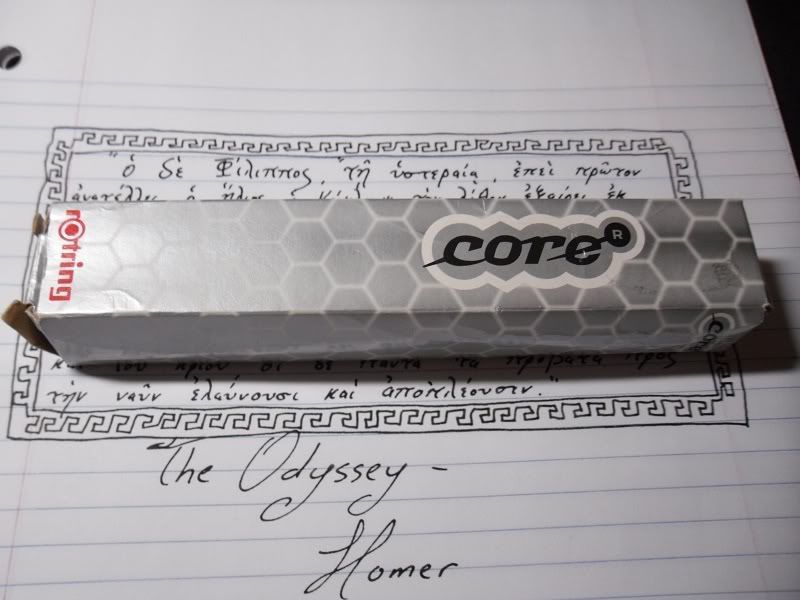 Design and Features (7/10) – A pen with lots of attitude but little foresight (see: ink window)
MYU's description of the rotring Core in his thorough review of his own set was on the right track with his Star Trek reference. I'm not sure it's the pen of just the Klingon race – the rotring Core (at least its darker models) is the archetypal pen of all bad guys/evil geniuses/overall badasses! The Core is the fountain pen for writing utensil rebels!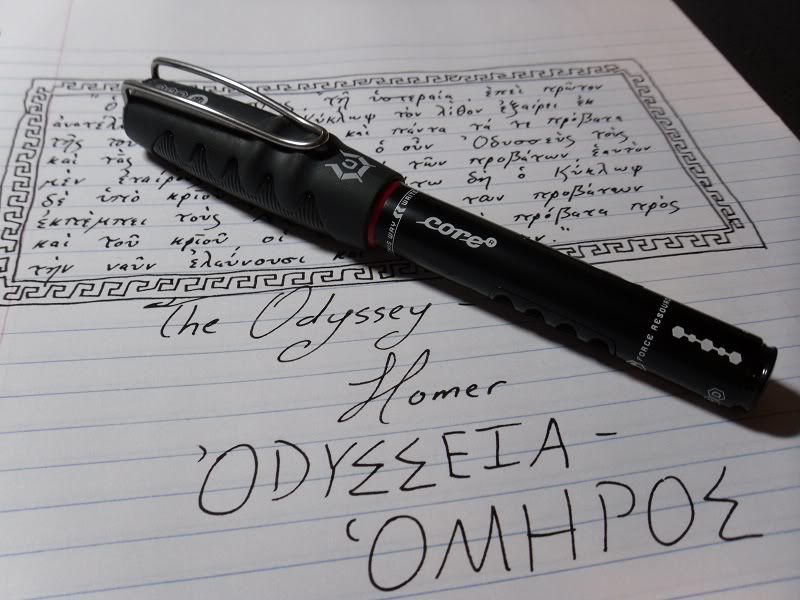 It features an extremely rugged cap (which indeed, to my pleasant surprise, certainly feels heavier than the rest of the pen) complete with a firm industrial grade clip. If the Core's nib was the Trojan citizenry, the cap would be the near-impenetrable Trojan wall!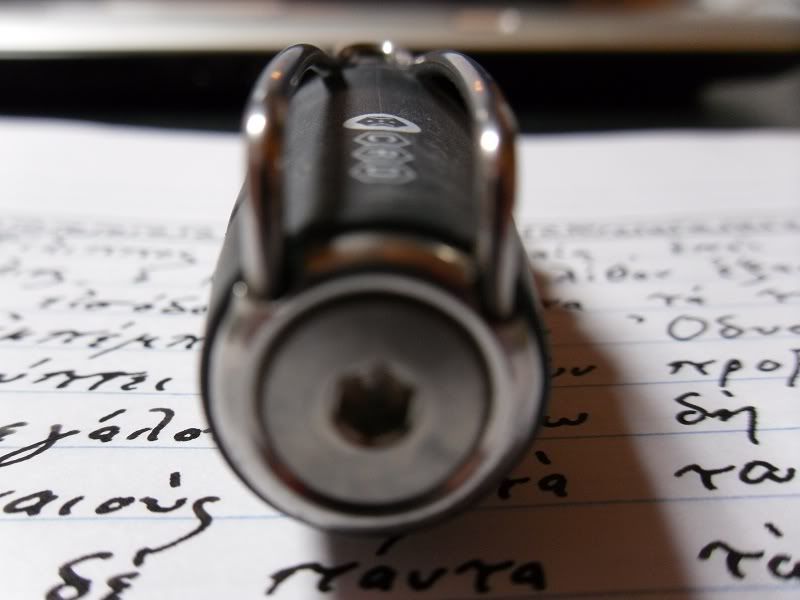 The Core includes an ink window. The downside to this otherwise nifty feature is that when using a short cartridge or the cartridge converter, the ink window doesn't really allow you to see your ink level; rather, it displays an empty barrel or the tail end of the C/C. When using the cartridge or C/C, it's necessary to screw off the barrel to take a peak.



Construction and Quality (10/10) – Andre the Giant performing a choke slam wouldn't phase this bad boy!
I think it's an utterly indestructible pen. If there was a nuclear explosion which wiped out all forms of life and matter as we knew it, two things would continue existing: roaches and every rotring Core ever made.
The aforementioned rugged cap is a solid clip-on which additionally clips securely onto the barrel for a firm (relatively top-heavy) post. Aside from the silly phrases printed over the barrel, the Core, in my views is an extremely solidly-built, attractive - albeit bulky – pen.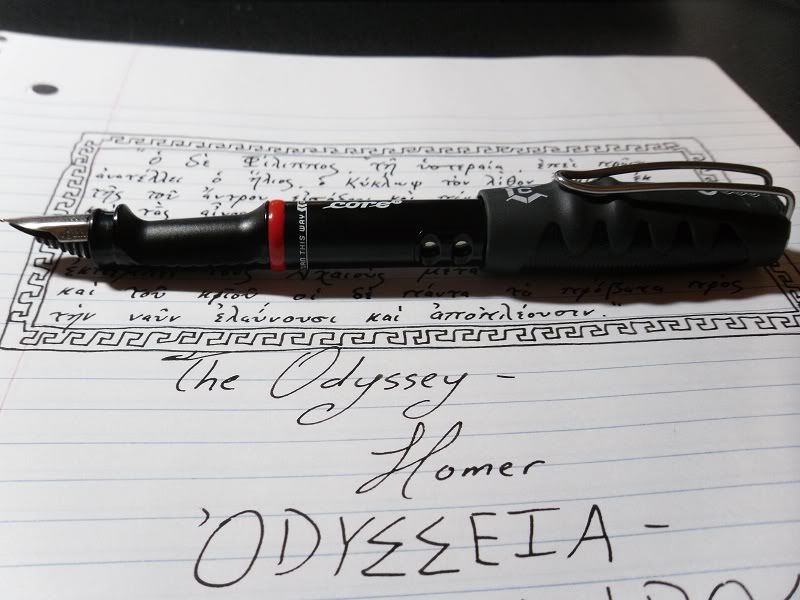 Filling Mechanism (9/10) – "Flow baby flow – rotring Inferno!"
The Core utilizes either individual cartridges or a C/C. Both systems work flawlessly in terms of ink flow, but the reduction of a point from the rating is due to my particular C/C which, for some unknown reason, is unusually stiff. Filling my pen requires a bit of elbow grease. I'm sure I could apply some lubrication of some sort to the converter mechanism, but for now it's not a necessity. Good system overall!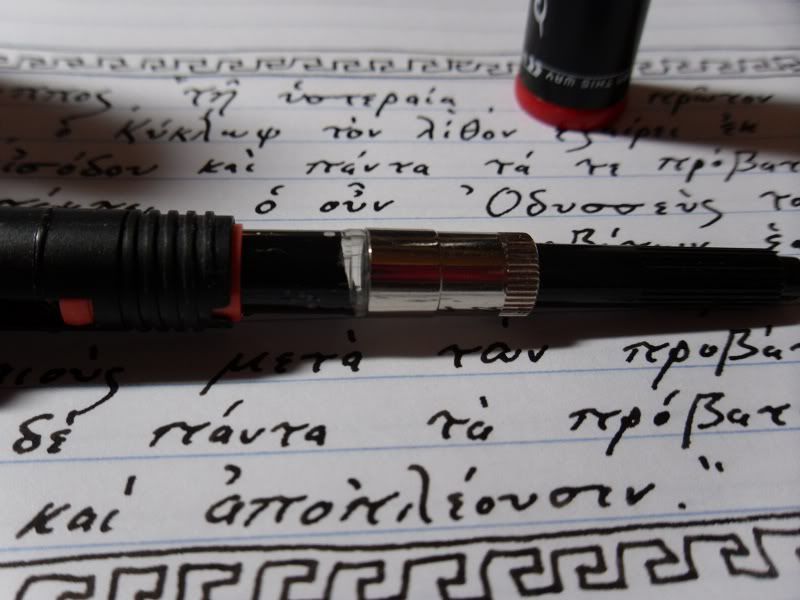 Nib and Performance (9/10) – A quirk that works!
The nib, along with the rest of the pen, is another quirk; I've never seen anything quite like it. It's fully functional and works just fine (actually it works very well) but I wouldn't be surprised if thoughts of "Let's make this nib look 'hip'!" crossed the minds of rotring designers as they developed this nib. With its "dimpled" appearance, "XS" or "XL" classifications and very unique grip section, the Core would no doubt be nominated for a "Most Uncommon Nib Section" award! Some fountain pen users have been completely turned off from this pen based on just the grip section. I find it quite comfortable and natural to hold. This may just be me though. Concerning the nib performance itself – my "XL" (what seems to be a B size) outperformed my expectations! The flow of this nib is top-notch; it just flows and flows… The subtle line variation of the XL nib is also a plus. So far, I've tested the Core with the included cartridge and the included C/C loaded with Noodler's Bulletproof Black. Both inks simply had one burning desire with this pen: to get the heck outta there! It's a satisfyingly wet writer and my is it smoooth!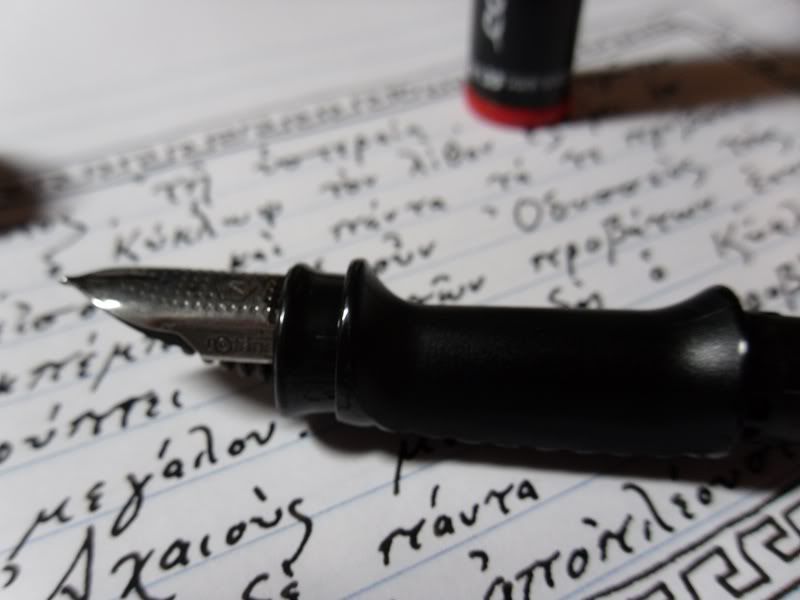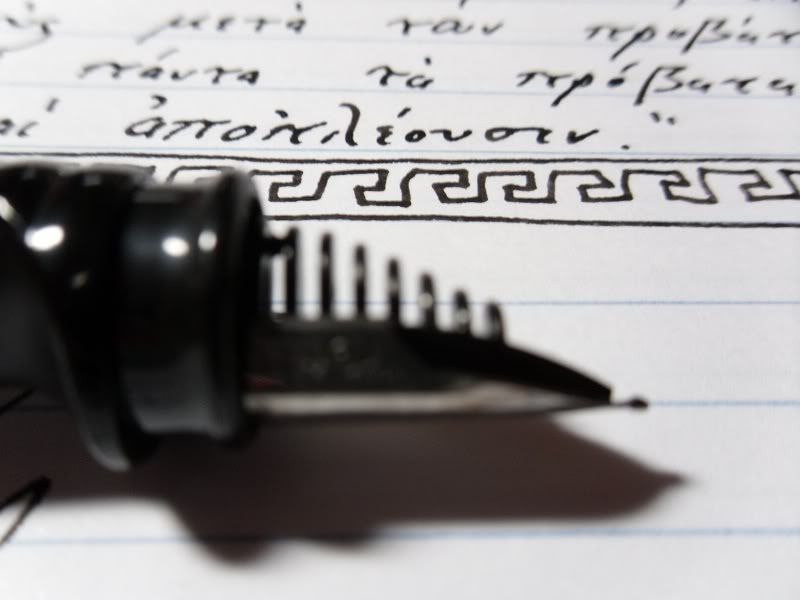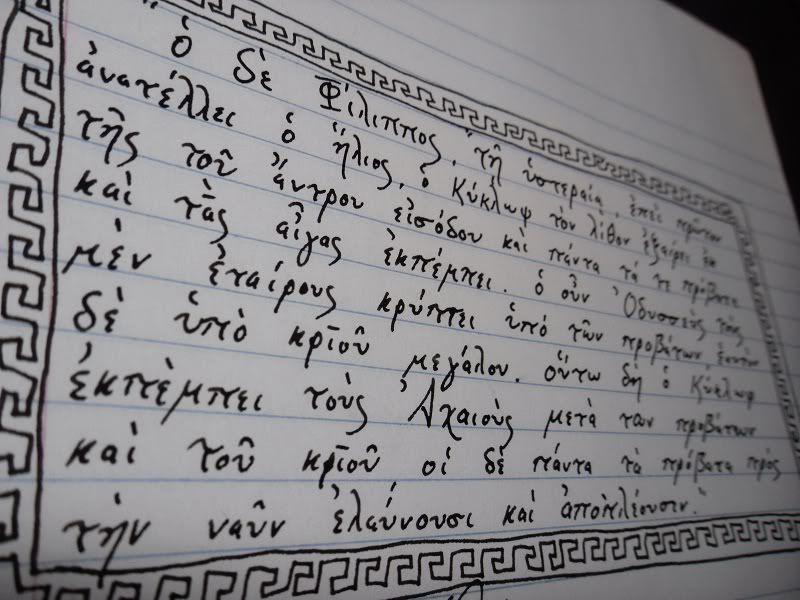 Maintenance (10/10) – This pen practically maintains itself
I rated the Core's maintenance a 10/10 because it simply behaves! This morning, I popped in a cartridge – it wrote on first contact with paper. Later in the afternoon, I removed the cartridge, flushed the feed and section, inserted the C/C and filled it up with ink. The result? Again – complete flow! Heraclitus would be proud (see: "Everything flows, nothing stays still"). A very low-maintenance pen indeed.

Cost and Value (10/10) – Though it was free, I would have paid the $20!
These days, the rotring Core is priced upwards up twenty bucks. Even if I had spent the cash on it (my professor gifted it to me) I would still rate the value a 10/10! This is a very sturdy pen – well worth the money.

Summary (61/70)
Final thoughts? I'm really diggin' my rotring Core – a well-built, unique, smooth writing pen which I'm confident will outlast me in the event of any caliber man-made (or natural) catastrophe.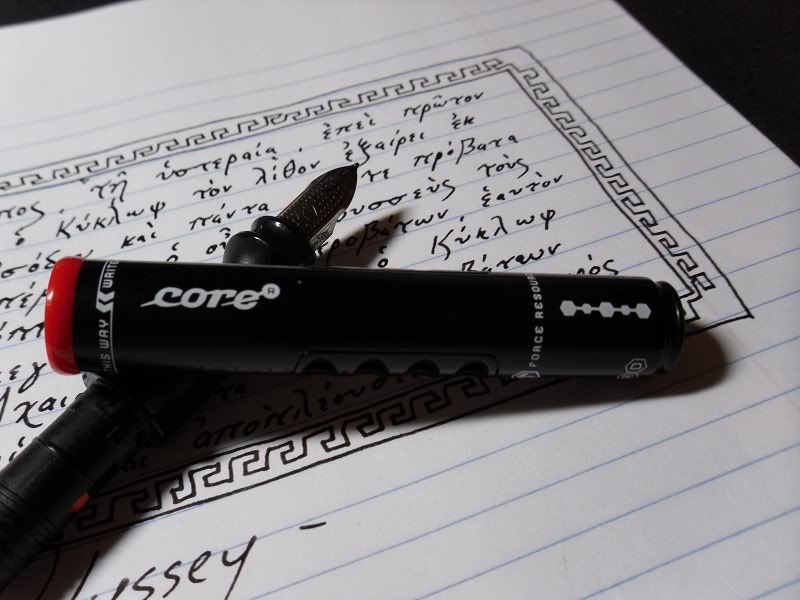 End note: Though I mentioned this in the introduction, I would like to make it clear: I received my rotring Core just this morning. In other words – I have only experienced hardly a full day's use out of it. This being said, I have not had the necessary experience to comment on the Core's long-term qualities. Although I have used this pen quite a bit today, the above review could possibly require an update over the next few months. I have thus far really enjoyed my new pen and I was in a reviewing mood this evening and wanted to share my thoughts, as pre-mature as they are!


Thanks for taking the time to read through my very first review!
Comments/feedback highly appreciated.