Sometimes, in the life of men wonderful things happens.
And it's remembering one of these events that I start to write this review hoping I will be able to give to you all the emotions I had that night!
The first reaction when I opened the wooden box was :" Wow, this is an amazing pen...
What a colour, what an urushi laquer, what a zen perfection.....
This is the best looking pen I ever seen."
Than I took the pen in my hands and thought about the Montblanc 149.
The german pen looks like a baby now!
The Nakaya portable shu also looks like smaller than she is!
The Namiki is really enormous.
The urushi laquer layers are absolutely perfect in every deatail.
There are not rings of any kind on the cap or on the barrel. No one!
There is a smart gold clip with a little ball at one side.
Another shock :
Open the cap and here you are : THE NIB!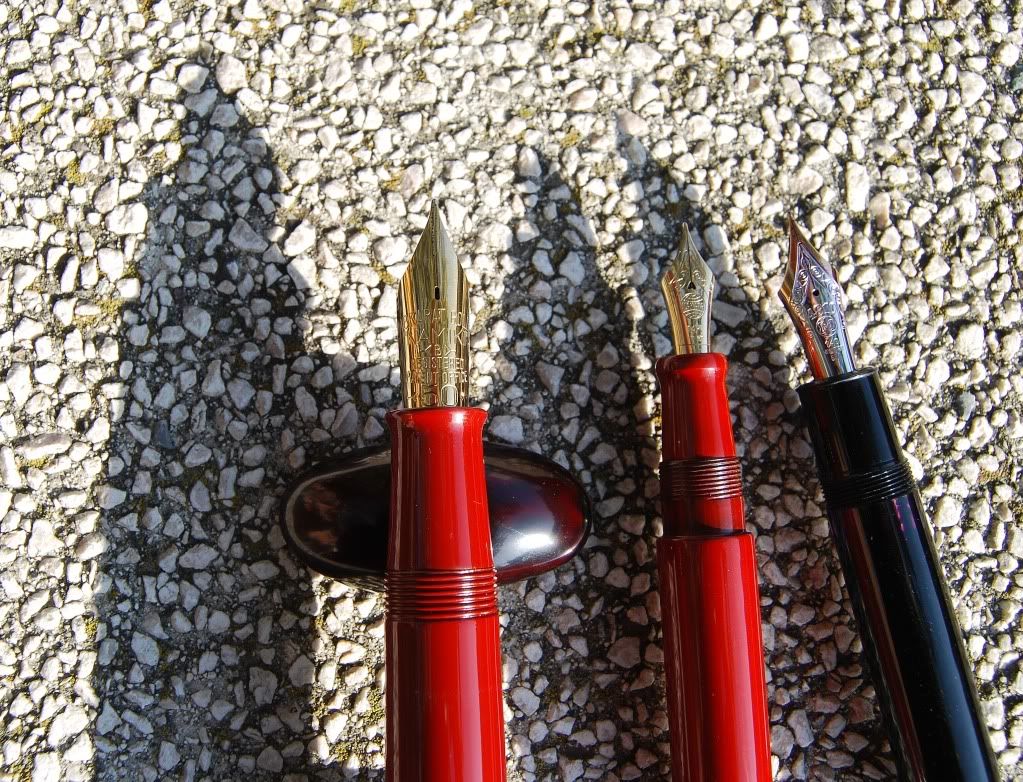 This is so enormous ... so perfect ... so gold !
There is engraved :
18 karat gold
"Namiki"
-B-
registered
patent office
-50-
and you can read all without problems!!!
Another astonishing thing appears when a look under the nib :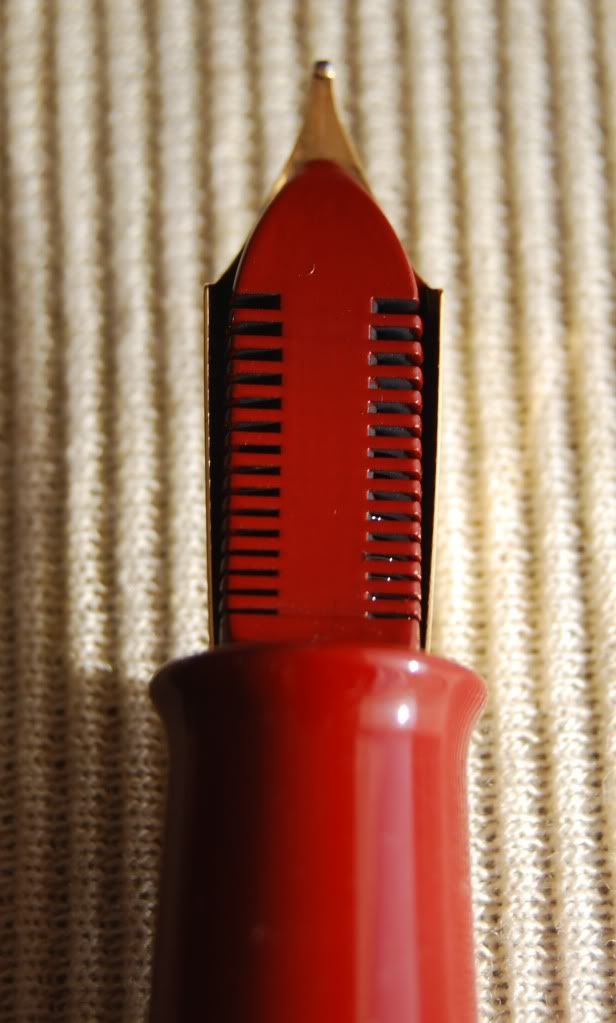 the feeder is urushi red. Really ... breathless!!!
I never seen a feeder like that!
Ahhhhhhahahhaah..... I think it's one of the best thing in this pen! Call me mad!!!
As you know the pen is an eyedropper and could contain a lot of ink! Really a lot!!!
If you want to start using the pen after loading a big amount of your best private reserve ink you must open .... the tail!
Yes this pen also has a tail!
But where is it?
The deisgn and the laquer is so perfect that you cannot see at all the cut line of the tail!
Not a joke, take a look to the pictures and let me know......
Also if somebody could judge immoral to put the cap on the tail of that piece of art (I am one of these guys... please don't do it!!!) I must say that : INSIDE THERE IS A BLACK VELVET INSERT that allow you to put the cap without trouble of any kind : no scratches at all!!!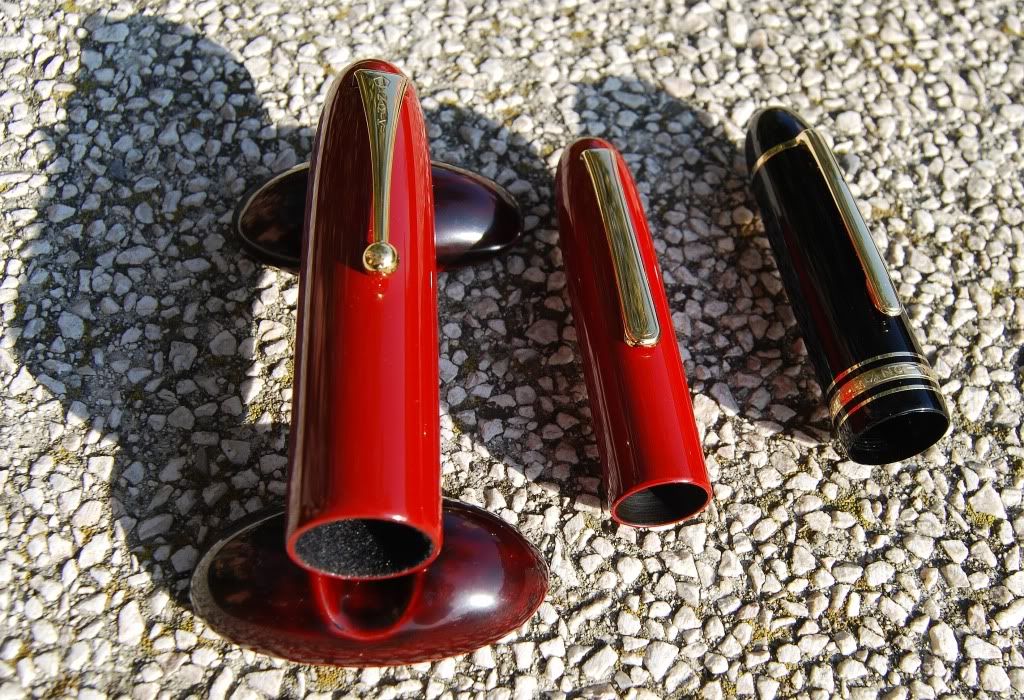 Wow!
I really love my Namiki especially for the incredible perfection and for the quality without any appreciable problem!
The total packaging of this pen is absolutely perfect.
I think only Nakaya guys could try to go near the perfection of this stunning Fountain Pen!
Thank you for your attention.
Alfio
In the next edit I will put the pics.........
Edited by rubyeyespenlover, 18 January 2010 - 14:05.