Lamy's reputation, especially with the Safari, is quite high. However, an obscure pen company I had never heard of until a few days ago seems to have an offering that rivals the Safari in quality and writing performance. Today, I'll compare both pens and reveal shortcomings and positives of both.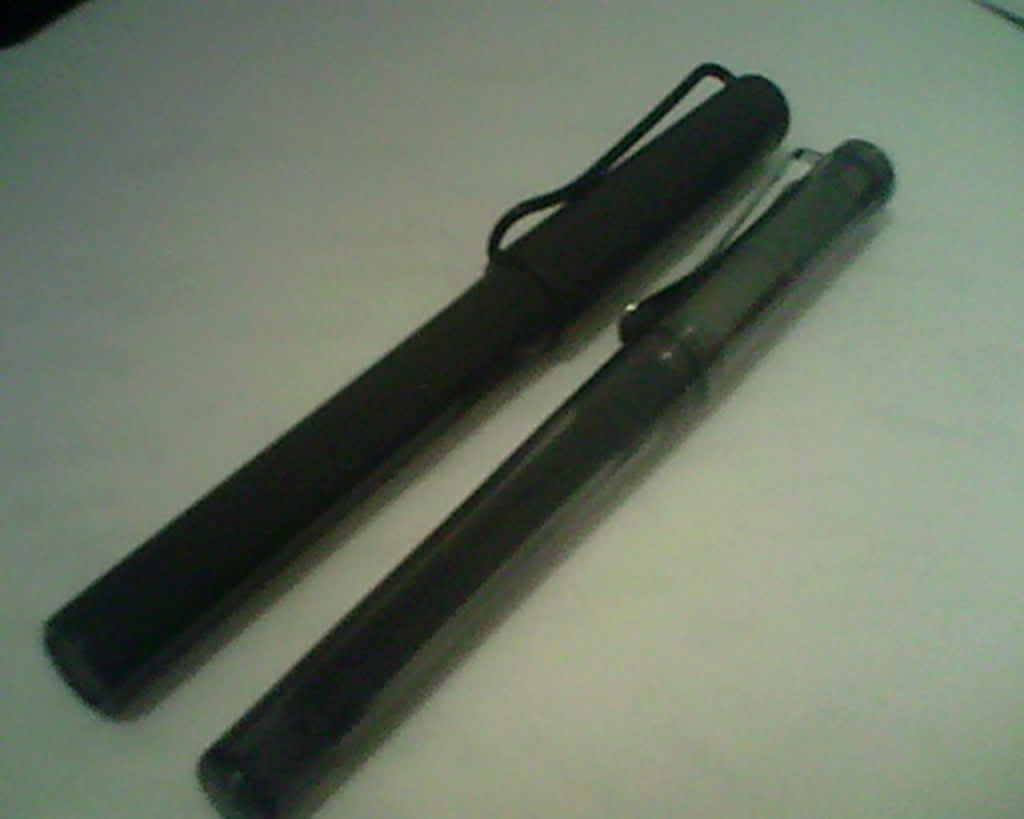 Quick facts:
Lamy Safari:
Nib: Stainless steel, 1.1 italic stub
Barrel: Textured ABS polymer
Cap: Textured ABS polymer
Filling system: C/C
Padrino Demo:
Nib: Stainless steel, size "2" (Medium)
Barrel: Translucent polymer
Cap: Translucent polymer
Filling System: Cartridge (or a crappy converter).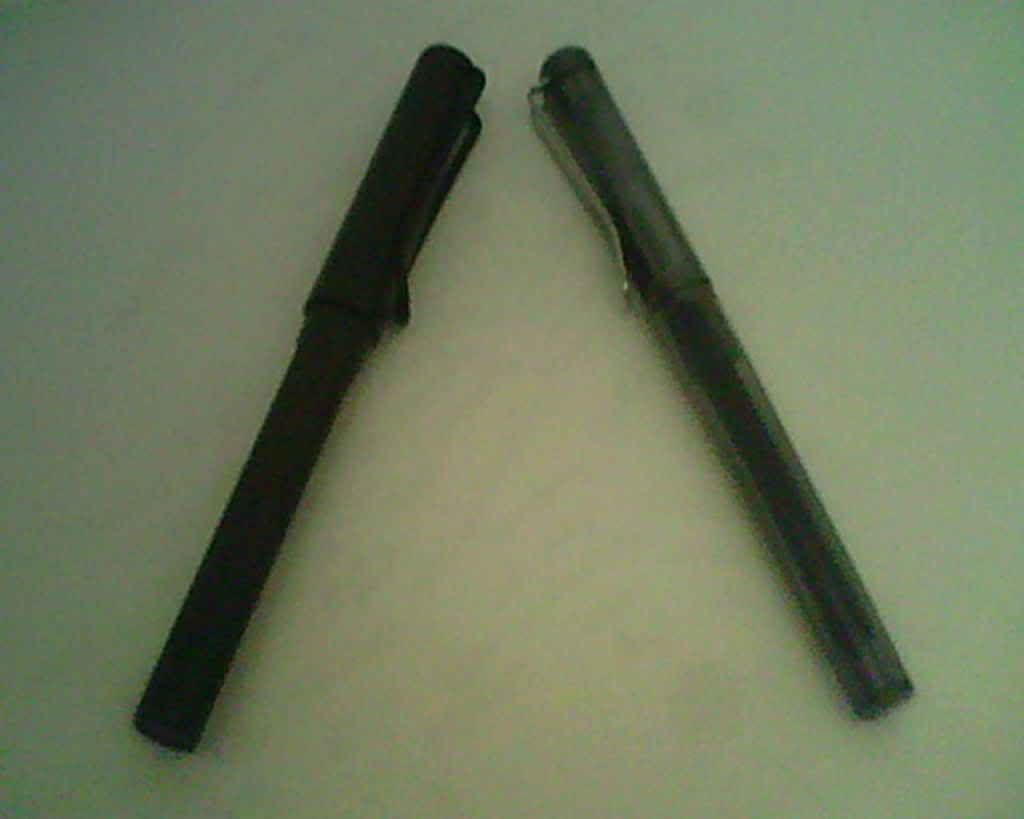 Appearance and Design:
Lamy: 7/10
Padrino: 7/10
Both pens look very utilitarian, something I did not care for but has grown on me. The Padrino has a smoke grey translucent barrel allowing the user to view the nib and ink level of the pen. The Lamy has its own seperate ink window. Both have a similarly-shaped clip, although the Padrino's resembles sheet metal.
For appearance, I give these pens a tie.
Construction and Quality:
Lamy: 8/10
Padrino: 8/10
It's very difficult to find weak spots in either of these pens. Every part of both is solid, robust, and has the general appearance of being well-made. On both pens, all threaded parts are precisely cut.
Another tie!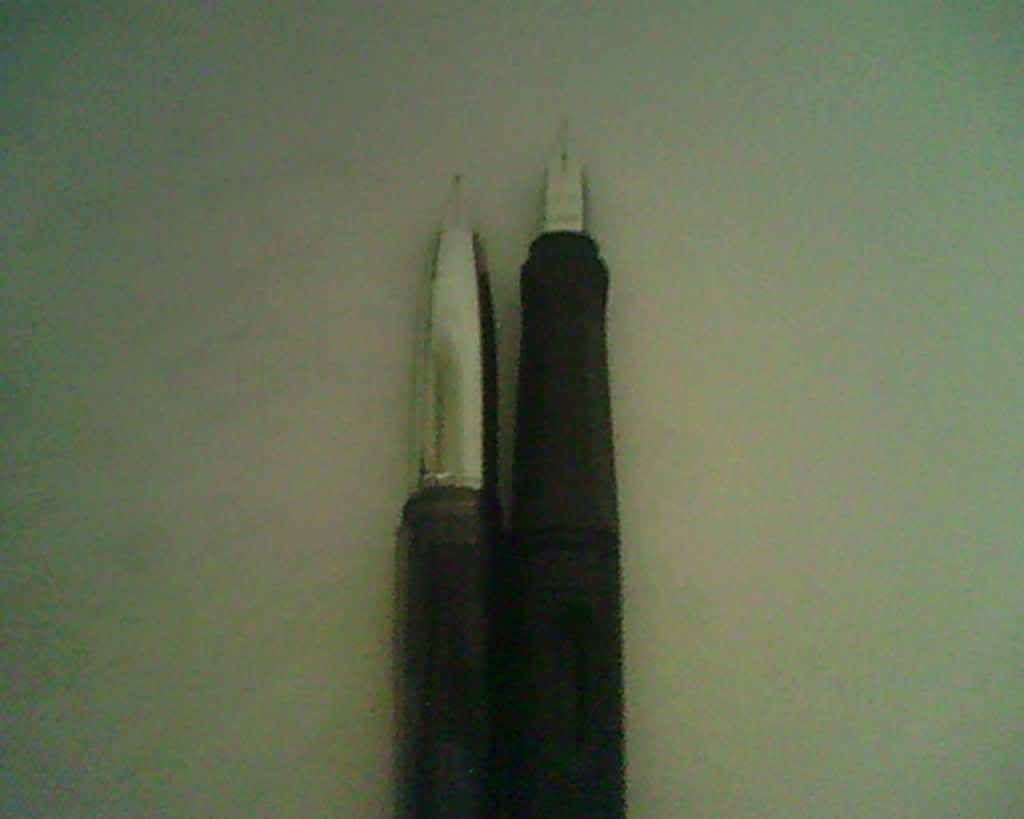 Weight and Dimentions:
Lamy: 7/10
Padrino: 8/10
The Lamy's barrel irritates my hand, something the Padrino's does not (Both irritate my hand, but it takes much longer for the Padrino to do so.) The section design of the Lamy is slightly inferior to the Padrino's, which is more curved and less angular for a positive yet organic gripping experience.
Padrino wins!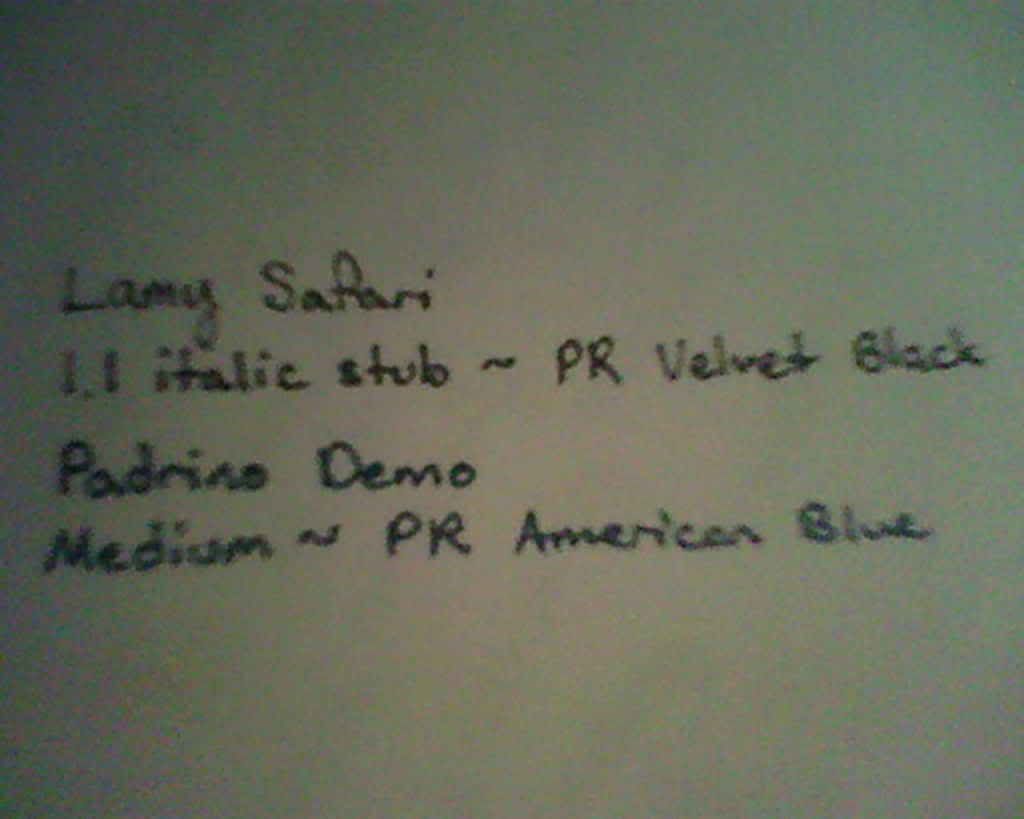 Nib and Performance:
Lamy: 9/10
Padrino: 9/10
The Padrino's nib is a nice, smooth, wet medium that is very reliable and has a generous amount of tipping. Instead of comparing it to the 1.1 italic nib currently on my Safari, I will instead compare it to an MK nib with similar properties that's installed on my Studio. Although the MK nib is not as smooth as the Padrino's, I prefer it to the latter for its size. Although the Padrino writes better than the Lamy nib, because of it's tiny size I cannot rate it higher than the Lamy.
Another tie!
Filling system:
Lamy: 10/10
Padrino: 7/10
I'm sure almost everyone reading this post knows about the very good quality of Lamy converters, so I will not recover old ground. The Padrino converter is very low-quality, and leaked immediately upon attempting to fill it with ink, rendering it unusable. It's currently filled with PR American Blue via an International Standard cartridge. When compared to Lamy cartridges (which I refill) the capacity is much greater, so I won't mark the score down as I have done on my previous review.
Cost and Value:
Two great pens, each for great prices. Other than the slightly higher price on the Padrino due to use of slightly higher expensive materials, the value for your dollar will be about the same.
I really reccomend both pens. These are excellent for the student or casual user or even to get someone started on fountain pens. Great daily writers and will constantly be in my rotation and in my pocket when I don't expect the need to write.