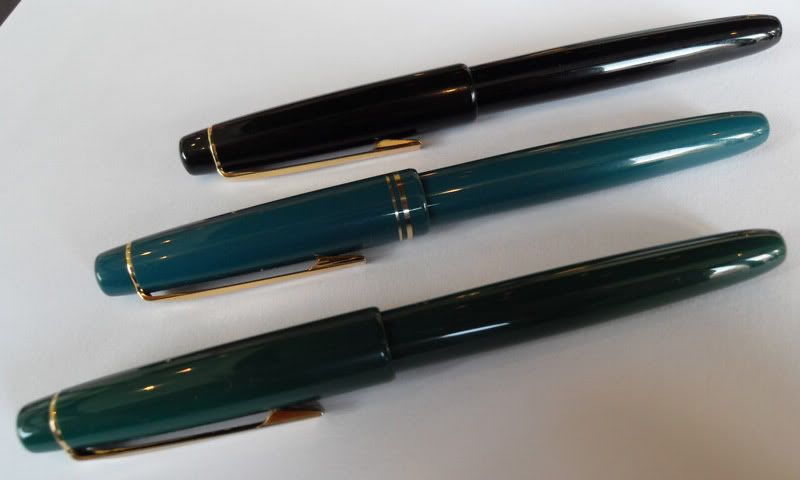 I did a review of the B (stub) nib 78G two or so years ago (time does fly), and now I return to discuss the Fine-nibbed version. When buying some things from Jstationery, I needed something to break $25 for free shipping, so I added a $12 78G to the cart. A wise decision! Unfortunately, after a few days my girlfriend discovered the simple, smooth, extra-fine writing pen and that was that. After realizing that I was not getting that pen back without some pouting, I did the most logical thing - bought three more! For about $25, pokydaddy delivered 3 pens and 12 cartridges, and now I am a happy man again with plenty of pens in my pocket.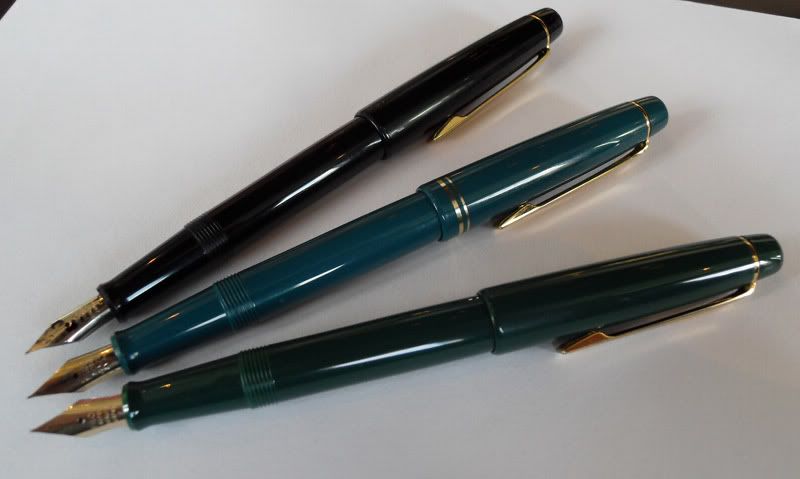 The pen is a very average size, not small or large, a very comfortable size for my hand. A featherweight pen, especially with a cartridge, definitely won't give you any fatigue. Not a flat-top or a cigar, but instead a blunted torpedo. As simple as possible.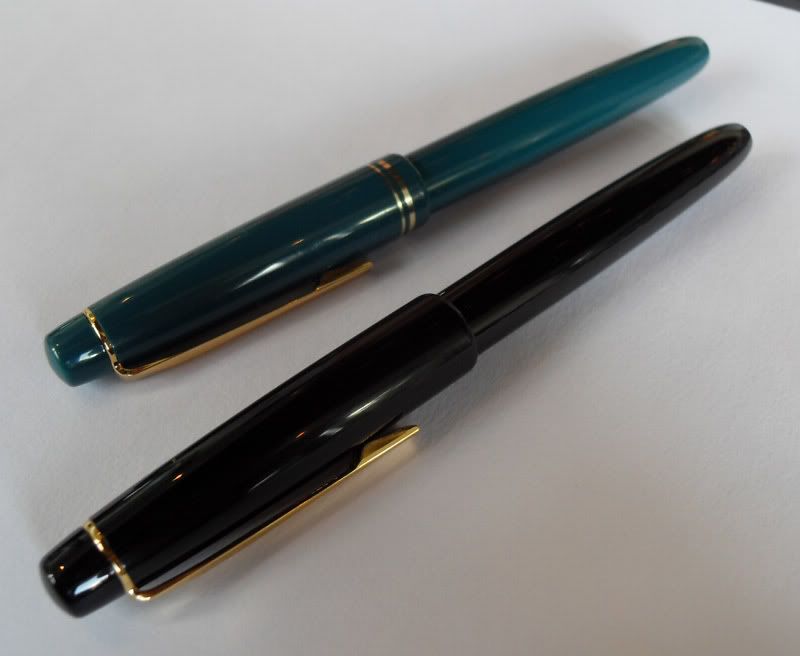 The pen comes with two printed on gold bands on the cap, which I think detract from the pen's appearance. You're not fooling anyone, 78G! You cost less than $9! So, on the green and black pens, I used some micromesh and sanded off the offending bands, to create an even more simple, more Japanese look. I think it looks very nice, though I know some people like those little gold stripes of ink. Too bad I can't make the clip band black too. Oh well.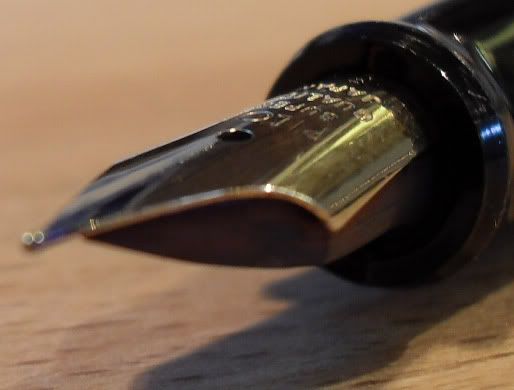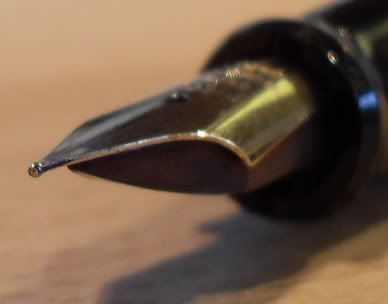 Nib-wise, the simplicity continues. Not too stiff, the F nib writes a smooth extra-fine line with 4/10 flow with no pressure, and 7/10 with pressure. The cartridge seems to run drier than the squeeze converter, I don't know if this is typical with cartridges, I don't ever use them. One of my favorite nibs.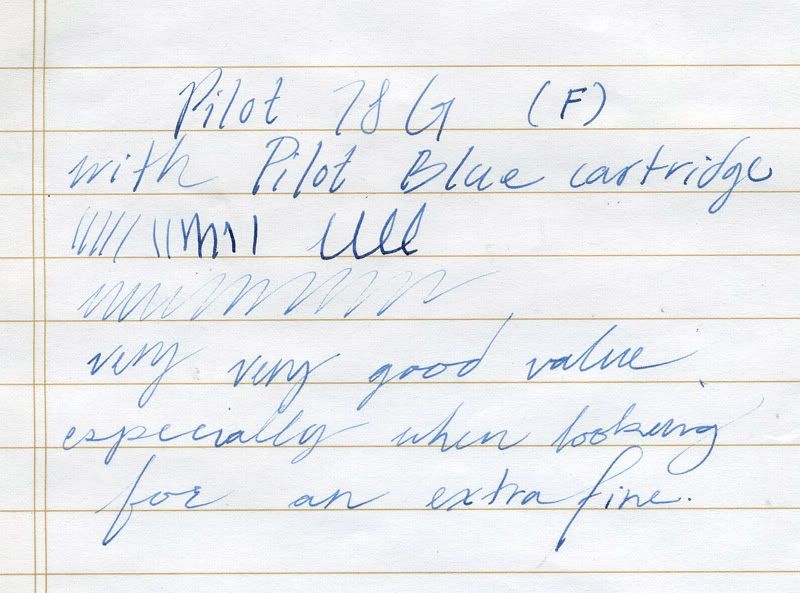 The Pilot 78G, especially at just over $8 apiece, is a pen the fine-line-lover cannot pass up. Even at $12 or $20 or even the $30 I paid for my first one, it's definitely worth it. This would also make a perfect gift pen, since it takes cartridges (if only it took international! Do any other cartridges fit Pilot pens?). All five of mine (I also had a BB for a bit) have been consistently pleasing in quality. Get one.