Appearance & Design 10/10 (If your familiar the watches)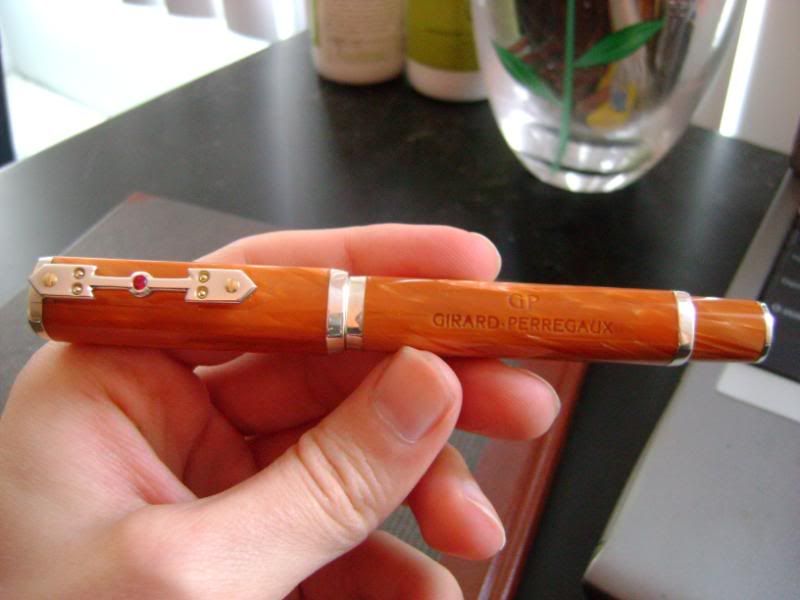 As a watch collector this pen was a must have for me, if you don't know much about Girard Perregaux then you may not get the design or appearance of this pen right off the bat. The tourbillon movement is one of most expensive and complicated movements a watch can house. Typically watches with this movement from high end watch brands sell for well into the six figures. The tourbillon movement was created over 200 years ago to help make pocket watches more accurate and the movement itself can take over a year to produce.
Girard Perregaux has a signature way they present their tourbillon watches as they align the movement in three bridges. The clip of this pen is one of the bridges that you would see in their tourbillon watches and the somewhat odd color of this pen happens to be the company's flagship color.
The packaging this pen comes in is one of the best, if not the best, I have ever seen!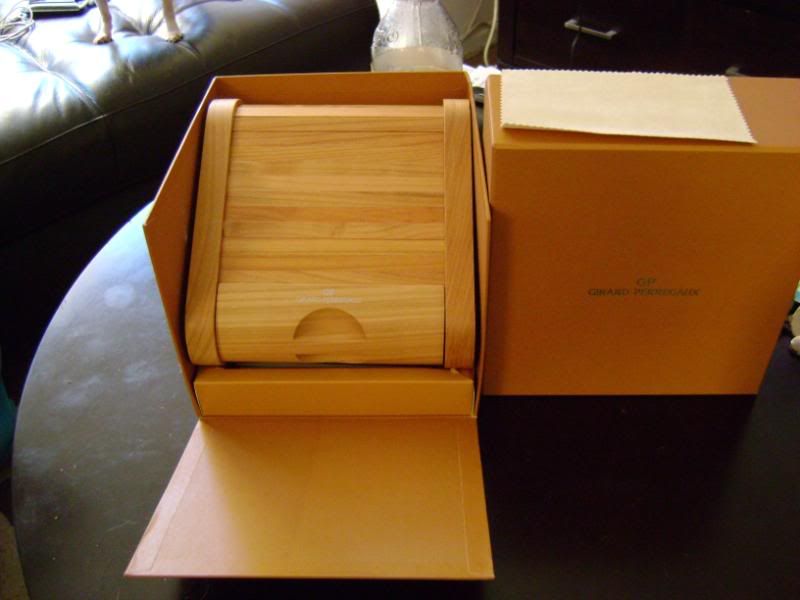 Construction & Quality (10/10)
The construction and quality of this pen is off the charts (it should be with a $2740 retail) Girard Perregaux collaborated with Montegrappa on this pen and both companies did an outstanding job.
The pen is somewhat heavy but feels very comfortable in your hand. The square body of the pen is more comfortable than it looks.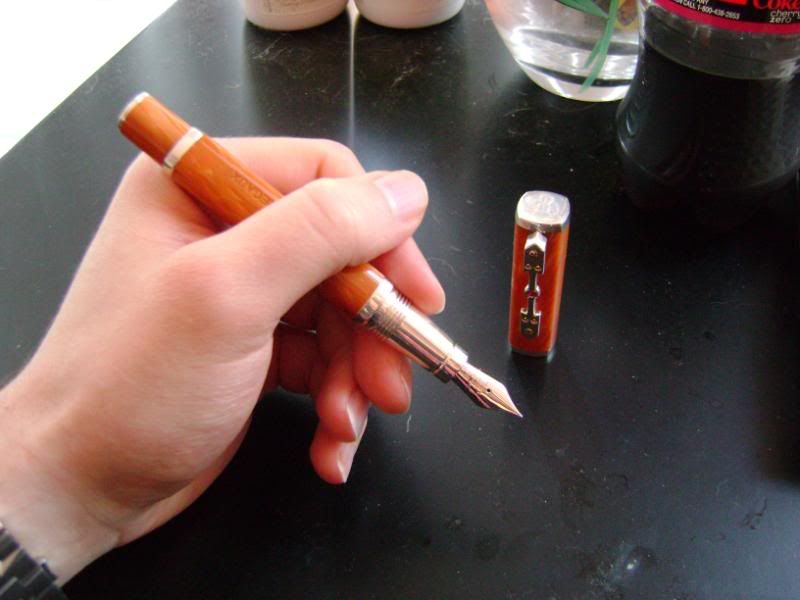 The celluloid is breath taking to look at. The pen posts but I like to use it unposted as itís a little unbalanced posted.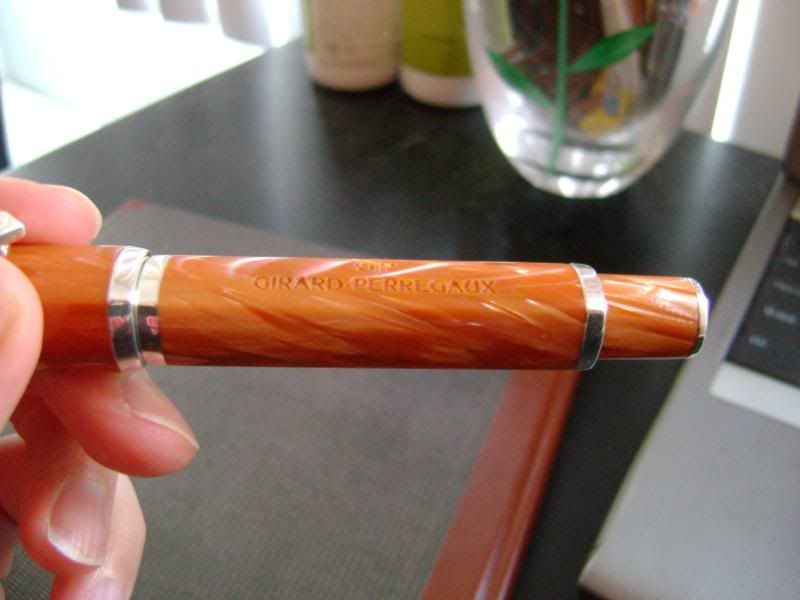 Nib & Performance (10/10)
My best writer, itís as smooth as smooth can be. Doesn't skip and the F NIB is a perfect size for me.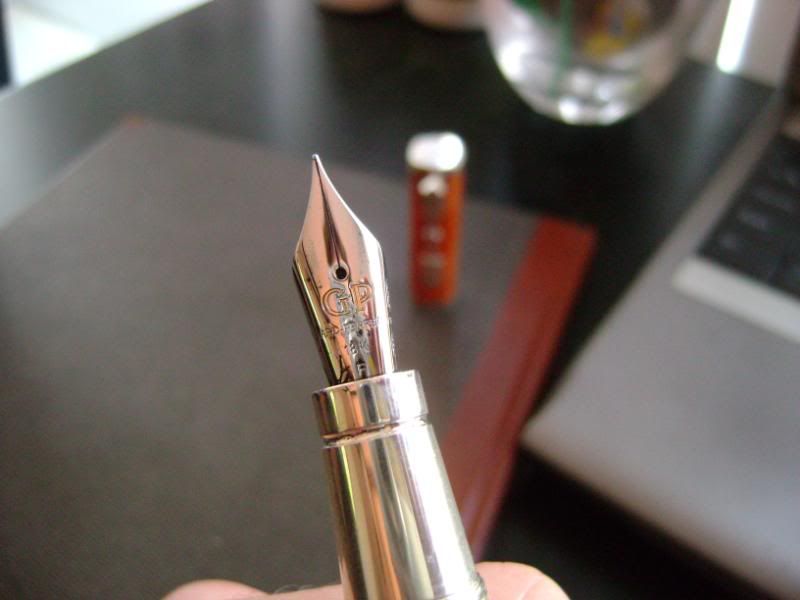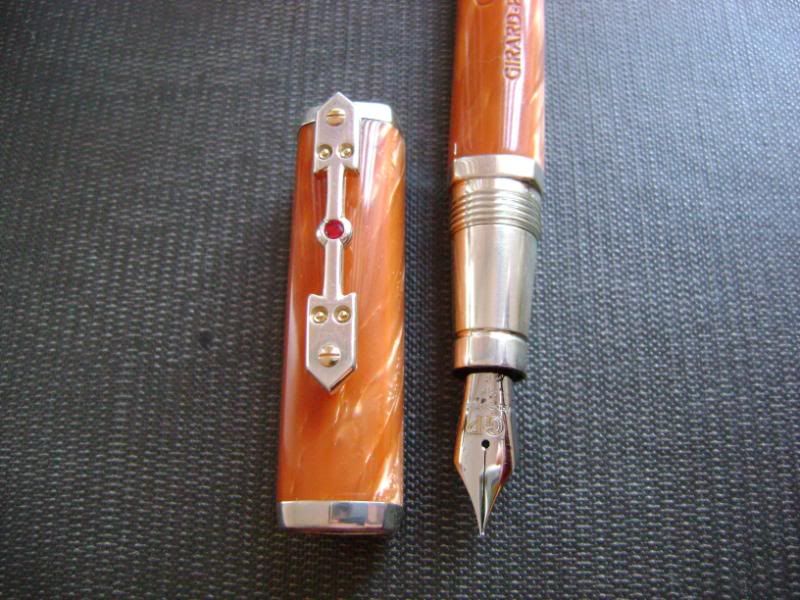 Filling System & Maintenance (10/10)
This is a piston filled pen, what more could you ask for.
Cost & Value (7/10)
At $2740 this pen is a little pricy and one would think the market for it is somewhat limited to watch collectors who also like pens. I will say that if you fall in that category then this pen is a must have.
Conclusion 9/10
I would give this pen a 9 out of 10. There are only two things that arenít perfect for me the first being the top of the cap.
Itís an engraving of the tourbillon movement and I think GP could have done a better job with it. My second knock would be the high retail price. Otherwise this pen is nearly perfect.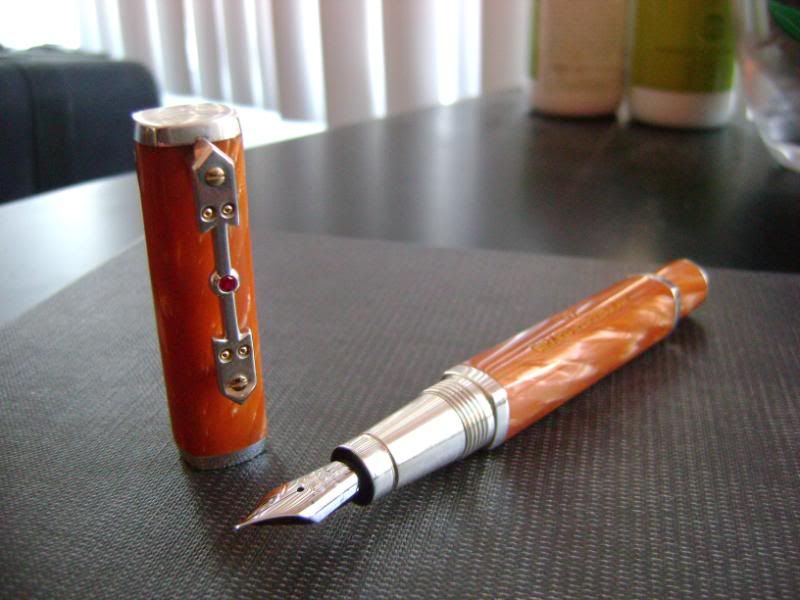 One final shot with my other watch themed Breguet fountain pen. A review on this pen will follow in the near future as well. I hope you enjoyed the photos and commentary!
Tony